Featured Kindle Book Deals
Virtuous
$

3.99
INCLUDES a TAME version of Virtuous IN THE BACK of the STEAMY version!He's all wrong for her, but nothing has ever felt so right…He's a sexual dominant. She's sworn off sex. There's no way they can make a relationship work—or can they?After surviving a traumatic event at age fifteen and the ensuing estrangement from her family, Natalie Bryant has worked for years to reinvent herself into the woman she is today—a happy teacher fresh out of college and enjoying her first winter in New York City with her faithful dog, Fluff, by her side. Natalie isn't expecting her life to change completely during a routine stroll through Greenwich Village on a blustery January day. But when Fluff breaks loose and charges into a park, Natalie gives chase and crashes into her destiny. Only after Fluff bites and draws blood from the man who accidentally knocked Natalie down does she realize...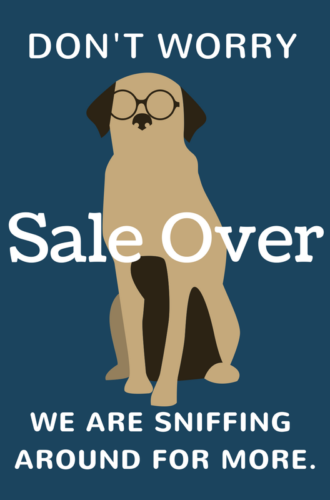 I Bring the Fire: Parts I, II, III, & In the Balance
~ USA TODAY BESTSELLING SERIES ~Sometimes the hero is the wrong guy at the right time.When Amy Lewis prays for a savior, Loki Norse God of Mischief and Chaos isn't who she has in mind. Loki can't resist Amy's summons, but he can insist she help him outwit Odin, ruler of the Nine Realms. Can Amy trust a so-called God of Mischief? With a powerful evil calling him from beneath the city's streets, can Loki even trust himself?This box set contains the first three installments of I Bring the Fire plus In the Balance. It is perfect for fans of The Dresden Files, American Gods, and Terry Pratchett.***Wolves: I Bring the Fire Part IIn the middle of America, Amy Lewis is on her way to her grandma's house. She's being chased by a very bad wolf. Galaxies away Loki is waking up in a prison cell, strangely without a hangover,...
Berkley Street
Shane Ryan returns to Nashua and the childhood memories that drove him to join the Marines. After a prolonged legal battle with his aunt and uncle, Shane has possession of the family home where his parents disappeared over 20 years ago. The house, a monstrous castle filled with ghosts and secrets, is more alive than its inhabitants.When his aunt and uncle come to town, then vanish, Shane's life takes a turn for the worse. Detective Marie Lafontaine immediately labels Shane as the prime suspect. And in a race against time, Shane desperately searches for clues about his parents. But there's something lurking beyond the walls and beneath the surface. Something sinister that has haunted him ever since he saw its face in the pond behind the house. And it isn't happy that Shane is back. It isn't happy at all.
Water Under The Bridge
In the tradition of Gone Girl and Behind Closed Doors comes a gripping, twisting, furiously clever read that demands your attention, and keeps you guessing until the very end. For fans of the anti-heroine and stories told in unorthodox ways, Water Under The Bridge delivers us the perfect dark and provocative villain. As a woman who feels her clock ticking every single moment of the day, former bad girl Kate Anderson is desperate to reinvent herself. So when she sees a handsome stranger walking toward her, she feels it in her bones, there's no time like the present. He's the one. Kate vows to do whatever it takes to have what she wants, even if that something is becoming someone else. Now, ten pounds thinner, armed with a new name, and a plan, she's this close to living the perfect life she's created in her mind.But Kate has secrets. And too bad for her, that handsome stranger has a few...
The Vince Flynn Encyclopedia
$

0.99
Everything you need to know about Vince Flynn's #1 New York Times bestselling Mitch Rapp series!Hailed as "the king of high-concept political intrigue" (Dan Brown, #1 New York Times bestselling author of The Da Vinci Code), Vince Flynn's covert agent Mitch Rapp took the world by storm in his bestselling series, fighting terrorism and treason both at home and abroad, and captivating the minds of readers all across the world. This comprehensive compilation of characters is the ultimate guidebook to the thrilling and dangerous world of Mitch Rapp. Featuring summaries, memorable quotes, and other fascinating trivia, The Vince Flynn Encyclopedia will tell you everything you need to know about all the characters you love, and the ones you love to hate.
Wild Boys After Dark: Logan
$

0.00
Indulge your inner vixen with these sexy billionaires! Meet the Wild Boys... Four fiercely loyal, sinfully sexy, uber alpha brothers, about to fall head over heels for their leading ladies. Wild Billionaires After Dark are a series of sexy stand-alone romances."Full of raw heat and emotion, love for family shines through and strong lasting friendships. This After Dark story is HOT HOT HOT and definitely doesn't disappoint." - Irish Daisy Loves RomanceEverything's naughtier after dark... Navy SEAL turned private Investigator Logan Wild is relentless in his pursuit to discover the truth for his clients. He works hard, plays even harder, and always walks away unscathed and untethered. Until he meets mysterious and sexy-as-hell Stormy Knight, who leaves him craving more than a one-night stand.

Stella "Stormy" Knight is an expert at hiding--her feelings, her past, and her identity. Sometimes all that hiding takes its toll, and she needs to come out from under...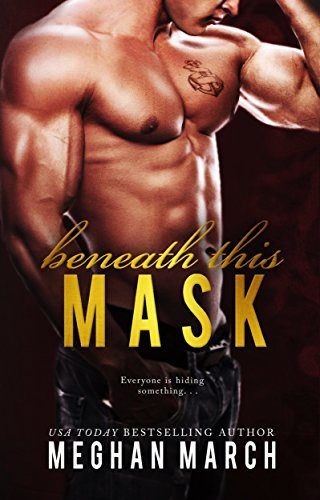 Beneath This Mask
$

3.99
Are you ready to head to New Orleans? Fall in love with the sexy series readers call "deliciously addictive" and "binge-worthy" from USA Today bestselling author Meghan March. Former Navy fighter pilot. Son of a congressman. Successful businessman in my own right. With a résumé like mine, women have never been a challenge.Until I met her. This sexy, tatted-up bad girl wasn't part of my plans, but that punch to my gut every time I see her tells me I have to know more.She's a mystery. An enigma. A challenge. I'm going to figure her out—and then I'm going to make her mine. We'll find out what she's hiding . . . beneath this mask.  * * * Beneath This Mask is the first book in the Beneath series, but each of these hot contemporary romances can be enjoyed as a stand alone. Then again, why would you want to miss out...
The Woodlands
Do you dare enter the Woodlands? As the last livable spot on Earth, it's the only home Rosa and Joseph have ever known. But now they need to escape, or Rosa will be trapped forever in a horrific government program. A dystopian page-turner with over 750 five-star ratings on Goodreads. The Woodlands Series is perfect for fans of The Hunger Games by Suzanne Collins, The Divergent Series by Veronica Roth, and The Jewel Series by Amy Ewing. Rosa never thought she'd make it to sixteen...When being unique puts you in danger and speaking your mind can be punishable by death, you might find yourself fighting to survive. Sixteen-year-old Rosa lives in one of the eight enclosed cities of The Woodlands. Where the lone survivors of a devastating race war have settled in the Russian wilderness because it's the only scrap of land left habitable on the planet. In these circular...
Omega
$

2.99
Ten years ago, Deirdre Tombs died. When she was reborn the next day, Deirdre had become a shapeshifter who can't shift shapes. Nobody knows what animal she's supposed to be. She's definitely not a werewolf. The Alpha, Rylie Gresham, can't force her to transform like other members of her pack.Now Deirdre is considered an omega, the weakest shapeshifter in the pack—a vulnerable position when Everton Stark demands tribute from Rylie. He wants to be the dominant Alpha. The only Alpha. And he plans to make her pack submit whether they want to or not. Stark can make every shapeshifter obey him by force of will alone.Every shapeshifter except Deirdre.The shifter who can't shift is the only hope for Rylie to win the war against Stark. It will take everything Deirdre has to survive undercover in his den. But can an omega's will be stronger than that of a charismatic, deadly...
Struck
When Phoebe Meadows gets struck by a strange light in the stock room of Macy's, life as she knows it flies out the window. As if being hit by lightning isn't bad enough, she's accosted in the subway by a man with a missing hand, arrives home to find a raven on her kitchen counter, and her neighbor Ingrid shows up dressed like a gladiator, hell-bent on protecting her. Before Ingrid can shuttle her off to safety, Phoebe is kidnapped and tossed into one of the Nine Worlds, where she's quickly forced to come to terms with what she is: a Valkyrie. The only problem is, she has no idea what that means. After a narrow escape, she finds an unlikely ally in Loki's son, Fenrir. Together, the Valkyrie and the wolf must battle their way back to New York City and reach the Valkyrie stronghold where Ingrid is waiting...
Maliciously Obedient
$

2.99
From New York Times bestselling author Julia Kent:Lydia's new boss stole the job she wanted and he thinks he owns the place already on Day One.Turns out -- he actually does.She can't control her attraction to Matt, the man with stormy eyes and a penchant for kissing her in the supply closet, the elevator, and in her increasingly intense dreams. Dreams that sometimes include his friend Jeremy...But Matt has a secret -- he's really Michael Bournham, playboy extraordinaire and the CEO of the company, and he's doing a reality television stunt. For six weeks he's pretending to be a middle manager while producers video tape everything.Everything.Including the moment he and Lydia give in and break every rule.And, perhaps, their hearts.Read the entire series NOW:Maliciously Obedient Suspiciously ObedientDeliciously Obedient
Resisting the Boss
Claire Gracen's life is picture perfect. Her career as a marketing director is on the brink of being legendary, and her marriage to her high school sweetheart has never been stronger. No, wait. It has. It used to be amazing and fulfilling, but one day Claire realizes that she's been living a lie and her best friend and husband have committed the ultimate betrayal. Broken and depressed, Claire is in need of something new—new city, new job, new friends. When she happens to attract the interest of the sexiest man she's ever met, a man significantly younger than her, she immediately turns him down—only to later discover that this man is Jonathan Statham, self-made billionaire and CEO of Statham Industries. Her boss.Jonathan Statham is unlike any man she's met before. He's used to getting whatever he wants—whenever he wants, and he isn't about to take no for an answer.
Cowboy Command
$

3.99
Series: Cowboy Justice AssociationFULL LENGTH NOVELSometimes you have to die to be born.One minute Katie is eating lunch with her sister, the next she barely escapes a car bomb meant to kill her. If that wasn't enough, someone sets fire to her home and burns it to the ground. Luckily, Federal agents are going to give her a new identity until she can testify against the man who wants her dead. They change her name to Presley, her hair color to brown, and her shorts and sandals to jeans and cowboy boots. She's not thrilled about being sent to a small town in Montana to hide, but she wants to stay alive. Sheriff Seth Reilly is doing a favor for an old Army buddy. He's promised to watch over a woman whose life is in danger, but he didn't plan on her being so young and beautiful. He's tempted, but...
The Pawn
$

3.99
"Wickedly brilliant, dark and addictive!" - Jodi Ellen Malpas, #1 New York Times bestselling authorThe price of survival...Gabriel Miller swept into my life like a storm. He tore down my father with cold retribution, leaving him penniless in a hospital bed. I quit my private all-girl's college to take care of the only family I have left.There's one way to save our house, one thing I have left of value.My virginity.A forbidden auction...Gabriel appears at every turn. He seems to take pleasure in watching me fall. Other times he's the only kindness in a brutal underworld.Except he's playing a deeper game than I know. Every move brings us together, every secret rips us apart. And when the final piece is played, only one of us can be left standing.* * * * * * * * * * * * * * *THE PAWN is a full-length contemporary novel from...
One Tequila
Tequila Key is just like any other small town and I'm just like any other small town psychic. Scratch that. Tequila Key is a world onto itself and some people might think that I am one crayon short of the box. And, if we're being totally honest, Tequila Key is just like any other small town – if that town boasts a voodoo priestess and a few white witches for flavor. Turquoise blue water and the best margaritas this side of Mexico make it hard to leave. I'm Althea Rose, co-owner of Luna Rose Potions & Tarot Shop, and I've just stumbled into a love triangle while trying to save my best friend from being accused of murder. See? Just like any other small town.