Featured Kindle Book Deals
Angel's Rest
$

7.99
Beloved author Emily March returns with a warm and uplifting novel about a small town with a big heart. Welcome to Eternity Springs, a little piece of heaven in the Colorado Rockies.
Going Down and Man Candy
$

0.99
The Five Wishes Series: Novellas about wishes that go terribly wrong…fortunately. Five Wishes...A happy ending is just a coin toss away. Each novella is approximately 100 pages with NO cliffhanger.
Don't Panic
$

14.95
In Don't Panic, Neil Gaiman celebrates everything Hitchhiker: the original radio play, the books, comics, video and computer games, films, television series, record albums, stage musicals, one-man shows, the Great One himself, and towels. And as Douglas Adams himself attested: "It's all absolutely devastatingly true—except the bits that are lies."
Disenchanted: Book One
$

2.99
Faelynn LeCroix is on a quest for revenge. The arduous trail that she has been doggedly following for over three years has led her directly into the path of Nathaniel Valour, a vampyre who rules over the territory of New England with an iron fist and a heavy heart. Disenchanted is a passionate and terrifying account of vengeance, ambition, and lost souls seeking redemption. This intriguing Gothic tale is the first book in the series, The Celtic Vampyre Saga.
Wild Boys After Dark: Logan
$

3.99
Navy SEAL vet turned private investigator Logan Wild has a thirst for justice - and one-time flings. But when he meets Stella "Stormy" Knight, he finds himself craving more from the mysterious beauty....
The Hidden Life of Trees
$

16.99
How do trees live? Do they feel pain or have awareness of their surroundings? Research is now suggesting trees are capable of much more than we have ever known. In The Hidden Life of Trees, Peter Wohlleben shares his deep love of woods and forests and explains the amazing processes of life, death and regeneration he has observed in the woodland and the amazing scientific processes behind the wonders, of which we are blissfully unaware.
Love Notes in the Key of Sea Georgie Shaw
$

6.50
Georgie Shaw and Detective Jack Wheeler have a second chance at love. Decades earlier, Georgie was nearly killed in an attack on the beach that left her fiancé, Danny Farrell, dead. When Georgie returns to Corsario Cove, more than memories haunt her as a song Danny wrote just for her echoes in the air. Who else, other than she and Danny could know that song? Is it possible Danny's still alive? Or is the person who assaulted her on the beach after her again?
Fields' Guide to Abduction
$

2.99
Poppy Fields, Hollywood IT girl extraordinaire, agreed to a week at the newest, most luxurious resort in Cabo. After all, what's better than the beach when a girl is feeling blue? When Poppy is abducted, she'll need all her smarts, all her charm, and a killer Chihuahua, to save herself in this new series from the USA TODAY bestselling author of The Country Club Murders.
Seaside Dreams
$

3.99
SEASIDE SUMMERS features a group of fun, sexy, and emotional friends who gather each summer at their Cape Cod cottages. They're funny, flawed, and will have you begging to enter their circle of friends.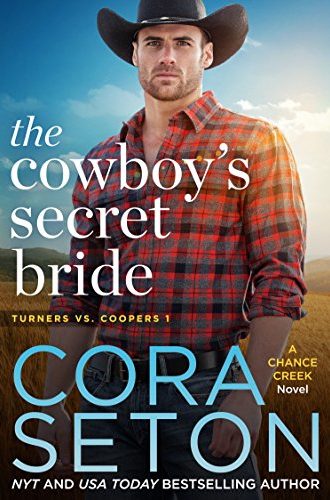 The Cowboy's Secret Bride
$

3.99
Millionaire Carl Whitfield has set his sights on small-town chef Camila Torres, but she won't have him until he can prove he means to settle in Chance Creek for good. He's spent the last three years searching for the perfect ranch. She's spent the last three years keeping him at arms' length. Now Carl will do anything to secure a spread—including siding with the Coopers in their ages-old feud with the Turners, a move that could make his dreams come true—or destroy them for good.
The Witch Who Cried Wolf
$

2.99
Mia Brooks is a reluctant witch, with powers that she tries to hold in check. But when her magic gets mixed up, supernatural forces are unleashed and suddenly she's being pursued by werewolves--that she didn't even realize existed...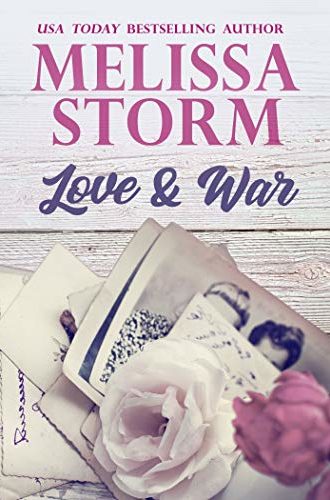 Love & War
$

4.99
When two young lovers part on the eve of war, they are forced to forge their lives without one another and form families that will carry on their legacy of finding true love. But many years later, they find themselves together again. Will the circle be unbroken? Find out in this sweeping family saga of love lost and found.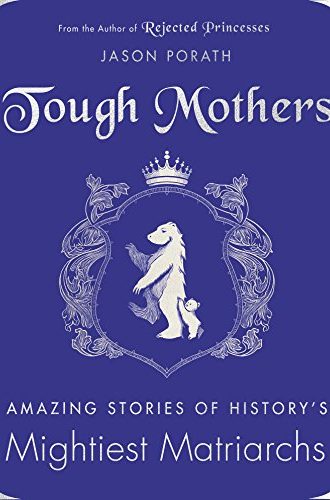 Tough Mothers
$

24.99
The author of Rejected Princesses returns with an inspiring, fully illustrated guide that brings together the fiercest mothers in history—real life matriarchs who gave everything to protect all they loved.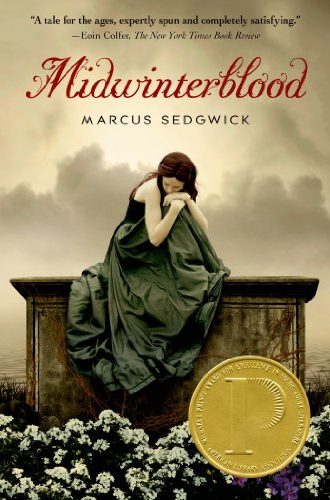 Midwinterblood
$

10.99
An archaeologist who unearths a mysterious artifact, an airman who finds himself far from home, a painter, a ghost, a vampire, and a Viking: the seven stories in this compelling novel all take place on the remote Scandinavian island of Blessed where a curiously powerful plant that resembles a dragon grows. What binds these stories together? What secrets lurk beneath the surface of this idyllic countryside? And what might be powerful enough to break the cycle of midwinterblood?
The Autobiography of Benjamin Franklin
$

35.00
Read about the fascinating life of Benjamin Franklin, prolific philosopher, inventor, and Founding Father of the United States, in this beautifully illustrated version of his autobiography.