Featured Kindle Book Deals
Watchers
$

9.99
A "superior thriller"(Oakland Press) about a man, a dog, and a terrifying threat that could only have come from the imagination of #1 New York Times bestselling author Dean...
Light from Other Stars
$

16.99
From the author of national bestseller The Book of Speculation, a poignant, fantastical novel about the electric combination of ambition and wonder that keeps us reaching toward...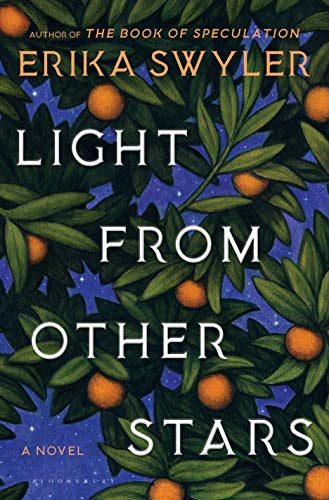 Who's the Daddy
$

3.99
The night I ordered a pizza, I never expected Dare would slip me his extra spicy sausage. Or that we would be welcoming a baby nine...
No Place to Die
$

2.99
"In NO PLACE TO DIE, Jaden Skye creates a set of characters that are very well developed, and makes you cheer for our heroine on every page. The environment and the overall description of scenes are superb, making you feel the suspense in the air the whole time. Jaden Skye is a natural story teller and the plot is intelligent and intense, developing at a nice pace. The book was well edited and is an easy read...I can hardly wait to put my hands on the second volume of this series….I recommend this book to the permanent library of all readers that enjoy a well written suspense/romance."--Books and Movie Reviews (Roberto Mattos)NO PLACE TO DIE is book #1 in a new romantic suspense series by #1 bestselling author Jaden Skye!Olivia and Todd, madly in love, fly down to Key West when Todd offers to take her on a surprise trip...
Hard Fall
$

0.99
An ex-cop with a past. A case police couldn't solve. One chance at redemption...Ex-New York detective Thomas Blume hunts the streets of London for the killers that tore his family apart. For justice, for closure, for revenge.But when Blume stumbles across a case that baffled local police, he unwittingly joins a world of criminals, corruption, and cops that will do anything to stop him.Now, in a country he doesn't understand and a city stacked against him, Blume must fight to expose the truth… before it's too late.Over 20,000 copies downloaded. Discover the thrilling first book in the Thomas Blume hard boiled mystery series today! What people are saying about Hard Fall:'It reminds me of Raymond Chandler's work. It's noir, dark, full of rainy streets, seedy bars and characters with their own secrets.' - Author, Victoria Randall'I started reading it last night and didn't put it down until I finished. I...
Cream Puff Murder
$

2.99
This is Book 1 in the *new* Seagrass Sweets cozy mystery series.BONUS: Recipe included.Ashley Adams is settling back into her life in Seagrass, TX after leaving a broken heart and criminal ex-boyfriend in Paris, France. Her French sweets catering company has finally landed a major job, making Ashley grateful for all that is going right – her business, her work partnership, and reconnecting with an old friend Ryan. All that changes when Ashley overhears one of the guests arguing with a strange man in the bathroom. Things get worse when the woman is found dead the next day, poisoned by one of Ashley's cream puffs.Ashley must solve the mystery to save the reputation of her nascent business. She is thrust into the lives of people from her past who all have something to hide. Is the murderer a jealous lover? An out-of-towner with business interests? A local hero turned criminal?...
Better Off Wed
$

3.99
**Winner of the Agatha Award for Best First Novel!**Planning weddings can be murder. But stumbling across dead bodies usually isn't on the itinerary. Can a wedding planner use her skills to discover who's killing her clients?Society wedding planner Annabelle Archer is no stranger to wedding day stress, but a dead body at her latest fete takes the cake. When suspicion falls on her best friend and caterer Richard Gerard, she knows she must find the real culprit before his career is ruined along with her reputation for solving problems. But it's no easy feat since the slain mother-of-the-bride was the most hated socialite in the city. As Annabelle navigates DC's powerful social scene to unmask the culprit, there's no telling how many more victims the killer will claim or if Annabelle and her friends will be among them.Better Off Wed is the first book in the Annabelle Archer cozy mystery...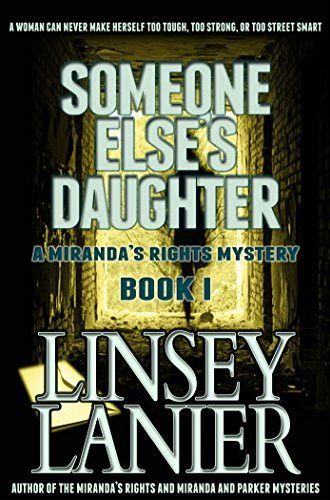 Someone Else's Daughter
$

3.99
Book #1 in the exciting mystery-thriller series from bestselling author Linsey Lanier.A woman can never make herself too tough, too strong, or too street smart.THE SEARCHING MOTHERMiranda Steele. Smart-talking, hot pepper-eating loner whose abusive ex-husband stole her baby and gave it up for adoption. She comes to Atlanta to hunt for her daughter.THE PIWade Parker. Wealthy owner of the Parker Investigative Agency, ace detective, and the most eligible forty-four-year-old bachelor in Atlanta. He still mourns the death of his socialite wife but must now solve a disturbing murder case.THE MURDERERA serial killer strangling young girls in a bizarre ritual. Why?She doesn't need a man.He needs to find a killer.Together, can they save a thirteen year old girl?********"Highly charged and emotional... Read it with tissue from the very beginning." Pamela Mason."It was a great read, honestly couldn't put it down and can't wait to read the next one." Cathie - Sydney,...
Wild Irish Heart
$

0.99
It is time…An ancient book, a power untouched, and a heart unloved lead Keelin O'Brien from her graduate studies in Boston to a small village on the coast of Southern Ireland. Determined to unearth the secrets lying hidden in the enchanted waters of the cove, Keelin has little time for a surly Irishman who infuriates her during the day and haunts her fantasies at night. Inexplicably drawn to the woman who has stepped from his dreams and into his world, Flynn fights a stubborn battle against his increasing attraction for Keelin. Forces unknown have better plans for the two. Only the secrets of the cove can show Keelin who she really is, the beauty of her mysterious power, and a love that will break the bounds of what she knows. From New York Times Bestselling author, Tricia O'Malley, comes a new romance series set on the rocky shores of Ireland.Wild...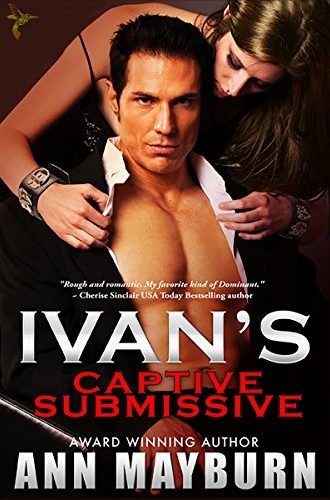 Ivan's Captive Submissive
$

2.99
When Gia Lopez signs up for the Submissive's Wish Charity Auction she has no idea that she's about to be bought by a Russian Dom who will do anything to make her fantasies come true. Including staging an elaborate kidnapping that Gia believes is real. Ivan is instantly drawn to Gia and he wants to be the best Master she's ever had. As he spends time with Gia he begins to have intense feelings for the strong, independent, and sexy American woman. He's only won a week of her service but wishes to keep her forever. Unaware of Ivan's true feelings, Gia fights her growing emotional attachment to him. All she wants is to settle down with a nice Dom in the United States, continue her career, and live a normal life. However, Ivan sets a plan into motion that will push Gia to all of her limits and take...
Max E. James: Beach Bound
$

2.99
Looking for a hilarious children's book that is sure to have your young readers begging for the next chapter? Fans say this family-centered series has kids literally rolling on the floor laughing. Whether they're just beginning chapter books or reading at an intermediate level, the short chapters are the perfect length for a bedtime story. I have to warn you though, the cliffhangers are popular and have been known to extend bedtime on occasion. Give it a try and I'm confident you'll soon find the Max E. James series at the top of your child's reading list.Max E. James can hardly wait for a fun-filled day at the beach with his big brother Cody. The boys will build sand castles, trap crabs, and maybe even bodyboard. But wait—what about that time last summer when Max was bodyboarding, and got totally body-slammed?! Does he even want to chance another face-crushing, sand-in-his-teeth...
Revelation Space
$

8.99
The highly-acclaimed first novel in the Revelation Space universe When human colonists settled the Amarantin homeworld, few of them bothered to question the disappearance of its native population almost a million years before. But in the year 2551, one man, Dan Sylveste, is convinced that solving the riddle of the Amarantin is vital to human survival. As he nears the truth, he learns that someone wants him dead. Because the Amarantin were destroyed for a reason. And if that reason is made public, the universe—and reality itself—could be forever altered. This sprawling operatic novel ranges across vast gulfs of time and space to arrive at a terrifying conclusion. Alastair Reynolds, who holds a Ph.D. in Astronomy, has written a vivid and action-packed story that will linger in the minds of its readers. "[A] tour de force…ravishingly inventive." —Publishers Weekly "Best science fiction novel of the year" —Science Fiction Chronicle
Midnight Crossroad
$

9.99
Get ready for the new drama Midnight, Texas on NBC with the first book in Charlaine Harris' paranormal mystery series about a small town where only outsiders fit in...Welcome to Midnight, Texas, a town with many boarded-up windows and few full-time inhabitants, located at the crossing of Witch Light Road and the Davy highway. It's a pretty standard dried-up western town.There's a pawnshop with three residents. One is seen only at night. There's a diner, but people stopping there tend not to linger. There's a newcomer, Manfred Bernardo, who just wants to work hard and blend in. But Manfred has secrets of his own...
January
$

2.99
"Fresh, fun, and unbelievably hot, Audrey Carlan's Calendar Girl series will have you falling in love over and over again and craving the next installment." ~ Meredith Wild, #1 NYT Best Selling Author of the Hacker Series. SynopsisIt's really simple. I needed money. A lot of money. One million dollars to be exact. The amount didn't matter. All that mattered is that at the end of that price tag held my father's life.No money. No life.The time limit was one year. On January 1st I had to pay up or my Father was going to be killed.When you're faced with an ultimatum like this, you do whatever you have to do.And that's exactly what I did.The job…Exquisite Escorts. My role, serve as high priced arm candy to anyone that can afford the $100,000 price tag for a month of my company. Sex is optional (for me) and a 20% increase...
Worth the Scandal
$

3.99
From USA Today bestselling author Karen Erickson comes the first sexy standalone in her WORTH IT series!All's fair in love and business… Alexander Worth has two great passions—his family business, and his control. Being president and CEO of Worth Luxury Goods allows him to exercise both. No one crosses him. But then Tessa Crawford crosses his path. She's professional, shy, voluptuous—and his employee. His legendary control is all that's holding him back from his desire for her. Risking the business is the one thing he can't do. After rising above her disadvantaged childhood, Tessa knows the last thing she should do is risk throwing it all away by falling into bed with her sexy boss. But on an extended European business trip, all self-imposed barriers burn away in the heat of their sizzling chemistry. That's not the only fire burning when they return home—whispers of corporate espionage have become a...
Once Gone
$

0.99
"A dynamic story line that grips from the first chapter and doesn't let go."--Midwest Book Review, Diane Donovan (regarding Once Gone)"A masterpiece of thriller and mystery! The author did a magnificent job developing characters with a psychological side that is so well described that we feel inside their minds, follow their fears and cheer for their success. The plot is very intelligent and will keep you entertained throughout the book. Full of twists, this book will keep you awake until the turn of the last page."--Books and Movie Reviews, Roberto Mattos (re Once Gone)Women are turning up dead in the rural outskirts of Virginia, killed in grotesque ways, and when the FBI is called in, they are stumped. A serial killer is out there, his frequency increasing, and they know there is only one agent good enough to crack this case: Special Agent Riley Paige.Riley is on paid leave herself,...
Monster Hunter International
$

7.99
Welcome to Monster Hunter International.Five days after Owen Zastava Pitt pushed his insufferable boss out of a fourteenth story window, he woke up in the hospital with a scarred face, an unbelievable memory, and a job offer.It turns out that monsters are real. All the things from myth, legend, and B-movies are out there, waiting in the shadows. Officially secret, some of them are evil, and some are just hungry. On the other side are the people who kill monsters for a living. Monster Hunter International is the premier eradication company in the business. And now Owen is their newest recruit.It's actually a pretty sweet gig, except for one little problem. An ancient entity known as the Cursed One has returned to settle a centuries old vendetta. Should the Cursed One succeed, it means the end of the world, and MHI is the only thing standing in his way. With...
Hazardous Duty
$

0.99
Buying a gun to kill your wife: $3,000Hiring Trauma Care to clean afterward: $1,500Having that same cleaner uncover evidence that frames you: Priceless On her way to completing a degree in forensic science, Gabby St. Claire drops out of school and starts her own crime scene cleaning business. When a routine cleaning job uncovers a murder weapon the police overlooked, she realizes that the wrong person is in jail. But the owner of the weapon is a powerful foe . . . and willing to do anything to keep Gabby quiet.With the help of her new neighbor, Riley Thomas, a man whose life and faith fascinate her, Gabby plays the detective to make sure the right person is put behind bars. Can Riley help her before another murder occurs?Free Kindle mystery for a limited time!Read the popular book that's been at the top of three Amazon best-seller lists:#1 in Christian...