Featured Kindle Book Deals
Acid for the Children
$

16.00
The iconic bassist and co-founder of the Red Hot Chili Peppers tells his fascinating origin story, complete with all the dizzying highs and the gutter lows you'd want from an LA street rat turned world famous rock star.
You and Only You
Mike Dalton has secretly loved LilyAnn Bronte since they were all children together in the small town of Blessings, Georgia. But one fateful day T.J. Lachlan roars into town and starts showering LilyAnn with his charm, and Mike feels his dream of them being more than friends slipping away. The thing is, everybody in Blessings is sure it's Mike and LilyAnn who belong together—and they're willing to do whatever it takes to make LilyAnn realize the love of her life has been by her side all along.
Every Last Touch
As far as first impressions go, nearly dropping a tree onto a federal agent is admittedly not the greatest one I've ever made. As an opening gambit in pursuit of a feisty, deliciously curvy woman, it's decidedly the worst. Doesn't help matters that Miss Independence insists she doesn't have time to get sidetracked with a personal life. Which she stubbornly maintains even while looking at me like she's the lumberjack and I'm the tree she wants to climb.
The Hunger Games
In the ruins of a place once known as North America lies the nation of Panem, a shining Capitol surrounded by twelve outlying districts. The Capitol keeps the districts in line by forcing them all to send one boy and one girl between the ages of twelve and eighteen to participate in the annual Hunger Games, a fight to the death on live TV.
Reckless In Love
$

14.99
Meet the Maverick Billionaires―sexy, self-made men from the wrong side of town who survived hell together and now have everything they ever wanted. But when each Maverick falls head-over-heels for an incredible woman he never saw coming, he will soon find that true love is the only thing he ever really needed...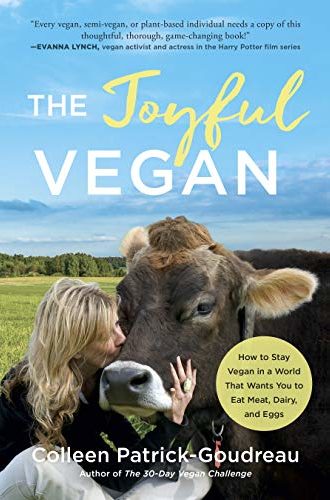 The Joyful Vegan
$

16.95
Finding plant-based recipes? Easy. Dealing with the social, cultural, and emotional aspects of being vegan in a non-vegan world? That's the hard part. The Joyful Vegan is here to help.
Someone to Trust
During a rare white Christmas at Brambledean Court, the widow Elizabeth, Lady Overfield, defies convention by falling in love with a younger man in this historical romance novel in the Westcott series.
Took
Thirteen-year-old Daniel Anderson doesn't believe Brody Mason's crazy stories about the ghost witch who lives up on Brewster's Hill with Bloody Bones, her man-eating razorback hog. He figures Brody's probably just trying to scare him since he's the new kid . . . a "stuck-up snot" from Connecticut. But Daniel's seven-year-old sister Erica has become more and more withdrawn, talking to her lookalike doll. When she disappears into the woods one day, he knows something is terribly wrong. Did the witch strike? Has Erica been "took"?
Almonds, Anchovies, and Pancetta
From the author of the New York Times bestselling, IACP Award-winning Twelve Recipes comes a charming vegetable-focused cookbook with sixty recipes that add depths of flavor using three key ingredients: almonds, anchovies, and pancetta.
The Murder of Roger Ackroyd
Roger Ackroyd knew too much. He knew that the woman he loved had poisoned her brutal first husband. He suspected also that someone had been blackmailing her. Then, tragically, came the news that she had taken her own life with an apparent drug overdose. However the evening post brought Roger one last fatal scrap of information, but before he could finish reading the letter, he was stabbed to death.
The Witch's Kind
In the aftermath of World War II, two women with unusual gifts must protect a mysterious baby in a poignant tale of family, sacrifice and magic.
To Feel the Music
$

16.99
Neil Young took on the music industry so that fans could hear his music—all music—the way it was meant to be heard.
Gods and Psychopaths
$

9.99
Cain never wanted to make a deal with the sadistic and petulant deity. All he ever wanted was to gorge on Manchester's finest foods, fight the police and save the bumblebee through murderous rampages. Instead, the eccentric and psychopathic vagabond has to give bloodthirsty performance after bloodthirsty performance to keep the being entertained. If he fails, he might just find that he - and the rest of the world - becomes the deity's snacks.
The Duke's Stolen Bride
To save her impoverished family, Marian Langley will become a mistress. But she will not be just any mistress. Marian intends to become so skilled, so coveted, that she can set her own terms, retaining control over her body and her fate. Only one problem remains: finding a tutor… Other men deprive themselves of pleasure for propriety's sake. Nathaniel, Duke of Warrington, would much rather be depraved. Marian's proposal—that he train her without taking her virtue—is an intriguing diversion, until their lessons in seduction spin out of control.
Yale Needs Women
$

15.99
In the winter of 1969, from big cities to small towns, young women across the country sent in applications to Yale University for the first time. The Ivy League institution dedicated to graduating "one thousand male leaders" each year had finally decided to open its doors to the nation's top female students. The landmark decision was a huge step forward for women's equality in education. Or was it?