Welcome, book lover! Are you looking for Kindle book deals? OHFB features limited-time sales of the best free and bargain Kindle books from the biggest publishers and bestselling independent authors. These are today's featured books:
The Vince Flynn Encyclopedia
by Melissa Foster
$

0.99
Everything you need to know about Vince Flynn's #1 New York Times bestselling Mitch Rapp series!Hailed as "the king of high-concept political intrigue" (Dan Brown, #1 New York Times bestselling author of The Da Vinci Code), Vince Flynn's covert agent Mitch Rapp took the world by storm in his bestselling series, fighting terrorism and treason both at home and abroad, and captivating the minds of readers all across the world. This comprehensive compilation of characters ...
KINDLE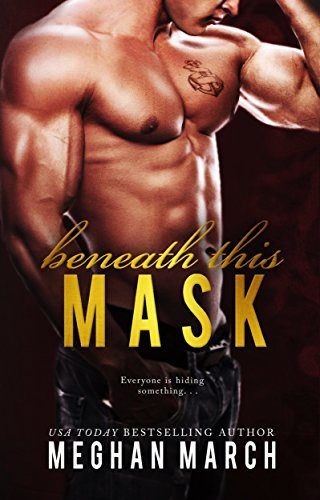 Beneath This Mask
by Meghan March
$

3.99
Are you ready to head to New Orleans? Fall in love with the sexy series readers call "deliciously addictive" and "binge-worthy" from USA Today bestselling author Meghan March. Former Navy fighter pilot. Son of a congressman. Successful businessman in my own right. With a résumé like mine, women have never been a challenge.Until I met her. This sexy, tatted-up bad girl wasn't part of my plans, but that punch to my gut every time I ...
KINDLE
Omega
by SM Reine
$

2.99
Ten years ago, Deirdre Tombs died. When she was reborn the next day, Deirdre had become a shapeshifter who can't shift shapes. Nobody knows what animal she's supposed to be. She's definitely not a werewolf. The Alpha, Rylie Gresham, can't force her to transform like other members of her pack.Now Deirdre is considered an omega, the weakest shapeshifter in the pack—a vulnerable position when Everton Stark demands tribute from Rylie. He wants to be the ...
KINDLE
Maliciously Obedient
by Julia Kent
$

2.99
From New York Times bestselling author Julia Kent:Lydia's new boss stole the job she wanted and he thinks he owns the place already on Day One.Turns out -- he actually does.She can't control her attraction to Matt, the man with stormy eyes and a penchant for kissing her in the supply closet, the elevator, and in her increasingly intense dreams. Dreams that sometimes include his friend Jeremy...But Matt has a secret -- he's really Michael Bournham, playboy ...
KINDLE