Welcome, book lover! Are you looking for Kindle book deals? OHFB features limited-time sales of the best free and bargain Kindle books from the biggest publishers and bestselling independent authors. These are today's featured books:
Dragon Blue: A Lie That's True (The Dragonlords of Xandakar Book 1)
by Macy Babineaux
$

0.99
Did you ever wonder if your life wasn't meant for something else?Miranda Betts works as a waitress in a roadside diner in Oklahoma. Her life will change when a mysterious female customer leaves an ornate necklace in lieu of paying her check. Later, alone in her trailer, she tries on the necklace and is transported to a strange land full of people who can shift into other creatures, including fearsome dragons. And everyone thinks she's ...
KINDLE
Leadership: Discover the Qualities of Leaders and How to Use Them in Your Own Life for Ultimate Success
by Benjamin Smith
$

0.99
Have you ever wondered why other people seem to succeed, while your life is standing still? The truth of the matter is that you have the same opportunities as other people but just haven't found out how to use them to your own advantage. Life coaches tell clients that they can achieve anything and having the right leadership skills will help drive your life in the right direction.There are so many people that live mundane ...
KINDLE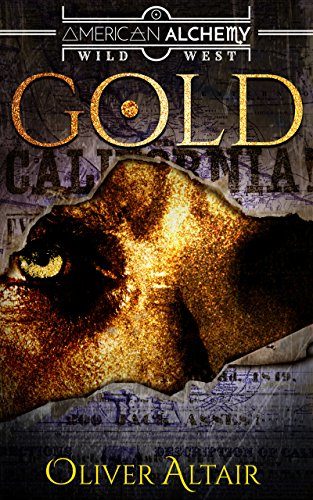 American Alchemy: Gold
by Oliver Altair
$

0.99
Is your soul worth its weight in gold?California, 1849. Barton Saunders and his best friend Lewis arrive to Sacramento drunk with dreams of fortune. When a mysterious gold panner leads them to his secret creek, their dream of richness becomes closer than ever. But those murky waters carry not only gold, but madness, heartache and disease.The call of the Gold Rush is strong. No hostile land or sacrifice will stop Barton from becoming the man ...
KINDLE
Union of Renegades (The Rys Chronicles Book 1)
by Tracy Falbe
$

0.99
In this opening novel of The Rys Chronicles you'll meet a man scarred by bad deeds who answers the call of a heroic cause. An unconventional heroine will tug at your sympathies as she bravely faces adversity with all the strengths and vulnerabilities of her womanhood. And overarching it all are the rys. Their magic makes them superior to humans, but they are not above employing humans in their deadly schemes.Union of Renegades begins the ...
KINDLE
Hell's Belle
by Karen Greco
$

1.99
Half vampire, half human, Nina Martinez spent most of her life underground as part of an elite secret team of government agents that quietly take down rogue monsters, the human world none the wiser. She moves back to her hometown of Providence, RI to keep an eye on the recent uptick in supernatural activity, and to help run the bar she co-owns with her aunt. Her attempt at a "regular" life, not to mention a ...
KINDLE