Welcome, book lover! Are you looking for Kindle book deals? OHFB features limited-time sales of the best free and bargain Kindle books from the biggest publishers and bestselling independent authors. These are today's featured books:
Cream Puff Murder
by Sandi Scott
$

2.99
This is Book 1 in the *new* Seagrass Sweets cozy mystery series.BONUS: Recipe included.Ashley Adams is settling back into her life in Seagrass, TX after leaving a broken heart and criminal ex-boyfriend in Paris, France. Her French sweets catering company has finally landed a major job, making Ashley grateful for all that is going right – her business, her work partnership, and reconnecting with an old friend Ryan. All that changes when Ashley overhears one ...
KINDLE
Better Off Wed
by Laura Durham
$

3.99
**Winner of the Agatha Award for Best First Novel!**Planning weddings can be murder. But stumbling across dead bodies usually isn't on the itinerary. Can a wedding planner use her skills to discover who's killing her clients?Society wedding planner Annabelle Archer is no stranger to wedding day stress, but a dead body at her latest fete takes the cake. When suspicion falls on her best friend and caterer Richard Gerard, she knows she must find the ...
KINDLE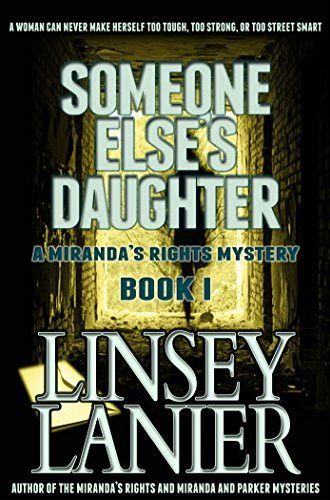 Someone Else's Daughter
by Linsey Lanier
$

3.99
Book #1 in the exciting mystery-thriller series from bestselling author Linsey Lanier.A woman can never make herself too tough, too strong, or too street smart.THE SEARCHING MOTHERMiranda Steele. Smart-talking, hot pepper-eating loner whose abusive ex-husband stole her baby and gave it up for adoption. She comes to Atlanta to hunt for her daughter.THE PIWade Parker. Wealthy owner of the Parker Investigative Agency, ace detective, and the most eligible forty-four-year-old bachelor in Atlanta. He still mourns ...
KINDLE
The Forever Man
by Craig Zerf
$

3.99
Normally $3.99 (CAN $4.99 AUS $4.99) now FREE for a limited time only! HIGHLY RECOMMENDED by British Fantasy Award Winner & New York Times Best Seller, Michael Marshall-Smith. For fans of - Game of Thrones, Wool, Blade Runner, The Hobbit, Stephen King, David Gemmell and Robert J. Crane.The world, as we know it, has ended. One man stands resolute. A man who has been trained in the savage arts of war. A man who lives ...
KINDLE
Wild Irish Heart
by Tricia O'Malley
$

0.99
It is time…An ancient book, a power untouched, and a heart unloved lead Keelin O'Brien from her graduate studies in Boston to a small village on the coast of Southern Ireland. Determined to unearth the secrets lying hidden in the enchanted waters of the cove, Keelin has little time for a surly Irishman who infuriates her during the day and haunts her fantasies at night. Inexplicably drawn to the woman who has stepped from his ...
KINDLE