Welcome, book lover! Are you looking for Kindle book deals? OHFB features limited-time sales of the best free and bargain Kindle books from the biggest publishers and bestselling independent authors. These are today's featured books:
Death Hampton (The Detective Jericho Series Book 1)
by Walter Marks
$

9.99
Burnt out after years of working violent cases in East Harlem, Detective Neil Jericho transfers to peaceful East Hampton. But after the mysterious disappearance of a wealthy real estate developer, Jericho is caught in a web of intrigue and lies centering around Susannah Cascadden, the missing man's beautiful wife."Marks provides his intriguing principal characters with solid backgrounds without lingering too long on irrelevant minutiae, and he puts the central mystery front and center from the ...
KINDLE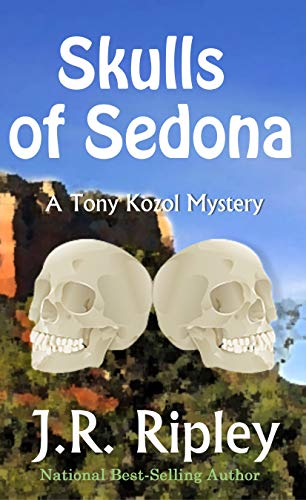 Skulls Of Sedona (Tony Kozol Mystery Book 2)
by J.R. Ripley
$

14.95
Here's what SKULLS OF SEDONA is all about (well, without giving away any secrets. We've got to have secrets, right?Set amongst the spectacular background of Sedona, Arizona and its inhabitants, SKULLS OF SEDONA is the provocative follow-up to STIFF IN THE FREEZER.When Tony Kozol packs his bag and his guitar and heads to Sedona to back up a friend at a New Age conference, murder follows. And the only things stranger than the murder are ...
KINDLE
The Frank Bennett Adirondack Mountain Mystery Series: Books 1-3: Frank Bennett Adirondack Mountain Mystery Series Boxed Set
by S. W. Hubbard
$

6.99
Welcome to the High Peaks of the Adirondacks.Beauty surrounds you. So does evil.Police Chief Frank Bennett patrols the not-so-mean streets of Trout Run, New York, an idyllic town nestled in the rugged Adirondack Mountains. But natural beauty is no protection against the evil in people's hearts. Secrets...deception...con games...murder--there's never a dull moment fighting small town crime. This boxed set contains three Frank Bennett mysteries:The LurePolice Chief Frank Bennett has his hands full when a group ...
KINDLE
Black Edge
by Charlotte Byrd
$

16.99
I don't belong here. I'm in way over my head. But I have debts to pay. They call my name. The spotlight is on. The auction starts. Mr. Black is the highest bidder. He's dark, rich, and powerful. He likes to play games. The only rule is there are no rules. But it's just one night. What's the worst that can happen? Praise for Charlotte Byrd's Black Edge "Decadent, delicious, & dangerously addictive!" - Amazon ...
KINDLE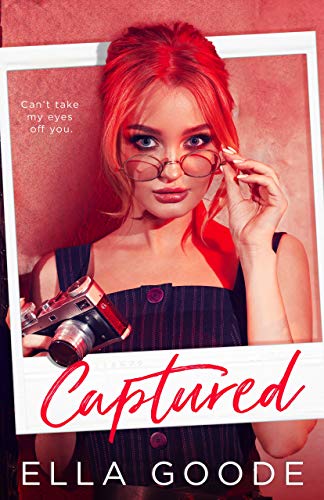 Captured
by Ella Goode
$

0.99
Luna has a knack of always ending up in over her head. From the clown school fiasco to the near torching of her sister's restaurant, Luna's work history has been a string of bad luck. She's back on her feet with a new private investigator job which only requires her to look up credit reports and take the occasional photo. What could possibly go wrong? Answer: Falling for the man you're hired to investigate.Maddox Castile ...
KINDLE
The Manwhore Series: Books 1-3
by Apryl Baker
$

5.99
Meet the sinfully-hot Kincaid brothers and the women who bring them to their knees in The Manwhore Series by Apryl Baker, now available in a boxset!Follow these strong, alpha-dominant men and see how far they are willing to go to protect the women they love.It's gripping, sexy, and it will leave you rooting for… The Manwhore.This Box Set includes: Touch Me Not: Nikoli & Lily's storyThe Sinner's Touch: Kade & Angel's story (Their story is ...
KINDLE
Charge: A Steel Bones Motorcycle Club Romance
by Cate C. Wells
$

2.99
I can't even imagine what I'd do with a man like him. He wants no part of a girl like me. So how come he can't stay away, and I can't stop thinking what if?KaylaLife isn't easy. Single mom, minimum wage, family drama. You know the story. I've come a long way in a short time, though, and it's all worth it. For Jimmy. My grumpy little boy.Then a hot biker drops into our lives, ...
KINDLE
Second Chance
by Jay Northcote
$

10.99
Everyone deserves a second chance. Nate and his teenage daughter need a fresh start, so they move back to the village where he grew up. Nate's transgender, and not used to disclosing his history, so it's hard living where people knew him before. When Nate reconnects with Jack—his best friend from school and unrequited crush—his feelings return as strong as ever. Jack's returned home to get his life in order after an addiction to alcohol ...
KINDLE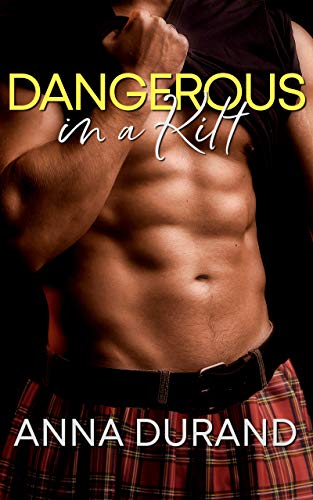 Dangerous in a Kilt (Hot Scots Book 1)
by Anna Durand
$

10.99
Four weeks. No strings. One hot mess.Good-girl Erica Teague is out on bail, charged with a crime her ex-lover committed. A lifetime of sticking to the rules has left her broke,burned, and facing a trial and certain conviction, thanks to the evidence planted by her trust-funder ex. Desperate to experience one wild night of sizzling sex before her freedom is torn away from her,Erica heads to a notorious night club in search of a one-night ...
KINDLE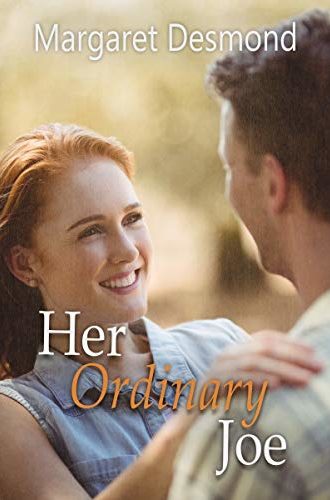 Her Ordinary Joe (King's Valley Book 2)
by Margaret Desmond
$

10.99
"Polly Winslow is the last woman on earth I'd ever consider getting involved with."Ellie Winslow thinks her new fifth-grade teacher, Mr. Matthews, will be the perfect husband for her Aunt Polly. He's tall and good-looking and he has blue eyes, just like every hero in the romance books her aunt writes. A con-artist in the making, Ellie tells a little white lie to get Mr. Matthews to her aunt's doorstep. Mr. Matthews and Aunt Polly ...
KINDLE