Welcome, book lover! Are you looking for Kindle book deals? OHFB features limited-time sales of the best free and bargain Kindle books from the biggest publishers and bestselling independent authors. These are today's featured books:
Chasing Sam (Vegas Mates Book 1)
by Krystal Shannan
$

7.99
Love, Lust, & Fated Mates.Werewolf royalty, Samantha Demakis is not ready for what lies ahead of her. At 25, according to decree, it is time for to her to marry, but there is so much more at stake. Her royal suitors, those chosen by her parents, must fight to the death for her hand in marriage. Sam's obligations and inner wolf are at odds. But when, she meets a sexy stranger, Sam decides forever is ...
KINDLE
Nocturnal Nightmares: A Collection Of Horror Stories
by Melody Grace
$

12.99
You awaken from a nightmare to find that your house is empty. Well, all except for the ghost that now resides there. When you were a child your nanny would do anything to protect you, but who protects you from her? Your daughter invites a friend over for tea. A friend you can't see. Nocturnal Nightmares is a place where dreams and dread intermingle to bring your fears to life. Each horrifying tale will creep into your mind and ...
KINDLE
Floodwater: A Heart Pounding Standalone Zombie Novel
by Sean Thomas Fisher
$

2.99
From the bestselling author of the hit zombie series, A Little More Dead, comes a terrifying tale that will leave the reader afraid to go near the water. Fans of The Fog and Jaws will not be able to put this one down!For something dark has been brewing in the small town of Minot, North Dakota. Something waiting for the perfect storm to free it from its shackles. Something that only comes out when it ...
KINDLE
Uncommon Ground- Pleasant Hearts Christian Suspense Series-Book 1
by Joy Ohagwu
$

24.99
ACCLAIMED CHRISTIAN ROMANTIC SUSPENSE SERIES You just found your next gripping Christian Fiction read full of unexpected twists. How would you feel if your only daughter was just...there, a disaster happens, and then she was gone?--------Widowed and now single, Stella Heart juggled between managing her professional career and struggling to communicate with her teenage daughter, Sharon. Their common ground crumbled beneath their different beliefs about God. While Stella believed in God, her daughter didn't. Sharon instead held strongly to what ...
KINDLE
Longing for the Tormented Sheriff: A Historical Western Romance Book
by Cassidy Hanton
$

0.99
A lady in danger. A lonely sheriff. And their only hope? A diary lost in time...After the inexplicable death of her father, Lillian Walter lives a quiet life with her mother, struggling to make ends meet in a small city of Texas, Rust Canyon. Preparing to accept the marriage proposal of a man her uncle introduced her to, the arrival of the new sheriff turns her world on its axis.Back in Utah, like a harbinger ...
KINDLE
Alpha's Christmas Virgin: A Wolf Shifter Paranormal Romance (Alpha's Virgin Book 3)
by Casey Morgan
$

2.99
On Christmas, the first play I ever wrote is being performed.The problem is I can't keep the stagehands in line and they keep quitting on me.Cole shows up and he is my dream come true.Tall, strong and muscular. He promises to help me finish sets.But he really wants to take my virginity.Cole knows I am a werewolf when I do not.He brings out my inner wolf and makes me crave him.I want to give into ...
KINDLE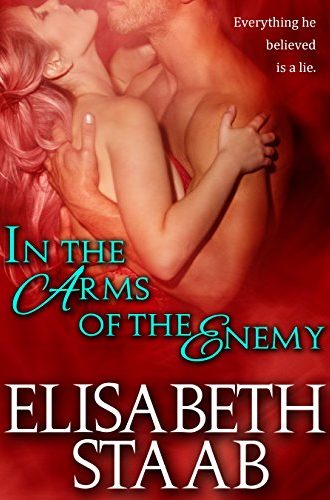 In the Arms of the Enemy
by Elisabeth Staab
$

2.99
A desolate prison. He's her jailer. She's convicted of killing his father.But he loved her once, when she was still human. He needs revenge. She needs to escape so she can find her child.And they're each other's only chance of making it out alive.
KINDLE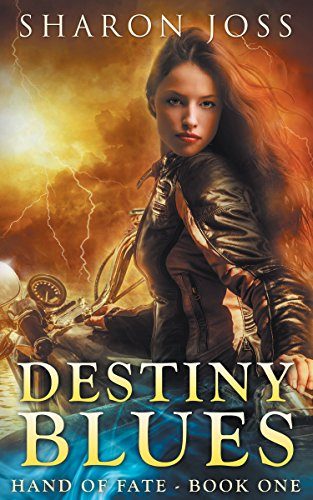 Destiny Blues: Hand of Fate – Book One
by Sharon Joss
$

11.99
Some people attract stray cats. With parking control officer Mattie Blackman, it's demons. At work, in her car, even at the foot of her bed. And with the FBI on the hunt for a rogue demon master, she's desperate to get rid of them. Thwarted at every turn to solve her problem through legitimate channels, she turns to Shore Haven's sexy mage for the answer: a fate she refuses to accept. But as the serial ...
KINDLE