Professed
$

0.99
At a secret masked ball at Yale, Naomi Costa is literally swept off her stiletto-blistered feet by a man with a killer jawline, a perfect body, and an even-better kiss. They bust out of an emergency exit and have axis-shaking sex. He pours whiskey in her belly button and after they run out of condoms, they have to get creative. That kind of sex.The next day, she learns that he is none other than Dr. Benjamin Beck, a brand new member of the Yale faculty and the hottest thing to happen to academia since… well, ever. She has to take his damned junior seminar to graduate, but it gets worse. He's also her College Master: her boss, her advisor, her everything. And he's just moved in, right downstairs.They can't stay away from each other. They're either fusion or fission or both. They're making out in libraries, hiding notes between stones,...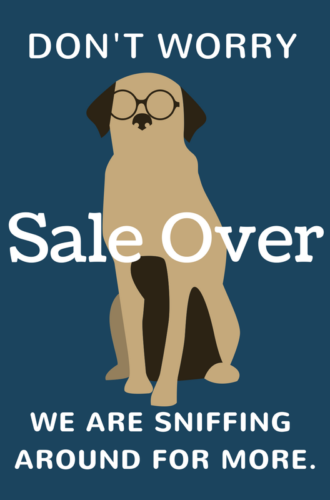 Life Blood
It lies hidden deep in the mist-shrouded rain forest of Central America.A place where a brilliant doctor fulfills dreams for some – and creates chilling nightmares for others.New York filmmaker Morgan James is about to journey straight into the heart of a dark conspiracy hidden deep in the mist-shrouded Maya rain forest of Central America, to a re-created Mayan town where a bizarre human experiment (including a baby factory) comes at a terrible price. And where she may be the next to pay with her . . . Life BloodTAGS: Medical Thriller, In Vitro, Independent Film, Adoption, Fertility, Human Eggs, Guatemala, Peten, Maya, Mayan Pyramid, Vision Serpent, Jaguar, Baalum, Mayan Mothers, Movie Making, Copal
Tucker's Fall
From the New York Times bestselling romance author Eliza Gayle writing as E.M. Gayle.Scandalized professor Maggie Cisco's obsession with her darker cravings has landed her in jail, in divorce court and now in the headlines of more newspapers than she cares to count. The worst of all? The entire debacle is being blamed on a bestselling book she hasn't even read!She returns home to lick her wounds and reconsider her future, but just when she thinks her only solution is a tell-all memoir, a storm throws her in the path of the rich, handsome and intriguingly intense, Tucker Lewis.Tucker remembers well the mind-numbing kiss he once shared with the captivating and sensual Maggie. No stranger to scandal, he's not going to let public opinion keep him from what he wants. To take Maggie on a sexual journey that will open her eyes to the power, redemption and freedom that only...
Monte Vista Village
GROWTH IS HARD, BUT STAGNATION MEANS CERTAIN DEATH! THE APOCALYPSE— WOULD YOU SURVIVE? I'm Laura, and I survived global nuclear war. When I walked out into the devastated landscape, I didn't find zombies, witches or vampires— what I found was infinitely worse; it was real. IS THIS OUR RECKONING? Our tormentor is no longer the enemy; it is what's left of the desperate earth. My neighbors are starving and sick from the biochemicals in the air. Our food, water and meds are running low. Our only hope is to come together to stay alive. WHO WILL LEAD US TO SALVATION? Certainly not me. Why would it be me? The Army Colonel should be the leader of the Village, not me. CAN MY STORY HAVE A HAPPILY EVER AFTER? CAN IT HAVE ANY EVER AFTER?
Dark Paradise
Reality television just got deadly.When a contestant on hit reality show Transformation in Paradise turns up dead, Detectives Cooper and Quinn find themselves out of their comfort zone on a remote holiday island. Amid growing pressure from the mainland to solve the high-profile case, Cooper struggles with the island's lack of resources and the decision from up high that the show must go on. With the million dollar winner-takes-all prize still up for grabs, the show's five remaining contestants all seemingly have something to hide. Did one of them commit murder? Was a crew member involved? Or does the island have secrets of its own? Dark Paradise is a fast-paced novella, a bonus story in Catherine Lee's page-turning Dark Series. Join Cooper and Quinn as they take a break from the city and find out that island paradise isn't all it's cracked up to be.
Agents Under Fire
$

0.00
"Action packed and breathtakingly romantic!" Susan Mallery #1 NEW YORK TIMES bestselling authorThree rough and tough former Navy SEALs who don't know the meaning of impossible.Three adventurous, irresistible women who don't mind teaching them.Add a secret FBI mission and a corrupt politician who wants them all dead, and watch the fireworks erupt. (Or is that gunfire?)A team that fights together sleeps together? Well, not ALL together.(But—okay, fine—love IS in the air.) (Seriously, these guys are hotter than a fire on a submarine.)"...started with a bang and the tension never let up..." Paula Graves bestselling authorExcerpt:He pressed his lips to her forehead, barely feeling the pain in his knee."I'm glad you came." Her gaze softened. She looked at him as if he was some kind of a hero."You have to stop looking at me like that, sweetheart," he begged, his voice suddenly low."Why?" she whispered, her sweet mouth inches from his."Because...
Hope(less)
Our world is being judged, and we remain unaware. In a world filled with people, Gabby is uniquely alone. The tiny glowing sparks that fill her mind and represent the people around her, confirm it. Clueless regarding the reason behind her sight, Gabby struggles to find an explanation. A chance encounter leads her closer to the answers she has struggled to find and into a hidden society where fur is optional. There she meets Clay, the intense werewolf delusional enough to think he has a chance with her. Gabby escapes back into her old life, but not quite alone. Clay follows her and silently makes a place for himself in her world. As if that isn't enough to deal with, problems compound when other werewolves, ones with abnormally colored sparks, begin to stalk her. Instead of gaining answers, her list of questions is growing. What do the other uniquely colored...
Finding the Way Back
$

2.99
A sweet, inspirational romance.Laurel thought life had dealt her its worst blow when her marriage fell apart. For almost a year, she worked to put herself back together. These efforts culminated in a new job in a new place. Away from all the reminders of pain and humiliation, she can begin again. But what if her attempt to escape doesn't take her away from Colton, but brings her to him instead?Colton is reaping the sorrow and misery he deserves. For the worst of reasons, he hurt the woman he loves. Laurel's heart won't heal easily or ever without God's help. Will she give him the chance to regain her trust? Or will he be forced to live the rest of his life without her?Other books in this series: For Better or Worse: Book 2 in the Forgiving Hearts Trilogy
Malevolent
$

5.99
From New York Times bestselling author Jana DeLeon, the first in a new thriller series.Everyone wondered about Shaye Archer's past. Including Shaye.Shaye Archer's life effectively began the night police found her in an alley, beaten and abused and with no memory of the previous fifteen years, not even her name. Nine years later, she's a licensed private investigator, with a single goal—to get answers for her clients when there aren't supposed to be any.And maybe someday, answers for herself.Emma Frederick thought her nightmare was over when she killed her abusive husband, but someone is stalking her and tormenting her with mementos from her past. With no evidence to support her claims, the police dismiss her claims as post-traumatic stress, but Shaye is convinced that someone is deliberately terrorizing Emma…playing a cat and mouse game with only one goal in mind.To kill Emma.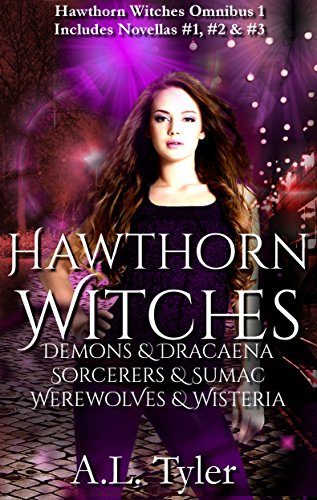 Hawthorn Witches
$

0.99
This omnibus edition of the Hawthorn Witches series includes the first 3 novellas in the series:Demons & Dracaena, Hawthorn Witches Novella #1Sorcerers & Sumac, Hawthorn Witches Novella #2Werewolves & Wisteria, Hawthorn Witches Novella #3Annie Hawthorn's life is a living hell. She's about to graduate from high school in beautiful Bellmoral, Colorado, but she's caught the eye of the campus mean girl. In order to get back at her, Annie unleashes a little hell of her own when she discovers her late aunt's grimoire. Now that there's a demon on the loose, things aren't so funny. Annie's best friend has been turned into a cat. She's doing her homework in hell. Her after school job at the greenhouse is punctuated by frequent demonic interruptions. But it's worse than that, because Charlie, the demon, claims that her aunt isn't dead, and she owes him a debt. And until Annie can find her,...