Nameless
$

3.99
A young woman awakes in a field with no memory of how she got there or who she is. Struggling to put the pieces together from a past just out of memory's reach, Eve finds a new name and a new beginning in Brighton Valley. But no matter how safe she feels or how much she grows to love the people in her new life, Eve knows her past holds a secret that may destroy her chance at happiness.Driving along highway 83, Nick happens upon a girl on the side of the road. Soaked to the bone with rain and battling back fear of a past she can't recall, Nick is drawn to the strength of soul and frail beauty the young woman possesses. Naming her Eve to help her fill the void, Nick finds he cannot resist the draw to know her, protect her. But the closer he gets...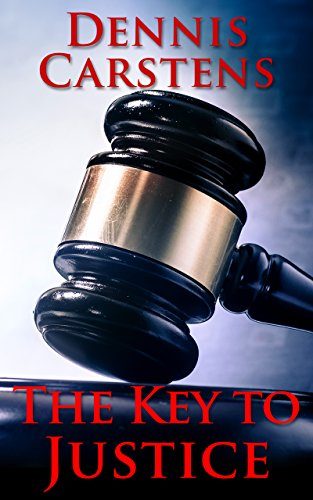 The Key to Justice (A Marc Kadella Legal Mystery Book 1)
$

2.99
"A shot in the dark, right in the gut, that's what Carstens is good at. The Key to Justice is full of twists and turns as the Twin Cities live in terror of a violent stalker. Carstens aims to be realistic about the law and its enforcers, and he hits it right ... The plot is as full of surprises as a Minneapolis Jucy Lucy and ultimately just as satisfying." -Tony Dunbar, Anthony- and Edgar-nominated author of the Tubby Dubonnet legal thriller series. THE CASE OF A LIFETIME WALKS IN THE DOOR...Financially embarrassed, getting a divorce, living in a shabby apartment, and distinctly short of clients, Marc Kadella's beginning to question why he ever went into the law when a friend brings him the case all Minneapolis is watching—defending an accused serial killer. If he wins, it could turn his life around—if he blows it, he better go into sales.Dennis...
Death In The Library: A Culinary Cozy Mystery With A Delicious Recipe (A Murder In Milburn Book 3)
$

0.99
FREE WITH KINDLE UNLIMITED! PLUS GET A FREE PREQUEL TO THIS SERIES WHEN YOU SIGN UP FOR NANCY'S NEWSLETTER (LINK INSIDE!)Nora Newberry is doing her best to move forward since her best friend, Raquel Madden, was murdered and their dream of opening a diner together was shattered. While things will never be the same, she knows Raquel would want her to be happy, and this helps guide her toward a future she wishes they could have shared. A future where The Madness Diner will be open for business…and thriving!Until that happens, however, she has been keeping her culinary skills sharp by catering events around her hometown of Milburn, Wyoming. Events like the book signing at the library. The book signing that leaves a famous author dead…and a long list of suspects with reasons for wanting her that way!Find out what happens in Death In The Library, Book 3 in Nancy...
The Salty Taste of Murder (A Foodie Files Mystery Book 1)
$

0.99
The food here is to die for...Thirty-year-old Allie Treadwell is a singleton. She's a foodie, and a runner. A restaurant reviewer by day, and a Netflix aficionado by night.Even if it doesn't make her the most popular dinner guest in the charming southern town of Lanai, Georgia, Allie's reviews are always honest.And her latest is no different from any other.But Allie's review isn't the only thing to hit the newsstand. The restaurant's owner and Allie's one-time high school nemesis, Jessica Hayes, is found murdered. When Jessica's husband, Miller, is labeled the prime suspect, Allie's convinced the police are mistaken.As if dodging the bad press while she works to clear Miller's name isn't enough, one false step could put the real killer onto her.Can Allie clear Miller's name without winding up with the next obituary? ***Foodie Files Mysteries are quick reads of around 30k words.This book contains no swearing, no gore,...
Torture Man
$

6.99
The high-caliber thriller from the bestselling author of 'The War of the Roses' - a controversial story of one family's struggle to dismantle a terrorist plot without the help of law enforcement.The caller made it clear-$10 million or her daughter's head. The power of unintended consequences sends the privileged life of prominent anti-war activist Sarah Raab crashing down around her. Fear and terror take hold and Sarah turns to former CIA operative Carl Hellmann, a man she has only just met and who stands against everything she has been fighting for.How could this happen? Why would a terrorist group target her family? Confusion turns to fear and anger as Sarah faces the shocking truth lying beneath the surface of her life. And though Carl's interrogation methods violate everything Sarah believes in, they may be the only way to save her daughter's life.
Hey You, Pretty Face – A baby left for dead. Three girls stolen in the night. A Psychological Thriller. (Jack Rutherford – Solo Book 1)
$

4.99
An abandoned infant. Three girls stolen in the night. Can one overworked detective find the Christmas connection to save them all? London, 1999. Short-staffed during Christmas week, Detective Jack Rutherford can't afford to spend time on the couch with his beloved wife. With a skeleton staff, he's forced to handle a deserted infant and a trio of missing girls almost single-handedly. Despite the overload, Jack has a sneaking suspicion that the baby and the abductions are somehow connected… As he fights to reunite the girls with their families before Christmas, the clues point to a dark secret that sends chills down his spine. With evidence revealing a detestable crime ring, can Jack catch the criminals before the girls go missing forever?Hey You Pretty Face is a standalone spinoff mystery featuring relentless Detective Jack Rutherford. If you like hard-nosed cops, intricate casework, and plots ripped from the headlines, then you'll love...
The Boy Who Danced With Monkeys
$

2.99
Noah McCallum was seven years old when he appeared in a human interest photo that ran in the local newspaper. The picture captioned The Boy Who Dances With Monkeys, went viral when Noah's mother Vivi, and her friend Jenna Simon, who snapped the picture, where found brutally murdered days later. While some speculated that Noah may have witnessed the crime, a traumatic brain injury weeks later compromised his already fragile memories.Twenty-five years later, journalist Ava Watson is investigating the murders of her Aunt Jenna and Noah's mother. When Ava meets Noah, she soon finds that his over protective step-grandmother and her secretive staff won't make it easy for her to question Noah alone. In order to solve the murders, Ava needs to isolate Noah and help him discover the dark tragic secrets deeply hidden in the shadowy corners of his mind. The problem is, there are too many others who...
The Wrong Side Of Us (The Right Kind Of Wrong Book 2)
$

3.99
I can't get her out of my head. I tried to forget about her. I tried to move on. But the longer we're apart the more I realize forgetting Evelyn is just not an option for me.What we shared—the passion, the connection—it still burns inside my soul, and no amount of time or distance can extinguish that. I want her back. I want her by my side, and I don't give a shit about the risks or consequences.I'm going to find her, and I'm going to make her realize that there's just one place in this entire goddamn world she needs to be…and that's with me.
Keep Away From The Heat (A Warning Labels Novel)
$

3.99
It's been thirteen years since Dash Ryder got his heart sent to an early grave when his high school sweetheart betrayed him in the worst possible way.Now, years later, he's certain that he's over it, that he's moved on…until fate decides to throw him a curveball and reunites him with the woman who tore his heart out, Simone Leveque. But there's nothing romantic about their reunion—at all. She's his new boss, and it's all business, nothing more.Unfortunately, fate can't be fought as lies are exposed, and once the inferno of reckless passion consumes you…there's no way you can keep away from the heat.
Her Queen City Ranger: A Victorian Western Romance (Colorado City Series Book 1)
$

2.99
Introducing "Her Queen City Ranger"- a new Historical Western Romance by Emilee HarrisCircumstance has placed them at odds, can love lead them to common ground?A woman on the run...When Sofie Augustine is kidnapped from her father's estate in Prussia, she finds herself halfway across the world in the United States. Though she manages to escape her captors, she's not out of danger. They've turned the tables and her only chance is to reach her father's solicitor in Denver for protection.She soon realizes, however, that she won't make it alone. Stranded on the Eastern Colorado plains, the only person she can turn to is a man who believes the worst of her. A man determined to do what's right...Cleighton Palmer has spent his life trying to prove his worth in a world where good breeding is everything. As a Colorado Ranger, he's taken an oath to uphold the law in his...