THE LONG DEAD: A gripping British murder mystery with detective John Blizzard
$

2.99
An unmarked grave, an old promise and a maverick detective... When an archaeological investigation of an old prisoner of war camp turns up several bodies in unmarked graves, it should be an open and shut case for DCI John Blizzard.But, on a foggy November morning, his instinct that something is not quite right is confirmed when forensics show that while most of the victims died during a flu epidemic after the Second World War, one of the deaths was far more recent.Who is this man? Why was he killed? As Blizzard and his team investigate, they begin to uncover a cruel crime, and a promise of revenge that goes back generations. Worse, the killer is at large and now motivated to strike again. Can Blizzard piece together the puzzle and let old wounds finally heal?Set in the fictional port of Hafton in northern England, THE LONG DEAD is a contemporary...
The Memori Project: A Josh Heller Thriller (Josh Heller #1)
$

2.99
Josh Heller left the CIA under a cloud; now he finally has a chance to wipe the slate clean. Returning for one more mission, he agrees to unearth the truth behind Simon Scott's series of mysterious neuroscience experiments. As the frightening reality of the Memori Project comes into focus Heller confronts a stark choice: produce the hard evidence needed to seal Scott's fate or save the one person he has grown close to. Whichever path he takes, lives are on the line—including his own.
The Omega Strain – A Mitch Herron Action Thriller (Mitch Herron Book 1)
$

3.99
Unstoppable assassin versus biological nightmare.Can one man stop a catastrophe?Mitch Herron's business is death and business is good. Until fanatics hell-bent on cleansing the planet ambush Herron and turn him into a walking bioweapon. The most deadly man on Earth becomes the deadliest threat to it.Doomsday is three days away. 
With only days to act, Herron can surrender himself to quarantine or do something about it. Is there any choice?Can Mitch Herron track down the terrorists in time? Or will he end the world himself? 

The clock is ticking…You'll love The Omega Strain, the first explosive thriller in the Mitch Herron series.Get it now.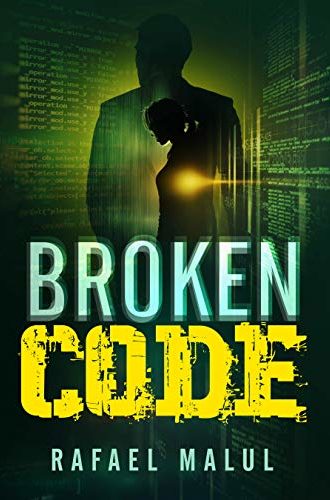 Broken Code: An Action Romantic Thriller
$

3.99
Amos thought he'd seen everything… but then along came gorgeous Gabriel!Amos Barda, a typical Israeli macho man and well-known womanizer, meets beautiful Gabriel, who turns his head and breaks through the many walls of his heart. The love affair between these two highly adventurous individuals leads to some international complications. Gabriel's father, an agent of the infamous German Stasi turned CIA agent, has in his possession some highly confidential documents wanted by both the Americans and the Soviet Union. He is forced to go underground in order to protect his daughter after the assassination of his beloved wife.Can Amos outmaneuver spies the world over to save his main lady?Amos's relationship with Gabriel's drags him into a crazy international espionage story, and this former Israeli combat soldier with a rich life story manages to fool the CIA, KGB, and Israeli Security Agency. Amos becomes an Israeli James Bond, but can he...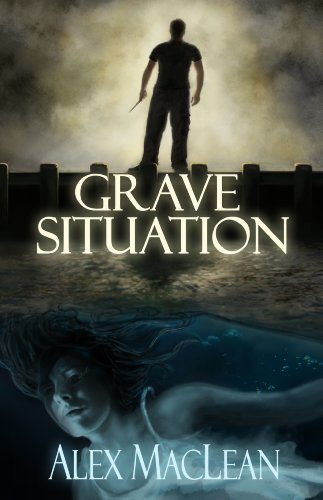 Grave Situation (Detective Allan Stanton Book 1)
$

2.99
Halifax cop Allan Stanton is a troubled homicide detective who has lost everything, including his family and his sense of justice. When he finally decides to leave the force and start over, he's assigned a string of murders that all bear the signs of a serial killer collecting trophies.As Stanton unravels each grisly crime scene, the mounting evidence points uncomfortably close to him and a case more disturbing than anything he's ever seen.
The Right Man: A Heroes of Fortune Valley military romance (standalone)
$

0.99
The wedding is off...But there's one more holiday to get through, and before the break the news to their family, Jimmy and Trish fake their engagement. After one last sizzling time together, Jimmy thinks he's found a solution to their conflict. He wants Trish back, but it has to be on his own terms. Trish never expected her dreams of the perfect wedding day would lead her to lose the right man. Other than his disdain for their elaborate wedding preparation, Jimmy is perfect for Trish, and she's been in love with the former Army ranger since they met at boot camp. Can two military heroes find their way to their happily ever after?***This novella is part of the Heroes of Fortune Valley series and first appeared in the anthology Falling for You.***Bell writes romance that will capture your heart. ~ Marina Adair, #1 National bestselling author of Summer in...
Leaves of the Linden Tree
$

4.99
Corrie Holden opens a bookstore in Linden Grove and begins living the dream of her 30-something years——-independence and her enthusiasm for books. But the unacknowledged presence of xenophobia and racism in this idyllic Illinois farm town eventually has a devastating effect on the new bookstore.Soon after the store opens, Corrie meets Breanna Campbell, victim of domestic violence, and Jimmy Kosmatka, the manager of Long Creek Stable, taciturn and rough-edged. Long ago convicted of a victimless felony, Jimmy is in the process of rebuilding his own idealism. Breanna is beginning a journey that will take her from a world of hopeless fantasy to a new life. When the perpetrator of a hate crime turns out to be the last person Corrie would have suspected, she and Jimmy discover the principles of restorative justice— and their love for one another.
Ace (High Rollers MC Book 1)
$

0.99
One drink too many,And I ended up married.Our marriage isn't what it seems.Neither is Sienna.She's beautiful but deadly. I can see it in her eyes.She might not be a hardened criminal like me,But there's something beneath the surface she isn't telling me.And I've seen under those clothes, it's not a silly little tattoo.No, we both have real demons.Mine? Mr. Money, the bastard who keeps trying to hurt my brothers, the High Rollers MC.But hers? No idea.I guess I'll have to get my new wife to tell me, that is, if she can even remember my name.F*cking Vegas. Ace is the first book in the High Rollers MC Series.
Checkmate: This is Dangerous (Logan & Kayla, #1) (Checkmate Duet Series Book 5)
$

3.99
Introducing book 1 in the Logan & Kayla saga of the Checkmate series from a duo of romance authors who teamed up under the USA Today Bestselling pseudonym, Kennedy Fox! This second-chance romance will have you gasping and cheering this two on from the first to the last page! Are you ready to play the final game?***Logan Knight is a real life knight in shining armor. 
A detective godsend in a sleek black suit has me thinking less than secretive thoughts. Brooding and mysterious, he's the kind of guy every girl instantly notices. Between his seductive smirk and charming good looks, it's no wonder I can't help the way he makes me feel whenever I'm near him. 
Too bad he's unavailable—or so he says.He thinks I'm a do-gooder who shouldn't get involved with a guy like him. His past is messy and relationships just add to that. He insists the...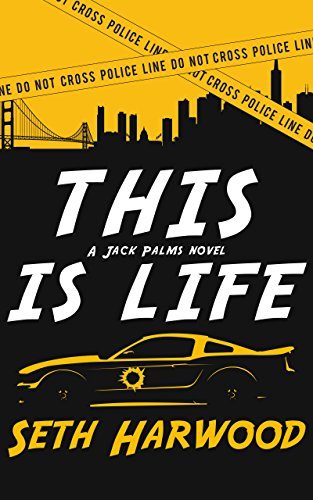 This Is Life: A Gripping Crime Suspense Thriller (Jack Palms Crime Book 2)
$

3.99
In San Francisco's seedy red-light district, young girls are being shipped in as merchandise from the Balkans and turning up dead--victims of a deadly sniper leaving fist-sized holes.With corruption inside the vice squad, Sgt. Mills Hopkins turns to Jack Palms to investigate. But when Jack discovers a nefarious sex trade operation serving the city's elite, he finds himself on the city's most-wanted list. With a deadly gangster holding the whole city hostage, Jack must become the action hero he played in the movies or find himself squarely on the wrong side of the law.˃˃˃ This Is Life is the second book in Seth Harwood's thrilling Jack Palms Crime series. If you're ready to strap in, get hooked, and enjoy a wild, fast-paced ride, then this is the book for you!Seth Harwood is my favorite new American writer. I recommend this book, all his books, to you. You'll thank me. Just...