Featured Kindle Book Deals
A Hope More Powerful Than the Sea
$

16.99
A Hope More Powerful Than the Sea chronicles the life of Doaa, a Syrian girl whose life was upended in 2011 by the onset of her country's brutal civil war. Doaa and her fiance, Bassem, decide to flee to Europe to seek safety and an education, but four days after setting sail on a smuggler's dilapidated fishing vessel along with five hundred other refugees, their boat is struck and begins to sink. This is the moment when Doaa's struggle for survival really begins.
Living With It
$

9.99
Panic attacks - approximately 5% of the population will experience them at some time or another. The dread of having an attack - they seemingly come out of nowhere - transforms the ordinary world of everyday life into a nightmare of anxiety and suffering. Bestselling author Bev Aisbett, a survivor of Panic Syndrome herself, has three basic messages: You can beat this You are not alone You will recover
How to Survive a Horror Movie
$

14.99
Written by best-selling author, screenwriter, and producer Seth Grahame-Smith (Stephen King's It), with an introduction by horror icon Wes Craven (A Nightmare on Elm Street), this is a hilarious must-read for any horror movie fan...and it just might save your life.
Registered Trademark
$

0.99
Select. Secure. Sustain.™️ Follow these easy steps to safeguard your online brands in Amazon Brand Registry, Social Media, domain registrations and more.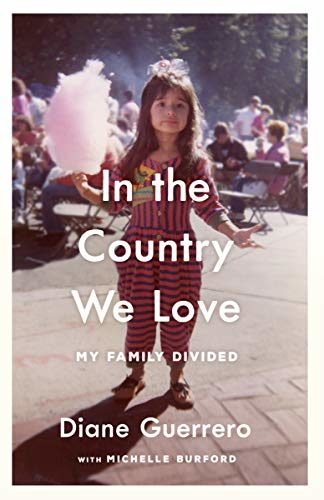 In the Country We Love
$

16.99
The star of Orange is the New Black and Jane the Virgin presents her personal story of the real plight of undocumented immigrants in this country
Where the Light Enters
$

27.00
An intimate look at the love that built the Biden family and the delicate balancing act of the woman at its center
The Happiness Curve
$

16.99
Full of insights and data and featuring many ways to endure the slump and avoid its perils and traps, The Happiness Curve doesn't just show listeners the dark forest of midlife; it helps them find a path through the trees. It also shows how we can - and why we must - do more to help each other through the woods.
Taking Back Your Holidays
$

19.99
Maybe you love Christmas, or maybe you want to love Christmas, but you feel like the time between the beginning of Fall and the start of the New Year flies by so fast that you can't stop to enjoy a moment of it. Did you get a chance to sing Christmas songs together? To cook your grandmother's secret recipes in your own kitchen? To make a snow angel? To sing "Happy Holidays" to your neighbors? This year is your chance to take back your holidays.
Mayflower
$

15.95
From the perilous ocean crossing to the shared bounty of the first Thanksgiving, the Pilgrim settlement of New England has become enshrined as our most sacred national myth. Yet, as bestselling author Nathaniel Philbrick reveals in his spellbinding new book, the true story of the Pilgrims is much more than the well-known tale of piety and sacrifice; it is a fifty-five-year epic that is at once tragic, heroic, exhilarating, and profound.
I Must Say
$

15.99
In this engagingly witty, wise, and heartfelt memoir, Martin Short tells the tale of how a showbiz- obsessed kid from Canada transformed himself into one of Hollywood's favorite funnymen, known to his famous peers as the "comedian's comedian."