Featured Kindle Book Deals
The Suspects
$

10.99
When you're bound together by secrets and lies who do you trust? Shallow Grave meets The Secret History in this quirky psychological thriller.
Hellboy Volume 1: Seed of Destruction
$

17.99
Dark Horse presents new editions of the entire Hellboy line with new covers, beginning with Seed of Destruction, the basis of director Guillermo del Toro's blockbuster films.
Adrift
$

13.99
For artist Dan Bellamy and his new bride Elaine, a trip on the world's biggest, newest cruise ship represents more than just the honeymoon of a lifetime: it is also a celebration of the progress Dan has made toward beating the agoraphobia that has plagued him since he suffered a horrific knife attack two years earlier.
The Royal Wedding
$

14.99
Don't miss the irresistibly funny second installment of The Crown Jewels Romantic Comedy Series for fans of both Bridget Jones and The Princess Diaries…
Damnation Code
$

8.99
Apocalyptic cults. Cursed relics. Paranormal terrorists. Only one man stands against the forces of darkness. After his fiancée is slain by a murderous cult, a professional soldier dedicates himself to a new mission–hunting down twisted occultists around the globe.
Pineapple Disco
$

3.99
Humor, thrills and mystery abound in the sixth Pineapple Port Mystery. Charlotte, the 55+ community's young female sleuth is thrust into a thrilling struggle to survive when her friend Jackie's underground "mature" disco is infiltrated by violent criminals intent on claiming the club as their own.
A Woman of No Importance
$

18.00
A never-before-told story of Virginia Hall, the American spy who changed the course of World War II, from the author of Clementine.
Katherine of Aragon, The True Queen
$

18.00
Bestselling author and acclaimed historian Alison Weir takes on what no fiction writer has done before: creating a dramatic six-book series in which each novel covers one of King Henry VIII's wives. In this captivating opening volume, Weir brings to life the tumultuous tale of Katherine of Aragon, Henry's first, devoted, and "true" queen.
When We Left Cuba
$

16.00
In 1960s Florida, a young Cuban exile will risk her life—and heart—to take back her country in this exhilarating New York Times bestselling historical novel from the author of Next Year in Havana, a Reese Witherspoon Book Club pick.
Heart Spring Mountain
$

16.99
In this evocative first novel, a young woman returns to her rural Vermont hometown in the wake of a devastating storm to search for her missing mother and unravel a powerful family secret.
Bad Blood
$

16.95
The full inside story of the breathtaking rise and shocking collapse of Theranos, the one-time multibillion-dollar biotech startup founded by Elizabeth Holmes—now the subject of the HBO documentary The Inventor—by the prize-winning journalist who first broke the story and pursued it to the end.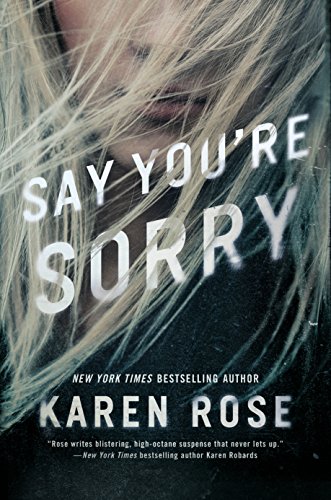 Say You're Sorry
$

7.99
There is a serial killer on the loose, preying on vulnerable women in Sacramento. When one of his attempted victims escapes, she manages to grab a piece of crucial evidence—tied to a cold case that Special Agent Gideon Reynolds has been tracking for seventeen years.  Looks like this killer has met his match, in this pulse-pounding series starter from New York Times bestselling author Karen Rose. USA Today said, "To call this book a page turner is an understatement."
Blood Brothers: Dragon Wars
$

11.99
Brothers with a nose for trouble collide with dragons in the sky. Born into servitude, two special youths, an elf thief and a human warrior, form an unbreakable bond. Reluctant to serve the iron hand the feeds them, the bold pair hatch a plan to escape. Pitted against bitter rivals, they must overcome all odds and begin a journey destined liberate the world from darkness.
Cute But Crazy: Wacky, Wonderful Women
$

16.99
Undeterred by misadventures & challenges, these strong-willed ladies take life & love by the ears, embracing the men they have chosen through good times & bad. Furious ex-wives - ghosts & angels with their own agendas - the challenges of PTSD & imaginary friends - even Cupid, chickens & a bumper crop of marijuana won't get in the way of true love.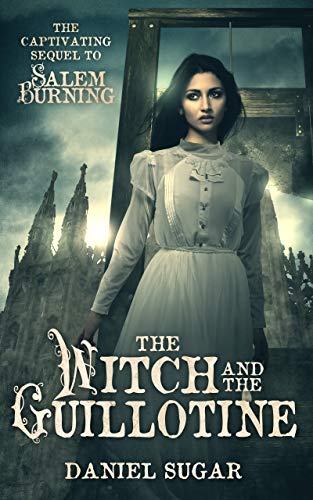 The Witch And The Guillotine
$

12.99
After narrowly escaping the horrors of the Salem witch trials, Lilly Parris comes of age in 18th Century France, where she is pampered by Louis XV1 and pursued by one of history's greatest fiends, Maximilien Robespierre, the monster who sent thousands of innocent men, women and children to the guillotine.