Featured Kindle Book Deals
And the Band Played On
$

22.99
An international bestseller, a nominee for the National Book Critics Circle Award, and made into a critically acclaimed movie, Shilts' expose revealed why AIDS was allowed to spread unchecked during the early 80's while the most trusted institutions ignored or denied the threat. One of the few true modern classics, it changed and framed how AIDS was discussed in the following years. Now republished in a special 20th Anniversary edition, And the Band Played On remains one of the essential books of our time.
Escape from Sobibor
$

17.99
In this edition of Escape from Sobibor, fully updated in 2012, Richard Rashke tells their stories, based on his interviews with eighteen of the survivors. It vividly describes the biggest prisoner escape of World War II. A story of unimaginable cruelty. A story of courage and a fierce desire to live and to tell the world what truly went on behind those barbed wire fences.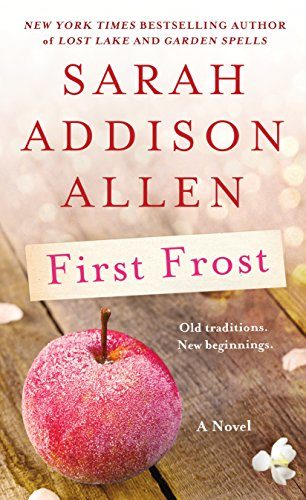 First Frost
$

8.99
It's October in Bascom, North Carolina, and autumn will not go quietly. As temperatures drop and leaves begin to turn, the Waverley women are made restless by the whims of their mischievous apple tree...and the magic that swirls around it. But this year, first frost has much more in store.
Life After
$

14.99
It could have been me. Snow whirls around an elevated train platform in Chicago. A distracted woman boards the train, takes her seat, and moments later a fiery explosion rips through the frigid air, tearing the car apart in a horrific attack on the city's transit system. One life is spared. Twenty-two are lost.
TBH, This Is So Awkward
$

12.99
Told entirely in text messages, this addictive new series from the acclaimed author of My Life in Pink & Green is perfect for fans of Lauren Myracle and Wendy Mass.
Deceptively Delicious
$

19.99
It has become common knowledge that childhood obesity rates are increasing every year. But the rates continue to rise. And between busy work schedules and the inconvenient truth that kids simply refuse to eat vegetables and other healthy foods, how can average parents ensure their kids are getting the proper nutrition and avoiding bad eating habits?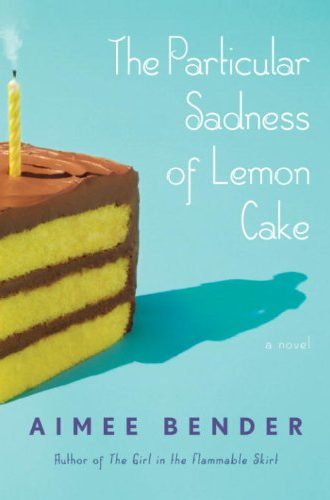 A Brave Man Seven Storeys Tall
$

15.99
A beautiful and compulsively readable literary debut that introduces Owen Burr—an Olympian whose dreams of greatness are dashed and then transformed by an epic journey—and his father, Professor Joseph Burr, who must travel the world to find his son.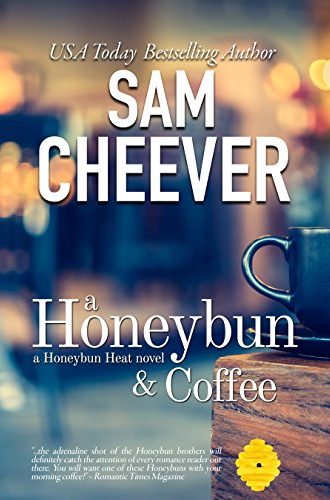 A Honeybun and Coffee
$

3.99
She heard two men talking about killing some poor guy named Alastair. She only wanted to warn him--to save his life--but she soon found herself embroiled in his mess. He might be drop dead gorgeous. She might be forming a real attachment to his dog. But is any man worth this? Running for her life with a truly delicious hero, the help of his seven equally yummy brothers and one adorable dachshund named Jaws? Okay, maybe he is worth it.
The Tetradome Run
$

4.99
The Tetradome Run puts convicted felons in a race with genetically engineered monstrous creations. Murderers, rapists, terrorists, and thieves--they all will take their place at the starting line, and the most notorious among them is Jenna Duvall, the college student who shot a Senator. Allegedly. Jenna swears she's innocent, and as she runs for her life in the Tetradome, a journalist uncovers a shocking counter-narrative that suggests there is more to Jenna's story than anyone knows.
Cybertraps for Expecting Moms & Dads
$

4.99
Pregnancy -- it's a magical time for you and your family. And no one could be happier for you than the companies eager to collect mountains of personal data about you and your dear little bundle of data. In "Cybertraps for Expecting Moms & Dads," technology and privacy expert Frederick Lane offers an entertaining but sobering look at reproduction in the digital era.
Melissa's Quest
$

0.99
Lost and bewildered after being unceremoniously dumped by her boyfriend, seventeen-year-old Melissa wants nothing more than to curl up with her pain. Instead, she's summoned with other classmates to the school roof and caught up in a storm of evil and magic, finding herself alone and afraid in a frozen tundra. She is the first to cross through the portal and the only way out is to master her magic and cross back through the portal before it's too late and she's stuck in this place ... forever.
Blue Baby
$

4.99
FBI agent and profiler Brandon Fisher and the team are called to Grand Forks, North Dakota when a murder follows the same MO as that of a killer one year prior. This killer seems to be targeting wishful brides-to-be, and what the team uncovers will have you looking at the quest for happiness a little differently. They say happiness can be elusive, but in this case, it's deadly.