Featured Kindle Book Deals
The Chocolate Touch
In this zany twist on the legend of King Midas and his golden touch, a boy acquires a magical gift that turns everything his lips touch into chocolate! This middle grade novel is an excellent choice for tween readers in grades 5 to 6, especially during homeschooling. It's a fun way to keep your child entertained and engaged while not in the classroom.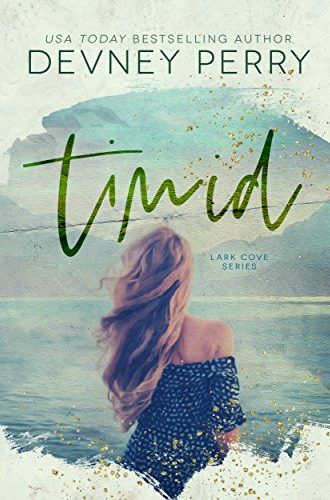 Timid
$

16.99
Willa Doon has always been shy. Her quiet demeanor was something she's always embraced. That is, until Jackson Page moves to town. The one man she desperately wants to take notice struggles to remember her name. Year after year, Willa stands by, watching as the bartender slash playboy drowns his demons in beer and sex. Then one night, he shows up at her door, suddenly aware that the girl he's seen around Lark Cove is now a beautiful woman.
My Dark Vanessa
$

16.99
Exploring the psychological dynamics of the relationship between a precocious yet naïve teenage girl and her magnetic and manipulative teacher, a brilliant, all-consuming read that marks the explosive debut of an extraordinary new writer.
The Heirloom Garden
$

16.99
In her inimitable style, Viola Shipman explores the unlikely relationship between two very different women brought together by the pain of war, but bonded by hope, purpose…and flowers.
The Lost Vintage
$

16.99
Sweetbitter meets The Nightingale in this page-turner about a woman who returns to her family's ancestral vineyard in Burgundy to study for her Master of Wine test, and uncovers a lost diary, a forgotten relative, and a secret her family has been keeping since World War II.
The Hero
$

12.99
In his first work of nonfiction, the creator of the multimillion-selling Jack Reacher series explores the endurance of heroes from Achilles to Bond, showing us how this age-old myth is a fundamental part of what makes us human. He demonstrates how hero stories continue to shape our world – arguing that we need them now more than ever.
Ghost Heart
$

13.99
A mother willing to risk everything for her child. A surgeon desperate to cover his crimes. Ripped from today's headlines comes an unforgettable, chilling medical thriller.
The Finch Trilogy
$

8.95
One billion dollars. An ex-cop with nothing to lose. A reporter working a single lead. They stand together or die alone.
The Poet X
$

12.99
Fans of Jacqueline Woodson, Meg Medina, and Jason Reynolds will fall hard for this astonishing New York Times-bestselling novel-in-verse by an award-winning slam poet, about an Afro-Latina heroine who tells her story with blazing words and powerful truth.
A Willing Murder
$

7.99
New York Times bestselling romance author Jude Deveraux makes her debut in the world of mystery with a story of old secrets, deadly grudges and an improbable group of friends who are determined to uncover the truth regardless of the consequences…
The Anatomist's Wife
$

16.00
Scotland, 1830. Following the death of her husband, Lady Darby has taken refuge at her sister's estate, finding solace in her passion for painting. But when her hosts throw a house party for the cream of London society, Kiera is unable to hide from the ire of those who believe her to be as unnatural as her husband, an anatomist who used her artistic talents to suit his own macabre purposes.
A Surgeon's Knot
$

17.95
Jackson Cooper. MD will never forget that first day, its stunning conclusion forever etched in his mind. His year as a surgical intern is a story of medical suspense, tragedy, and occasional terror, as a young physician deals with the world of surgery.
Chasing the Prophet
As the fear of nuclear attack becomes more real than ever, the key to saving everyone's lives lies in the courageous relationship between a shy teenager and his loyal dog. But will it be enough to rescue the entire human race?
Runaway Romance
$

11.99
Ann Stanway is a reality TV star on the run. Will trading LA for Amish country be her downfall or salvation? And how long can she hide her identity? (Now an UP TV movie.) From award-winning, best-selling author Miralee Ferrell with 26 books in print. Three of her books have been optioned as movies with two airing on TV in 2020.