Featured Kindle Book Deals
The Kindly Ones
$

16.99
A literary prize-winner that has been an explosive bestseller all over the world, Jonathan Littell's The Kindly Ones has been called "a brilliant Holocaust novel… a world-class masterpiece of astonishing brutality, originality, and force," and "relentlessly fascinating, ambitious beyond scope," by Michael Korda (Ike, With Wings Like Eagles). Destined to join the pantheon of classic epics of war such as Tolstoy's War and Peace and Vasily Grossman's Life and Fate, The Kindly Ones offers a profound and gripping experience of the horrors of World War II and the Holocaust.
Chasing Fireflies
$

14.99
"Never settle for less than the truth," she told him. But when you don't even know your real name, the truth gets a little complicated. It can nestle so close to home it's hard to see. It can even flourish inside a lie. And as Chase Walker discovered, learning the truth about who you are can be as elusive—and as magical—as chasing fireflies on a summer night.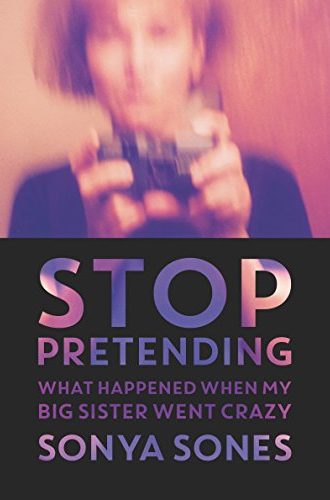 Stop Pretending
$

9.99
When her beloved older sister is hospitalized after a sudden mental breakdown, Cookie is left behind to cope with a family torn apart by grief, friends who shun her, and her fear that she, too, might one day lose her mind.  Based on award-winning author Sonya Sones's own true story, this novel explores the chilling landscape of mental illness, revealing glimmers of beauty and of hope along the way. 
Still Waters
$

4.99
On a hot July morning on Sweden's idyllic vacation island of Sandhamn, a man takes his dog for a walk and makes a gruesome discovery: a body, tangled in fishing net, has washed ashore. Police detective Thomas Andreasson is the first to arrive on the scene. Before long, he has identified the deceased as Krister Berggren, a bachelor from the mainland who has been missing for months. All signs point to an accident - until another brutalized corpse is found at the local bed-and-breakfast. But this time it is Berggren's cousin, whom Thomas interviewed in Stockholm just days before. As the island's residents reel from the news, Thomas turns to his childhood friend, local lawyer Nora Linde. Together, they attempt to unravel the riddles left behind by these two mysterious outsiders - while trying to make sense of the difficult twists their own lives have taken since the shared summer...
Death of a Scavenger
$

0.99
More than a few people in Juniper Grove want Maureen Nicholson dead, so when her body turns up during the town's annual October scavenger hunt, there's no shortage of suspects or motives. But when suspicion for the murder falls on Rachel Stowe's friend Holly, baker extraordinaire, Rachel must get to the bottom of the mystery. Convinced there's no romance in her future with the town's police chief, Rachel dives headlong into the case, ignoring his disapproval and risking her own safety. But will she uncover the truth before the killer claims another victim?
Whispers in the Dark
$

5.99
After helping the police track a serial killer brutalizing her sleepy Louisiana town, Darby Shepard made headlines that put her life on the line. Now, the only man she can trust to keep her safe is the enigmatic, inexplicably familiar Aidan Tanner who seems to know Darby as well as she knows herself. She knows this man--like a whisper in the dark that she can't quite grasp. As the danger escalates around them, the dark secrets from that past fight to resurface.
The Daughters of Ireland
$

15.99
Ireland. 1925. The war is over. But life will never be the same... In the green hills of West Cork, Ireland, Castle Deverill has burned to the ground. But young Celia Deverill is determined to see her ruined ancestral home restored to its former glory — to the years when Celia ran through its vast halls with her cousin Kitty and their childhood friend Bridie Doyle. Kitty herself is raising a young family, but she longs for Jack O'Leary — the long-ago sweetheart she cannot have. And soon Kitty must make a heartbreaking decision, one that could destroy everything she holds dear. Bridie, once a cook's daughter in Castle Deverill, is now a well-heeled New York City socialite. Yet her celebrity can't erase a past act that haunts her still. Nor can it keep her from seeking revenge upon the woman who wronged her all those years ago.
Double Trouble
$

3.99
Work is slow for Private Investigator, Dev Haskell so he agrees to make collection calls to octogenarians past due on their coffin payments. He barely lasts the morning before he quits. On his way out the door Dev recommends "reformed" criminal Tommy Flaherty for the job. Since no good deed goes unpunished, that turns out to be a very big mistake and Dev finds himself taken for the ultimate ride.
The Woman at Number 24
$

9.99
When your marriage falls apart, the last place you'd want your husband to move to is downstairs. Unfortunately for Sarah, up in the eaves at number 24, her ex-husband now lives one floor beneath her with his new wife. Their happiness floats up through the floorboards, taunting her. Meet Sarah, and the residents of number 24 in the warm, witty and wonderful novel from bestselling author Juliet Ashton.
Curse the Day
$

0.99
The only magic Emma Hart believes in is caffeine and the power of the dryer to lose one sock per load. A public interest lawyer buried under a mound of student debt, Emma's whole life has been one turn of bad luck after another. Her streak seems to continue when she gets lost on the way to see a client in the remote Pocono Mountains. A chance encounter with a suicidal angel lands her in Spellbound, a town where supernaturals have been cursed to remain for centuries--probably not the best time for Emma to discover that she's actually a witch. Between the recent murder of the town's public defender, a goblin accused of theft, remedial witch classes, and the attention of one smoking hot vampire, Emma struggles to navigate this unfamiliar terrain without losing her mind...or her life.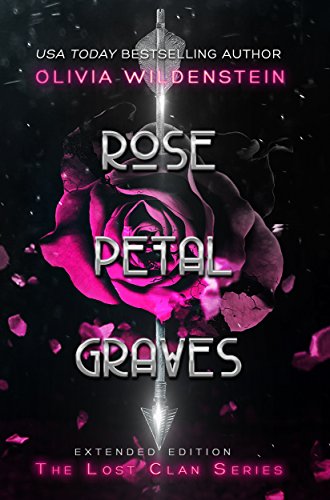 Rose Petal Graves
$

3.99
Founded two centuries ago by a powerful tribe of Gottwa Indians, Rowan was a quiet town, so quiet that I fled after graduation. Staying away was the plan, but Mom died suddenly. Dad said she suffered a stroke after she dug up one of the ancient graves in our backyard, which happens to be the town cemetery. Creepy, I know. Creepier still, there was no corpse inside the old coffin, only fresh rose petals. As we made preparations for Mom's burial, new people began arriving in Rowan, unnervingly handsome and odd people. I begged them to leave, but they stayed, because their enemies—my ancestors—were beginning to awaken.
After We Break
$

5.99
She was the girl. The only girl. The only girl I ever wanted. The only girl I ever loved. The only girl I could ever love. And I killed it. Destroyed it. Threw her love away. I've kept the memory of her locked in the deepest corner of my heart...hating myself for what I did to us. Now she's walked back into my life. I'm covered in tats. She's covered in Polo. My eyes are angry. Her eyes are sad. I still long for her, but I have no idea if she feels the same. I guess it's time to find out.
Be Careful What You Joust For
$

15.99
The fiercest knights in the realm are coming together to compete in the Joust for Arwin's Lance, a tournament that will divide even the closest alliances. The winner alone will have the power to start or prevent a war from unfolding across the peaceful lands of Pentavia. But when a secret deeper than the late king's grave is unearthed right before the joust, the fate of Pentavia hangs in the balance and war becomes imminent. One wrong move and everything could fall to pieces.
The Shepherd's Calculus
$

3.99
As the election draws closer and the stakes get higher, each choice becomes a calculation... When journalist Peter Merrick is asked to write a eulogy for his mentor, Jesuit priest James Ingram, his biggest concern is doing right by the man. But when his routine research reveals disturbing ties to cases of abuse and clues to a shadowy deal that trades justice for power, everything he believed about his friend is called into question.