Featured Kindle Book Deals
We the Animals
$

13.99
In this groundbreaking debut, Justin Torres plunges us into the chaotic heart of one family, the intense bonds of three brothers, and the mythic effects of this fierce love on the people we must become.
Winter's Tale
$

8.99
One night, Peter Lake-orphan, master-mechanic, and master second-story man-attempts to rob a fortress-like mansion on the Upper West Side. Though he thinks the house is empty, the daughter of the house is home. Thus begins the affair between the middle-aged Irish burglar and Beverly Penn, a young girl who is dying. Because of a love that at first he cannot fully understand, Peter, a simple and uneducated man, will be driven "to stop time and bring back the dead." His great struggle, in a city ever alight with its own energy and beset by winter, is a truly beautiful and extraordinary story.
The Amazing Adventures of Kavalier & Clay
$

18.00
A young escape artist and budding magician named Joe Kavalier arrives on the doorstep of his cousin, Sammy Clay. While the long shadow of Hitler falls across Europe, America is happily in thrall to the Golden Age of comic books, and in a distant corner of Brooklyn, Sammy is looking for a way to cash in on the craze. He finds the ideal partner in the aloof, artistically gifted Joe, and together they embark on an adventure that takes them deep into the heart of Manhattan, and the heart of old-fashioned American ambition.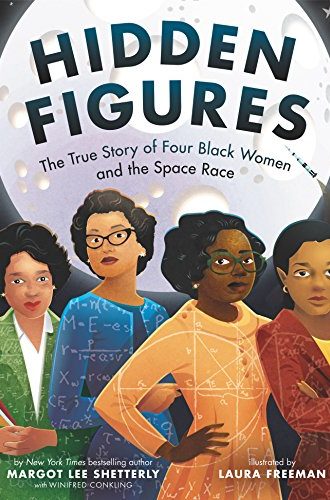 Hidden Figures
$

17.99
Based on the New York Times bestselling book and the Academy Award–nominated movie, author Margot Lee Shetterly and Coretta Scott King Illustrator Honor Award winner Laura Freeman bring the incredibly inspiring true story of four black women who helped NASA launch men into space to picture book readers!
The Spender's Guide to Debt-Free Living
$

16.99
Filled with do-it-yourself ideas, insight from experts, and tons of motivational tips and real-life practical advice, The Spender's Guide to Debt-Free Living proves that you don't have to win the lottery or get a new job to change your life.
Guilty Pleasures
$

7.99
Anita Blake is small, dark, and dangerous. Her turf is the city of St. Louis. Her job: re-animating the dead and killing the undead who take things too far. But when the city's most powerful vampire asks her to solve a series of vicious slayings, Anita must confront her greatest fear—her undeniable attraction to master vampire Jean-Claude, one of the creatures she is sworn to destroy...
Trigger Warning
$

16.99
Multiple award winning, #1 New York Times bestselling author Neil Gaiman returns to dazzle, captivate, haunt, and entertain with this third collection of short fiction following Smoke and Mirrors and Fragile Things—which includes a never-before published American Gods story, "Black Dog," written exclusively for this volume.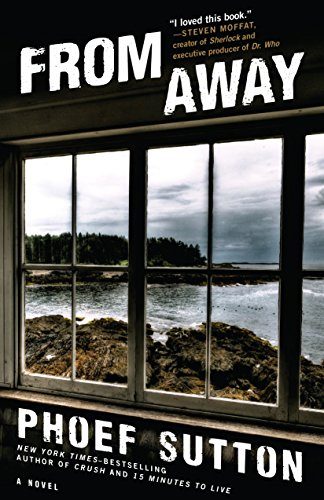 From Away
$

16.00
Sammy Kehoe, his sister, Charlotte, and her four-year-old daughter, Maggie, are all each other have left since the car accident that killed the rest of their family. When they visit their beloved old family home on remote Fox Island, Maine, Sammy and Charlotte each have relationship sparks with island locals. But the budding idyll is shattered when Sammy and Maggie's unexplained abilities to "see things" are put to the test when dangerous ghosts from the past resurface.
Among the Poppies
$

3.99
The ideal lady wears lace, speaks quietly, and never—under any circumstances—fixes an automobile. But Gwyn Ruthers has never cared two snaps about being the ideal lady. With the war to end all wars exploding across the English Channel, she leaves behind her restrictive life as a chauffer's daughter to serve in an all-female ambulance unit in France. She's not about to let her social status or gender prevent her from serving her country. Not even a handsome captain can distract her from her mission. Most of the time.
Lethal Velocity
$

9.99
It's like nothing anyone has ever seen before. Utopia is the brand-new frontier of theme parks, a fantastic collection of Worlds each so authentic it takes the average visitor's breath away. Teeming with cutting-edge holographic and robotic technology, it has captured the nation's imagination. But it has also attracted a group of ruthless criminals. After infiltrating the park and its computer systems, their leader—calling himself John Doe—sets the parameters: If their shocking demands are met, none of the visitors to the park that day will be harmed; if not, then all hell will rain down.
50 Ways to Ruin a Rake
$

9.99
Mellie Smithson is trapped in the country with no suitors and no prospects on the horizon except, perhaps, the exasperating - although admittedly handsome - guest of her father. Unwilling to settle, Mellie will do anything to escape to London. Trevor Anaedsley's grandfather has cut off his funds until he gets engaged. Beset by creditors, Trevor escapes to the country - ostensibly to visit his old tutor, Mr. Smithson - where he meets Smithson's lovely daughter, Mellie. The obvious solution is suddenly before him. But will this fake engagement go as Trevor and Mellie plan? Or will they find that even the best laid plans often go awry?
Pineapple Pack: Books 1-3
$

6.99
The first three Pineapple Port Mysteries - Murder, romance & laughs strike a Florida retirement community full of characters you'll never forget! The twist: The resident ace detective is only twenty-six.
Mail Order Bride and Her Mountain Man
$

16.99
Alice was born Indian but raised white. To get answers, she must become a mail order bride. Ed lost his arm in a mining accident. He needs help but can't admit it. His town wants her gone. Can Ed and Alice accept each other before someone gets hurt?
Learn to Play Guitar
$

13.99
Learn to Play Guitar is comprehensive and clear with over 180 photographic examples, illustrations and purpose made diagrams. This guitar book includes 42 downloadable mp3 tracks of full band demo and backing track with the guitar removed for you to play over. Learn to Play Guitar bridges the gaps, explaining guitar techniques that can be taken for granted by more experienced guitar players.