Featured Kindle Book Deals
Cowboy Come Home
$

7.99
Welcome to Big Verde, Texas, where a love-'em-and-leave-'em cowboy faces his greatest challenge yet---the woman he left behind. Perfect for fans of New York Times bestselling authors Lori...
The Lords of Salem
$

15.99
From the singular mind of horror maestro Rob Zombie comes a chilling plunge into a nightmare world where evil runs in the blood...
Hard Target
$

11.99
When a high-ranking US senator asks Cobra to protect his daughter, a midwife volunteering in Afghanistan, Derek's gut tells him to turn the senator down. The...
Alaskan Dawn
$

4.99
First in the PACIFIC HORIZONS series. In these connected romantic novels, characters facing tragedy, heartbreak, and painful family secrets are drawn to the wild beauty of the natural world. Breaching whales and howling wolves refresh their spirits, but only human love can heal their souls..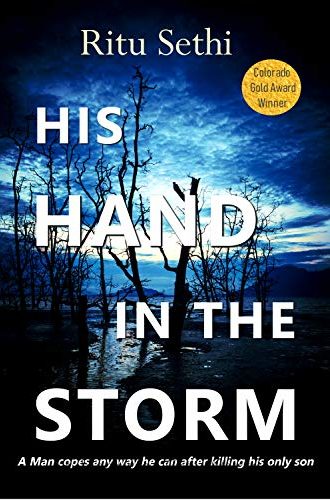 His Hand In the Storm
$

3.99
A man copes any way he can after killing his only son. His team believes he's calm and Zen. His boss finds him obsessive. Suspects think him gorgeous but dangerous. They're all right. Chief Inspector Gray James is sculpting the remembered likeness of his small son when he receives the call - a faceless corpse is found hanging by the choppy river, swirls of snow and sand rolling like tumbleweeds.
Hidden Blade
$

0.99
Kicked out of the underworld and cursed to walk this earth for all eternity, Ace Dante finds solace in helping others avoid the wrath of the gods. But when warrior-bitch, Queen of Cats, and Ace's ex-wife, Bastet, hires him to stop whoever is slaughtering her blessed women, Ace is caught between two of the most powerful deities to have ever existed: Isis and Osiris. The once-revered gods aren't dead. They're back. And Ace is in their way.
The Seduction of Lord Stone
$

0.99
Caroline, Lady Beaumont, arrives in London seeking excitement after ten dreary years of marriage and an even drearier year of mourning. That means conquering society, dancing like there's no tomorrow, and taking a lover to provide passion without promises. Promises, in this dashing widow's dictionary, equal prison. So what is an adventurous lady to do when she loses her heart to a notorious rake who, for the first time in his life, wants forever?
Night
$

9.95
Night is Elie Wiesel's masterpiece, a candid, horrific, and deeply poignant autobiographical account of his survival as a teenager in the Nazi death camps. This new translation by Marion Wiesel, Elie's wife and frequent translator, presents this seminal memoir in the language and spirit truest to the author's original intent. And in a substantive new preface, Elie reflects on the enduring importance of Night and his lifelong, passionate dedication to ensuring that the world never forgets man's capacity for inhumanity to man.
Don't Panic
$

14.95
In Don't Panic, Neil Gaiman celebrates everything Hitchhiker: the original radio play, the books, comics, video and computer games, films, television series, record albums, stage musicals, one-man shows, the Great One himself, and towels. And as Douglas Adams himself attested: "It's all absolutely devastatingly true—except the bits that are lies."
The Hidden Life of Trees
$

16.99
How do trees live? Do they feel pain or have awareness of their surroundings? Research is now suggesting trees are capable of much more than we have ever known. In The Hidden Life of Trees, Peter Wohlleben shares his deep love of woods and forests and explains the amazing processes of life, death and regeneration he has observed in the woodland and the amazing scientific processes behind the wonders, of which we are blissfully unaware.
Seaside Dreams
$

3.99
SEASIDE SUMMERS features a group of fun, sexy, and emotional friends who gather each summer at their Cape Cod cottages. They're funny, flawed, and will have you begging to enter their circle of friends.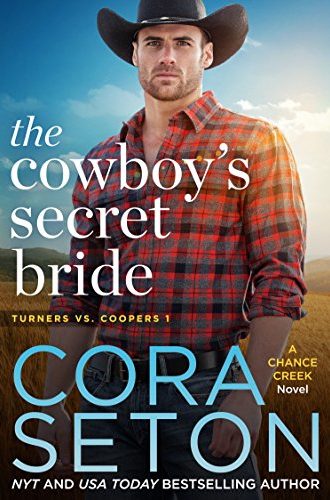 The Cowboy's Secret Bride
$

3.99
Millionaire Carl Whitfield has set his sights on small-town chef Camila Torres, but she won't have him until he can prove he means to settle in Chance Creek for good. He's spent the last three years searching for the perfect ranch. She's spent the last three years keeping him at arms' length. Now Carl will do anything to secure a spread—including siding with the Coopers in their ages-old feud with the Turners, a move that could make his dreams come true—or destroy them for good.
The Witch Who Cried Wolf
$

2.99
Mia Brooks is a reluctant witch, with powers that she tries to hold in check. But when her magic gets mixed up, supernatural forces are unleashed and suddenly she's being pursued by werewolves--that she didn't even realize existed...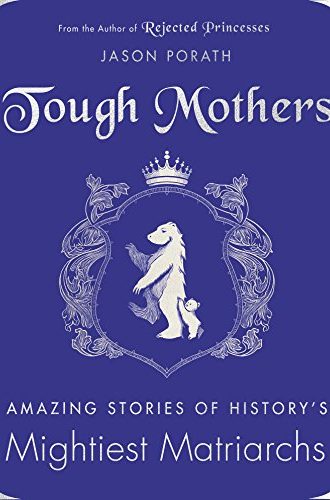 Tough Mothers
$

24.99
The author of Rejected Princesses returns with an inspiring, fully illustrated guide that brings together the fiercest mothers in history—real life matriarchs who gave everything to protect all they loved.
The Autobiography of Benjamin Franklin
$

35.00
Read about the fascinating life of Benjamin Franklin, prolific philosopher, inventor, and Founding Father of the United States, in this beautifully illustrated version of his autobiography.
Blades Of Magic
$

2.99
Game of Thrones meets Wonder Woman in this fantasy for fans of Sarah J. Maas! As an unstoppable war breaks out, Sara Fairchild enlists in the emperor's army. But secrets on both sides of the battle - and an unexpected romance - will make her question everything…
Retribution
$

4.99
The murders of two prominent attorneys have the homicide division of the Chicago Police Department scrambling for answers, but without clues, a motive, or a suspect, not even the FBI can track down the killer. At their wits' end, the police call the Washburn County Sheriff's Office with hopes of bringing psychic detective Kate Pierce in on the case. Using clues from her dreams and dogged determination, Kate steps into the killer's world and realizes he may be much closer than any of them think.
Sell It Like Serhant
$

16.99
A lively and practical guide to sell anything and up your business game from one of the top realtors in the world and costar of Bravo's Million Dollar Listing: New York and Sell It Like Serhant.