Featured Kindle Book Deals
The Women in the Castle
$

16.99
Set at the end of World War II, in a crumbling Bavarian castle that once played host to all of German high society, a powerful and...
Grind
$

16.95
In Grind, Michael J. McFall, co-CEO of BIGGBY COFFEE, identifies the common sense strategies needed to turn your start-up idea into a positive-cash flow business. Dispensing with the notion that business owners require a formal education, he outlines fundamental areas of importance, keying in on hustle, self-evaluation, and commitment.
Filthy Rich
$

9.99
You've read the Jeffrey Epstein headlines, now get the full story. The world's bestselling author, James Patterson, has written the definitive book on the billionaire pedophile at the center of the newly unsealed federal sex crimes case.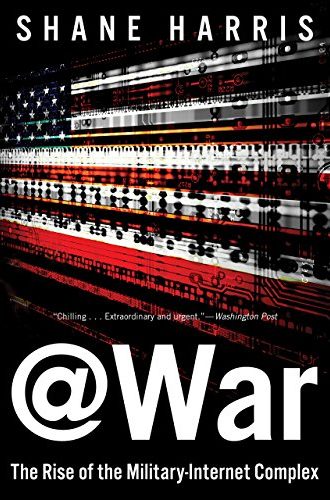 @War
$

15.95
The wars of the future are already being fought today. The United States military currently views cyberspace as the "fifth domain" of warfare (alongside land, air, sea, and space), and the Department of Defense, the National Security Agency, and the CIA all field teams of hackers who can, and do, launch computer virus strikes against enemy targets. As recent revelations have shown, government agencies are joining with tech giants like Google and Facebook to collect vast amounts of information, and the military has also formed a new alliance with tech and finance companies to patrol cyberspace. Shane Harris offers a deeper glimpse into this partnership than we have ever seen before.
Living with the Monks
$

16.99
Equal parts memoir and road map to living a less stressful and more vibrant life, bestselling author Jesse Itzler offers an illuminating, entertaining, and unexpected trip for anyone looking to feel calmer and more controlled in our crazy, hectic world.
Secret Lives of the First Ladies
$

16.95
This newly updated collection of biographies showcases all the secrets, scandals, and trivia from America's first ladies.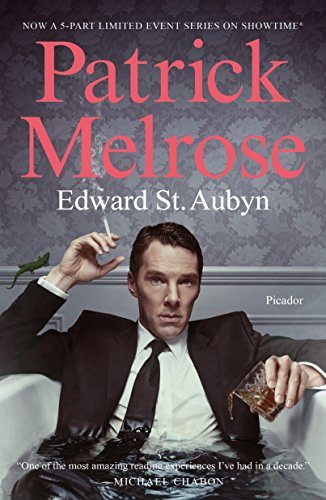 Patrick Melrose
$

16.99
By turns harrowing and hilarious, this ambitious novel cycle dissects the English upper class. Edward St. Aubyn offers his reader the often darkly funny and self-loathing world of privilege as we follow Patrick Melrose's story of abuse, addiction, and recovery from the age of five into early middle age.
The Gratitude Diaries
$

16.00
In this New York Times bestseller, Janice Kaplan spends a year living gratefully and transforms her marriage, family life, work and health. Her pioneering reseach was praised in People and Vanity Fair and hailed on TV shows including Today, The O'Reilly Factor, and CBS's The Talk.
The Seven Experiments
$

6.99
Inner demons are unleashed when a struggling college professor, Dr. Gary Miller, learns to manifest his heart's desire through a series of seven experiments. Much to his surprise, the experiments work. In fact, they work unbelievably well, and he soon discovers they can lead beyond the acquisition of material wealth.
The Year of Less
$

15.99
In her late twenties, Cait Flanders found herself stuck in the consumerism cycle that grips so many of us: earn more, buy more, want more, rinse, repeat. Even after she worked her way out of nearly $30,000 of consumer debt, her old habits took hold again. When she realized that nothing she was doing or buying was making her happy—only keeping her from meeting her goals—she decided to set herself a challenge: she would not shop for an entire year.
Jackie, Janet & Lee
$

16.99
A dazzling biography of three of the most glamorous women of the 20th Century: Jacqueline Bouvier Kennedy Onassis, her mother Janet Lee Auchincloss, and her sister, Princess Lee Radziwill.
Rocket Men
$

16.99
The riveting inside story of three heroic astronauts who took on the challenge of mankind's historic first mission to the Moon, from the bestselling author of Shadow Divers.
Mind Over Medicine
$

15.99
We've been led to believe that when we get sick, it's our genetics. Or it's just bad luck—and doctors alone hold the keys to optimal health. For years, Lissa Rankin, M.D., believed the same. But when her own health started to suffer, and she turned to Western medical treatments, she found that they not only failed to help; they made her worse. So she decided to take matters into her own hands.
Manic
$

13.99
An attractive, highly successful Beverly Hills entertainment lawyer, Terri Cheney had been battling debilitating bipolar disorder for the better part of her life—and concealing a pharmacy's worth of prescription drugs meant to stabilize her moods and make her "normal." In explosive bursts of prose that mirror the devastating mania and extreme despair of her illness, Cheney describes her roller-coaster existence with shocking honesty, giving brilliant voice to the previously unarticulated madness she endured.
The More of Less
$

15.99
Most of us know we own too much stuff. We feel the weight and burden of our clutter, and we tire of cleaning and managing and organizing. While excess consumption leads to bigger houses, faster cars, fancier technology, and cluttered homes, it never brings happiness. Rather, it results in a desire for more. It redirects our greatest passions to things that can never fulfill, and it distracts us from the very lives we wish we were living. But it doesn't have to be this way.