Featured Kindle Book Deals
The Girl In Between
$

0.99
Bryn Reyes is a real life sleeping beauty. Afflicted with Klein-Levin Syndrome, she suffers episodes of prolonged sleep that steal weeks, and sometimes even months, from her life. But unlike most KLS patients, she doesn't spend each episode in a catatonic state or wake up with no recollection of the time she's missed. Instead, Bryn spends half her life in an alternate reality made up of her memories. For Bryn, the past is a place, until one day a boy she's never met before washes up on the illusory beach of her dreams with no memory of who he is. But the appearance of this strange boy isn't the only thing that's changed.
Knotted
$

4.99
I try to forget her. It's impossible. Growing up together, Conor and I shared all our firsts. First love, first kiss, first... Not all our firsts. We were 16 the night she was violently assaulted while I helplessly watched. I'll never forget the sounds of her suffering. Or my inconsolable agony when she left Oklahoma. Years later, she returns to honor our teenage pact. Except the boy she loved is gone, replaced by a ruthless cattle rancher knotted with secrets. She doesn't know my dark cravings or the trails of sin that lead to her. I don't deserve her, but one truth remains: She's mine.
The Will To Win
$

18.99
In his bestselling business book Driven, Robert Herjavec, the co-star of CTV's Shark Tank and former co-star of CBC's Dragons' Den, urged his readers to embrace risk, take control of their lives and stay true to their visions. Now, Herjavec pushes his readers even further toward greatness.
Dear Maude
$

2.99
Upstate New York, 2012. Emily Stanton, a sociology major, graduates from college and is obligated to work for the mysterious company that funded her education. But a job with Evergreen Research Corporation is not what she expects. From fancy balls and operas to corsets and kid gloves, Emily learns to be a specialist in 1910 society.
Blood Magic
$

3.99
Demons, rogue angels, and corrupt agents from the Ministry of Occult Affairs... Can a teenage girl save the world? When Ines Salgado woke up for school, she never dreamed she'd have to kill a demon in her own kitchen. Her family is gone, and a handsome angel named Rumiel has fallen down to earth outside her door.
A Spirited Manor
$

0.99
When Clara O'Hare's husband passed away, she felt her life was over. But when she moves into a new home to escape the memories, she discovers that the veil between life and death is very thin indeed. Desperate to find answers, she attends a seance in a remote country home surrounded by a colorful cast of strangers. But something sinister has decided to make itself known. It will be up to her and the dashing young medium, Wesley Lowenherz, to find out what the spirits of the manor are dying to tell them.
Her Broken Song
$

9.99
Her days are song and her nights are play. She is Zeline LeBlanc, a Creole singer. Until she missteps for the last time and finds herself without a company to call home. Zeline's life is about to change again when she meets a young mail-order bride questioning her choices to be with a ranch owner. Indeed, the mail-order bride changes her mind and wants to return home. Finn's fit to be tied. But Zeline steps in. Where will this lead to for Zeline and Finn? Is a debatable romance in the making?
Grace Lost
$

0.99
Two childhood friends. An abandoned cabin in the woods. A lazy weekend reminiscing together. It was supposed to bring them closer together; to provide healing for their broken friendship.
Country Heaven
$

0.99
Millions of readers have fallen in love with Ava's bestselling books...come join the family. International Bestselling Author Ava Miles presents a sweet and emotional love story about two people who should be wrong for each other but turn out to be so right. Chosen as Best Book of the Year and connected to Ava's bestselling small town Dare Valley series, this romance will warm your hearts and curl your toes.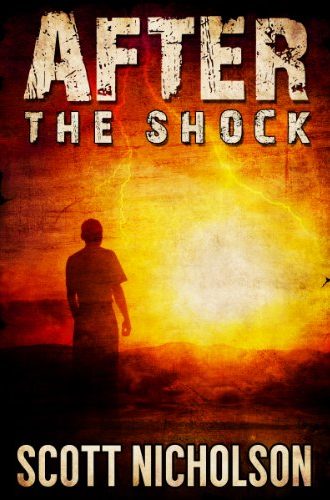 Barely Breathing
$

4.99
Lexi Jewell and Austin Taylor were lovers in high school but haven't seen each other in 12 years. When an night of conversation turns into much more, Lexi and Austin agree to be friends-with benefits. But as Lexi starts making plans to leave Colorado for good, Austin realizes he'll lose her again unless he can show her that what she's searching for has been right here all along. Featuring members of the Rocky Mountain Search & Rescue Team.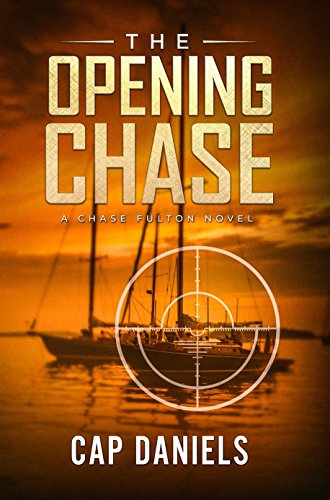 The Opening Chase
$

9.99
When college baseball phenom Chase Fulton suffers a freak injury shattering his dream of playing Major League baseball, his future looks bleak until he's recruited into covert operations, where his training as an assassin launches him into a world fraught with danger, intrigue, and passion. As he navigates the Caribbean, he's pursued by a beautiful Russian SVR officer who is trained to find, interrogate, and kill him if necessary. He learns how deadly espionage can be when duty and love collide.
Deceived
$

0.99
The battle between the Titans and the gods of old did not end with them. The demand for revenge has dripped down into the next generation. Twins, Marcus and Nicolas, heirs to the throne of the gods and sons of the last remaining Titan, learn that the purpose of their existence is to fulfill a prophecy born of hate and despair.
The Play
$

0.99
Smokin' HOT sports romance from USA Today Bestselling author J.H. Croix! A famous Brit footballer off his game. A young doctor who wants nothing to do with a drool-worthy player. She's the last woman he should fall for. But he's never been one to play by the rules. Playing ball is easy. Falling in love…not so much.
Cirque Du Freak
$

10.99
From the Master of Horror comes the first gripping book in the twelve book New York Times bestselling Saga of Darren Shan. Start the tale from the beginning in the book that inspired the feature film The Vampire's Assistant and petrified devoted fans worldwide.