Featured Kindle Book Deals
Sisters of Sword and Song
$

17.99
Rebecca Ross, acclaimed author of The Queen's Rising duology, delivers a thrilling new fantasy about the lengths two sisters will go for each other. Perfect for...
The Rescue Artist
$

14.99
The Rescue Artist is a rollicking narrative that carries readers deep inside the art underworld -- and introduces them to a large and colorful cast of titled aristocrats, intrepid investigators, and thick-necked thugs. But most compelling of all is Charley Hill himself, a complicated mix of brilliance, foolhardiness, and charm whose hunt for a purloined treasure would either cap an illustrious career or be the fiasco that would haunt him forever.
The Orchid Whisperer
$

16.90
Orchids can bloom year after year. In this essential guide, Bruce Rogers, "The Orchid Whisperer", shares his expert tips from more than three decades of breeding and growing orchids. The book demystifies the growing process and features more than 100 lush color photographs of breathtaking plants. Best of all, it reveals professional secrets not found anywhere else for blooming, repotting, spotting hazards and pests, grooming, decorating, and much more.
Down the Rabbit Hole
$

16.99
The shocking, never-before-told story of the bizarre world inside the legendary Playboy Mansion—and, finally, the secret truth about the man who holds the key—from one of the few people who truly knows: Hef's former #1 girlfriend and star of The Girls Next Door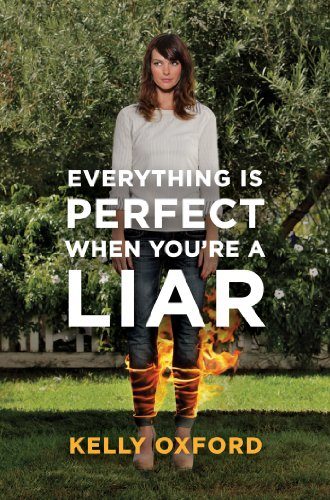 Everything Is Perfect When You're a Liar
$

15.99
From her beginnings as a wunderkind producer of pirated stage productions for six-year-olds, through her spirited adventures watching self-satisfying monkeys, throwing up on Chinese food deliverymen, and stalking Leo DiCaprio, here are the goofy highs and horrifying lows of life as Kelly Oxford.
Drakon's Promise
$

16.99
Darius Varkas is a drakon. He's neither human nor dragon. He's both. He's also the target of an ancient order who want to capture all drakons for their blood. When fresh, a drakon's blood can cure any illness and prolong a human's life, and the Knights will stop at nothing to get it. When librarian Sarah Anderson stumbles across a rare book belonging to the Knights of the Dragon, she's quickly thrust into a dangerous world of secrets and shifters and things she never would have believed possible.
Jackie's Girl
$

16.00
An endearing coming-of-age memoir by a young woman who spent thirteen years as Jackie Kennedy's personal assistant and occasional nanny—and the lessons about life and love she learned from the glamorous first lady.
Red Platoon
$

17.00
The only comprehensive, firsthand account of the fourteen-hour firefight at the Battle of Keating by Medal of Honor recipient Clinton Romesha, for readers of Black Hawk Down by Mark Bowden and Lone Survivor by Marcus Luttrell.
Highland Burn
The past never stays in the past, it rears its ugly head eventually. James the Black Douglas knows this all too well. With a past that has left him vengeful and his dragon blood thirsty, his reputation as a ruthless warrior haunts his enemies in their sleep. As his allegiance stands with Robert Bruce, the King of Scotland, he must now repay a debt to the king and agrees to marry his daughter, Abigale Bruce. The problem is he doesn't want a wife.
Neil Patrick Harris: Choose Your Own Autobiography
$

16.00
Sick of deeply personal accounts written in the first person? Seeking an exciting, interactive read that puts the "u" back in "aUtobiography"? Then look no further than Neil Patrick Harris: Choose Your Own Autobiography! In this revolutionary, Joycean experiment in light celebrity narrative, actor/personality/carbon-based-life-form Neil Patrick Harris lets you, the reader, live his life.
Serenade
Teenage heiress Kaya experiences her first taste of freedom when she's kidnapped from her sheltered life. But as she forms an unlikely connection with her abductor, Luke, her adventure takes a strange turn. Now, as her father's men and her devoted bodyguard scour the woods to find her, she wonders if staying in the arms of her abductor is the safer place to be. At least, that's what her heart is saying—her head is saying run…
From Gods
Skylar Rome can't wait to spend her last summer before college with her cousin, Kayla. Everything changes when they meet the Grand brothers. Skylar is sure she should stay away from Mason Grand, but their attraction is undeniable. Then Skylar's life erupts into turmoil. She steps into a world where descendants of ancient gods have super powers, evil beings chase her, and questions arise about her own identity. She is running out of time and running for her life, while trying to unravel the mystery of what they want from her.
Self-Inflicted Wounds
$

24.99
In her book Self-Inflicted Wounds, comedian, actress, and cohost of CBS's daytime hit show The Talk, Aisha Tyler recounts a series of epic mistakes and hilarious stories of crushing personal humiliation, and the personal insights and authentic wisdom she gathered along the way.
The Aliomenti Saga Box Set: Books 1-3
$

5.99
A sprawling blend of science fiction, high technology, and fantasy, The Aliomenti Saga traces the rise and proliferation of a secret group of supernaturally gifted men and women through the life of their most dynamic member, Will Stark.
Love In Rewind
$

2.99
At 29, she has two beautiful kids, a live-in nanny, housekeeper, cook, and every imaginable luxury in the posh Upper East Side townhouse she shares with her drop-dead gorgeous husband, Louis Bruel. His company, Bruel Industries, owns a big chunk of New York City's most sought-after real estate, and together Emily and Louis embody the perfect hot fairy tale couple for ten happy years of marriage. But when Louis mysteriously starts pushing Emily away, becoming distant and secretive, she is forced to search for the truth among the lies, scandal and heartbreak of his past that threaten to shatter her world.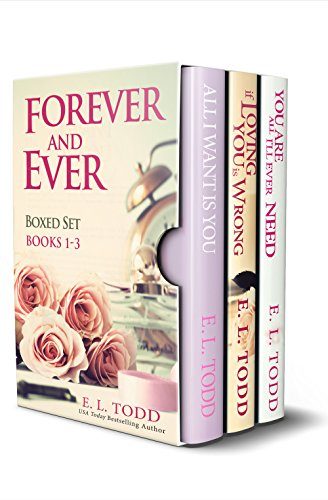 Forever and Ever
$

9.99
I'm in love with Skye Preston. The Skye Preston. The daughter of the wealthiest businessman in the world, and the most beautiful woman I've ever known. Her looks don't compare to her golden heart. And her heart doesn't compare to that big brain of hers. But I could never tell her. Because we've been best friends for twenty years.