Featured Kindle Book Deals
Mickey's Baby
$

16.99
A hot vacation fling could turn into something more... Or it could cost us our lives. Karin tells me she doesn't need my help. But we...
Our Chemical Hearts
$

10.99
John Green meets Rainbow Rowell in this irresistible story of first love, broken hearts, and the golden seams that put them back together again.
Say You Love Me
$

16.99
Multi-million-copy bestselling author Willow Rose's mystery novel ensnares ex-FBI profiler Eva Rae Thomas in a confounding murder case. Eva Rae's younger brother - who she didn't...
Don't Panic
$

14.95
In Don't Panic, Neil Gaiman celebrates everything Hitchhiker: the original radio play, the books, comics, video and computer games, films, television series, record albums, stage musicals, one-man shows, the Great One himself, and towels. And as Douglas Adams himself attested: "It's all absolutely devastatingly true—except the bits that are lies."
The Hidden Life of Trees
$

16.99
How do trees live? Do they feel pain or have awareness of their surroundings? Research is now suggesting trees are capable of much more than we have ever known. In The Hidden Life of Trees, Peter Wohlleben shares his deep love of woods and forests and explains the amazing processes of life, death and regeneration he has observed in the woodland and the amazing scientific processes behind the wonders, of which we are blissfully unaware.
Seaside Dreams
$

3.99
SEASIDE SUMMERS features a group of fun, sexy, and emotional friends who gather each summer at their Cape Cod cottages. They're funny, flawed, and will have you begging to enter their circle of friends.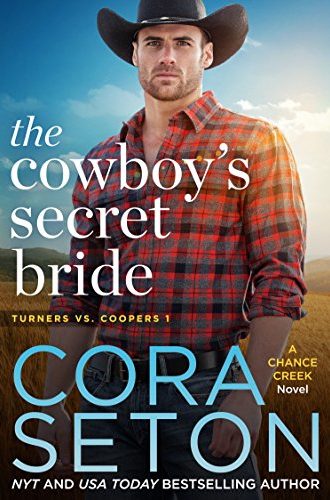 The Cowboy's Secret Bride
$

3.99
Millionaire Carl Whitfield has set his sights on small-town chef Camila Torres, but she won't have him until he can prove he means to settle in Chance Creek for good. He's spent the last three years searching for the perfect ranch. She's spent the last three years keeping him at arms' length. Now Carl will do anything to secure a spread—including siding with the Coopers in their ages-old feud with the Turners, a move that could make his dreams come true—or destroy them for good.
The Witch Who Cried Wolf
$

2.99
Mia Brooks is a reluctant witch, with powers that she tries to hold in check. But when her magic gets mixed up, supernatural forces are unleashed and suddenly she's being pursued by werewolves--that she didn't even realize existed...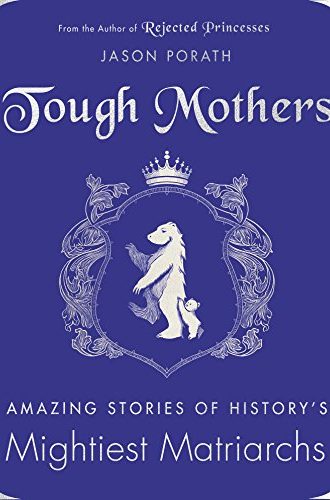 Tough Mothers
$

24.99
The author of Rejected Princesses returns with an inspiring, fully illustrated guide that brings together the fiercest mothers in history—real life matriarchs who gave everything to protect all they loved.
The Autobiography of Benjamin Franklin
$

35.00
Read about the fascinating life of Benjamin Franklin, prolific philosopher, inventor, and Founding Father of the United States, in this beautifully illustrated version of his autobiography.
Blades Of Magic
$

2.99
Game of Thrones meets Wonder Woman in this fantasy for fans of Sarah J. Maas! As an unstoppable war breaks out, Sara Fairchild enlists in the emperor's army. But secrets on both sides of the battle - and an unexpected romance - will make her question everything…
Retribution
$

4.99
The murders of two prominent attorneys have the homicide division of the Chicago Police Department scrambling for answers, but without clues, a motive, or a suspect, not even the FBI can track down the killer. At their wits' end, the police call the Washburn County Sheriff's Office with hopes of bringing psychic detective Kate Pierce in on the case. Using clues from her dreams and dogged determination, Kate steps into the killer's world and realizes he may be much closer than any of them think.
Sell It Like Serhant
$

16.99
A lively and practical guide to sell anything and up your business game from one of the top realtors in the world and costar of Bravo's Million Dollar Listing: New York and Sell It Like Serhant.
Burn For Me
$

3.99
Once upon a time, Amelia was my everything. Until I lost her. Now I have a second chance, and I want her back.She's never forgiven me for something I didn't even do. I've never forgiven her for believing the worst.One look and the years apart go up in smoke. She's all I ever wanted. A snappy attitude and the nerve to bring me to my knees.We have seven years of bitterness tangled up between us. Yet, I can't stay away.The fire burns too hot. She'll be mine. For keeps this time.
Investing QuickStart Guide
$

16.99
Best-selling author Ted D. Snow, CFP, MBA has a knack for making complex ideas clear while endowing his readers with a wealth of powerful new knowledge. Whether you are a newcomer to investing or a veteran looking for a fresh perspective, you will enjoy the unique and practical vision for investing success offered in the  Investing QuickStart Guide.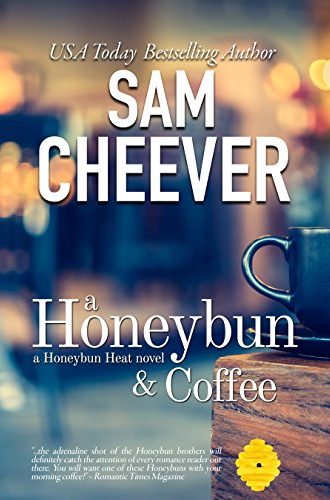 A Honeybun and Coffee
$

3.99
She heard two men talking about killing some poor guy named Alastair. She only wanted to warn him--to save his life--but she soon found herself embroiled in his mess. He might be drop dead gorgeous. She might be forming a real attachment to his dog. But is any man worth this? Running for her life with a truly delicious hero, the help of his seven equally yummy brothers and one adorable dachshund named Jaws? Okay, maybe he is worth it.
Mary Poppins, She Wrote
$

16.00
The spellbinding stories of Mary Poppins, the quintessentially English and utterly magical nanny, have been loved by generations. She flew into the lives of the unsuspecting Banks family in a children's book that was instantly hailed as a classic, then became a household name when Julie Andrews stepped into the title role in Walt Disney's hugely successful and equally classic film. But the Mary Poppins in the stories was not the cheery film character. She was tart and sharp, plain and vain. She was a remarkable character.