Featured Kindle Book Deals
Heart of Mist
$

16.99
In a realm where toxic mist sweeps the lands and magic is forbidden, all Bleak wants is a cure for her power. Still grieving the death of her guardian and dangerously self-medicating with alcohol, Bleak is snatched from her home by the Commander of the King's Army, and summoned to the capital. But the king isn't the only one interested in Bleak's powers.
Last Call at the Nightshade Lounge
$

14.99
In this sharp and funny urban fantasy novel, booze is magic, demons are real, and millennial Bailey Chen joins a band of monster-fighting Chicago bartenders instead of finding a "real" post-college job.
Wolf Instinct
$

7.99
He's a wolf shifter. She hunts monsters. How can she be The One for him?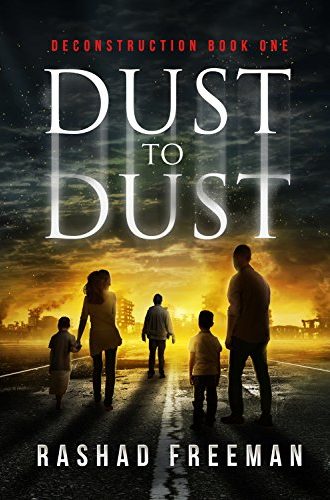 Dust to Dust
$

10.99
Tornadoes in New York. Earthquakes in Florida. Magnetic storms across the globe. The Earth has had enough of humans, and now it's fighting back.
Masquerade
$

12.99
In Masquerade by Nancy Moser-the Christy Award winning author of How Do I Love Thee?-Charlotte Gleason embarks from England in 1886 with mixed feelings. Although she's never met her fiancé, she's headed for New York to marry one of America's wealthiest heirs. Filled with doubts and hoping for a chance at "real life", she swaps identities with her maid, Dora. For Dora, it's the chance of a lifetime. But for Charlotte, what begins as the whim of a spoiled rich girl becomes a test of survival beyond her darkest dreams.
The Last Single Girl
$

7.99
Get a date for the big gala in four weeks when I thought I could go solo? Challenge, accepted. Now to find a hot, interesting guy who will dress up for a gala. Last minute. Who doesn't already have plans on the busiest date night of the year. But, so far the best part of the search for a great date has been the cute café I found and the geeky-hot owner who keeps rescuing me from these crazy eLove.com dates. This should be easy-peasy. The internet is the home of all your hopes and needs, right? Spoiler Alert: it isn't.
Serial
$

2.99
Forensic investigator Reilly Steel, Quantico-trained and California-born and bred, imagined Dublin to be a far cry from bustling San Francisco, a sleepy backwater where she can lay past ghosts to rest and start anew. She's arrived in Ireland to drag the Garda forensics team into the 21st-century plus keep tabs on her Irish-born father who's increasingly seeking solace in the bottle after a past tragedy. But a brutal serial killer soon puts paid to that.
Maid for Love
$

10.99
Maddie Chester is determined to leave her hometown of Gansett Island, a place that has brought her only bad memories and ugly rumors. Then she's knocked off her bike on the way to her housekeeping job at McCarthy's Resort Hotel by Gansett's "favorite son", Mac McCarthy. He's back in town to help his father with preparations to sell the family resort and has no intention of staying long. When Mac accidentally sends Maddie flying over the handlebars, badly injuring her, he moves in to nurse her back to health and help care for her young son. He soon realizes his plans for a hit-and-run visit to the island are in serious jeopardy, and he just may be "maid" for love.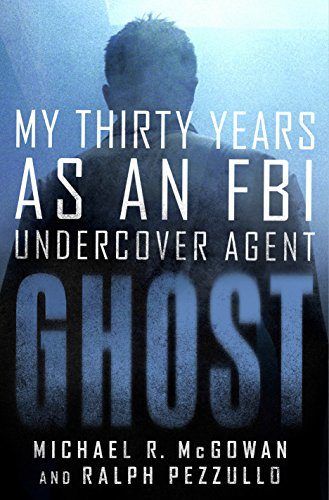 Five Stars
$

16.99
Ideas don't sell themselves. As the forces of globalization, automation, and artificial intelligence combine to disrupt every field career, having a good idea isn't good enough. Mastering the ancient art of persuasion is the key to standing out, getting ahead, and achieving greatness in the modern world. Communication is no longer a "soft" skill - it is the human edge that will make you unstoppable, irresistible, and irreplaceable - earning you that perfect rating, that fifth star. Five Stars teaches listeners how to master the art of persuasion - written and read by the best-selling author of Talk like TED.
Hero Dogs
$

16.99
Lola was a buckshot-riddled stray, lost on a Memphis highway. Cody was rejected from seven different homes. Ace had been sprayed with mace and left for dead on a train track. They were deemed unadoptable. Untrainable. Unsalvageable. These would become the same dogs America relied on when its worst disasters hit.
The Trouble with Honor
$

7.99
Fall in love with the eldest Cabot sister and her dashing rogue in New York Times bestselling author Julia London's classic, The Trouble with Honor.
Waterland
Set in the bleak Fen Country of East Anglia, and spanning some 240 years in the lives of its haunted narrator and his ancestors, Waterland is a book that takes in eels and incest, ale-making and madness, the heartless sweep of history and a family romance as tormented as any in Greek tragedy.
Letters from Paris
$

15.00
From the New York Times bestselling author of The Paris Key comes the story of a mysterious work of art and the woman inspired to uncover its history in the City of Light.
The Lost Girl of Astor Street
$

10.99
When her best friend vanishes without so much as a good-bye, Piper Sail takes on the role of amateur sleuth in an attempt to solve the mystery of Lydia's disappearance. Given that Piper's tendency has always been to butt heads with high-society's expectations of her, it's no surprise that she doesn't give a second thought to searching for answers to Lydia's abduction from their privileged neighborhood. Stephanie Morrill's atmospheric jazz-age mystery will take readers from the glitzy homes of the elite to the dark underbelly of 1920s Chicago.