Featured Kindle Book Deals
A Study in Charlotte
$

9.99
The first book in a witty, suspenseful new series about a brilliant new crime-solving duo: the teen descendants of Sherlock Holmes and John Watson. This clever page-turner...
European Travel for the Monstrous Gentlewoman
$

16.99
In the sequel to the Nebula finalist The Strange Case of the Alchemist's Daughter, Mary Jekyll and the rest of the daughters of mad scientists from literature...
Crime Beat Girl
$

8.99
A girl is dead. A boy is locked up. Can Debbie Bradley discover the truth before more lives are lost...maybe even her own? A series of...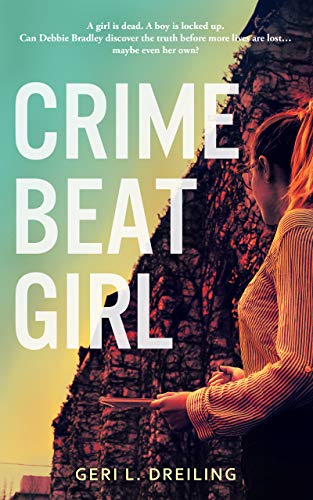 The Downside of Dachshunds
$

12.99
She hates him and he hates her dachshunds. It's a doggone showdown. Enemies to lovers romance in the "quirky, hilarious, endearing" Love & Pets sweet romantic comedy series by USA Today bestselling author A.G. Henley!
The Sun Rose in Paris
In this epic and haunting series a young man's life is forever changed as he embarks on a journey of love, loss and restoration.
The Butterfly's Daughter
$

16.99
Four very different women embark on a transformational journey that follows the migrating monarchs across the United States to Mexico. Mary Alice Monroe, New York Times bestselling author of the Lowcountry Summer trilogy, once again touches hearts with her lyrical, poignant, and moving novel The Butterfly's Daughter!
A Dream Called Home
$

17.00
From bestselling author Reyna Grande—whose remarkable memoir The Distance Between Us has become required reading in schools across the country—comes an inspiring account of one woman's quest to find her place in America as a first-generation Latina university student and aspiring writer determined to build a new life for her family one fearless word at a time.
Box of Bones
$

2.99
Jim is an American expat teaching English in the Philippines. After a night out with his girlfriend in one of the country's remote provinces, he wakes to find himself in a pitch-black coffin—and quickly running out of oxygen. With only his cell phone and his own wits to rely on, it's a race against time to escape the claustrophobic death trap.
Curious Minds
$

8.99
Janet Evanovich, bestselling author of the Stephanie Plum series, teams up with Emmy-winning writer Phoef Sutton for a brand-new series of mysteries featuring Emerson Knight and Riley Moon, a dynamic duo with instant and undeniable chemistry.
Midnight at the Blackbird Cafe
Heather Webber's Midnight at the Blackbird Cafe is a captivating blend of magical realism, heartwarming romance, and small-town Southern charm.
The Escape Room
$

16.99
In Megan Goldin's unforgettable debut, The Escape Room, four young Wall Street rising stars discover the price of ambition when an escape room challenge turns into a lethal game of revenge.
Let Me In
$

16.99
Set in 1983, Let Me In is the horrific tale of Oskar and Eli. It begins with the grizzly discovery of the body of a teenage boy, emptied of blood. Twelve-year-old Oskar is personally hoping that revenge has come at long last - revenge for all the bad things the bullies at school do to him, day after day.
Coming Home for Christmas
$

11.99
New York Times bestselling author RaeAnne Thayne returns to Haven Point to bring readers another heartwarming and inspiring story of Christmas romance—this time for Luke and Elizabeth Hamilton, a couple greatly in need of holiday healing and the magic of Christmas!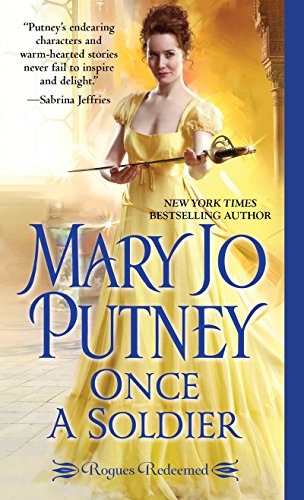 Once a Soldier
$

7.99
As heir to a title and great wealth, Will Masterson should have stayed home and tended his responsibilities. Instead he went to war. Now, after years of fighting, he arrives in San Gabriel and meets Athena. Strong, and unconventional, Athena Markham has always gloried in her independence. But now she's found Will. Athena and Will vow to vanquish San Gabriel's enemies. Neither will back down from death, and only together can they find happiness and a love deeper than any they'd dared imagine ...
Blood Republic
$

16.99
First published in the summer of 2016, as the United States now spirals further into dangerous tensions many are commenting on the eerie, almost prophetic, similarities between Blood Republic and America 2020. Ruthless politicians, riots, corrupt media, and a looming conspiracy-fueled disputed election; will America survive its next election, or collapse into a 2nd civil war of conservative versus liberal?
Call of the Wolves
A dead body. A forbidden attraction. An impending war. Magic enforcement agent Alyssa Crawford is called to a murder scene involving a dead shifter in hopes her fire magic can help solve the case. Instead, she finds herself dragged back into dealing with the same shifter pack she hoped never to encounter again.
Murder on the Sugarland Express
$

12.99
Ghost hunter Verity Long is overdue for a little R&R with her boyfriend, Ellis, and a vintage train trip through the Tennessee mountains seems like just the ticket. The Sugarland Express carries history and nostalgia in every compartment, and Verity is determined to enjoy it-without ghostly interference. But the ghosts have other plans…