Featured Kindle Book Deals
The Art of Happiness
$

28.00
An updated edition of a beloved classic—the original book on happiness, with new material from His Holiness the Dalai Lama and Dr. Howard Cutler.
Fated
$

12.79
When naive, British physiotherapist, Frankie Jones, is offered the job of a lifetime, she decides letting go of her grief and moving on is exactly what the doctor ordered. But when she comes face to face with a sexy and irresistible blast from her past, she realises that this time she just can't walk away.
Lost and Found
$

8.99
What might have been? That tantalizing question propels a woman on a cross-country adventure to reunite with the men she loved and let go, in Danielle Steel's exhilarating new novel.
Angelbound Box Set: Books 1-3
$

0.99
Angels! Demons! Love! Snark! The first three books of the best-selling series are now in one ebook collection with extended editions...
Negation Force
$

11.99
The human Confederation has known an unprecedented time of peace, unheard of in a universe where every other species is not only technologically advanced, but also incredibly hostile. The good times are about to end.
Designs on a Duke
$

11.99
The daughter of a famed architect, Rebecca Lambert has been raised among the nobility yet understands the circumstances of her birth. As a common woman, she will never be able to pursue her passion and become an architect as well -- at least, not under her own name. When her father slowly begins to lose his sensibilities and falls into debt, Rebecca becomes far more than a secretary, but rather the designer. No one, however, can ever learn the truth.
The Flight Girls
$

16.99
Shining a light on a little-known piece of history The Flight Girls is a sweeping portrayal of women's fearlessness, love, and the power of friendship to make us soar.
Only One Cure
$

14.99
The President's son is dying. Terrorists claim to have the only cure.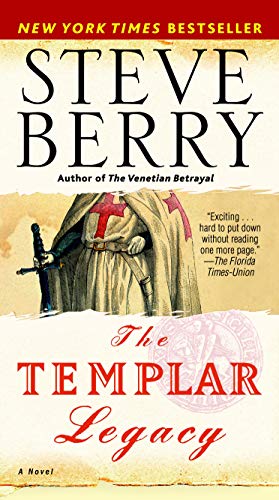 The Templar Legacy
$

9.99
The ancient order of the Knights Templar possessed untold wealth and absolute power over kings and popes . . . until the Inquisition, when they were wiped from the face of the earth, their hidden riches lost. But now two forces vying for the treasure have learned that it is not at all what they thought it was–and its true nature could change the modern world.
White Pines Summer
$

9.99
Single father Chance Adams will do anything to get back his share of the family ranch—even if it means charming his uncle's ornery stepdaughter, schoolteacher Jenny Adams. But he isn't prepared to fall in love…
Steel's Edge
$

7.99
The Edge lies between worlds, on the border between the Broken, where people shop at Wal-Mart and magic is a fairy tale—and the Weird, where blueblood aristocrats rule, changelings roam, and the strength of your magic can change your destiny…
My Lady Notorious
$

7.99
Hailed as "captivating" (Booklist) and "exquisitely sensual" (Library Journal), Jo Beverley's Malloren novels capture the unforgettable world of Georgian England. Now her fans can discover why the book that started it all, My Lady Notorious, has been called "storytelling at its best" (Rendezvous).
Curtain of Death
From #1 New York Times-bestselling author W.E.B. Griffin comes a dramatic thriller in the Clandestine Operations series about the Cold War, the fledgling Central Intelligence Agency—and a new breed of warrior.
Live in Grace, Walk in Love
$

16.99
Beloved and bestselling author Bob Goff provides you with a year's worth of inspiring, unexpected, humble teaching on grace and love that will prepare you for the day ahead.
The Kinship of Secrets
$

15.99
In 1948 Najin and Calvin Cho, with their young daughter Miran, travel from South Korea to the United States in search of new opportunities. Wary of the challenges they know will face them, they make the difficult decision to leave their infant daughter, Inja, behind with their extended family and hope, they will return to her. But then war breaks out in Korea, and there is no end in sight to the separation. Inspired by a true story, The Kinship of Secrets explores the cruelty of war, the power of hope, and what it means to be a sister.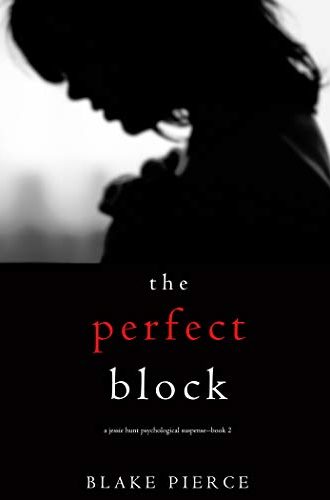 The Perfect Block
$

8.99
In THE PERFECT BLOCK (Book #2), rookie criminal profiler Jessie Hunt, 29, picks up the pieces of her broken life and leaves suburbia to start a new life in downtown Los Angeles. But when a wealthy socialite is murdered, Jessie, assigned the case, finds herself back in the world of picture-perfect suburbia, hunting a deranged killer amidst the false facades of normalcy and sociopathic women.