Featured Kindle Book Deals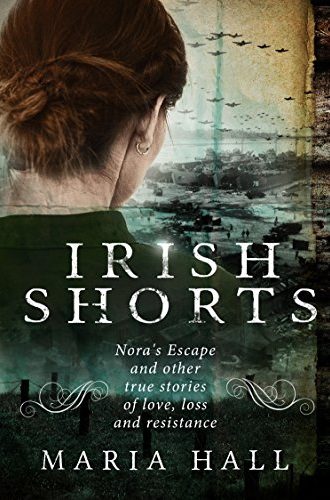 Irish Shorts
$

2.99
Told with unvarnished honesty, dry humour and a good dose of drama, we meet a young girl as she escapes her oppressive father to start life anew in the wilds of New Zealand. We see a family's Christian values tested upon discovering their house broken into, and the culprit lurking close by. The decades pass, and world wars turn into religious ones as author Maria Hall travels to bomb-blasted Belfast in search of her heritage and connection to one of Ireland's most famous artists. But is their family hero the man they thought him to be? These are just some of the treasures revealed by Hall as she picks through family legend and fact to uncover tales of resistance, love and survival across three awe-inspiring generations.
Mind Over Clutter
$

16.99
Are you drowning in clutter? Do you dread opening your cupboards because of the mess that awaits inside? Are you ready to sort out your house for good and discover a happier, calmer you? The ultimate guide to decluttering your home in a fun, sustainable and meaningful way.
George Washington's Secret Six
$

9.99
From the cohost of Fox & Friends, the true story of the anonymous spies who helped win the Revolutionary War. Based on previously unpublished research, George Washington's Secret Six is a gripping history of these amazing, anonymous Patriots who risked their lives for our freedom.
In Praise of Difficult Women
$

16.99
Smart, sassy, and unapologetically feminine, this book is an ode to the bold and charismatic women of modern history. From Frida Kahlo and Elizabeth Taylor to Nora Ephron, Carrie Fisher, and Lena Dunham, bestselling author Karen Karbo (The Gospel According to Coco Chanel) spotlights what we can learn from the imperfect and extraordinary legacies of 29 iconic women who forged their own unique paths in the world.
January First
$

15.00
January First is a brilliant and harrowingly honest memoir. The story of Michael Schofield's daughter January's descent into scizophrenia, and her family's struggle to save her, will fascinate and move listeners. January First is the extraordinary story of a father's fight to save his child from an extremely severe case of mental illness in the face of overwhelming adversity.
Medical Medium Life-Changing Foods
$

16.99
Experience the next level of medical revelations. Packed with information you won't find anywhere else about the Unforgiving Four—the threats responsible for the rise of illness—and the miraculous power of food to heal, this book gives you the ability to become your own health expert, so you can protect yourself, friends, family, and loved ones from symptoms, suffering, and disease. Unleash the hidden powers of fruits and vegetables and transform your life in the process.
In the Heart of Life
$

26.99
This gripping international saga includes a passionate love, a dangerous coup in Kenya, and a compelling glimpse into a woman on the brink of self-discovery. After her son's murder, Kathy began to publish his art, which gained popularity worldwide and—together with her daughter, Amy—launched a global foundation celebrating Dan's work as a creative activist. Throughout Kathy's exploration of profound tragedy, we find the secrets to not only surviving, but being truly, gloriously alive.
Bushcraft 101
$

16.99
Written by survivalist expert Dave Canterbury, Bushcraft 101 gets you ready for your next backcountry trip with advice on making the most of your time outdoors. Based on the 5Cs of Survivability--cutting tools, covering, combustion devices, containers, and cordages--this valuable guide offers only the most important survival skills to help you craft resources from your surroundings and truly experience the beauty and thrill of the wilderness.
Forty Autumns
$

15.99
In this illuminating and deeply moving memoir, a former American military intelligence officer goes beyond traditional Cold War espionage tales to tell the true story of her family—of five women separated by the Iron Curtain for more than forty years, and their miraculous reunion after the fall of the Berlin Wall.
Bald Is Better with Earrings
$

17.99
The breast cancer guide every woman needs for herself, her best friend, and her sister—a warm, practical, relatable handbook, that dispels the terror, taking you step-by-step through the process, from diagnosis to post-treatment.
Real Artists Have Day Jobs
$

14.99
Real Artists Have Day Jobs includes 52 witty, provocative essays on how to live like a real adult—especially for those who have chosen a slightly more offbeat path to get there. Chock full of information and advice, Sara's warm, smart, empathetic, and quirky voice is relatable to everyone from twenty-somethings and recent college grads to anyone a bit older who's still trying to figure things out. While Sara doesn't have all of life's answers, this indispensable book has more than its share!
The Rescue Artist
$

14.99
The Rescue Artist is a rollicking narrative that carries readers deep inside the art underworld -- and introduces them to a large and colorful cast of titled aristocrats, intrepid investigators, and thick-necked thugs. But most compelling of all is Charley Hill himself, a complicated mix of brilliance, foolhardiness, and charm whose hunt for a purloined treasure would either cap an illustrious career or be the fiasco that would haunt him forever.
The Orchid Whisperer
$

16.90
Orchids can bloom year after year. In this essential guide, Bruce Rogers, "The Orchid Whisperer", shares his expert tips from more than three decades of breeding and growing orchids. The book demystifies the growing process and features more than 100 lush color photographs of breathtaking plants. Best of all, it reveals professional secrets not found anywhere else for blooming, repotting, spotting hazards and pests, grooming, decorating, and much more.
Down the Rabbit Hole
$

16.99
The shocking, never-before-told story of the bizarre world inside the legendary Playboy Mansion—and, finally, the secret truth about the man who holds the key—from one of the few people who truly knows: Hef's former #1 girlfriend and star of The Girls Next Door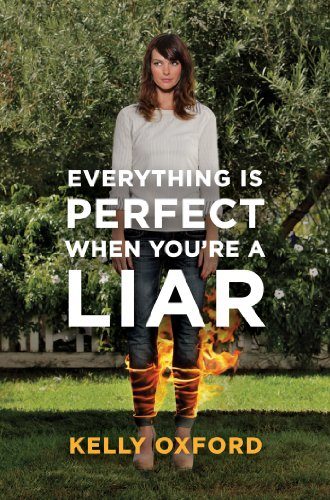 Everything Is Perfect When You're a Liar
$

15.99
From her beginnings as a wunderkind producer of pirated stage productions for six-year-olds, through her spirited adventures watching self-satisfying monkeys, throwing up on Chinese food deliverymen, and stalking Leo DiCaprio, here are the goofy highs and horrifying lows of life as Kelly Oxford.