Featured Kindle Book Deals
Barbie and Ruth
$

14.99
This is the entwined tale of two exceptional women. One was a voluptuous eleven-inch-tall beauty who debuted at the 1959 Toy Fair in New York City and quickly became the treasure of 9 out of 10 American girls and their counterparts in 150 countries. She went on to compete as an Olympic athlete, serve as an air force pilot, work as a boutique owner, run as a presidential candidate, and ignite a cultural firestorm. The other was Ruth Handler, the tenth child of Polish Jewish immigrants.
Broken World
$

12.99
Follow a group of survivors on a journey that spans eleven books and twenty years as they search for safety in a world overrun by the dead...
Saving Wishes
$

12.99
For Charli Blake, being seventeen is a tough gig. She's been branded a troublemaker, her reputation is in tatters and she's stuck in Pipers Cove, a speck of a town on the coast of Tasmania. Thankfully, it's temporary. Her lifelong dream of travelling the world is just months away from becoming reality. All she has to do is ride out the last few months of high school, which is easier said than done thanks to a trio of mean girls known as The Beautifuls.
Surviving The Evacuation
$

11.99
Nations collapsed. The undead rose. Some people survived. Three months after escaping from London, Bill discovers the true extent of the global war that followed the outbreak. Most of the world has been destroyed, but there is a safe haven in a small village on the Irish coast. When he is told of the sanctuary awaiting them, he also discovers that the scientist who created the virus escaped from New York. In order for any of them to ever truly be safe, Bill will have to head north to confront the man, discover the truth behind the outbreak and finally choose between his old family and his new one.
Washington's Immortals
$

16.99
By the award-winning author of Dog Company: a historic account of a Revolutionary War unit's "tactical acumen and human drama . . . combat writing at its best" (The Wall Street Journal).
Forbidden Crown
$

7.99
The foreign prince genre meets a Hallmark movie in this hot new contemporary romance by USA Today bestselling author Victoria Pinder! Fans of Melody Anne, and Nora Roberts will adore this series.
Five Days at Memorial
$

17.00
Pulitzer Prize winner Sheri Fink's landmark investigation of patient deaths at a New Orleans hospital ravaged by Hurricane Katrina—and her suspenseful portrayal of the quest for truth and justice.
Mindguard
$

13.99
Called out of semi-retirement, the telepath and Mindguard Sheldon Ayers is tasked with protecting an information package located inside the mind of a young woman who claims the knowledge she holds is vital to the future of mankind. Sheldon and his team must help her cross the most dangerous territory in the man-inhabited universe - the Djago Desert. Hunted by the Enforcement Unit - the all-powerful Military arm of the Interstellar Federation of Common Origin - Sheldon's team must fight to keep the carrier alive and guard the integrity of her mind. But nobody suspects that Sheldon also has a dark secret, and it could end up changing the fate of the mission.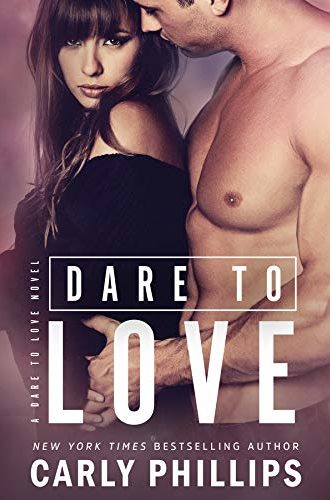 Dare to Love
$

10.95
New York Times Best-selling Author Carly Phillips turns up the heat in her newest sexy contemporary romance series, and introduces you to the Dare family...siblings shaped by a father's secrets and betrayal.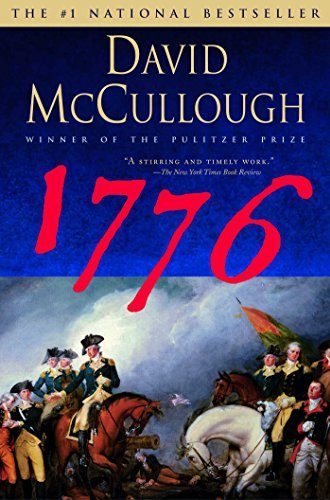 1776
$

16.99
America's beloved and distinguished historian presents, in a book of breathtaking excitement, drama, and narrative force, the stirring story of the year of our nation's birth, 1776, interweaving, on both sides of the Atlantic, the actions and decisions that led Great Britain to undertake a war against her rebellious colonial subjects and that placed America's survival in the hands of George Washington.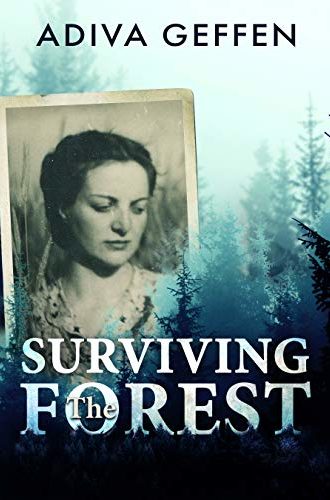 Surviving The Forest
$

12.99
She was a happy woman who lived a fairytale life. Shurka, her husband and their two children lived in a pretty house in a village in Poland, sure that nothing could harm them. Or so they thought… WWII broke out and though the family thought the Germans would never reach their village, they quickly understood they were wrong. They decided to escape into the dark forest. There, surrounded by animals, they knew that this was their only chance to get away from the real beasts and hopefully, survive.
The House of Closed Doors
$

12.99
Stubborn, heedless, disgraced: in 1871 Illinois, unwed Nell Lillington refuses to name the father of her child and is sent to a Poor Farm to give birth. When an unused padded cell is opened and two small bodies are discovered, Nell suspects murder. First in a series that has delighted thousands of readers with its blend of saga and mystery, The House of Closed Doors has over 300 5-star reviews on Amazon.com and over 700 5-star ratings on Goodreads.
The Sasha McCandless Series: Books 1-3
$

9.99
Now available in one volume, the first three fast-paced, suspense-packed legal thrillers in the Sasha McCandless series by USA Today bestselling Author Melissa F. Miller.
Emotional Intelligence 2.0
$

24.99
Emotional Intelligence 2.0 delivers a step-by-step program for increasing your emotional intelligence using the four core EQ skills—self-awareness, self-management, social awareness, and relationship management—to exceed your goals and achieve your fullest potential.