Featured Kindle Book Deals
Professed
$

0.99
At a secret masked ball at Yale, Naomi Costa is literally swept off her stiletto-blistered feet by a man with a killer jawline, a perfect body, and an even-better kiss. They bust out of an emergency exit and have axis-shaking sex. He pours whiskey in her belly button and after they run out of condoms, they have to get creative. That kind of sex.The next day, she learns that he is none other than Dr. Benjamin Beck, a brand new member of the Yale faculty and the hottest thing to happen to academia since… well, ever. She has to take his damned junior seminar to graduate, but it gets worse. He's also her College Master: her boss, her advisor, her everything. And he's just moved in, right downstairs.They can't stay away from each other. They're either fusion or fission or both. They're making out in libraries, hiding notes between stones,...
Finding the Way Back
$

2.99
A sweet, inspirational romance.Laurel thought life had dealt her its worst blow when her marriage fell apart. For almost a year, she worked to put herself back together. These efforts culminated in a new job in a new place. Away from all the reminders of pain and humiliation, she can begin again. But what if her attempt to escape doesn't take her away from Colton, but brings her to him instead?Colton is reaping the sorrow and misery he deserves. For the worst of reasons, he hurt the woman he loves. Laurel's heart won't heal easily or ever without God's help. Will she give him the chance to regain her trust? Or will he be forced to live the rest of his life without her?Other books in this series: For Better or Worse: Book 2 in the Forgiving Hearts Trilogy
Malevolent
$

5.99
From New York Times bestselling author Jana DeLeon, the first in a new thriller series.Everyone wondered about Shaye Archer's past. Including Shaye.Shaye Archer's life effectively began the night police found her in an alley, beaten and abused and with no memory of the previous fifteen years, not even her name. Nine years later, she's a licensed private investigator, with a single goal—to get answers for her clients when there aren't supposed to be any.And maybe someday, answers for herself.Emma Frederick thought her nightmare was over when she killed her abusive husband, but someone is stalking her and tormenting her with mementos from her past. With no evidence to support her claims, the police dismiss her claims as post-traumatic stress, but Shaye is convinced that someone is deliberately terrorizing Emma…playing a cat and mouse game with only one goal in mind.To kill Emma.
The Vince Flynn Encyclopedia
$

0.99
Everything you need to know about Vince Flynn's #1 New York Times bestselling Mitch Rapp series!Hailed as "the king of high-concept political intrigue" (Dan Brown, #1 New York Times bestselling author of The Da Vinci Code), Vince Flynn's covert agent Mitch Rapp took the world by storm in his bestselling series, fighting terrorism and treason both at home and abroad, and captivating the minds of readers all across the world. This comprehensive compilation of characters is the ultimate guidebook to the thrilling and dangerous world of Mitch Rapp. Featuring summaries, memorable quotes, and other fascinating trivia, The Vince Flynn Encyclopedia will tell you everything you need to know about all the characters you love, and the ones you love to hate.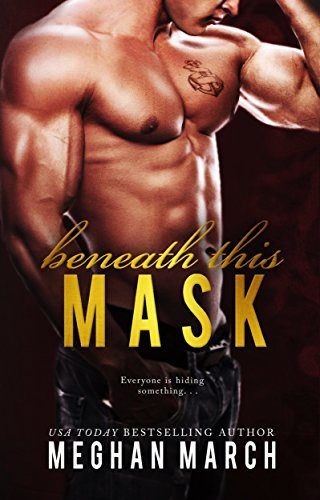 Beneath This Mask
$

3.99
Are you ready to head to New Orleans? Fall in love with the sexy series readers call "deliciously addictive" and "binge-worthy" from USA Today bestselling author Meghan March. Former Navy fighter pilot. Son of a congressman. Successful businessman in my own right. With a résumé like mine, women have never been a challenge.Until I met her. This sexy, tatted-up bad girl wasn't part of my plans, but that punch to my gut every time I see her tells me I have to know more.She's a mystery. An enigma. A challenge. I'm going to figure her out—and then I'm going to make her mine. We'll find out what she's hiding . . . beneath this mask.  * * * Beneath This Mask is the first book in the Beneath series, but each of these hot contemporary romances can be enjoyed as a stand alone. Then again, why would you want to miss out...
Maliciously Obedient
$

2.99
From New York Times bestselling author Julia Kent:Lydia's new boss stole the job she wanted and he thinks he owns the place already on Day One.Turns out -- he actually does.She can't control her attraction to Matt, the man with stormy eyes and a penchant for kissing her in the supply closet, the elevator, and in her increasingly intense dreams. Dreams that sometimes include his friend Jeremy...But Matt has a secret -- he's really Michael Bournham, playboy extraordinaire and the CEO of the company, and he's doing a reality television stunt. For six weeks he's pretending to be a middle manager while producers video tape everything.Everything.Including the moment he and Lydia give in and break every rule.And, perhaps, their hearts.Read the entire series NOW:Maliciously Obedient Suspiciously ObedientDeliciously Obedient
The Pawn
$

3.99
"Wickedly brilliant, dark and addictive!" - Jodi Ellen Malpas, #1 New York Times bestselling authorThe price of survival...Gabriel Miller swept into my life like a storm. He tore down my father with cold retribution, leaving him penniless in a hospital bed. I quit my private all-girl's college to take care of the only family I have left.There's one way to save our house, one thing I have left of value.My virginity.A forbidden auction...Gabriel appears at every turn. He seems to take pleasure in watching me fall. Other times he's the only kindness in a brutal underworld.Except he's playing a deeper game than I know. Every move brings us together, every secret rips us apart. And when the final piece is played, only one of us can be left standing.* * * * * * * * * * * * * * *THE PAWN is a full-length contemporary novel from...
No Place to Die
$

2.99
"In NO PLACE TO DIE, Jaden Skye creates a set of characters that are very well developed, and makes you cheer for our heroine on every page. The environment and the overall description of scenes are superb, making you feel the suspense in the air the whole time. Jaden Skye is a natural story teller and the plot is intelligent and intense, developing at a nice pace. The book was well edited and is an easy read...I can hardly wait to put my hands on the second volume of this series….I recommend this book to the permanent library of all readers that enjoy a well written suspense/romance."--Books and Movie Reviews (Roberto Mattos)NO PLACE TO DIE is book #1 in a new romantic suspense series by #1 bestselling author Jaden Skye!Olivia and Todd, madly in love, fly down to Key West when Todd offers to take her on a surprise trip...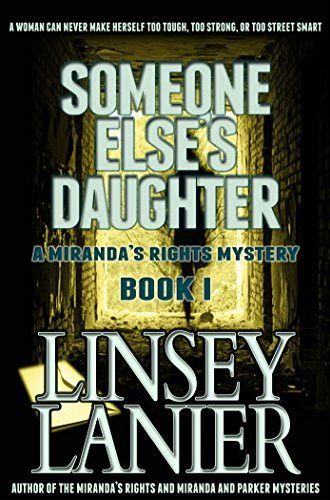 Someone Else's Daughter
$

3.99
Book #1 in the exciting mystery-thriller series from bestselling author Linsey Lanier.A woman can never make herself too tough, too strong, or too street smart.THE SEARCHING MOTHERMiranda Steele. Smart-talking, hot pepper-eating loner whose abusive ex-husband stole her baby and gave it up for adoption. She comes to Atlanta to hunt for her daughter.THE PIWade Parker. Wealthy owner of the Parker Investigative Agency, ace detective, and the most eligible forty-four-year-old bachelor in Atlanta. He still mourns the death of his socialite wife but must now solve a disturbing murder case.THE MURDERERA serial killer strangling young girls in a bizarre ritual. Why?She doesn't need a man.He needs to find a killer.Together, can they save a thirteen year old girl?********"Highly charged and emotional... Read it with tissue from the very beginning." Pamela Mason."It was a great read, honestly couldn't put it down and can't wait to read the next one." Cathie - Sydney,...
Wild Irish Heart
$

0.99
It is time…An ancient book, a power untouched, and a heart unloved lead Keelin O'Brien from her graduate studies in Boston to a small village on the coast of Southern Ireland. Determined to unearth the secrets lying hidden in the enchanted waters of the cove, Keelin has little time for a surly Irishman who infuriates her during the day and haunts her fantasies at night. Inexplicably drawn to the woman who has stepped from his dreams and into his world, Flynn fights a stubborn battle against his increasing attraction for Keelin. Forces unknown have better plans for the two. Only the secrets of the cove can show Keelin who she really is, the beauty of her mysterious power, and a love that will break the bounds of what she knows. From New York Times Bestselling author, Tricia O'Malley, comes a new romance series set on the rocky shores of Ireland.Wild...
Max E. James: Beach Bound
$

2.99
Looking for a hilarious children's book that is sure to have your young readers begging for the next chapter? Fans say this family-centered series has kids literally rolling on the floor laughing. Whether they're just beginning chapter books or reading at an intermediate level, the short chapters are the perfect length for a bedtime story. I have to warn you though, the cliffhangers are popular and have been known to extend bedtime on occasion. Give it a try and I'm confident you'll soon find the Max E. James series at the top of your child's reading list.Max E. James can hardly wait for a fun-filled day at the beach with his big brother Cody. The boys will build sand castles, trap crabs, and maybe even bodyboard. But wait—what about that time last summer when Max was bodyboarding, and got totally body-slammed?! Does he even want to chance another face-crushing, sand-in-his-teeth...
Revelation Space
$

8.99
The highly-acclaimed first novel in the Revelation Space universe When human colonists settled the Amarantin homeworld, few of them bothered to question the disappearance of its native population almost a million years before. But in the year 2551, one man, Dan Sylveste, is convinced that solving the riddle of the Amarantin is vital to human survival. As he nears the truth, he learns that someone wants him dead. Because the Amarantin were destroyed for a reason. And if that reason is made public, the universe—and reality itself—could be forever altered. This sprawling operatic novel ranges across vast gulfs of time and space to arrive at a terrifying conclusion. Alastair Reynolds, who holds a Ph.D. in Astronomy, has written a vivid and action-packed story that will linger in the minds of its readers. "[A] tour de force…ravishingly inventive." —Publishers Weekly "Best science fiction novel of the year" —Science Fiction Chronicle
January
$

2.99
"Fresh, fun, and unbelievably hot, Audrey Carlan's Calendar Girl series will have you falling in love over and over again and craving the next installment." ~ Meredith Wild, #1 NYT Best Selling Author of the Hacker Series. SynopsisIt's really simple. I needed money. A lot of money. One million dollars to be exact. The amount didn't matter. All that mattered is that at the end of that price tag held my father's life.No money. No life.The time limit was one year. On January 1st I had to pay up or my Father was going to be killed.When you're faced with an ultimatum like this, you do whatever you have to do.And that's exactly what I did.The job…Exquisite Escorts. My role, serve as high priced arm candy to anyone that can afford the $100,000 price tag for a month of my company. Sex is optional (for me) and a 20% increase...
Worth the Scandal
$

3.99
From USA Today bestselling author Karen Erickson comes the first sexy standalone in her WORTH IT series!All's fair in love and business… Alexander Worth has two great passions—his family business, and his control. Being president and CEO of Worth Luxury Goods allows him to exercise both. No one crosses him. But then Tessa Crawford crosses his path. She's professional, shy, voluptuous—and his employee. His legendary control is all that's holding him back from his desire for her. Risking the business is the one thing he can't do. After rising above her disadvantaged childhood, Tessa knows the last thing she should do is risk throwing it all away by falling into bed with her sexy boss. But on an extended European business trip, all self-imposed barriers burn away in the heat of their sizzling chemistry. That's not the only fire burning when they return home—whispers of corporate espionage have become a...
Once Gone
$

0.99
"A dynamic story line that grips from the first chapter and doesn't let go."--Midwest Book Review, Diane Donovan (regarding Once Gone)"A masterpiece of thriller and mystery! The author did a magnificent job developing characters with a psychological side that is so well described that we feel inside their minds, follow their fears and cheer for their success. The plot is very intelligent and will keep you entertained throughout the book. Full of twists, this book will keep you awake until the turn of the last page."--Books and Movie Reviews, Roberto Mattos (re Once Gone)Women are turning up dead in the rural outskirts of Virginia, killed in grotesque ways, and when the FBI is called in, they are stumped. A serial killer is out there, his frequency increasing, and they know there is only one agent good enough to crack this case: Special Agent Riley Paige.Riley is on paid leave herself,...