Featured Kindle Book Deals
My Grape Village
$

15.99
Five years after My Grape Escape, Laura and Franck are back in Burgundy to tackle their newest project, a derelict 16th-century winemaker's cottage located behind Franck's family home. Not only is this a daunting rebuild from the ground up, Laura and Franck now have two preschoolers adjusting to the foreign customs of a French school. Navigating the different rules for raising children and managing a family in a small French village prove every bit as challenging for Laura as learning to drive a stick shift through narrow streets or arguing with the architect of French Monuments over permissible paint colors (spoiler alert: any color as long as it's gray).
Shadows of Hope
$

2.99
Crisis pregnancy worker Marissa Moreau suspects her husband is cheating, but little does she know how close to home her husband's infidelity hits. College student Kaitlyn Farrows is floundering after a relationship with her professor leaves her pregnant. Soon she lands a job and a support system at the local pregnancy resource center and things seem to be turning around. But when Marissa and Kaitlyn become friends, neither one knows they share a connection—Colin, Marissa's husband and Kaitlyn's former professor. When their private lives collide, the two women must face the ultimate test of their faith and choose how to move forward as they live in the shadows of hope.
Brain Rules for Baby
$

15.99
In his New York Times bestseller Brain Rules, Dr. John Medina showed us how our brains really work—and why we ought to redesign our workplaces and schools. Now, in Brain Rules for Baby, he shares what the latest science says about how to raise smart and happy children from zero to five. This book is destined to revolutionize parenting. Just one of the surprises: The best way to get your children into the college of their choice? Teach them impulse control.
Riding the Bus with My Sister
$

16.00
In the ten years since Rachel Simon first invited the world to board the bus with her and her sister, Cool Beth, readers across the globe have been moved by their story. Now, in an updated edition with fifty pages of new content, Rachel Simon reflects on changes in her life, Beth's life, and the lives of individuals with intellectual and developmental disabilities. The highlight is Beth's update, which is in her own words.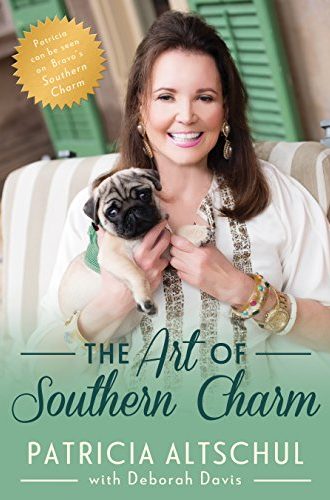 The Art of Southern Charm
$

8.99
Fan-favorite Bravolebrity Patricia Altschul from the primetime show Southern Charm finally brings fans her eagerly anticipated opus on etiquette and living a glamorous Southern lifestyle. Patricia provides advice on every situation, from hosting a memorable cocktail party, to decoding the dress code for any event, to handling a drunken boor at the dinner table, to delivering the perfectly phrased insult - like her now iconic "shameless strumpet". The Art of Southern Charm takes listeners inside the world of Charleston's most captivating grande dame, who (with Michael the Butler) offers a blueblood's blueprint for curating and celebrating life at its best.
1,000 Places to See Before You Die
$

16.99
The world's bestselling travel book is back in a more informative, more experiential, more budget-friendly full-color edition. A #1 New York Times bestseller, 1,000 Places reinvented the idea of travel book as both wish list and practical guide. As Newsweek wrote, it "tells you what's beautiful, what's fun, and what's just unforgettable— everywhere on earth." And now the best is better.
Party Time: Raving Arizona
$

4.89
Shaun Attwood arrived in Phoenix, Arizona, a penniless business graduate from a small industrial town in England. Within a decade, he became a stock-market millionaire. But he was leading a double life.  After taking his first Ecstasy pill at a rave in Manchester as a shy student, Shaun became intoxicated by the party lifestyle that would change his fortune. Years later, in the Arizona desert, Shaun became submerged in a criminal underworld, throwing parties for thousands of ravers and running an Ecstasy ring in competition with the Mafia mass murderer Sammy 'The Bull' Gravano.  As greed and excess tore through his life, Shaun had eye-watering encounters with Mafia hit men and crystal-meth addicts, enjoyed extravagant debauchery with superstar DJs and glitter girls, and ingested enough drugs to kill a herd of elephants. This is his story. 
Landon
$

0.99
I don't date. Don't get me wrong, I'm far from celibate, but my condition makes carrying on any kind of normal relationship impossible. My life revolves around In Safe Hands or ISH, the underground hacker group I work with to track down and take care of predators and sex offenders who beat the system. I'm satisfied with my life until the day I meet the smart mouthed, compassionate, determined woman who opens my eyes to possibilities I never thought existed.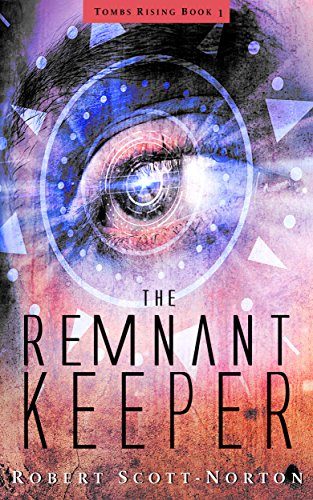 The Remnant Keeper
$

2.99
When the dead can testify, their killers resort to desperate measures The Remnant Keepers are a loathed group of telepaths, paid to read the last memories of the recently murdered. Jack Winston is one of the best and hates it. Under the scrutiny of the world's most powerful corporation, Jack is as much a prisoner as those he helps send behind bars. But when his latest case arrives, Jack's world shatters as his wife is brutally murdered. Fuelled by vengeance, Jack vows to catch the murderer, but as the bodies pile up, Jack realises he's made a terrible mistake; he was never the hunter, only the hunted.
Mad About Matt
$

0.99
A hot cop and a sweet baker get a second chance at love in this small-town romance.
The Beauty Bride
$

0.99
Delacroix kicks off an exciting new medieval romance series with this introduction to young Alexander, Laird of Kinfairlie, who has three unmarried sisters. Now that their parents are dead, Alexander has no choice but to see each of them wed in haste.
Smile at Strangers
$

13.99
"Eat, pray . . . kick ass. Delivered with self-deprecating candor, Schorn's life lessons learned at the dojo will resonate with anyone who's ever tried to remodel a house, raise kids, cope with a health crisis, navigate office politics or hyperventilated—essentially anyone who's ever been slammed on the mat while testing for the black belt of life. Like the fighter herself, you can't put this one down."—Mary Moore, author of The Unexpected When You're Expecting
Outlaw Platoon
$

16.99
A riveting story of American fighting men, Outlaw Platoon is Lieutenant Sean Parnell's stunning personal account of the legendary U.S. Army's 10th Mountain Division's heroic stand in the mountains of Afghanistan
Talk Like TED
$

15.99
Public speaking coach and bestselling author of The Presentation Secrets of Steve Jobs, Carmine Gallo investigates TED talks, most popular TED presenters and top researchers to get their insights in order to illustrate the nine secrets of successful TED presentations.
The Less Is More Garden
$

16.99
When it comes to gardens, bigger isn't always better. A smaller space requires fewer plants and less time to design, install, and maintain. The Less Is More Garden shows you how to take advantage of every square foot of space. Designer Susan Morrison offers savvy tips to match your landscape to your lifestyle, draws on years of experience to recommend smart plants with seasonal interest, and suggests hardscape materials to personalize your space. Inspiring photographs highlight a variety of inspiring small-space designs from around the country.