Featured Kindle Book Deals
Law of Attraction
$

16.00
The Secret opened the minds of today's readers to the power of positive thinking. Law of Attraction is the book that's going to guide them every step of the way toward getting the life they've always desired.
Into the Planet
$

16.99
From one of the world's most renowned cave divers, a firsthand account of exploring the earth's final frontier: the hidden depths of our oceans and the sunken caves inside our planet.
Ashes of the Fall
$

11.99
In the year 2048, the crumbling remnants of western North America are suddenly buried in ash, weakening the grip of the brutal dictatorship. A factional landscape springs from the ashes, con man Luke Stokes artfully navigating the clash.
When to Rob a Bank
$

15.99
In celebration of the 10th anniversary of the landmark book Freakonomics comes this curated collection from the most readable economics blog in the universe. It's the perfect solution for the millions of readers who love all things Freakonomics. Surprising and erudite, eloquent and witty, When to Rob a Bank demonstrates the brilliance that has made the Freakonomics guys an international sensation, with more than 7 million books sold in 40 languages, and 150 million downloads of their Freakonomics Radio podcast.
Witch's Bell Book One
$

14.99
Ebony Bell owns a cantankerous magical bookstore with a personality like a battering ram. Her best friend is a detective who drives like a bat out of hell. And a tall, dark, handsome, but seriously irritating stranger by the name of Nathan Wall has just walked into her life. Oh, and she's a witch. A consultant witch, to be precise. She spends her mornings selling books and her evenings investigating magical crimes for the local police department.
The Tunnels
$

17.00
A thrilling Cold War narrative of superpower showdowns, media suppression, and two escape tunnels beneath the Berlin Wall.
Ganja Yoga
$

22.99
From the first yoga instructor to bring cannabis-enhanced yoga classes to North America, a groundbreaking guide to finding balance in our lives using the ancient method of mixing cannabis with spiritual practice.
Esther the Wonder Pig
$

16.99
Unlikely pig owners Steve and Derek got a whole lot more than they bargained for when the designer micro piglet they adopted turned out to be a full-sized 600-pound sow! This funny, inspirational story shows how families really do come in all shapes and sizes.
The Day Lincoln Was Shot
$

14.99
The Day Lincoln Was Shot is a gripping, minute-by-minute account of April 14, 1865: the day President Abraham Lincoln was tragically assassinated.
Rescued from the Ashes
$

16.99
The diary of a young Jewish housewife who, together with her husband and five-month-old baby, fled the Warsaw ghetto at the last possible moment and survived the Holocaust hidden on the "Aryan" side of town in the loft of a run-down tinsmith's shed.
Jacksonland
$

17.00
Jacksonland is the thrilling narrative history of two men—President Andrew Jackson and Cherokee chief John Ross—who led their respective nations at a crossroads of American history. Five decades after the Revolutionary War, the United States approached a constitutional crisis. At its center stood two former military comrades locked in a struggle that tested the boundaries of our fledgling democracy. Jacksonland is their story.
Remembering Whitney
$

16.99
The definitive account of Whitney Houston's astonishing life, ground-breaking career, and tragic death — complete with never-before-seen photographs — from the only one who truly knows the story behind the headlines: her mother, Cissy Houston.
The Pants Of Perspective
$

12.99
Anna was never anything like those "real" runners on telly - all spindly limbs, tiny shorts, and split times - but when she read about New Zealand's 3,000-kilometer-long Te Araroa Trail, she began to wonder...perhaps being a "real" runner was overrated. Maybe she could just run it anyway?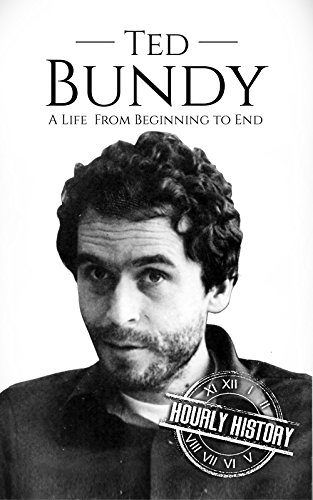 Ted Bundy
$

12.99
Ted Bundy's story does not end with his capture, nor does it end with his trial and conviction. Even moments before he was executed by electric chair, the most notorious serial killer in US history revealed more crimes and more victims. We will never know the true number of Bundy's victims.
Comet's Tale
$

14.95
Comet's Tale is a story about a friendship between two former winners, both a little down on their luck, who together stage a remarkable comeback. A former hard-driving attorney, Steven D. Wolf has reluctantly left his job and family and moved to Arizona for its warm winter climate. There he is drawn to a local group that rescues abused racing greyhounds. Although he can barely take care of himself because of a spinal condition, Wolf adopts Comet, an elegant cinnamon-striped racer. Or does Comet adopt Wolf?