Featured Kindle Book Deals
The Sun and Her Stars
$

16.99
The little-known story of screenwriter Salka Viertel, whose salons in 1930s and 40s Hollywood created a refuge for a multitude of famous figures who had escaped the horrors of World War ll.
Beastie Boys Book
$

50.00
A panoramic experience that tells the story of Beastie Boys, a book as unique as the band itself—by band members ADROCK and Mike D, with contributions from Amy Poehler, Colson Whitehead, Spike Jonze, Wes Anderson, Luc Sante, and more.
Triumph
$

14.00
Carolyn Jessop, New York Times bestselling author of Escape, returns with the moving and inspirational tale of her life after she heroically fled the cult she'd been raised in and hares the sources of strength that allowed her not just to survive, but to flourish in her new life.
Heartstone
At the behest of a former servant to Catherine Parr, Shardlake travels to Portsmouth to investigate claims of unspeakable crimes committed upon a young ward of the court. There, Shardlake uncovers disturbing evidence even as England's continuing war with France rages around him.
Empress of Forever
From Hugo Award finalist Max Gladstone comes a smart, swashbuckling, wildly imaginative adventure; the saga of a rag-tag team of brilliant misfits, dangerous renegades, and enhanced outlaws in a war-torn future.
Lost Books and Old Bones
Set in Edinburgh, Scotland, Lost Books and Old Bones is a delightful new mystery by Paige Shelton, featuring bookseller and amateur sleuth Delaney Nichols.
Burn So Good
A swoon-worthy second chance romance from USA Today Bestselling Author J.H. Croix!
Inheritance
$

16.95
From the acclaimed, best-selling memoirist, novelist—"a writer of rare talent" (Cheryl Strayed)— and host of the hit podcast Family Secrets, comes a memoir about the staggering family secret uncovered by a genealogy test: an exploration of the urgent ethical questions surrounding fertility treatments and DNA testing, and a profound inquiry of paternity, identity, and love.
Born a Crime
$

18.00
The compelling, inspiring, and comically sublime story of one man's coming-of-age, set during the twilight of apartheid and the tumultuous days of freedom that followed.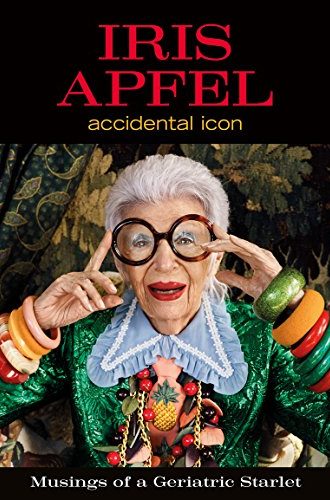 Iris Apfel: Accidental Icon
$

16.99
A unique and lavishly illustrated collection of musings, anecdotes, and observations on all matters of life and style, infused with the singular candor, wit, and exuberance of the globally revered ninety-six-year-old fashion icon whose work has been celebrated at the Metropolitan Museum of Art's Costume Institute and by countless fans worldwide.
The Wicked Boy
$

17.00
From the internationally bestselling author, a deeply researched and atmospheric murder mystery of late Victorian-era London.
Booty Bones
It's time to catch a killer or walk the plank for P.I. Sarah Booth Delaney in Booty Bones, award-winning author Carolyn Haines's latest whodunit. Yo ho!
Open Carry
New York Times bestselling author Mark Greaney calls Marc Cameron's books "riveting page-turners," and this first book in a brand-new series is no different. Deputy U.S. Marshal Arliss Cutter is a born tracker. His newest assignment is taking him out of his comfort zone to southeast Alaska. Dark, uninhabited forests often shrouded in fog. And it's the kind of case that makes his blood run cold...
A Dress the Color of the Sky
$

15.99
My name is Prudence Aldrich. My friends call me Prue. I am a wife, a mother, and a sex addict. Welcome to my heart-wrenching world of deception and adultery - disguised behind the pretense of an ordinary life. This is my story of addiction and recovery. Follow Prue in her journey to find self-love.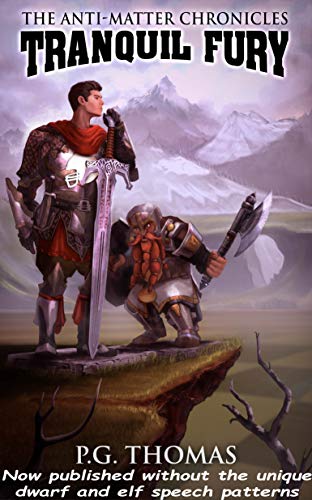 Tranquil Fury
$

8.99
From a UK reviewer: "Narnia, Middle Earth, Hogwarts; Westeros; and now Calicon - the nine books that comprise this monumental piece of literature are not wasted, as there are few moments where the pace lets you breath; full of enlivened battles; humor; tragedy and triumph, often bringing real tears to my cold heart. This is an epic trilogy of trilogies."