Featured Kindle Book Deals
I Know This Much Is True
$

17.99
On the afternoon of October 12, 1990, my twin brother, Thomas, entered the Three Rivers, Connecticut, public library, retreated to one of the rear study carrels,...
The Progeny
$

16.99
She the descendant of a serial killer. Now she's the hunted. The breakneck novel from New York Times bestselling author Tosca Lee with an end you...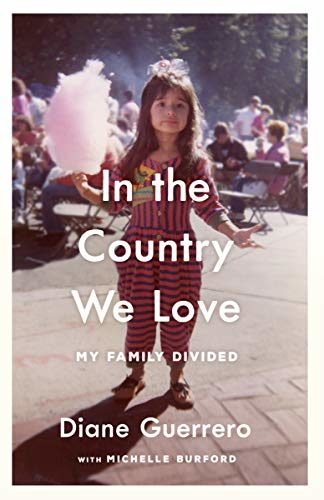 In the Country We Love
$

16.99
The star of Orange is the New Black and Jane the Virgin presents her personal story of the real plight of undocumented immigrants in this country
Paperbacks from Hell
$

24.99
Take a tour through the horror paperback novels of two iconic decades . . . if you dare. Page through dozens and dozens of amazing book covers featuring well-dressed skeletons, evil dolls, and knife-wielding killer crabs! Read shocking plot summaries that invoke devil worship, satanic children, and haunted real estate! Horror author and vintage paperback book collector Grady Hendrix offers killer commentary and witty insight on these trashy thrillers that tried so hard to be the next Exorcist or Rosemary's Baby.
Where the Light Enters
$

27.00
An intimate look at the love that built the Biden family and the delicate balancing act of the woman at its center
The Happiness Curve
$

16.99
Full of insights and data and featuring many ways to endure the slump and avoid its perils and traps, The Happiness Curve doesn't just show listeners the dark forest of midlife; it helps them find a path through the trees. It also shows how we can - and why we must - do more to help each other through the woods.
Taking Back Your Holidays
$

19.99
Maybe you love Christmas, or maybe you want to love Christmas, but you feel like the time between the beginning of Fall and the start of the New Year flies by so fast that you can't stop to enjoy a moment of it. Did you get a chance to sing Christmas songs together? To cook your grandmother's secret recipes in your own kitchen? To make a snow angel? To sing "Happy Holidays" to your neighbors? This year is your chance to take back your holidays.
Mayflower
$

15.95
From the perilous ocean crossing to the shared bounty of the first Thanksgiving, the Pilgrim settlement of New England has become enshrined as our most sacred national myth. Yet, as bestselling author Nathaniel Philbrick reveals in his spellbinding new book, the true story of the Pilgrims is much more than the well-known tale of piety and sacrifice; it is a fifty-five-year epic that is at once tragic, heroic, exhilarating, and profound.
I Must Say
$

15.99
In this engagingly witty, wise, and heartfelt memoir, Martin Short tells the tale of how a showbiz- obsessed kid from Canada transformed himself into one of Hollywood's favorite funnymen, known to his famous peers as the "comedian's comedian."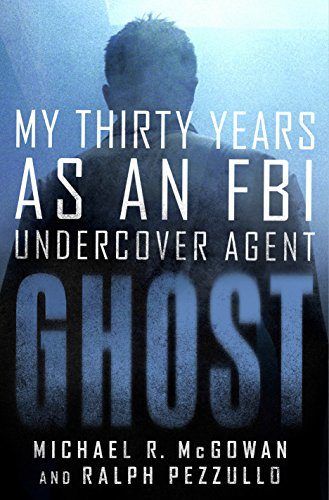 Five Stars
$

16.99
Ideas don't sell themselves. As the forces of globalization, automation, and artificial intelligence combine to disrupt every field career, having a good idea isn't good enough. Mastering the ancient art of persuasion is the key to standing out, getting ahead, and achieving greatness in the modern world. Communication is no longer a "soft" skill - it is the human edge that will make you unstoppable, irresistible, and irreplaceable - earning you that perfect rating, that fifth star. Five Stars teaches listeners how to master the art of persuasion - written and read by the best-selling author of Talk like TED.
Hero Dogs
$

16.99
Lola was a buckshot-riddled stray, lost on a Memphis highway. Cody was rejected from seven different homes. Ace had been sprayed with mace and left for dead on a train track. They were deemed unadoptable. Untrainable. Unsalvageable. These would become the same dogs America relied on when its worst disasters hit.
Here If You Need Me
$

15.00
HERE IF YOU NEED ME is the story Kate Braestrup's remarkable journey from grief to faith to happiness - as she holds her family together in the wake of her husband's death, pursues his dream of becoming a minister, and ultimately finds her calling as a chaplain to search-and-rescue workers. It is dramatic, funny, deeply moving, and simply unforgettable--an uplifting account of finding God through helping others, and of the small miracles that happen every day when a heart is grateful and love is restored.
I Heard You Paint Houses
$

16.99
The inspiration for the major motion picture, THE IRISHMAN, directed by Academy Award® winner Martin Scorsese, starring Academy Award® winners Robert De Niro, Al Pacino, Joe Pesci, Anna Paquin, and Academy Award® nominee Harvey Keitel, and written by Academy Award® winner Steven Zaillian.
Miracle at Midway
$

16.99
New York Times bestseller: The true story of the WWII naval battle portrayed in the Roland Emmerich film is "something special among war histories" (Chicago Sun-Times).