Featured Kindle Book Deals
The Art of Happiness
$

28.00
An updated edition of a beloved classic—the original book on happiness, with new material from His Holiness the Dalai Lama and Dr. Howard Cutler.
The Ends of the World
$

16.00
As new groundbreaking research suggests that climate change played a major role in the most extreme catastrophes in the planet's history, award-winning science journalist Peter Brannen takes us on a wild ride through the planet's five mass extinctions and, in the process, offers us a glimpse of our increasingly dangerous future
Talking to 'Crazy'
$

16.99
In his book Just Listen, Mark Goulston shared his best-selling formula for getting through to the resistant people in your life. Now, in his breakthrough new book Talking to Crazy, he brings his communication magic to the most difficult group of all - the downright irrational. As a psychiatrist, Goulston has seen his share of crazy, and he knows from experience that you can't simply argue it away. The key to handling irrational people is to learn to lean in to the crazy - to empathize with it. That radically changes the dynamic and transforms you from a threat into an ally.
The Real Doctor Will See You Shortly
$

16.00
A scorchingly frank look at how doctors are made, bringing readers into the critical care unit to see one burgeoning physician's journey from ineptitude to competence.
Blood Vice
$

9.99
Detective Jenna Skye bombs her first week on the St. Louis Vice Squad when she's bitten by a vampire in a supernatural brothel. Her day only gets worse from there. She wakes up in the morgue and discovers that her partner is dead. Before the sun rises, she realizes she is too. Jenna vows to continue their investigation until justice is served, but a werewolf squatter, an unexpected visit from her estranged sister, and a nosy FBI agent stand in her way. Not to mention her fresh aversion to sunlight and a thirst for something a little stiffer than revenge.
Heads in Beds
$

8.99
In the tradition of Kitchen Confidential and Waiter Rant, a rollicking, eye-opening, fantastically indiscreet memoir of a life spent (and misspent) in the hotel industry.
Testimony
$

18.00
On the 40th anniversary of The Band's legendary The Last Waltz concert, Robbie Robertson finally tells his own spellbinding story of the band that changed music history, his extraordinary personal journey, and his creative friendships with some of the greatest artists of the last half-century.
Good Manners for Nice People Who Sometimes Say F*ck
$

16.99
We live in a world that's very different from the one in which Emily Post came of age. Many of us who are nice (but who also sometimes say "f*ck") are frequently at a loss for guidelines about how to be a good person who deals effectively with the increasing onslaught of rudeness we all encounter.
Sleep Smarter
$

16.99
In Sleep Smarter, Stevenson shares easy tips and tricks to discover the best sleep and best health of your life. With his 14-Day Sleep Makeover, you'll learn how to create the ideal sleep sanctuary, how to hack sunlight to regulate your circadian rhythms, which clinically proven sleep nutrients and supplements you need, and stress-reduction exercises and fitness tips to keep you mentally and physically sharp. Sleep Smarter is the ultimate guide to sleeping better, feeling refreshed, and achieving a healthier, happier life.
The Onion Field
$

17.00
This is the frighteningly true story of two young cops and two young robbers whose separate destinies fatally cross one march night in a bizarre execution in a deserted Los Angeles field.
The Official CIA Manual of Trickery and Deception
$

14.99
Once a top-secret training manual for CIA field agents in the early Cold War Era of the 1950s, The Official CIA Manual of Trickery and Deception is now available to the general public. An amazing historical artifact, this eye-opening handbook offered step-by-step instructions to covert intelligence operatives in all manner of sleight of hand and trickery designed to thwart the Communist enemy.
We Fed an Island
$

27.99
The true story of how a group of chefs fed hundreds of thousands of hungry Americans after Hurricane Maria and touched the hearts of many more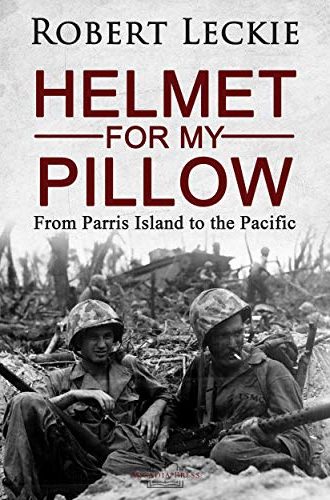 Helmet for My Pillow
$

5.99
Drawing on his own personal experiences, a renowned military historian offers a vivid account of combat and survival during World War II as he chronicles the exploits of the U.S. Marines as they battled their way across the Pacific toward Japan.
Bringing Columbia Home
$

16.99
Timed to release for the 15th Anniversary of the Columbia space shuttle disaster, this is the epic true story of one of the most dramatic, unforgettable adventures of our time.
You vs You
$

16.99
People often self-sabotage if they're not mindful, wise, and willing. You vs You reinforces the idea that readers can choose today to fight against who they once were (or are) and become who they are made to be. You vs You is about that choice and the challenging, rewarding quest that ensues.
The Southerner's Handbook
$

28.99
Whether you live below the Mason Dixon Line or just wish you did, The Southerner's Handbook is your guide to living the good life. Curated by the editors of the award-winning Garden & Gun magazine, this compilation of more than 100 instructional and narrative essays offers a comprehensive tutorial to modern-day life in the South.