Featured Kindle Book Deals
Shooting Victoria
$

16.99
A New York Times Notable Book for 2012.  From a hunchbacked dwarf to a paranoid poet–assassin, a history of Victorian England as seen through the numerous assassination attempts on Queen Victoria.
Girls Like Us
$

10.99
A groundbreaking and irresistible biography of three of America's most important musical artists—Carole King, Joni Mitchell, and Carly Simon—charts their lives as women at a magical moment in time.
Show Dog
$

15.99
Journalist Josh Dean tells the story of a loveable Australian Shepherd, Jack, on his novice tour through the exciting world of professional dog showing, following Jack from his first competitions in local school gymnasiums all the way to the great granddaddy of them all, the Westminster Dog Show.
Save Me from Myself
$

15.99
The amazing true story of an out-of-control rock star, his devastating addiction to drugs, and his miraculous redemption through Jesus Christ.
Westward Winds
$

8.99
With over 500 five-star Amazon reviews: Craving adventure, Tessa becomes a mail-order bride to Montana rancher and widowed father Dean. Can this pair - as different as night and day - fall in love? The riveting first read in a series!
The Opposite of Spoiled
$

15.99
In the spirit of Wendy Mogel's The Blessing of a Skinned Knee and Po Bronson and Ashley Merryman's Nurture Shock, New York Times "Your Money" columnist Ron Lieber delivers a taboo-shattering manifesto that explains how talking openly to children about money can help parents raise modest, patient, grounded young adults who are financially wise beyond their years.
Nora Roberts Land
$

13.99
Journalist Meredith Hale's ex-husband claimed her Nora Roberts addiction gave her unrealistic expectations about marriage, and she believed him. All dreams of happily ever after—or Nora Roberts Land as her mother calls it—went up in smoke. But when her family asks her to temporarily help their Dare Valley, Colorado newspaper, she decides it's time to change her life and prove her ex wrong. She's determined to find her own small-town Nora Roberts hero, prove that true love exists, and publish a story about her quest.
Louisiana Longshot
$

11.99
CIA assassin Fortune Redding is about to undertake her most difficult mission ever - in Sinful, Louisiana. With a leak at the CIA and a price placed on her head by one of the world's largest arms dealers, Fortune has to go off-grid, but she never expected to be this far out of her element. Posing as a former beauty queen turned librarian in a small bayou town seems worse than death to Fortune, but she's determined to fly below the radar until her boss finds the leak and puts the arms dealer out of play.
The Girl From Paradise Hill
$

13.99
Tess returns home to bury her father but what she finds buried in his attic makes her question everything she thought she knew about the mild-mannered trucker…
Billy Joel: The Definitive Biography
$

16.99
In Billy Joel, acclaimed music journalist Fred Schruers draws upon more than one hundred hours of exclusive interviews with Joel to present an unprecedented look at the life, career, and legacy of the pint-sized kid from Long Island who became a rock icon.
The Boyfriend Sessions
$

0.99
Christa Morrison has commitment issues, a fact that quickly becomes apparent after she flees a romantic proposal in Paris, the thunder of impending wedding bells ringing in her ears. Back in Sydney, she turns to her closest friends for reassurance. Instead they offer her a startling and painful diagnosis: she's a relationship junkie. The cure? An extreme rehabilitation program guaranteed to reform even the most L-word illiterate.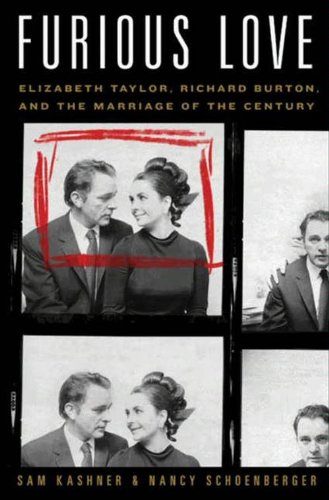 Furious Love
$

16.99
From veteran entertainment reporter Sam Kashner and biographer Nancy Schoenberger comes the definitive account of the greatest Hollywood love story ever told—the romance of Elizabeth Taylor and Richard Burton.
An Uncomplicated Life
$

14.99
A father's exhilarating and funny love letter to his daughter with Down syndrome whose vibrant and infectious approach to life has something to teach all of us about how we can better live our own.
Everyone Loves You When You're Dead
$

16.99
Neil Strauss can uncover the naked truth like nobody else. With his groundbreaking book The Game, Strauss penetrated the secret society of pickup artists. Now, in Everyone Loves You When You're Dead, the Rolling Stone journalist collects the greatest moments from the most insane music interviews of all time.