Something Must Be Done About Prince Edward County
$

15.99
Combining hard-hitting investigative journalism and a sweeping family narrative, this provocative true story reveals a little-known chapter of American history: the period after the Brown v. Board of Education decision when one Virginia school system refused to integrate.
Then and Now
$

16.99
One of the greatest American singers and actresses of her generation looks back on a magical and turbulent life spanning a half century of theatrical history from the golden age of the Broadway musical to the present day.
Buried In a Bog
New York Times bestselling author Sheila Connolly introduces the first novel in the County Cork mystery series—set in a small village in Ireland where buried secrets are about to rise to the surface...
Sisters in Love
$

10.99
Sisters in Love is a steamy contemporary romance with alpha male heroes and sexy, empowered women. They're flawed, funny, passionate, and very relatable for readers who enjoy contemporary romance and women's fiction.
Wild Beauty
For nearly a century, the Nomeolvides women have tended the grounds of La Pradera, the lush estate gardens that enchant guests from around the world. They've also hidden a tragic legacy: if they fall in love too deeply, their lovers vanish. But then, after generations of vanishings, a strange boy appears in the gardens.
When Brooklyn Was Queer
$

29.99
The never-before-told story of Brooklyn's vibrant and forgotten queer history, from the mid-1850s up to the present day.
You Can't Ruin Christmas
Have you ever been dumped right before the holidays? It sucks. Luckily, my handsome hockey player roommate steps in with a plan. He's going to volunteer his services as my personal trainer, so that I can get a revenge body and make my ex regret leaving me. But during our long, sweaty sessions at the gym, I find myself becoming more and more attracted to Sven. Did I mention he's my ex's brother?
I'm Telling the Truth, but I'm Lying
$

15.99
In I'm Telling the Truth, but I'm Lying Bassey Ikpi explores her life—as a Nigerian-American immigrant, a black woman, a slam poet, a mother, a daughter, an artist—through the lens of her mental health and diagnosis of bipolar II and anxiety. Her remarkable memoir in essays implodes our preconceptions of the mind and normalcy as Bassey bares her own truths and lies for us all to behold with radical honesty and brutal intimacy.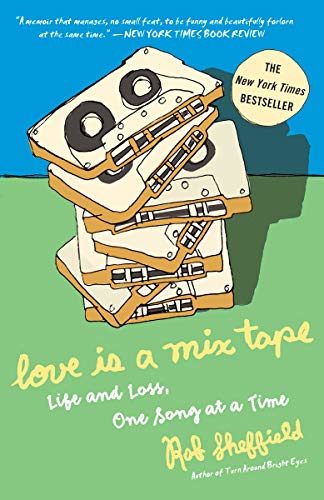 Love Is a Mix Tape
$

15.00
Mix tapes: We all have our favorites. Stick one into a deck, press play, and you're instantly transported to another time in your life. For Rob Sheffield, that time was one of miraculous love and unbearable grief. A time that spanned seven years, it started when he met the girl of his dreams, and ended when he watched her die in his arms. You'll read these words, perhaps surprisingly, with joy in your heart and a song in your head—the one that comes to mind when you think of the love of your life.
Nightmares of Caitlin Lockyer
$

14.99
Six months ago, Nathan's sister was brutally murdered. Now the 23-year-old former playboy desires only one thing: revenge. Late at night, Nathan trudges down the beach where his sister's body was found. He's searching for answers, but all he finds is a new nightmare: another girl's tortured body. Only this one isn't dead . . . yet.
How Democracies Die
$

16.00
Drawing on decades of research and a wide range of historical and global examples, from 1930s Europe to contemporary Hungary, Turkey, and Venezuela, to the American South during Jim Crow, Levitsky and Ziblatt show how democracies die—and how ours can be saved.
Wander Dust
Ever since her sixteenth birthday, strange things keep happening to Seraphina Parrish. The Lady in Black burns Sera's memories. Unexplainable Premonitions catapult her to other cities. The Grungy Gang wants to kill her. And a beautiful, mysterious boy stalks her.
The Oregon Trail
$

17.99
A major bestseller that has been hailed as a "quintessential American story" (Christian Science Monitor), Rinker Buck's The Oregon Trail is an epic account of traveling the 2,000-mile length of the Oregon Trail the old-fashioned way—in a covered wagon with a team of mules—that has captivated readers, critics, and booksellers from coast to coast.
Until I Die Again
$

3.99
Chris Copestakes's young life ends in a second filled with twisting metal, shattering glass, and her own terrified cry. Against all odds, she wakes up in a hospital and discovers she's been given a second chance. But there's a catch. A big one. She's been returned to earth in the body of beautiful Hallie DiBarto, the soon-to-be-ex wife of a wealthy resort owner.
Paddle Your Own Canoe
$

16.00
Parks and Recreation actor and Making It co-host Nick Offerman shares his humorous fulminations on life, manliness, meat, and much more in this New York Times bestseller.