Featured Kindle Book Deals
Sisters of Sword and Song
$

17.99
Rebecca Ross, acclaimed author of The Queen's Rising duology, delivers a thrilling new fantasy about the lengths two sisters will go for each other. Perfect for...
Boy Erased
$

16.00
When Garrard Conley was a nineteen-year-old college student, he was outed to his parents, and forced to make a life-changing decision: either agree to attend a church-supported conversion therapy program that promised to "cure" him of homosexuality; or risk losing family, friends, and the God he had prayed to every day of his life. This New York Times bestselling memoir about identity, love and understanding was adapted into a major motion picture starring Nicole Kidman, Russell Crowe, Lucas Hedges, and Joel Edgerton, who directed the film.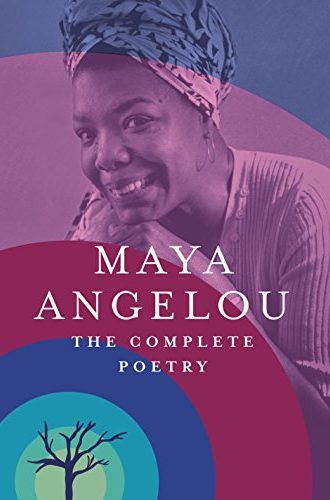 The Complete Poetry
$

30.00
Throughout her illustrious career in letters, Maya Angelou gifted, healed, and inspired the world with her words. Now the beauty and spirit of those words live on in this new and complete collection of poetry that reflects and honors the writer's remarkable life. The beauty and spirit of Maya Angelou's words live on in this complete collection of poetry.
Mud, Sweat, and Tears
$

14.99
Known and admired by millions as the star of Man vs. Wild, Bear Grylls has survived where few would dare to go. Now, for the first time, Bear tells the story of his action-packed life. Gripping, moving, and wildly exhilarating, Mud, Sweat, and Tears is a must-read for adrenaline junkies and armchair explorers alike.
Salt
$

18.99
In his fifth work of nonfiction, Mark Kurlansky turns his attention to a common household item with a long and intriguing history: salt. The only rock we eat, salt has shaped civilization from the very beginning, and its story is a glittering, often surprising part of the history of humankind. A substance so valuable it served as currency, salt has influenced the establishment of trade routes and cities, provoked and financed wars, secured empires, and inspired revolutions.
The Possibility Dogs
$

14.95
After a grisly search-and-rescue operation led to troubling consequences for author Susannah Charleson, she found that her relationship with Puzzle, her search dog, made a surprising contribution to her own healing. Inspired by that experience, Charleson learned to identify abandoned dogs with service potential, plucking them from shelters and training them to work with disabled human partners, to whom the dogs bring assistance, comfort, and hope.
Into the Raging Sea
$

16.99
On October 1, 2015, Hurricane Joaquin barreled into the Bermuda Triangle and swallowed the container ship El Faro whole, resulting in the worst American shipping disaster in 35 years. No one could fathom how a vessel equipped with satellite communications, a sophisticated navigation system, and cutting-edge weather forecasting could suddenly vanish - until now.
Rough
$

2.99
Survival doesn't come easy… I'm a cautionary tale. A statistic. A victim. A single teenage mother from the poor part of town. Most of the time I'm too busy working and struggling to care what people think. Survival doesn't come easy. I have a dark secret, a pressure valve, a rare moment just for myself. On these nights I visit a club. There I find men who give me what I need. Men who aren't afraid to take what they want.
How Not to Die
$

16.99
From the physician behind the wildly popular NutritionFacts website, How Not to Die reveals the groundbreaking scientific evidence behind the only diet that can prevent and reverse many of the causes of disease-related death.
This Is Just My Face
$

15.99
In This Is Just My Face, Gabourey Sidibe—the "gives-zero-effs queen of Hollywood AND perceptive best friend in your head" (Lena Dunham)—paints her unconventional rise to fame with full-throttle honesty. Sidibe tells engrossing, inspiring stories about her Bed-Stuy/Harlem/Senegalese family life with a polygamous father and a gifted mother who supports her two children by singing in the subway, her first job as a phone sex "talker," and her Oscar-nominated role in Lee Daniels's Precious.
The Witness Wore Red
$

17.00
The Witness Wore Red is a gripping account of one woman's struggle to escape the perverse embrace of religious fanaticism and sexual slavery, and a courageous story of hope and transformation.
TED Talks
$

15.99
Since taking over TED in 2001, Chris Anderson has shown how carefully crafted talks can be the key to unlocking empathy, spreading knowledge, and promoting a shared dream. Done right, a talk can electrify a room and transform an audience's worldview; it can be more powerful than anything in written form.
One O'Clock Hustle
$

14.99
Rebecca Mayfield has always been a by-the-book cop until Richie Amalfi enters her life--and makes her want to throw the book at him! Now, Richie's accused of murder and runs to Rebecca to help him prove his innocence. She's completely flummoxed by this, but the more she learns about the case, the more convinced she is that he's not guilty. Will she break all the rules to help him, or do her job the way she's been taught? And what are the consequences for either choice?
Drink
$

16.99
In Drink: The Intimate Relationship Between Women and Alcohol, award-winning journalist Anne Dowsett Johnston combines in-depth research with her own personal story of recovery, and delivers a groundbreaking examination of a shocking yet little recognized epidemic threatening society today: the precipitous rise in risky drinking among women and girls.
I Contain Multitudes
$

16.99
Joining the ranks of popular science classics like The Botany of Desire and The Selfish Gene, a groundbreaking, wondrously informative, and vastly entertaining examination of the most significant revolution in biology since Darwin—a "microbe's-eye view" of the world that reveals a marvelous, radically reconceived picture of life on earth.
Apache Dawn
$

16.99
Chad Huntley-The Source-is the world's most wanted man. He'd done his part during the Great Pandemic to help defeat the deadliest threat to face mankind in human history. At last he can live his life, alone and on his terms. He finally has a chance at peace. But just when things return to normal after a decade of chaos, the devastating virus returns-this time as a weapon. The unique properties of Chad's blood provide the tools needed to craft a cure but not everyone wants the plague stopped.