Heartbreak
"It's a tale of survival, sacrifice and love between two teenagers with an uncertain future." - The Book SirensSome wounds never heal...She's stuck in another foster home. He's the new boy with a bad reputation.Falling in love in the wrong place and the wrong time never felt so good.****************NOTE: This novella is a prequel to the full-length standalone novel BETTER WHEN IT HURTS from New York Times bestselling author Skye Warren available now."Dark and gritty, the story of Hannah's love with Blue unfolds as we are taken back in time." - Lina's Reviews Book Blog"Skye Warren. She writes with so much soul, you can taste it even after a few sentences." - Literaria Book BlogDon't Miss a Breathtaking Minute of Blue and Hannah...Heartbreak - the prequel novellaBetter When It HurtsEven BetterTHE STRIPPED SERIES1. Tough Love2. Love the Way You Lie3. Better When It Hurts4. Even Better5. Pretty When You Cry6....
Shroud for a Nightingale
$

0.00
Hailed as "mystery at its best" by The New York Times, Shroud for a Nightingale is the fourth book in bestselling author P.D. James's Adam Dalgliesh mystery series.The young women of Nightingale House are there to learn to nurse and comfort the suffering. But when one of the students plays patient in a demonstration of nursing skills, she is horribly, brutally killed. Another student dies equally mysteriously, and it is up to Adam Dalgliesh of Scotland Yard to unmask a killer who has decided to prescribe murder as the cure for all ills.
Starship Conquest
$

2.99
From Hugo and Dragon Award finalist and Amazon bestselling author David VanDyke.When the captain and crew of EarthFleet's most powerful dreadnought Conquest is sent on a mission forty light years from Earth, none of them expect to return. To find a home and keep humanity safe from hostile aliens, they must fight to seize a new world, initiating EarthFleet's first conquest of another star system.Starship Conquest is Book 1 of the Plague Wars: Stellar Conquest series, which carries the Plague Wars series forward a century into the future when humanity turns to the stars to find its destiny. It tells of a bitter battle as EarthFleet smashes into an alien star system in a desperate first strike to save humanity. Follow the starship Conquest as its captain and crew take the fight to Earth's enemies, finding allies and making heroic sacrifices in order to secure the future of Earth's solar...
You Are Mine
Serena knows a few simple things. She will always be owned by a warlock. She will never have freedom. She will always do what her warlock wishes, regardless of how inane, frivolous, or cruel it is. And if she doesn't follow the rules, she will be tarnished. Spelled to be bald, inked, and barren for the rest of her life—worth less than the shadow she casts.Then her ownership is won by a barbarian from another country. With the uncertainty that comes from belonging to a new warlock, Serena questions if being tarnished is really worse than being owned by a barbarian, and tempts fate by breaking the rules. When he looks the other way instead of punishing her, she discovers a new world. The more she ventures into the forbidden, the more she learns of love and a freedom just out of reach. Serena longs for both. But in a...
Miracle at the Museum of Broken Hearts
All Rose needs is a Christmas miracle... or does she?When chief romantic Rose Delaney scores her dream job at London's quirkiest new attraction, The Museum of Broken Hearts, she thinks she's got it made. Sure, it's a little depressing dealing with relics of failed relationships each day, but Rose is determined not to let it break her 'love conquers all' spirit. After discovering the museum's handsome curator is nursing a broken heart of his own, Rose steps in to fix it. Can Rose heal the rift in time for the holidays, or will this Christmas crush her fantasies forever?MIRACLE AT THE MUSEUM OF BROKEN HEARTS is a novella of 20,000 words.
No Matter What
The best doesn't come cheap…and this time it could cost him his heart.Handsome billionaire Adam Steele is good. Good at getting his way. If nothing else, money always works—until he realizes he can't buy his daughter's way out of her new wheelchair. Three private physical therapists later, he's almost given up on Emily walking again. Then he meets Dr. Jaden Monroe. And his match.Feisty physical therapist Jaden Monroe has never met a man quite like Adam. She's not sure if it's his I'm-in-charge attitude or the heat in his eyes when he looks at her, but she finds herself wanting to say yes to anything he asks. Like when he asks her to help his daughter walk again. Of course, the million dollars he offers—just enough to finish the pediatric rehab wing Jaden has been working for and dreaming of—is hard to say no to as well. But Jaden didn't...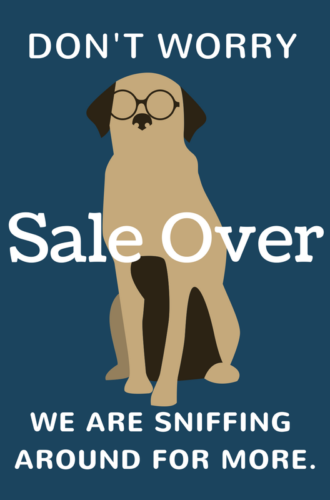 Telling Lies
The small police force of White Rock, New Hampshire, is still reeling from the death of Officer Tyler Richardson when they are called to the scene of the accidental drowning of an out-of-town camper. But Chief Sam Mason and Sergeant Jody Harris soon discover the drowning was no accident. Someone murdered Lynn Palmer and staged the scene to make it look that way. With a pool of suspects who aren't telling the truth and a corrupt mayor who wants the case solved yesterday, Sam and Jo follow a puzzling trail of clues with a surprise ending. And when a stray dog points them in the right direction, Sam discovers the killer is closer than he thought.Just when Sam and Jo think they can rest after having solved Lynn's murder, a shocking discovery proves that sometimes even those you trust can be telling lies.
Darkness Awakened
From New York Times and USA Today Bestselling author Katie Reus, the first story in her Darkness series: Darkness Awakened.Years ago he ended things between them to protect her…As leader of one of the fiercest werewolf packs in the south, Finn Stavros is in full battle mode 24/7. He has no choice—he's one of the few beings strong enough to fight the Akkadian demons, whose mysterious escape from hell threatens the entire world. With the battle turning bloodier by the second, Finn is ready for anything…until his vampire long lost love shows up on his doorstep in desperate need of his help, sending his heart into a tailspin. He agrees to help her, unaware that she carries a shocking secret that will turn his life upside down.This time, he's not letting her go…Vampire Lyra Marius curses the day she met Finn. The ruthless werewolf promised to love her forever, but...
Professed
$

0.99
At a secret masked ball at Yale, Naomi Costa is literally swept off her stiletto-blistered feet by a man with a killer jawline, a perfect body, and an even-better kiss. They bust out of an emergency exit and have axis-shaking sex. He pours whiskey in her belly button and after they run out of condoms, they have to get creative. That kind of sex.The next day, she learns that he is none other than Dr. Benjamin Beck, a brand new member of the Yale faculty and the hottest thing to happen to academia since… well, ever. She has to take his damned junior seminar to graduate, but it gets worse. He's also her College Master: her boss, her advisor, her everything. And he's just moved in, right downstairs.They can't stay away from each other. They're either fusion or fission or both. They're making out in libraries, hiding notes between stones,...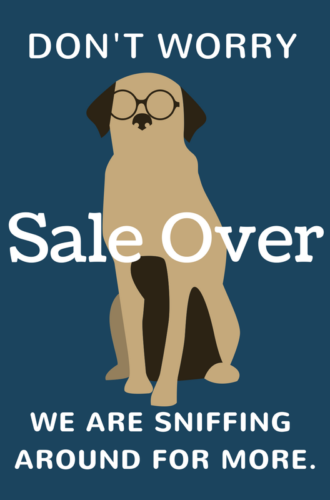 Life Blood
It lies hidden deep in the mist-shrouded rain forest of Central America.A place where a brilliant doctor fulfills dreams for some – and creates chilling nightmares for others.New York filmmaker Morgan James is about to journey straight into the heart of a dark conspiracy hidden deep in the mist-shrouded Maya rain forest of Central America, to a re-created Mayan town where a bizarre human experiment (including a baby factory) comes at a terrible price. And where she may be the next to pay with her . . . Life BloodTAGS: Medical Thriller, In Vitro, Independent Film, Adoption, Fertility, Human Eggs, Guatemala, Peten, Maya, Mayan Pyramid, Vision Serpent, Jaguar, Baalum, Mayan Mothers, Movie Making, Copal