Death Hampton (The Detective Jericho Series Book 1)
$

9.99
Burnt out after years of working violent cases in East Harlem, Detective Neil Jericho transfers to peaceful East Hampton. But after the mysterious disappearance of a wealthy real estate developer, Jericho is caught in a web of intrigue and lies centering around Susannah Cascadden, the missing man's beautiful wife."Marks provides his intriguing principal characters with solid backgrounds without lingering too long on irrelevant minutiae, and he puts the central mystery front and center from the start. The relationship between Jericho andSusannah gives the book a good, romantic spark. The whodunit initially seems straightforward, but it offers surprise twists that add further dimension to the characters. A fast-paced mystery with plenty of action and colorful characters." — Kirkus reviewsIs Susannah a calculating black widow or an innocent victim? Jericho better find out fast or the Hamptons just might be the death of him.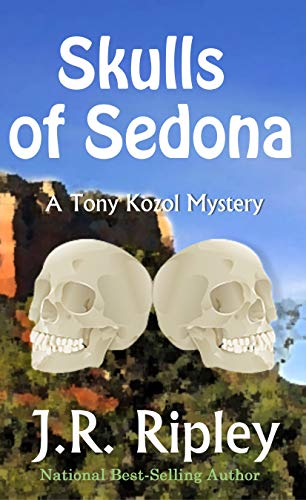 Skulls Of Sedona (Tony Kozol Mystery Book 2)
$

14.95
Here's what SKULLS OF SEDONA is all about (well, without giving away any secrets. We've got to have secrets, right?Set amongst the spectacular background of Sedona, Arizona and its inhabitants, SKULLS OF SEDONA is the provocative follow-up to STIFF IN THE FREEZER.When Tony Kozol packs his bag and his guitar and heads to Sedona to back up a friend at a New Age conference, murder follows. And the only things stranger than the murder are the colorful suspects at the conference, not to mention the real stars of the event, the Crystal Skulls, and now they're missing!With this second book in a series, J.R. Ripley returns with another murderous predicament for the hapless ex-attorney, ex-restauranteur, and now struggling musician and amateur sleuth, Tony Kozol.Janvilhelm Rein Wunderkind has invited his old college roommate, Tony Kozol, to join him at a special performance at the Crystal Magic of the Skulls Conference in...
The Frank Bennett Adirondack Mountain Mystery Series: Books 1-3: Frank Bennett Adirondack Mountain Mystery Series Boxed Set
$

6.99
Welcome to the High Peaks of the Adirondacks.Beauty surrounds you. So does evil.Police Chief Frank Bennett patrols the not-so-mean streets of Trout Run, New York, an idyllic town nestled in the rugged Adirondack Mountains. But natural beauty is no protection against the evil in people's hearts. Secrets...deception...con games...murder--there's never a dull moment fighting small town crime. This boxed set contains three Frank Bennett mysteries:The LurePolice Chief Frank Bennett has his hands full when a group of environmental activists shows up in Trout Run trying to close down Raging Rapids, a popular tourist attraction.Frank thinks they're all noise.Until their leader turns up with a bullet in his heart.Now Frank must figure out why this group targeted Trout Run. And how they're connected to a feral family who live off the grid.As Frank untangles the clues, he confronts the lure of cash, the lure of power, and the lure of a happy...
Black Edge
$

16.99
I don't belong here. I'm in way over my head. But I have debts to pay. They call my name. The spotlight is on. The auction starts. Mr. Black is the highest bidder. He's dark, rich, and powerful. He likes to play games. The only rule is there are no rules. But it's just one night. What's the worst that can happen? Praise for Charlotte Byrd's Black Edge "Decadent, delicious, & dangerously addictive!" - Amazon Review ★★★★★"Titillation so masterfully woven, no reader can resist its pull. A MUST-BUY!" - Bobbi Koe, Amazon Review ★★★★★"Captivating!" - Crystal Jones, Amazon Review ★★★★★"Exciting, intense, sensual" - Rock, Amazon Reviewer ★★★★★"Sexy, secretive, pulsating chemistry…" - Mrs. K, Amazon Reviewer ★★★★★"Charlotte Byrd is a brilliant writer. I've read loads and I've laughed and cried. She writes a balanced book with brilliant characters. Well done!" -Amazon Review ★★★★★"Fast-paced, dark, addictive, and compelling" - Amazon Reviewer ★★★★★"Hot,...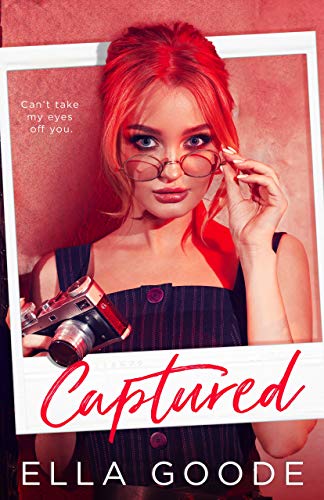 Captured
$

0.99
Luna has a knack of always ending up in over her head. From the clown school fiasco to the near torching of her sister's restaurant, Luna's work history has been a string of bad luck. She's back on her feet with a new private investigator job which only requires her to look up credit reports and take the occasional photo. What could possibly go wrong? Answer: Falling for the man you're hired to investigate.Maddox Castile knows he's being stalked but after he gets a good look at the spy, he's thrilled. He opens his curtains, takes long strolls for lunch, and makes sure that his new friend doesn't get arrested for following him around. The real problem is that she's not making any moves. What will it take? Answer: Doing a little stalking of his own. Luna may have thought she was the hunter, but in the end, she's the...
The Manwhore Series: Books 1-3
$

5.99
Meet the sinfully-hot Kincaid brothers and the women who bring them to their knees in The Manwhore Series by Apryl Baker, now available in a boxset!Follow these strong, alpha-dominant men and see how far they are willing to go to protect the women they love.It's gripping, sexy, and it will leave you rooting for… The Manwhore.This Box Set includes: Touch Me Not: Nikoli & Lily's storyThe Sinner's Touch: Kade & Angel's story (Their story is continued in the spin-off, KADE, book 1 in the Kincaid Security Series!)The Healing Touch: Dimitri & Becca's story
Charge: A Steel Bones Motorcycle Club Romance
$

2.99
I can't even imagine what I'd do with a man like him. He wants no part of a girl like me. So how come he can't stay away, and I can't stop thinking what if?KaylaLife isn't easy. Single mom, minimum wage, family drama. You know the story. I've come a long way in a short time, though, and it's all worth it. For Jimmy. My grumpy little boy.Then a hot biker drops into our lives, tempting me into wanting more. I want to go for it, but how can I trust myself when I've screwed up so badly in the past?ChargeI'm an easy kind of guy in a rough world. Yeah, I got a record, but I also got my club, my ride, and the open road. Life is good.I don't need no hassle, and from recent experience, women are the very definition. I sure don't need to be messin'...
Second Chance
$

10.99
Everyone deserves a second chance. Nate and his teenage daughter need a fresh start, so they move back to the village where he grew up. Nate's transgender, and not used to disclosing his history, so it's hard living where people knew him before. When Nate reconnects with Jack—his best friend from school and unrequited crush—his feelings return as strong as ever. Jack's returned home to get his life in order after an addiction to alcohol caused him to lose everything: his job, his driver's licence, and nearly his life. He's living with his parents, which is less than ideal, but rekindling his friendship with Nate—or Nat as Jack once knew him—is an unexpected benefit of being back home. Jack is amazed by Nate's transformation, and can't deny his attraction. Trying for more than friendship might ruin what they already have, but the chemistry between them is undeniable. Doubting his feelings...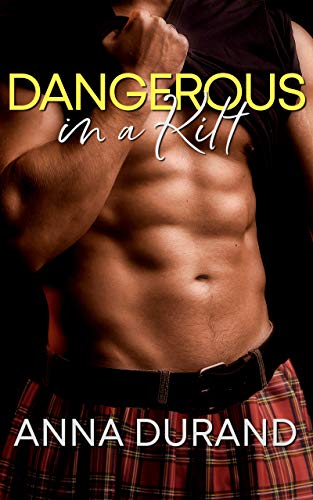 Dangerous in a Kilt (Hot Scots Book 1)
$

10.99
Four weeks. No strings. One hot mess.Good-girl Erica Teague is out on bail, charged with a crime her ex-lover committed. A lifetime of sticking to the rules has left her broke,burned, and facing a trial and certain conviction, thanks to the evidence planted by her trust-funder ex. Desperate to experience one wild night of sizzling sex before her freedom is torn away from her,Erica heads to a notorious night club in search of a one-night stand --where a case of mistaken identity lands her in the arms of a hot Scot with a secret past.The passion igniting between them is explosive, but Lachlan MacTaggart wants nothing to do with relationships or commitment. When he offers Erica one month of sex and companionship with no strings, she can't resist succumbing to her electric lust for the Scotsman. Soon, though, Erica's ex begins harassing her and Lachlan's haunted past catches up with...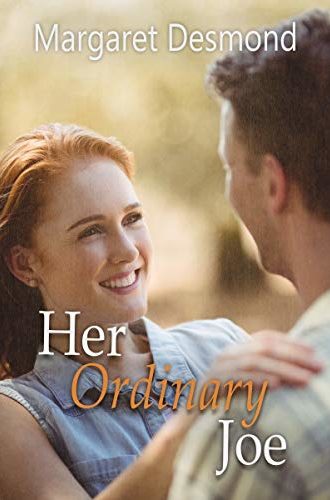 Her Ordinary Joe (King's Valley Book 2)
$

10.99
"Polly Winslow is the last woman on earth I'd ever consider getting involved with."Ellie Winslow thinks her new fifth-grade teacher, Mr. Matthews, will be the perfect husband for her Aunt Polly. He's tall and good-looking and he has blue eyes, just like every hero in the romance books her aunt writes. A con-artist in the making, Ellie tells a little white lie to get Mr. Matthews to her aunt's doorstep. Mr. Matthews and Aunt Polly just have to look in each other's eyes and all will be happily ever after. Right?Not quite.From his early years, Joe Matthews has striven for perfection in all facets of his life. Polly Winslow is the complete opposite of the ideal mate he's envisioned for himself. Pretty and charming she may be, but she's way too free-spirited—a chaotic, whimsical whirlwind that reminds him too much of everything he's been running away from since he was...