Last to Die
$

9.99
For the second time in his short life, Teddy Clock has survived a massacre. Two years ago, he barely escaped when his entire family was slaughtered. Now, at 14, in a hideous echo of the past, Teddy is the lone survivor of his foster family's mass murder. Orphaned once more, the traumatized teenager has nowhere to turn - until the Boston PD puts Detective Jane Rizzoli on the case. Determined to protect this young man, Jane discovers that what seemed like a coincidence is instead just one horrifying part of a relentless killer's merciless mission.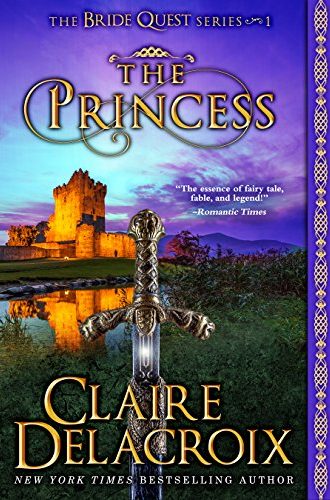 The Princess
$

10.99
"I will wed only my one true love!" declared Princess Brianna despite King Henry's decree that she marry one of the sons of the man who had conquered her family's castle. So Brianna issued a seemingly impossible challenge: He who returned with a gift that made her laugh would win her hand. And thus began the bride quest of the three brothers Fitzgavin. . . .
White Wolf Mate (Silverlake Shifters Book 2)
$

7.95
A Wolf on the EdgeRafe Connors is losing it, taking crazy risks and starting bar fights just to keep his wolf sane. One rainy night he goes too far, and an angry posse runs him off the road into a ravine. Left for dead, Rafe is rescued by a mysterious white wolf shifter, who tends his wounds and then disappears. A Wolf in HidingTerin Whitney has no memory of her childhood, or the trauma that stole her past. Ever since her human protector died, she's survived on her own. She can't forget the breathtaking man she saved, but all her instincts tell her she needs to stay out of sight, or the danger she escaped in the past will find her in the present.Two Worlds CollideWhen Rafe encounters a group of poachers hunting Terin, he knows he has to find her first. But his gentle, artistic lone wolf is terrified...
Skyward
$

7.51
When she becomes the caregiver for five-year-old Marion Henderson, pediatric nurse Ella Majors finds herself drawn to Marion's father, a reserved veterinarian and conservationist, and as love blossoms between them, the unexpected return of Marion's mother threatens to tear them apart.
A Highland Captive: A Highland Chronicles Tale (Highland Chronicles Tales Book 2)
$

7.99
"Ms Dunn brings the era to life." ~ Sue Barnard, author of Heathcliff...impressed by the author's deep knowledge of history and culture... ~ reader review*WINNER – Historical Fiction Cover Competition April 2019*1298ScotlandCailean MacDubhgaill, a knight from a small western island fighting for the Scottish cause, joins the battle at Falkirk but is wounded when he takes a blow to the thigh by an axe. Sir Eòin de Moray, uncle to his late friend, the former guardian, Andrew, helps him escape the carnage and takes him into a nearby forest, but is killed whilst fighting off pursuers.Once Cailean has recovered from his injuries with the help of the healer Brìde, he rushes to de Moray's manor on the northern shores of Loch Ness to convey the news to de Moray's daughter, Isobel, but he is too late. He finds the manor burnt down, its people displaced, and Isobel abducted. Determined to...
The Right Stuff
$

16.99
From "America's nerviest journalist" (Newsweek)--a breath-taking epic, a magnificent adventure story, and an investigation into the true heroism and courage of the first Americans to conquer space. "Tom Wolfe at his very best" (The New York Times Book Review)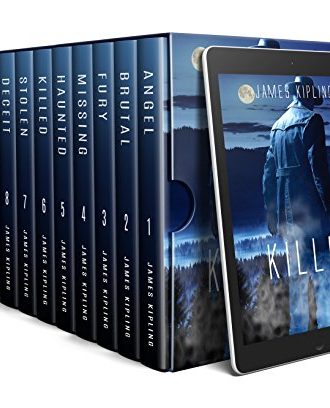 Killed: A Mystery Box Set
$

9.99
A mystery thriller collection you will not forget.11 gripping novels full of action, suspense, mystery, plot twists.Do you love stories that are packed full of mystery, suspense, twists and turns? Then you will love all 11 mystery thriller novels in this box set. These books are readers' favorites with over 350 rave reviews.. This collection is put together for a short time only for your reading pleasure.Almost half a million words of tense, gripping mystery thrillers. Enjoy these gripping stories with enough twists to keep you turning the pages.If you enjoy gripping crime thrillers full of twists, be sure to check out other books by best-selling author James Kipling.Scroll up to the top of this page and hit the orange 'Buy now with 1-Click' button to grab the box set and get 11 novels you won't want to put down!
In the Shadow of Croft Towers
$

15.99
When Sybil Delafield's coach to Croft Towers was robbed by highwaymen, she should have realized that her new position as companion to old Mrs. Chalcroft would be no ordinary job. When fellow passengers of the robbed coach are later murdered, Sybil's hunt for the truth takes on a new urgency. The only person she can rely on is Mr. Sinclair, Mrs. Chalcroft's godson, but under all his charms he too leads a double life. With murderers, smugglers, and spies on the loose, can Sybil even trust what she knows about herself?
The Au Pair
$

16.00
Seraphine Mayes and her twin brother, Danny, were born in the middle of summer at their family's estate on the Norfolk coast. Within hours of their birth, their mother threw herself from the cliffs, the au pair fled, and the village thrilled with whispers of dark cloaks, changelings, and the aloof couple who drew a young nanny into their inner circle. Now an adult, Seraphine mourns the recent death of her father. While going through his belongings, she uncovers a family photograph that raises dangerous questions...
The Good Mood Book
$

2.99
"The Good Mood Book is a must-have on every kid's bookshelf" -Readers' FavoritePerfect for ages 2 to 5, join the fun-loving Good Mood Gorki as it takes a sad girl on a magical adventure packed full of "good mood" wonders designed to bring her cheer and make her frowns disappear!With bright and colorful illustrations featuring a galaxy of sweets, a park full of puppies, a volcano that erupts fireworks, and much much more -- The Good Mood Book is a quick and uplifting bedtime story to help end your child's tough day with a smile!If you like this book, be sure to check out John's multi-award winning storybook, Off the Hook: A Christmas Ornament Adventure, and his rollicking new picture book, Neat Freaks.