Spirits Rising (Spirit Caller Series Book 1)
$

0.99
Rachel has no trouble believing in spirits. It's the living she has a tough time believing in.The man she's in love with? Taken. The job she loved? Gone. Her neighbours? They're taping religious tracts to her door. Then a rebellious teenager Wiccan accidentally summons the area's ancestral Viking spirits -- who promptly bring their thousand-year war to the remote Newfoundland fishing village. If Rachel's going to have any hope of sending the spirits to their peace, she'll have to stop drooling over unattainable men and trust her 93-year-old neighbour to help her stand against the spirits before their supernatural war engulfs them all.*Spirits Rising is a novella approximately 80 pages long, or about 25,000 words.
Eminently Respectable Capers
He was a university boxing champ with a bruised and battered face. But could anything have prepared young Father Sammy for his appointment as Secretary/MC to an irascible and eccentric old Cardinal?At first, his new boss seems like a shining example of childlike and bumbling innocence. But Sammy soon discovers the Cardinal has a fiendish sense of humour.When His Eminence throws the young priest into a knockout adventure of hilarious and mortifying encounters, from midnight motorbike chases to an operatic appearance and a mistaken shooting, Sammy finds himself in the match of his life.
Grace Lost
$

0.99
Two childhood friends. An abandoned cabin in the woods. A lazy weekend reminiscing together. It was supposed to bring them closer together; to provide healing for their broken friendship.
Legal (Older Woman Younger Man Romance)
$

3.99
Taboo. Wrong. Off limits.I know the drill. I know the rules.But damn, if he doesn't get under my skin.And into my bed.There's no reason for a woman like me,Successful, established, independent,To ever be sleeping with a younger man.A younger man with a hard, rugged, sculptured body.A body that can go all night.All night.I can't resist, can't turn him down.Can't walk away.Because I've never known pleasure like this.Chase Nolan walked into my life and disrupted my perfect little world.And made it so much better.Enjoy it while you can, Jillian. Because there's no way there's a future for us.After all, is he barely even legal?** Legal is a full-length standalone romantic comedy **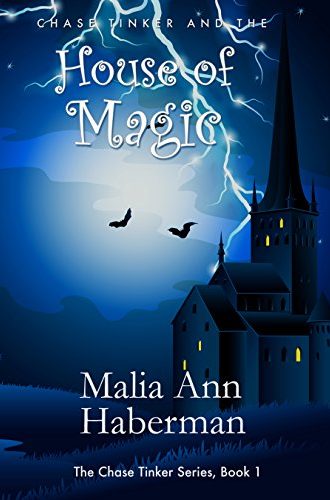 Chase Tinker and the HOUSE OF MAGIC (The Chase Tinker Series, Book 1)
$

0.99
Sure, my Chase Tinker book isMG/Tween, but so is Harry Potter and you liked him, didn't you? So what are youwaiting for? Another thrilling, magical journey is waiting for you... Join Chase Tinker and his family and friends for some wildand crazy supernatural escapades while living in a gigantic, 560 year oldmagical house where magic, adventure, excitement, and danger can be found aroundnearly every corner. Root for Chase in his pursuit of a way to outwit, out-magic,and outmaneuver dangerous and wicked villains who are planning to destroythe Tinkers and get control of this incredible and unique house. Be on the edge of your seat as Chase searches for hismissing dad, fights through frightening family secrets and betrayals, and trieshis best to save his family, his house, and the world. It's an adventure for the ages, and for all ages. Don't missit. In just moments, it can be on an ereader near you.
Slow Burn (Lost Kings MC #1)
$

2.99
"If Sons of Anarchy impregnated The Crossfire Series, their baby would be Slow Burn." -Nothing but Sexy Books BlogA "top pick" at The Romance Reviews.Forced to represent an outlaw biker, a married attorney must come to terms with her feelings for her client while avoiding the danger he brings into her sedate life.President of the Lost Kings MC, Rochlan "Rock" North, hasn't managed to find a woman capable of making him want to curb his wild ways—until he meets sweet, innocent, married lawyer Hope Kendall.Forced to represent the outlaw biker, Hope is rattled by her immediate attraction to Rock. Hope is a good girl in a good marriage. Rock thrills her, but she's not going to throw away everything she's built on a fling with her criminal client.Even though he realizes he's become obsessed with the pretty lawyer, Rock respects her enough to leave her alone. But when their connection endangers...
Intentions of the Earl (Scandalous Sisters Book 1)
$

0.99
Will he secure his future by ruining hers, or will she ruin his plans by securing him? A new twist on the old fortune hunter plot puts an impoverished earl in a position to gain his fortune only by ruining an innocent's reputation without offering marriage. The innocent he's selected, however, has no plans to settle for anything less than marriage and will go to almost any length to secure him. With no other means for an income, the impoverished Andrew Black, Earl of Townson, makes an agreement that will put a definite end to his eight year poverty streak. But, in order to gain his fortune he must do only one simple thing: ruin an innocent young lady's reputation enough to make her flee to America.Brooke Banks isn't interested in marriage, or so she thinks. She came to London to have a good time, and that's exactly what she's...
Wings on Fire ~ Part 1: Falling: The ultimate forbidden romance!
$

2.99
I have one job... Keep Kerry safe.She's in the hospital, so I guess that makes me a crappy guardian angel.It is supposed to be simple. Kerry is my charge. My task is to silently watch over her and keep her out of harm's way.I've never before had a problem just keeping my humans alive. But Kerry is different. Everything about her draws me in. My wings are literally burning with desire for her.I'm tempted to reveal myself to her, even though I know I shouldn't.She makes me vulnerable. My vulnerability puts her at risk, and I can't allow that.When passion and danger mix, what will happen to Daniel and Kerry? Will they fall from their tightrope balance of denying instincts and satisfying desires? Find out NOW by diving into Wings on Fire.Cliffhanger ending alert: We wanted give you a free way to meet Daniel, the sexy angel in this book,...
Attrition of the Gods: Book 1 of the Mystery Thriller series Gods Toys.
$

9.99
For fans of A G Riddle and Neil GaimanA brilliantly imagined dystopian tale and a breathtaking action thriller rolled into one.Attrition of the Gods is the hunger games for over eighteens.What the reviewers are saying? "Incredibly Imaginative" - Kirkus indie reviews Simple the best book I have ever read - Twitch.tv/Bigdaddy "A #1 thriller that will leave you questioning everything you thought to be true." - Elizabeth Wright, BestChapLit.com "Everything you think you know is tested and teased in this action romp through human history." Fiction Writer, kelleytownley.com Behind the pages of history and the rhetoric of world leaders, a game is being played for dominion over the human race by a species we have evolved to forget: those that lie in the shadows and whisper to us when we are at our most vulnerable. It's been running since the time of King Solomon and has influenced everything we hold...
A RELATIVE MATTER: A SWEET REGENCY ROMANCE
$

2.99
In this sweet Regency romance, life in India is idyllic for Anne Tyler and her younger brother, Jeremy until the deaths of their parents shatter their world. They are sent to England to live with a grandfather that neither remembers. However, as the years pass, the kindly man proves a balm for their wounded hearts. His death, when it comes, is a cruel blow.Though his will leaves the estate to Jeremy, the boy is not yet of age. His grandfather's nephew, a man with a mysterious past, is named guardian of the property and soon arrives to take up his duty. Unfortunately, the man has a son who is both evil and cunning. Since he stands to inherit the estate should Jeremy die, he will stop at nothing to get his hands on the property.Murder and threats of murder soon haunt their every move. Standing between them and disaster is...