Marcus (Hell Squad Book 1)
$

2.99
In the aftermath of a deadly alien invasion, a band of survivors fights on... In a world gone to hell, Elle Milton--once the darling of the Sydney social scene--has carved a role for herself as the communications officer for the toughest commando team fighting for humanity's survival--Hell Squad. It's her chance to make a difference and make up for horrible past mistakes...despite the fact that its battle-hardened commander never wanted her on his team. When Hell Squad is tasked with destroying a strategic alien facility, Elle knows they need her skills in the field. But first she must go head to head with Marcus Steele and convince him she won't be a liability. Marcus Steele is a warrior through and through. He fights to protect the innocent and give the human race a chance to survive. And that includes the beautiful, gutsy Elle who twists him up inside with a single look. The...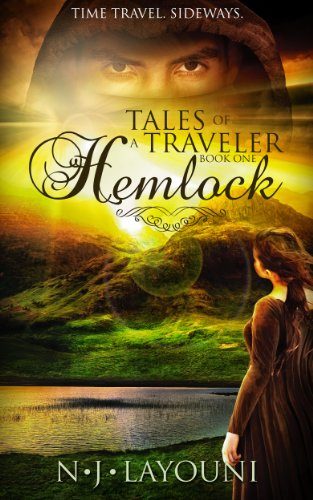 Tales of a Traveler: Book One: Hemlock (Time Travel Adventure Serial)
$

0.99
Broken hearts aren't always broken. Sometimes they're just bruised.Desperate to forget her worthless ex-boyfriend and the humiliating way in which they parted, Martha Bigalow goes on a long hike in the rain, hoping the dramatic scenery of the English Lake District will ease her unhappy heart. But as she crosses an ancient set of stepping stones, she tumbles into an angry river. Time Travel. Sideways. She wakes up in a cave, wearing nothing but her dodgy, mismatched underwear, and her only company is the strange man who saved her life. Tall, dark, and extremely handsome, Vadim definitely has the potential to help Martha forget. But this isn't the twenty-first century, and medieval Erde is nothing like home! If Martha wants to fit in here, she'll need a lot of help, but Vadim's protection comes at a price. In order to secure his aid, she must assume the role of his...
Soul Breaker (City of Crows Book 1)
$

2.99
There's a dangerous monster loose on the streets of Aurora, Michigan, and Detective Cal Kinsey is determined to stop it...or die trying.Two years ago, Cal Kinsey was an up-and-coming cop in the Aurora Police Department. But during a fateful nighttime stakeout in search of a prolific killer, Cal witnessed the darkest corner of his dreams come to life: a rogue vampire slaughtered his partner and introduced Cal to the supernatural world he never knew existed in the shadows.Now, Cal is a newly minted detective at the often mocked Department of Supernatural Investigations. By day, the agents of DSI are called "Kooks" by local law enforcement. By night, they're known as "Crows," reviled by the supernatural underworld.Mere weeks out of the academy, Cal catches his first real case, a vicious murder at a local college. An unknown sorcerer has summoned a powerful creature from the Eververse, a realm of magic and...
WAGES OF SIN: The Private Investigator Crime Thriller Series Boxed Set
$

9.99
"Outstanding!"A triple shot of high-octane excitement and dark mystery - three full-length action packed mystery thrillers in one page-turning boxed set! Book 1: Luck and Judgment.Gail Everett is determined to get justice from the corporation that destroyed her father's life - but no courtroom has ever found against them. She hires private investigators Roberts and Bradley - but real justice won't come easy.Friends are divided. Young women are murdered on the streets. Private detectives Roberts and Bradley are snared in the dark heart of a thirty-year-old nightmare...Book 2: Rite To SilenceA young loner drops dead on a public street. Dressed in a white gown, with black paint daubed across his eyes, the victim was killed by knife with devilish precision - and a plastic token is hidden in the fatal wound.Roberts and Bradley are hired to honour a young man's memory and to prevent another bloodbath. And they must outwit...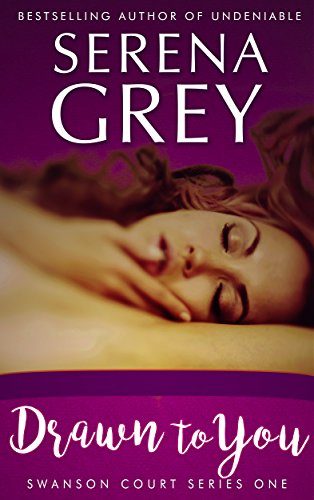 Drawn to You (Swanson Court Book 1)
$

3.99
From Bestselling Author Serena Grey, a captivating new romance series. On the night she discovers her ex's engagement, Rachel meets Landon, the most attractive man she's ever seen, who, for some reason, mistakes her for a hooker. The thing is, he's so sexy, and it's just one night…what harm can there be in giving in to the desire to lose herself in his touch? She's never going to see him again, even though he has given her the most intensely pleasurable night of her life.Landon prefers his women beautiful and sophisticated, with no desire for commitment, so when his brother ignores his protests and sends him a hooker on his birthday, he's surprised by how willing he is to continue paying for her services. It should be easy, except she's no hooker, and she has no intention of letting him into her life.As the billionaire owner of Swanson Court Hotels,...
Wanna Get Lucky? (The Lucky O'Toole Vegas Adventure Series Book 1)
$

4.99
"Evanovich...with a dash of CSI." - Publishers Weekly (review of Lucky Stiff)Everyone Has a Hidden TalentFor Lucky O'Toole it's murder...solving it.Surviving in Sin City takes cunning, a pair of five-inch heel, and a wiseass attitude. Lucky has mastered them all and has a pair of legs she uses to kick butt and turn heads.As the Chief Problem Solver for the Babylon, Las Vegas's most over-the-top destination, mischief is in her job description.She's good at her job.She's less good at life. But who has time for a life when there's a killer on the lose?WANNA GET LUCKY?A woman falls from a tour helicopter to the horror of the 8:30 Pirate show crowd.Was it suicide? An accident? Could she have been pushed?Lucky's day began with the invasion of the Adult Video Awards and Trade show convention.It got more hectic when the spouse-swapping annual event checked in.And if adding a body to the...
Tiger Lily Part One: An Alpha Billionaire Romance Trilogy
$

0.99
Part One of a Three Part Contemporary Romance Trilogy With a past like Lily Salomé's, there's not much that surprises--or scares her. So when her boss gives her a challenging proposal, she jumps at the opportunity to do the impossible: persuade one sexy and brooding business mogul to sign with their publishing company.Easier said than done...Jonas Crane doesn't return phones. Forget about securing a meeting. He's just not interested. But when a pretty publishing assistant with a true love of intellect and literature approaches him, Jonas doesn't seem quite so resistant. As the two begin a blossoming companionship, obstacles arise, challenging everything they've worked for. Is the smart, mouthwatering billionaire just too out of Lily's league?
Alice in Monsterland
Alice didn't want to be here. She was too old for it. Too tall. But when the door is answered by a very well dressed young man - in full vampire outfit - she couldn't stop herself from being drawn in to the house. A costume party. The perfect way to while away the night while her father got drunk at home. But for Alice, it quickly became the worst night of her life. 
Daily Wisdom for Women 2016 Devotional Collection – JANUARY 2016
Take a month to experience an intimate connection to your heavenly Father with the Daily Wisdom for Women 2016 Devotional Collection. Featuring a powerful devotional reading and prayer for every day of January 2016, this free ebook preview provides inspiration and encouragement for your soul. Enhance your spiritual journey with the refreshing readings—and come to know just how deeply and tenderly God loves you.
Lucien's Mate: Soul Mates Book 1
$

2.99
"The man wants to seduce you with words. The wolf wants to throw you over my shoulder, take you to my bed and pleasure you until you say you are mine."-Lucien, Alpha of the Last Hope Werewolf PackHis instinct is to claim her. Her instinct is to run.Virginal Lanie is shocked speechless when she meets Lucien, a sexy Alpha. From the moment he sees her, Lucien knows Lanie is his mate and he will stop at nothing to make her his. Unfortunately, Lanie is terrified of her attraction to him and refuses his advances.Will Lanie fight her growing desire for Lucien or will she throw caution to the wind and give her body and her heart to a man determined to have her?