Blake Pierce: Mystery Bundle
$

0.99
Here is a bundle of the first books in four Blake Pierce series—the Mackenzie White, the Avery Black, the Riley Paige, and the Keri Locke series—all here in one convenient place. This bundle offers a great introduction to Blake Pierce's series with over 200,000 words of reading.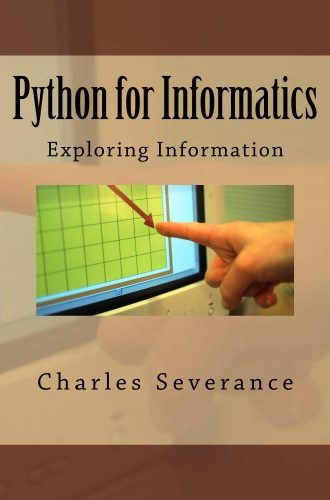 June's Blood (The Blood Flesh Bone Trilogy Book 1)
$

0.99
Ghostly footsteps, haunted mirrors, stolen treasures…welcome to the Rosebud Academy.Up until a few weeks ago, eighteen-year-old Lissa Anderson drank, smoked, and partied hard as she tried to forget the sorrow of her best friend's death. But now that she's seen the error of her ways, she's determined to be the straightest arrow at Rosebud, an elite summer program for classical musicians. A spooky old dormitory, overprivileged students, and hours at the piano make the program into everything Lissa expected. What she didn't expect is her quickly-budding romance with a cellist, the series of thefts related to scary stories, or the ghost determined to get Lissa's attention. If she's willing to face her own skeletons, Lissa's rebellious past might help her unlock the future.NOTE: June's Blood is the first book in a trilogy, and the entire series is available now. The story in this book is complete, but there are unresolved...
The Game (The Game is Life Book 1)
$

0.99
He didn't know he was playing.Zack was just living his life.It was really a game.When he started to ask questions, everything changed. Zack wasn't supposed to figure it out. He could ruin everything.Zack was disoriented when he woke up. They had welcomed him back. He didn't know where he'd been. He just remembered being 74 and near death.They said he was seventeen.What was this "best score" they kept going on about?Where was this place?Who were these people?And why did they keep talking about the next game?You'll love the first book in the series and get lost in the elaborate world created by Terry Schott. It will keep you turning pages until the end.Get book 1 now.
Changing of the Guard (Pomp and Poverty Book 1)
$

2.99
"I thought my parents were killed when two runaway packhorses threw off their loads at the Ebonson Carrying Company…I was wrong."Queen Victoria ascends the throne in 1837 and heralds in a new era of prosperity for the British Empire. Whilst the great Norlong and Ebonson families fly the flag for the British Empire, Edward Urwin spends his time scratching pieces of art into the cobblestones of Birmingham.Life is straightforward for Edward until a strange old man approaches him in the street. With the help of Henry Beechworth, Edward learns to read and use his special talents to win a place at St. John's Boarding School.But it isn't all down to good fortune. Edward doesn't realise he's under control of forces far more powerful than him. Forces that are determined to shape him in their image. Forces that are determined to bury the mystery of the demise of the Urwin family...
Garden of the Wolf #1: Werewolf Shifter Romance
$

0.99
Abby Lee and her friend Susie Baker leave their boring, stressful office jobs for two weeks of fun and relaxation at the Gardens, a mountain resort that advertises itself as the next Fountain of Youth. Sparks fly when Abby gets her first look at the handsome manager and owner of the Gardens and he insists the promise of youth is true, but doubts nag her and howls haunt her nights. She finds herself falling for the sexy manager, but what secrets does he hide behind those beautiful blue eyes?
La Maldición de los Montreal: Una vibrante novela de amor, intriga, misterio y suspenso (Spanish Edition)
$

0.99
Una vibrante novela de amor, intriga, misterio y suspensoBEST SELLER en Amazon.com en JuvenilRobinson Montreal se debate entre encontrar propósitos para vivir y dejarse llevar por la maldición que pesa sobre su familia. Su tiempo se agota y, si elige vivir, debe intentar desentrañar el misterio que se esconde detrás de dicha maldición. También es la historia de almas atormentadas que trascienden en el tiempo, buscando restablecer el equilibrio en un mundo de injusticias. Una novela que indaga en la paradoja de una humanidad que ruega por un sentimiento de pertenencia, pero que a la vez se enajena y aísla en sus propios miedos.
Pilgrim's Progress (Bunyan): Updated, Modern English. More than 100 Illustrations. (Bunyan Updated Classics)
$

2.99
Bonus - Includes Part IIOften disguised as something that would help him, evil accompanies Christian on his journey to the Celestial City. As you walk with him, you'll begin to identify today's many religious pitfalls. These are presented by men such as Pliable, who turns back at the Slough of Despond; and Ignorance, who believes he's a true follower of Christ when he's really only trusting in himself. Each character represented in this allegory is intentionally and profoundly accurate in its depiction of what we see all around us, and unfortunately, what we too often see in ourselves. But while Christian is injured and nearly killed, he eventually prevails to the end. So can you.The best part of this book is the Bible verses added to the text. The original Pilgrims Progress listed the Bible verse references, but the verses themselves are so impactful when tied to the scenes in...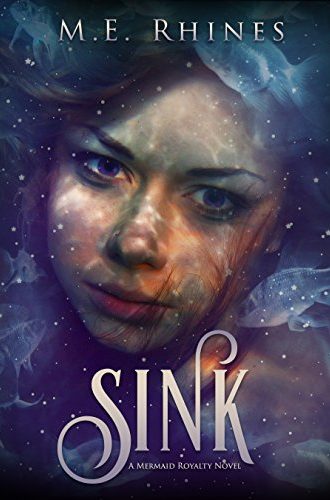 SINK (Mermaid Royalty Book 1)
$

0.99
"This book was magical from page one until the end." - Debbie Herbert, USA Today Best Selling author of the Dark Seas Trilogy. "You have GOT to read this one!" - Becky at Book Bite Reviews. "Enter this aquatic world and be prepared for a riveting tale.... No pun intended." -Laura at YA Book Divas.Sink is perfect for fans of Carrie Anne Noble's The Mermaid's Sister, Kiera Cass' The Siren, and Anna Banks' Of Poseidon. Obedience has always been a matter of survival for sixteen-year-old mermaid princess Pauline. Her mother is the tyrannical Queen Calypso, who rules the kingdom of Atargatis with an iron trident. To utter one word against her would mean banishment—or worse—so Pauline bites her tongue and minds her manners. But on the eve of her sister's merling-shower, all of that is about to change. Confronted with the truth about what happens to the human men who...
Ripley's RBI 01: Scaly Tale (Ripley's RBI)
$

3.99
Join the RBI—a group of teen agents with special gifts—on a series of action-packed adventures as they travel the world!The Florida swamplands are home to hungry gators, wild electrical storms, and a most unusual creature. Sightings of a strange lizard-like animal reach Ripley High and the RBI are sent to investigate. During their search, the RBI agents find themselves in the middle of a high-speed airboat chase, a swarm of rats, a mysterious treasure hunt, and DUL agents in disguise. But then that's nothing unusual when you're a member of the RBI!
The Holy Bible: HCSB Digital Text Edition: Holman Christian Standard Bible Optimized for Digital Readers
$

3.99
This updated text edition of the HCSB is optimized for easy reading on digital devices. Free from the visual clutter of footnotes, cross references, and other links, this edition is fast to navigate and easy to use. The HCSB was developed by 100 scholars and English stylists from 17 denominations, who prayerfully translated what is one of the most significant Bible translations available today. The HCSB reflects linguistic advances in vocabulary, grammar, punctuation and formatting while it retains meaningful theological terms. In the HCSB you'll find God's personal name (Yahweh), the use of "Messiah" in the New Testament, and the use of "slave" in the New Testament, just to name a few examples. Also, you'll notice the contemporary speech patterns in the HCSB mean that words like "behold" and "shall" are not used. Instead, words or phrases that are common today can be found in their place. The HCSB employs a first-of-its...