Beyond Good and Evil (AmazonClassics Edition)
$

2.99
A caustic criticism of nearly every philosophic predecessor and a challenge of traditionally held views on right and wrong, Friedrich Nietzsche's Beyond Good and Evil paved the way for modern philosophical thought. Through nearly three hundred transformative aphorisms, Nietzsche presents a worldview in which neither truth nor morality are absolutes, and where good and evil are not opposites but counterparts that stem from the same desires.Beyond Good and Evil was a foundational text for early twentieth-century thinkers, including philosophers, psychologists, novelists, and playwrights. Today's readers will delight in Nietzsche's pithy wit and irony while gaining a deeper understanding of his core ideology.AmazonClassics brings you timeless works from iconic authors. Ideal for anyone who wants to read a great work for the first time or revisit an old favorite, these new editions open the door to the stories and ideas that have shaped our world.Revised edition: Previously published as Beyond Good...
Egyptian Mythology: A Concise Guide to the Ancient Gods and Beliefs of Egyptian Mythology (Greek Mythology – Norse Mythology – Egyptian Mythology Book 3)
$

2.99
Egyptian Mythology* * *Download for FREE on Kindle Unlimited + Free BONUS Inside!* * *Read On Your Computer, MAC, Smartphone, Kindle Reader, iPad, or Tablet. In this brief introduction to the subject of Egyptian Mythology the author has given a lot of thought to the context of the subject. This makes it an easy read. There is a useful Historical Timeline which allows the reader to follow the complexities of Egyptian history and locate the mythology within the development of the country. Inside you will read about...✓ A Timeline for Ancient Egypt✓ Historical Egypt✓ The Myth Of Creation✓ The Pantheon Of Gods✓ Mythology In Day To Day Ancient Egypt✓ The Central Role Of The Temple And Some Temple Rituals✓ Sources Of The History Of Egyptian Mythology✓ The Underworld And Life After Death✓ Pyramids And Their LocationsThe book includes the myths of the creation in some detail and introduces the top...
Celtic Mythology: A Concise Guide to the Gods, Sagas and Beliefs
$

2.99
★ Celtic Mythology ★The gifted W.B. Yeats wrote of his own people "...even a newspaperman, if you entice him into a cemetery at midnight, will believe in phantoms, for everyone is a visionary if you scratch him deep enough. But the Celt, unlike any other, is a visionary without scratching." This introduction to Celtic Mythology will serve the novice well – for it is a complicated history with the earliest written records destroyed by the marauding Vikings. Inside you will read about...✓ The Arrival of the Tuatha dé Danann✓ Hibernia✓ The Main Gods of the Celtic Pantheon✓ Celtic Life and Rituals✓ Sources of Celtic Mythology✓ The Effect of Christianity and Beliefs and SuperstitionsThe oral tradition harks back to 4000BCE and is a compilation of myths and cultures of many different peoples including the Indo-Iranians, Slavs, Greeks, Germans, Austrians and finally, the Gauls, who washed up on the shores of the...
Walden (AmazonClassics Edition)
$

2.99
At Walden Pond, Henry David Thoreau reflected on simpler living in the natural world. By removing himself from the distractions of materialism, Thoreau hoped to not only improve his spiritual life but also gain a better understanding of society through solitary introspection.In Walden, Thoreau condenses his two-year, two-month, two-day stay into a single year, using the four seasons to symbolize human development—a cycle of life shared by both nature and man. A celebration of personal renewal through self-reliance, independence, and simplicity, composed for all of us living in "quiet desperation," Walden is eternal.Revised edition: Previously published as Walden, this edition of Walden (AmazonClassics Edition) includes editorial revisions.
Adolf Hitler: A Life From Beginning to End (World War II Biography Book 1)
$

2.99
Adolf HitlerThe most notorious man in history, Adolf Hitler, is best known for having perpetrated crimes against humanity over the six-year course of World War II. His brutal extermination policies are responsible for the deaths of close to 30 million people he considered inferior, and added to that, the military casualties suffered by all parties, yields a grand total of approximately 60 million people dead by the end of the war. That number equates to 3% of the world's population at the time. But, who was this man? What made him into the monster he became? Can his childhood explain the formation of such a brutal dictator? Inside you will read about...✓ Hitler's Early Years✓ Hitler's Years in Vienna✓ Life After Vienna – Hitler's Early Military Career✓ The Formation of the Nazi Party✓ Hitler's Imprisonment and Subsequent Rise to Power✓ World War IIThis eBook tells the story of the man...
Prom Impossible
$

0.99
1 girl + 1 prom + 3 guys = Prom Impossible!Prom Impossible is a romantic comedy in the world of teens, true love, and life.Cassidy decides her senior year, including prom, will be about Michael, the boy destined to be her soul mate. One problem. He hasn't figured that out yet.But certain events meant as innocent pranks (that weren't completely her fault) introduce her to Zeke, the reformed bad boy. And cutting deals in the boys' bathroom with Jasper, the hottest guy in school, lands her in a complicated web of half-truths.At the end of the year, she's dateless the day before the big night and risks losing the real thing right in front of her if she can't fix her mistakes.Also by Laura PaulingA Spy Like MeHeart of an AssassinVanishing PointTwist of FateProm ImpossiblePrompossible PlansCovert KissingHeistA Royal Heist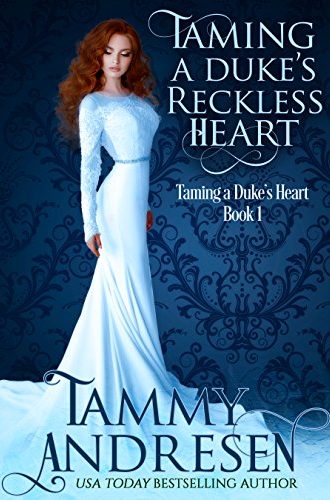 Taming A Duke's Reckless Heart: Taming the Duke's Heart (Taming the Heart Book 1)
$

3.99
With her mother gravely ill, Piper Baker's situation grows desperate in a world unfriendly to women. Time and money dwindle to naught, and marriage is Piper's lone option. Although potential suitors circle her skirts, none but Barrett Maddox, Duke of Manchester, captures her heart, after he saves her from a band of thieves. It is just her luck that the man Piper wants is the only one she cannot have.For wealthy, titled bachelor Barrett Maddox, the first rule in life is to avoid marriageable virgins, at all costs, and he has been successful thus far. That is, until he rescues the delectable, auburn-haired Piper Baker. For some unfathomable reason, or in a temporary fit of insanity, he agrees to broker a match for the unfortunate lady, in the target rich New York society. While he easily thwarts inept suitors, can Barrett keep his hands to himself?Entangled in a web they...
The Legacy Human (Singularity Series Book 1)
$

3.99
What would you give to live forever? Seventeen-year-old Elijah Brighton wants to become an ascender—a post-Singularity human/machine hybrid—after all, they're smarter, more enlightened, more compassionate, and above all, achingly beautiful. But Eli is a legacy human, preserved and cherished for his unaltered genetic code, just like the rainforest he paints. When a fugue state possesses him and creates great art, Eli miraculously lands a sponsor for the creative Olympics. If he could just master the fugue, he could take the gold and win the right to ascend, bringing everything he's yearned for within reach… including his beautiful ascender patron. But once Eli arrives at the Games, he finds the ascenders are playing games of their own. Everything he knows about the ascenders and the legacies they keep starts to unravel… until he's running for his life and wondering who he truly is.The Legacy Human is the first in Susan Kaye...
I Don't Want to Eat Bugs (Lisbon's Misadventures Book 1)
$

2.99
Bugs are for the birds!Lisbon is hungry and it's hard to wait for dinner. When her animal friends try to help her find something tasty to eat, the real the problems begin! Join Lisbon on her funny misadventures.Each beautiful illustration is designed to inspire the imaginations of children. An activity page at the end of the book allows for more fun as they search for special items in the illustrations.This version of I Don't Want to Eat Bugs has been designed specifically for ebook with a fixed layout and larger text for easy reading. While this is a great read-aloud book for parents, teachers, and other adults to share with children, we have chosen fonts that are similar to the way children form letters for easy recognition as they begin to read on their own. The print book is also available in 8.5" x 11" format.Author's Note:I Don't Want to...
Never Is A Very Long Time (The Perfect Date Book 1)
$

0.99
Cupid she's not—but she's pretty darn close. Nothing in the world feels better than finding her clients the perfect date. Of course finding one for herself might be nice, but creative bill paying is for college students—not for accomplished doctors in their forties. Satisfied customers keep the electricity on. But wait, according to all the magazines the forties are the new twenties. Now if only she felt twenty… Everything in Dr. Mariah Bates' life was perfectly fine until the moment she quit her celebrity radio job to start a dating business. Two years, a cheating ex, and a very ugly divorce later, she's suddenly homeless and living with her mother. Not exactly how she'd envisioned her life working out. Not that her mom isn't great, but come on. With her cop ex-husband doing everything he can to ruin her business, she's at her wit's end. Throw in another cop who makes her...