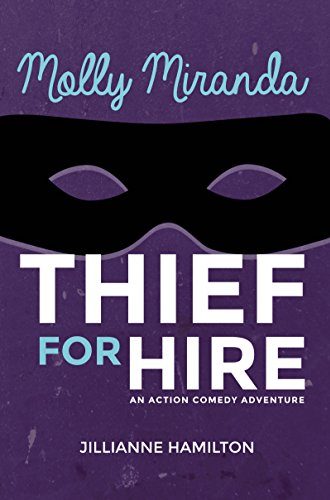 Molly Miranda
$

11.99
Join Molly on her hilarious adventures as she dodges bullets, trespasses, wears disguises, and steals her way into trouble.
The Irish Cottage
$

17.99
Elizabeth Lara built a perfect life as San Francisco's top divorce attorney, but when she loses her great-aunt Mags, the woman who raised her, she boards a plane and leaves it all behind.
If She Were Blind
$

10.95
When the courtroom fails, lawyer Estlyn Collins delivers justice outside the legal system. She refuses to rely on others— but when a sinister figure from her past comes back to haunt her, she'll have to put her trust in someone new.
Dazed & Divorced
$

10.99
It's been almost twenty years since Claire met her ex in high school, and now she finds herself thrust into the dating world for the first time as an adult, armed with little more than confusion and lack of experience. Not only is Ron the only man she's ever been with, she's also coping with the loss of her fertility, and if she goes on one more hideous blind date – possibly her mind.
Love In Rewind
$

2.99
At 29, she has two beautiful kids, a live-in nanny, housekeeper, cook, and every imaginable luxury in the posh Upper East Side townhouse she shares with her drop-dead gorgeous husband, Louis Bruel. His company, Bruel Industries, owns a big chunk of New York City's most sought-after real estate, and together Emily and Louis embody the perfect hot fairy tale couple for ten happy years of marriage. But when Louis mysteriously starts pushing Emily away, becoming distant and secretive, she is forced to search for the truth among the lies, scandal and heartbreak of his past that threaten to shatter her world.
Wish Upon a Shell
$

3.99
Read this heartwarming first book in the Lighthouse Point series. Three friends—Tally, Susan, and Julie—support each other through triumphs and failures, love and loss. Fall in love with Belle Island and the friendly—or not so friendly—townsfolk on this small southern island.
Angel's Rest
$

7.99
Beloved author Emily March returns with a warm and uplifting novel about a small town with a big heart. Welcome to Eternity Springs, a little piece of heaven in the Colorado Rockies.
The Cowboy's Lady
$

7.99
Opposites attract in this classic novel from Debbie Macomber about two people who discover romance against all odds.
The Way We Fall
$

2.99
Five pages... A letter holding a secret buried for more than five years... A secret neither of them wanted to know. Will the truth tear them apart… again?