The New Money Girls
$

16.99
Zion, Nadia, Delia, and O'Shea have lives, dreams, and rich men who love them — but sex and money aren't always everything! Four friends will become a sisterhood in this sizzling page-turner.
Never Say Goodbye
For readers of Jodi Picoult, Heather Gudenkauf, and Elizabeth Flock comes a deeply moving novel of finding friendship and love in the most unexpected of places.
Summer at Willow Lake
$

15.99
The Lakeshore Chronicles have captivated thousands of readers with unforgettable characters, warm humor and engaging stories. Summer at Willow Lake is the story that started it all. Meet Olivia, Connor and the families and friends of Willow Lake that make these emotional romances must-reads.
The Irish Cottage
$

17.99
Elizabeth Lara built a perfect life as San Francisco's top divorce attorney, but when she loses her great-aunt Mags, the woman who raised her, she boards a plane and leaves it all behind.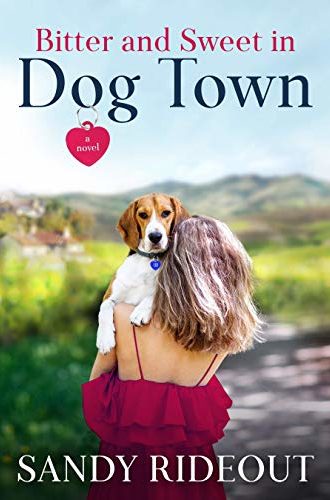 Bitter and Sweet in Dog Town
$

10.99
An old heartache. A second chance. A spoiled beagle with a nose for secrets. Two unexpected homecomings to a dog-crazy town. A secret that binds three hearts to the past. Can one spoiled beagle sniff out the truth at last?
If She Were Blind
$

10.95
When the courtroom fails, lawyer Estlyn Collins delivers justice outside the legal system. She refuses to rely on others— but when a sinister figure from her past comes back to haunt her, she'll have to put her trust in someone new.
This Could Change Everything
International bestseller Jill Mansell crafts the perfect summertime tale, filled with love, friendship, and the power of redemption. You'll laugh, you'll cry, and you'll never want the story to end.
The Obituary Society
$

9.99
When Lila Moore inherits her grandfather's house, she finds herself in a small Midwestern town where margarine is never an acceptable substitution for butter, a coveted family recipe can serve as currency, and the friend who will take your darkest secrets to the grave will still never give you the secret to her prize-winning begonias.
Love You S'more
Having successfully designed the wedding gown of the century, Gigi Goldstein is on top of the world – that is until it all suddenly comes crashing down around her. When the paparazzi captures her and Perry Gillman in a compromising moment the night of the royal wedding, she finds herself entangled in a scandal of global proportion. Convinced her carelessness has ruined every relationship in her life, she's surprised and moved by her boyfriend, Gideon's, sudden proposal of marriage and accepts it without a second thought. Four months later, Gigi's living at Badgley Hall contemplating an entirely new kind of life, while guilt, regret, and obligation keep calling her back to her old one.
Breakfast at the Beach House Hotel
When Ann Rutherford's husband dumps her for the bimbo in his office, unfairly leaving her without a home or a job, she reluctantly joins forces with Rhonda DelMonte to convert Rhonda's Florida seaside estate into the small upscale hotel it once was. Ann, quiet and reserved, is no match for brash, bossy Rhonda, who left the family's New Jersey butcher business after she won the lottery. Amid their struggles to succeed, The Sins of the Children, a soap opera, films a number of episodes at the hotel and things get complicated in unexpected ways when Ann falls for Vaughn Sanders, the star of the show.