Harvest Season
$

12.95
The muggy days of August find Melinda Foster's garden bursting at its borders. And two months into an unexpected sabbatical from her bustling life in Minneapolis, Melinda's efforts at her rented farmhouse are starting to pay off: She's learned to preserve produce, outsmart a few headstrong chickens and wrangle a flock of spoiled sheep. But even in the little town of Prosper, nothing stays the same. One member of the hardware store's coffee group shares a startling announcement, and a trip back to the city makes Melinda realize how deep her roots now run in rural Iowa. As the months roll by and the seasons change, Melinda must choose between the security of her old life or taking a chance on an uncertain future.
A Family of Strangers
$

15.99
All her life Ryan Gracey watched her perfect older sister from afar. Knowing she could never top Wendy's achievements, she didn't even try. Instead Ryan forged her own path while her family barely seemed to notice. Now Wendy shares two little girls with her perfect husband while Ryan mourns the man she lost after a nearly fatal mistake in judgment. The sisters' choices have taken them in different directions, which is why Ryan is stunned when Wendy calls, begging for her help. There's been a murder—and Wendy believes she'll be wrongfully accused.
The Book of Essie
$

16.00
A captivating novel of family, fame, and religion that tells the story of the seventeen-year-old daughter of an evangelical preacher, star of the family's hit reality show, and the secret pregnancy that threatens to blow their entire world apart.
Keeping Secrets
$

10.99
That's the dilemma facing Felix Essien when he wakes from a coma to find he is married to the most beautiful and sensual woman he's ever known. He cannot remember her or their wedding; he who had sworn never to get married or to give his heart to another. Yet, he feels an intense bond with her that he intends to explore fully. Ebony can't believe her good fortune when her paper husband wakes not remembering the temporary marriage arrangement with no intimacies he'd proposed, and is now the adoring husband she's always dreamt of.
The Boyfriend Sessions
$

0.99
Christa Morrison has commitment issues, a fact that quickly becomes apparent after she flees a romantic proposal in Paris, the thunder of impending wedding bells ringing in her ears. Back in Sydney, she turns to her closest friends for reassurance. Instead they offer her a startling and painful diagnosis: she's a relationship junkie. The cure? An extreme rehabilitation program guaranteed to reform even the most L-word illiterate.
Gwynneth Ever After
$

14.99
Raising three kids on her own while working full time isn't exactly the life Gwynneth dreamed she'd have. But when her husband walked out, leaving her to pick up the pieces, Gwyn learned the hard way that there is no such thing as "happy ever after." And that's one lesson she's not about to forget...until a chance encounter with Hollywood's number-one heartthrob rocks her good intentions to their core.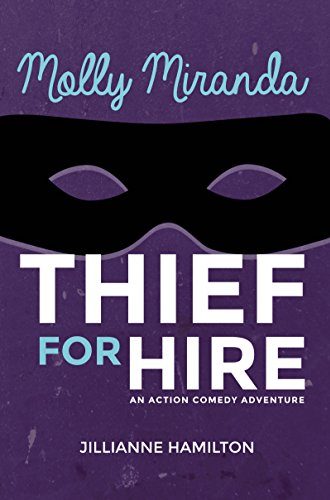 Molly Miranda
$

11.99
Join Molly on her hilarious adventures as she dodges bullets, trespasses, wears disguises, and steals her way into trouble.
Flying by the Seat of My Knickers
$

9.99
When Caity Shaw is fired from her first job that doesn't require an elf uniform, her older sister, Rachel, an event planner, hires her to work a meeting in Dublin. Caity jumps at the opportunity to travel abroad and escape her pathetic life. However, even four thousand miles from home, there's no avoiding debt collectors, an overbearing mother, and haunting memories of a controlling ex.
The Irish Cottage
$

17.99
Elizabeth Lara built a perfect life as San Francisco's top divorce attorney, but when she loses her great-aunt Mags, the woman who raised her, she boards a plane and leaves it all behind.