Christmas at the Waratah Inn
Elizabeth Cranwell's children left home, her husband divorced her and dissolved their shared business, and she's set to spend Christmas alone.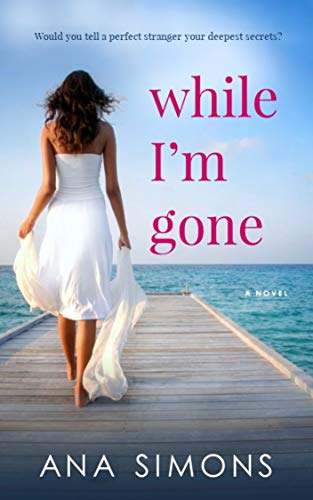 While I'm Gone
Would you tell a perfect stranger your deepest secrets? On the surface, Sophie had it all. The perfect marriage, a wonderful son, a successful career. But then, when Alex puts an end to their marriage, the day before she must leave for a two-week work assignment in London, her whole world is turned upside down.
The Girl I Was Before
When Lily McDermott walks in to find Marc, her husband of just three months in bed with actress Nadia, life as she knows it is over. Lily thinks things can't get any worse when she sees photos of her husband and his new lover splashed across the glossy magazine pages, but when she loses her job too, she is at her lowest ebb and turns to baking to soothe her soul. Wounded and broken she has to try and pick herself up again with the help of her best friend Frankie and with her encouragement, Lily decides to turn her hobby into a business and sets up Baked With Love.
Ready for Whatever
Testing positive for the BRCA gene only means one thing: Millie Dwyer is almost certain to develop cancer at a young age. After losing her grandmother and mother to the dreaded disease, Millie's always feared a similar fate. But now the twenty-nine-year-old has technological advancements on her side, including radical surgeries, that can save her from ever having to deal with the Big C… but at quite a cost.
The Lion's Den
Sex, betrayal, and intrigue: A dream vacation on a luxurious yacht turns deadly in this pulse-pounding beach read "chock full of delicious characters who flaunt their sins . . . like the latest Birkin bag" (Adriana Trigiani). 
The Dating Charade
$

15.99
Cassie Everson is an expert at escaping bad first dates. After years of running from the men who try to woo her, she is ready to retire her hopes for a husband—and children—altogether. But fate has other plans, and an odd chain of events forces a reluctant Cassie back into the dating game with firefighter Jett Bentley. Their first date is a knockout. But when they both go home to find three children dropped in their laps—each—they decide to hide the kids from each other while sorting it all out. What could go wrong?
Sweet Tomorrows
The much-anticipated conclusion to Debbie Macomber's beloved Rose Harbor series, set in the picturesque town of Cedar Cove, Sweet Tomorrows is a vibrant and poignant novel of letting go of fear, following your heart, and embracing the future—come what may.
The Family Gathering
An exceptional storyteller, #1 New York Times bestselling author Robyn Carr beautifully captures the emotionally charged, complex dynamics that come with being part of any family. Readers will laugh and shed a few tears as they discover what it means to be loved, supported and accepted by the people who mean the most.
Still Me
Louisa Clark arrives in New York ready to start a new life, confident that she can embrace this new adventure and keep her relationship with Ambulance Sam alive across several thousand miles. She is thrown into the world of the super rich Gopniks: Leonard and his much younger second wife, Agnes, and a never-ending array of household staff and hangers-on. Lou is determined to get the most out of the experience and throws herself into her job and New York life within this privileged world.