The Dragondain (The Moon Realm Series Book 2)
$

1.99
It's the middle of the night, you need to send your brother to the Moon Realm, and he won't wake up. So you improvise. . . .When a confused Jasper awakes, he's convinced he's dreaming. But by the time he meets Greydor, Jasper understands that this is no dream. In fact, persuading the King of the Rinn to work with the men of Dain to defeat their common enemy is a nightmare. Then there's the other side of the coin: convincing Tavin and Dubb that saddling a Rinn isn't certain death. ("It'll be fun!") And perhaps even a greater worry: can he make friends with Dubb's daughter Darce before she punches his lights out?Lily has problems, too. There's a little mousie scratching in her closet. Or at least, it sounds like a little mousie. Oh, and her second confrontation with Curse, and trying to form her first peerin. (Don't you...
The Ghosts of Graceland: A Mandi Mystery
$

0.99
Unexplained voices coming from nowhere in the middle of the night, a strange man lurking around them, a quirky great- aunt who has an obsession about a singer who has been dead for years, a homeless teen-age boy with a secret—all mysteries that twelve-year-old Mandi Ferguson must solve during her dreaded stay in Memphis, Tennessee. Much against their will, she and her twin sister have been sent from their home in California to stay with a great-aunt they barely know while their mother is on a two-week honeymoon in Europe. There is nothing Mandi likes any better than solving mysteries and when she hears voices outside of her room during her first night in Memphis, she is convinced she is hearing ghosts, possibly Elvis Presley's ghost since her great-aunt's house is right behind the entertainer's home, Graceland. Is there a connection between the voices and the man who is spying...
Beware the River (Tales from the DEAD Book 3)
$

3.99
BJ sees things that no one else can see. The visions seem to be getting much worse with each passing day and now they are actually... attacking him. His friends decide that a relaxing camping trip to the cabin on the river might be just what the doctor ordered. Unfortunately, before the night is over, they will question whether or not they will even live through the night.5 star review from Uncle Bud (No relation)I almost passed on getting this book because ghost tales are not something I'm usually drawn to. The author is a North Carolina native & I being a South Carolina native I could tell her writing was that of an authentic Southern author. I found myself laughing (literally laughing out loud) at some of her colorful strictly-Southern usages in this very entertaining and hard-to-put down story.Parents should not be afraid to allow their children to read...
The Cat Who Came Back From The Dead (A Dreadful Mystery Book 1)
$

2.99
Welcome to the town of Dreadful where weird and wonderful things happen all the time.Twelve-year-old Lucy Fleming is visiting her gran in Dreadful. There's something strange about the town that day which makes Lucy feel uneasy.Lucy's day takes a horrific turn when Gran visits The Dreadful Taxidermist. Eric, Gran's deceased cat, is going to be stuffed so that Gran can keep him on display in her home.Eric was evil when he was alive, and he loved tormenting Lucy. He's even worse when he comes back from the dead… Lucy finds out about Eric's evil plans for her gran. She has to stop him.But how?
Three Heads in the Well: The classic fairy tale retold by Peter Joseph Swanson
$

0.99
Enter the strange and fantastic world of the fairy tale. Read about what happens when two daughters of the king are rewarded or punished by the fairy heads in the well. Three Heads in the Well (or The King of Colchester's Daughters) is a tale hundreds of years old, now retold by Peter Joseph Swanson, adding a bit of this and that, including the classic Diamonds & Toads. The author also did the illustrations.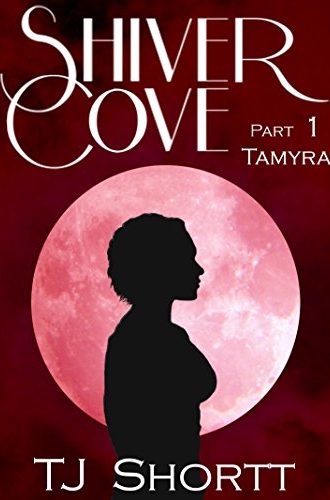 Shiver Cove, Part 1: Tamyra
$

2.99
Shiver Cove - Young Adult series - Part 1 of 7 - Tamyra   Tamyra never considered the family curse to be real. Seriously, who even believes in werewolves? Waking up, naked, in a stranger's backyard sets Tamyra's reality straight and it becomes obvious staying in the big city is no longer an option.     Desperate to protect her full moon secret Tamyra moves to mysterious Shiver Cove. Being a painfully shy girl, starting her senior year, Tamyra's fears of being left an outsider vanish when she meets an alluring and popular guy. Unfortunately, a ruthless bully has her heart set on him too.    Despite bullying threats, Tamyra finds she's falling in love and is unnerved by her hopes his intentions aren't just friendly.    Adding to Tamyra's torment, a new darkness is terrorizing Shiver Cove. Could she be the thing stalking the streets of Shiver Cove or has something far more...
MACLEOD
$

2.99
Devon Macleod awoke staring at the swaying pines rising into the sky above him. He had been shot, his outfit stolen and he didn't know why. When the tough old widow Abby Chaney found him half-dead on her Bitter Grass ranch and got him home, she swung Macleod's future into an unexpected direction.He learned that Abby and her daughter Katy were hanging on by threads to their ranch in the Strawberry Mountains. They were pressed from the south by tyrant Charles Sampson, who wanted their rich summer pastures, and from the north by timber man Egert Taylor, who wanted the Bitter Grass timber, both of whom were willing to kill the women to get it.Never one to back down from a fight or forget a favor done him, Macleod wanted two things: to find those who had bushwhacked him and get his outfit back, and repay the Chaneys for saving...
Olive's Special Father's Day
$

2.99
His wings were ready, but my heart was not.Olive's Special Father's Day is a heartfelt story of a cute little bear named Olive whose father has passed away.  Join Olive as she struggles with what to do when her class begins to make Father's Day cards and see what Olive's teacher, classmates and mother do to help.Olive's Special Father's Day seeks to  helps children understand that grief and a sense of loss are normal feelings for them to have following the death of a loved one.  It also promotes positive interaction among children, parents, and teachers.  It's healthy for children to express their emotions. Since many children aren't able to express their emotions through words, we included a blank page for them to drawing pictures.Death is an inevitable fact of life and the fact that children may haveto deal with it is truly tragic. As a parent, you can't protect...
Children's book: Laura and the Dwarfs – Teach Your Children to keep their home tidy: (Bedtimes story Fiction Children's Picture Book)
$

2.99
The subject of order, organization and responsibility is an important one in the education of children. What shall we teach them? At what age? What is the best way to teach them to be organized and responsible?Laura is a girl who loves mysteries. She tries to discover, who are the invisible dwarves who cook, clean and tidy up her house. On her journey of discovery, she finds out who they are and learns to develop a sense of personal responsibility. This adorable book has been illustrated with lovely gentle paintings by the author.
Curiosity House
$

6.99
In this second book in the New York Times bestselling Curiosity House series by exceptional author Lauren Oliver and shadowy recluse H. C. Chester, four extraordinary children must avenge their friend's death, try to save their home, and unravel the secrets of their past . . . before their past unravels them.