Topsy Turvy: Bedtime with a Smile Picture Book (Bedtime Stories with Uncle Willy 3)
$

3.99
UNCLE WILLY IS BACK!TOPSY-TURVY, the hilarious third book in the Bedtime Stories with Uncle Willy series, will have you laughing out loud.Silly Uncle Willy brought back lots of pictures from his trip to the Village of ComeGo, where everyone is confused. People there say hello when they leave, kids teach their parents how to ride a tricycle, cows play fetch, and many more silly situations!Perfect reading for bedtime with a smile! Recommended for kids ages 3 to 8.Checkout out Bedtime Stories with Uncle Willy Book I and Book II and triple the fun!!!
The Adventures of Huckleberry Finn
$

3.95
The Adventures of Huckleberry Finn is a picaresque tale of adventures on a raft on the Mississippi River. It begins with Huck Finn's escape from his drunken, brutal father to the river, where he meets up with Jim, a runaway slave. The story of their journey downstream, with occasional forays into the society along the banks, is an American classic that captures the smells, rhythms, and sounds, the variety of dialects and the human activity of life on the great river."All modern American literature comes from one book by Mark Twain called Huckleberry Finn. There was nothing before. There has been nothing as good since."- Ernest Hemingway.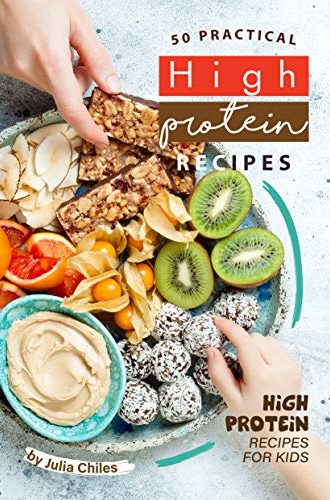 50 Practical High Protein Recipes: High Protein Recipes for Kids
$

3.95
Need some high protein recipes for kids you'll actually use? Get a copy of High Protein Recipes for Kids: 50 Practical Recipes. It covers a wide swathe of ages and common cooking modalities! Put the feel-good-fun back in your child's meals! Delicious high protein recipes such as baked tenders and nuggets, pitas and homemade hummus, chewy protein treats, unique burgers and sandwiches, and much more!
Beeing Happy with Unicorn Jazz and Friends
$

11.97
Bee-ing Happy with Unicorn Jazz and Friends brings animal friends together in this heartfelt book filled with happiness and colorful hand-drawn, kid-like art! Unicorn Jazz and animal friends in this happiness books for kids include a bee named BEE HAPPY, octopus, gorilla, cat, ocean friends, and Woof the Crow, all showing imaginative and creative ideas on what being happy can mean.Add the Unicorn Jazz Plush toy stuffed animal with book for a great gift: Amazon.com/UnicornJazzPart of the children's unicorn book series. Unicorn Jazz, a Mom's Choice Award Winning book. In this book Jazz starts off feeling a bit shy and unwelcomed after she moved to a new land. The idea of being unique and celebrating differences is a lesson learned for Jazz with the help of her new flying friend, Woof the Crow. He showed her how to appreciate being different from everyone else and why she should not hide...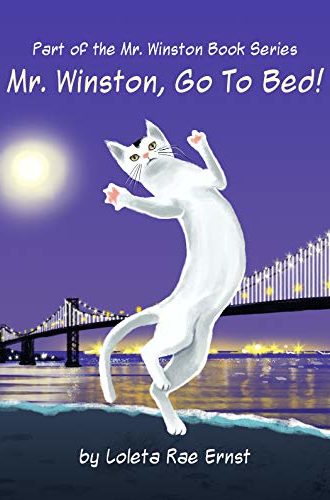 Mr. Winston, Go To Bed!: A Gorgeous Picture Book for Children or New Pet Owners
$

11.99
Have you ever had children or a furry friend that just wouldn't go to sleep? Perhaps they need a little more attention before they can shut their eyes. It takes some time for our little ones to learn how to go to bed at night. In this book we learn what happens when you don't get enough sleep! We learn a little tolerance. And we experience real life with children and furry loved ones living together. It's a great book as a last "going to sleep book", as Mr. Winston finally "Goes To Sleep!" And it's also perfect for new pet owners! Beautiful illustrations light up your reader in this new Series.
The Ultimate Stranger Things Recipe Book: Discover All the Delicious Things Mentioned in The Hit TV Series – Stranger Things!
$

3.95
While we may not want to face off against a Demogorgon or the Mind Flayer, we do want to have super cool powers like Eleven. But sadly, that's not possible. What is possible, however, is we can make and eat the same delicious food as the people in Hawkins! That's right! Everything from Eleven's favorite food in the whole world – Eggos to Dustin's favorite candy – Nougat!With the help of this recipe book, you'll be able to put up all the delicious food that's mentioned in and inspired by the hit TV series! So the next time, you're hosting a Stranger Things binge marathon or a party, you'll be prepared!
Lunch Fun!: Best 50 Bento Recipes for Kids
$

3.95
Need lunch ideas beyond a sandwich and chips? Bento is the perfect remedy and this book is the perfect companion! A lunch practice started in Japan to counter boring meals. Take a little of this and a little of that to make 1 unforgettable meal.
The Avengers Cookbook: Recipes to Save Your Taste Buds
$

3.95
About the Book: this book contains recipes that are likened to the characteristics of the characters of the popular Marvel Cinematic Universe franchise – the Avengers. So, if you are a big fan of the MCU, like we all are, this is the cookbook for you.Building the slickest gadgets, smashing the hardest things; throwing a mystical hammer, controlling lightning; fighting with a passion, hitting the most impossible targets; flying into outer space, defeating the enemies from improbable positions; guys you need not be told that we are making reference to the Earth's mightiest heroes – The Avengers.We all love the avengers and evidently their movies raked in some of the highest proceeds in this decade. We have seen Thor "go for the head", we have seen Captain America grow a beard, lose the beard and grow old; we have seen different shades of Black Widow's hair, we have seen the...
Puppy Pickup Day (Mom's Choice Award: GOLD): A Heartwarming Children's Book About Kindness, Friendship and Self-Acceptance (The Little Labradoodle)
$

14.99
Puppies like to play……but the littlest one goes astray.Will he find his way back for Puppy Pickup Day?Reading time with your children will be a joy. These are the times that instill a love of reading in little ones and this is a story they'll want you to read again and again.You and your child will adore this adventure of the littlest pup. The illustrations and clever rhymes make for a wonderful romp full of adorable animals.Who will help the puppy get home?Does the bullfrog named Bill know the way?Get it now……and find out today.It's Puppy Pickup Day and the littlest Labradoodle can't wait to be adopted! While the puppies wait for new families to arrive, the Littlest Labradoodle finds himself left out and rejected. Won't anyone play with him? If only a family would come and pick him…Filled with adorable illustrations, Puppy Pickup Day teaches your child valuable lessons...
The Fed-up Cow
$

7.59
Winner of an Amazon All-Star award (Oct 18), (Nov 18)."Simply brilliant & very cleverly written""Absolutely hilariously funny and brilliantly illustrated with a subtle message at the end" "A wonderful find!" "Very clever" "Fabulously funny!" "My children(2 & 4) laughed all the way through this book & shouted 'again, again' at the end" "Bright, colourful, funny and brilliant" "Absolutely adorable story with a great message". Hilda is FED-UP with being a cow. Spending all day doing not much but moo. There has to be something more she can do. So she decides to be a sheep...... then a pig... and even a chicken. Is the grass any greener on the other side?Join Hilda, the fed-up cow, on her voyage of self-discovery in this daft but timeless story, written in rhyme.