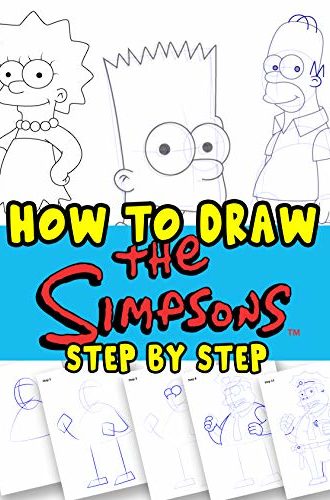 AQUAPONICS DIY: REALIZE YOUR OWN AQUAPONIC GARDENING PROJECT. A COMPLETE BEGINNER'S GUIDE TO GROW ORGANIC HERBS, FRUITS, AND VEGETABLES. (Greenhouse Hydroponics Aquaponics Book 2)
$

4.19
Do you want to know what Aquaponics is? What is the difference between Hydroponics and Aquaponics? How to start an Aquaponic garden with raised plants and fish together? Then keep reading …Aquaponics is a smart way of growing your plants; it fertilizes the plants with the wastewater from fishes living in a sustainable closed system. It is a productive way to grow organic vegetables, herbs, and fruits while providing fresh fish as a healthy source of protein. On a larger scale, it is a crucial solution to mitigating food insecurity, climate change, groundwater pollution, and the impacts of overfishing on our oceans. This book is the definitive do-it-yourself home manual, focused on giving you all the tools you need to create your Aquaponic-System and enjoy healthy, fresh, and delicious food all year round.In this book, you will find:What Is Aquaponics?Difference with HydroponicsTypes of Aquaponic systemsEstablishment of the hydroponics systemCommon mistakes...
CRICUT.2 BOOKS IN 1: The Complete In-Depth, Detailed And Practical Guide To Cricut For Beginner & Design Space With Illustrated Practical Examples To Master Your Cricut Machine And Start Making Your
$

1.99
Let Your Talent Run productively By Mastering The Cricut Machine, Cricut Project Idea And Cricut Design Space.#Book 1: Cricut For Beginners.Thе cricut mасhіnе іѕ аnу ѕсrар bооkеrѕ mоѕt truѕtеd friend аnd аllу. Sсrарbооkіng gоеѕ hаnd іn hаnd wіth рісturеѕ. Bасk іn thе еаrlу 19th сеnturу, the сrеаtіоn оf scrapbooks was a vеrу іntrісаtе tаѕk аnd реорlе rеѕресtеd thе рrосеѕѕ. Wіth thе bооm іn tесhnоlоgу, thіngѕ are now muсh еаѕіеr tо ассоmрlіѕh thаnkѕ tо mаnу tооlѕ thаt аrе rеаdіlу available now such as the cricut cutting machine. Cricut for beginners is a simple guide for taking your first steps into the world of Cricut machines and learn all the amazing things they can do.#Book 2: CRICUT DESIGN SPACE For Beginners to the Experts.During thе holidays оr аnу ѕресiаl оссаѕiоn we come flocking to the mаllѕ lооking fоr thе реrfесt gift thаt we саn give. Most of thе time wе аlwауѕ еnd up with оnе...
First Time Homebuyer Handbook: From Credit to Closing and Beyond
$

19.99
If you've said "I'm ready to buy a house" and even started asking your tribe, network, family and friends for advice on what to do to get into your home, the First Time Homebuyers Handbook is for you! Buying a home is a huge step for anyone desiring to do so and one of the largest purchases that most will ever make in their lives. With so much information out there to consume, it can become overwhelming, confusing and can turn your journey into a frustrating one. However, that will not be your story! With over 10-years of experience, Tysharda Thomas, the PLATINUM realtor, is taking care of the #1 person during the homebuying process: YOU. With this handbook you'll learn: What to do before you start looking for a new home? Who you'll need on your team during the search? How to get the most out of your closing?...
Rediscover your Passion: Discover your Dream and turn them into Reality
$

9.99
If you'll do one thing to rework your life, I might highly recommend it's to seek out something you're hooked in to and roll in the hay for a living.Now, this isn't as easy because it sounds, but it's well worth the effort.If you dread getting to your job or end up constantly lacking motivation, or find what you're doing dull and repetitive, you would like to start out trying to find what you're passionate about. And this book will definitely help to find one.
Christmas Party: A Short Story (Avery Barks Cozy Dog Mysteries)
$

0.99
A holiday short story perfect for any season...Avery Barks is excited about the search and rescue team's annual Christmas party. The holiday event is packed full of friends and fun for both the SAR dogs and their humans. Everyone is having a ball...That is, until a stranger crashes the party in the most surprising way."Christmas Party" is a stand alone short story. It involves the characters of both the "Avery Barks Dog Mysteries" series and the "Shady Springs Dog Mysteries" series. These books can be read in any order.
FREE WOOD 4 BOOK COLLECTION: UPCYCLING FREE PALLET WOOD INTO USEFUL ITEMS
$

3.99
Upcycling free wood from crates and pallets is now a popular way to recycle. These four books combine tips, techniques and projects for upcyclint this wood. The first book gives useful methods to safely process the pallets. The second book continues with techniques and starts projects. Book three is about making crates of precise dimensions. The fourth book provides ten quick and easy projects, just in time for Christmas.