Featured Kindle Book Deals
Chasing Space
Leland Melvin is the only person in human history to catch a pass in the National Football League and in space. Though his path to the heavens was riddled with setbacks & injury, Leland persevered to reach the stars. In this revelatory and moving memoir, the former NASA astronaut and NFL wide receiver shares his personal journey from the gridiron to the stars, examining the intersecting roles of community, perseverance and grace that align to create the opportunities for success.
The Song of Hartgrove Hall
From the New York Times bestselling author of The House at Tyneford comes a captivating 1940s English country novel of a love triangle, family obligations, and rediscovering joy in the face of grief—perfect for fans of Kate Morton and Downton Abbey.
The Bucolic Plague
Michael Perry (Coop, Truck: A Love Story) meets David Sedaris (Me Talk Pretty One Day, Dress Your Family in Corduroy and Denim) in this follow-up to Josh Kilmer-Purcell's beloved New York Timesbestselling debut memoir, I Am Not Myself These Days—another riotous, moving, and entirely unique story of his attempt to tackle the next phase of life with his partner… on a goat farm in upstate New York.
Dashing Through the Snow
Ashley Davison, a graduate student in California, desperately wants to spend theholidays with her family in Seattle. Dashiell Sutherland, a former army intelligence officer, has a job interview in Seattle and must arrive by December 23. Though frantic to book a last-minute flight out of San Francisco, both are out of luck: Every flight is full, and there's only one rental car available. Ashley and Dash reluctantly decide to share the car, but neither anticipates the wild ride ahead.At first they drive in silence, but forced into close quarters Ashley and Dash can't help but open up. Not only do they find they have a lot in common, but there's even a spark of romance in the air. Their feelings catch them off guard—never before has either been so excited about a first meeting. But the two are in for more twists and turns along the way as they rescue...
Death by Eggnog
Krissy Hancock is staying in her adopted hometown of Pine Hills, Ohio, for Christmas this year—and she even has a whole week off from her combination bookstore-café. But a killer is about to dampen her spirits . . .
Wolf Hunt
Remy Boudreaux is back in his hometown of New Orleans. He's there with three of his fellow Dallas SWAT officers for a week of training with the NOLA PD. On the eve of a tropical storm, Remy and his buddies prowl the French Quarter. One tantalizing scent captures Remy's senses, forcing him to follow until he is face-to-face with Triana Bellamy, his beautiful high-school crush. After reconnecting, Remy and Triana become very close. Remy struggles to keep things casual - ever since his first love, his partner, was killed on the job, he's kept women at a distance. But when a mysterious wolf pendant ropes them both into danger, Remy's protective instincts kick in. He may have to reveal his true self - and hope that Triana accepts him.
Dead in the Water
Camille Ellis is the Earthen Conclave's golden girl. Her peculiar talent solves cases with a touch. She isn't afraid of getting her hands dirty, but every bright star casts a shadow, and her deepest scars lurk just beneath the skin.
Murder Tightly Knit
In a town where Amish and Englisch Mingle every day, a grisly murder leads to mutual suspicion. Can Amber and Hannah find the killer before fear unravels the community . . . and before he strikes again?
Endangered
Summer "Sam" Westin's assignment to report on cougars in a Utah park goes horribly awry when a child vanishes from a campground and the TV news focuses on the local mountain lions as the likely culprits. Sam has good reason to suspect the shadowy man she spotted at the end of the path. Can she find the truth in time to save both the child and the big cats?
From Depths We Rise
Sarah Rodriguez experienced more loss and heartache in a short period of time than most people will endure in a lifetime. Infertility. Her husband Joel's cancer diagnosis (not once, but twice). Miscarriage. Her husband's death. Her two-week-old baby girl in a fight for her life. . . Still, Sarah clung to her faith. And it was that imperfect faith that helped Sarah march toward the purpose from her pain.
Post-Human Omnibus Edition
David Simpson's bestselling and award-winning Post-Human science fiction adventure series has been downloaded on the Kindle over one million times in the last three years, delighting readers with a blend of thought-provoking philosophy, cutting edge and speculative science fiction, and high-octane, action-packed suspense, mystery, and adventure. Ready to get hooked by this science fiction suspense thriller? Then download the Post-Human adventure and experience it for yourself!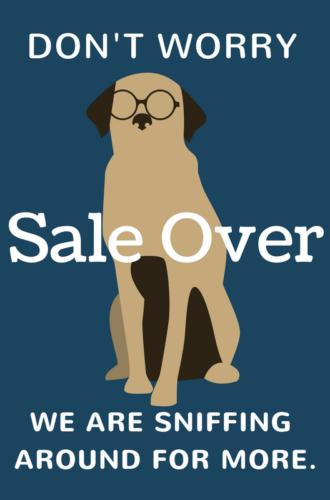 Hunted
FBI rising star, criminal profiler Evelyn Baine, knows how to think like a serial killer. But she's never chased anyone like the Bakersville Burier, who hunts young women and displays them, half-buried, deep in the woods. As the body count climbs, Evelyn's relentless pursuit of the killer puts her career—and her life—at risk. And the evil lurking in the Burier's mind may be more than even she can unravel.
Holidays Ever After
Which holiday hottie will you unwrap first? No matter the time of the year, it's always the season for seduction! From Spicy to Sweet and everything in between, this sizzling boxed set of TWENTY contemporary romances from today's New York Times, USA Today, and International bestselling authors will give you tons of holiday hunks to fall in love with. Inside these pages you'll find everything from sexy strangers and brooding billionaires to marines, firefighters, and the guy next door.