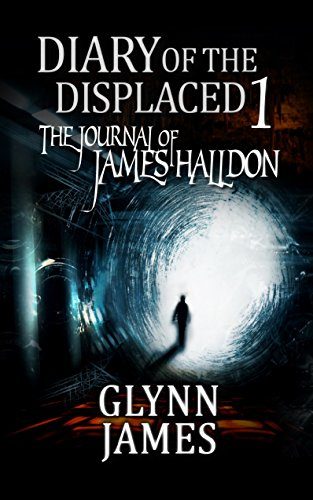 Diary of the Displaced – Book 1 – The Journal of James Halldon
$

0.99
There is a place where nightmares are real. A dark and terrifying place that is hidden from the world we know, by borders that only the most unfortunate of souls will ever cross.James Halldon woke up in the dark, alone.No food. No water. No light. Almost no memories of his past.Things moved in the darkness around him. Things that growled. And daytime never seemed to come."Of all the places I had to end up, it had to be here."Readers are calling the DIARY OF THE DISPLACED series:"A wild ride through a stunning imagination." ... "An epic journey through places best left in darkness." ... "I was hooked in the first few pages." ... "Mysterious, compelling, and brilliantly imagined." ... "Unpredictable with great character development." ... "Great books...enjoyed from first word to last." ... "Unexpectedly excellent!" ... "Very bizarre and imaginative."If it's dark when you wake up, and you can hear...
Undead Nation: Outbreak
$

0.99
What would you do when faced with the end of the world? When Alex Kemp is faced with that possibility, he realizes that he is the only one who can save his family. Life and death decisions, sacrifices, and betrayal all stand in the way of Alex's family and survival. When vague news reports of a strange quarantine begin spreading across the city, panic ensues, plunging Alex into situations that he never thought he would see again. Confusion from city officials and the general public cause mass hysteria and senseless violence. Alex has seen this before, has seen the consequences of what is about to come. Alex chooses to save his family in anyway that he can.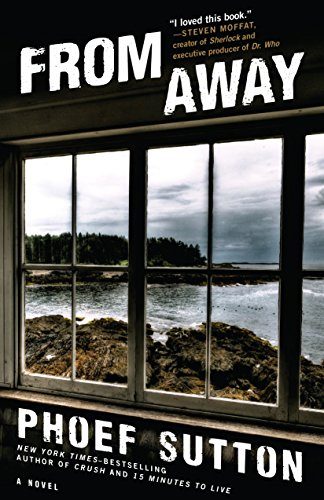 From Away
$

16.00
Sammy Kehoe, his sister, Charlotte, and her four-year-old daughter, Maggie, are all each other have left since the car accident that killed the rest of their family. When they visit their beloved old family home on remote Fox Island, Maine, Sammy and Charlotte each have relationship sparks with island locals. But the budding idyll is shattered when Sammy and Maggie's unexplained abilities to "see things" are put to the test when dangerous ghosts from the past resurface.
The Tide of Terror
$

2.99
A telephone call to the local veterinarian's office breaks the peace of Alderney Island. After several reports of injured animals in rapid succession, vet Jenny sets out to examine what might be causing the injuries.Later the same night, she's roused from her sleep by strange sounds and an unnerving chill in the air. Something unnatural is lurking in the shadows, causing her stomach to churn with fear. But what connects the mysterious attacks, the remains of a concentration camp on the island, and the dark, grotesque figure who consistently appears in Jenny's dreams?On the small channel island, she must uncover the mystery... or die trying.Praise from readers:"A hidden gem with great characters, wonderful pace, and an engaging story. The story really sucked me in with its mood and mystery. I will certainly read more from this author and recommend this." - Kindle Customer"Truly has a little bit of everything... A...
The Eighth Day
$

2.99
Tonight, the world ends. Billions will die, and I am the cause of it all. To know why, you have to go back to another time, when I was just a boy.I remember my family, hanging helplessly from the eaves of the porch. And I remember the Preacher, slipping the noose around my neck. He was searching for a woman; the last of her kind. He'd been hunting her for longer than he could remember, and her death would end a war that had raged for thousands of years.It was supposed to be the final battle but she was clever and unpredictable, and eluded him again. Instead of her, he found me, and I made it a whole new war.My name is Gabriel Armstrong, and I am immortal.
The Raven Witch of Corfu: episode 1: A Greek fantasy romance book with a witch on Corfu island Greece (The Raven Witch of Corfu series)
$

0.99
A terrible evil lurks in the mountain...Lizzie is not your average tourist. She may have just arrived on the idyllic Greek island of Corfu, but her mind is not on having a good time. Far from it, Lizzie has a daunting task to undertake: to claim back her twin brother who was kidnapped twenty years earlier on her previous visit. In a cave. By an evil witch.When Lizzie sees her brother again, she receives the shock of her life. The witch has tricked her... As if this weren't enough, Stamatis, a handsome local, steals her heart to complicate her life even further..."It's a step up from Mills and Boon - much more Mary Stewart than Barbara Cartland, with a bit of Gothic horror and Harry Potter-esque magic in the mix. And it's certainly a page-turner." ~Hilary Whitton Paipeti, author of In the Footsteps of Lawrence Durrell and Gerald Durrell in...
All Hallows' Moon: A Young Adult Paranormal Novel (Seasons of the Moon Book 2)
$

2.99
The good girl has become a very bad werewolf...Rylie has moved to her aunt's ranch where she can learn to safely control her murderous werewolf side. But the werewolf hunter she fell in love with over the summer has found her again. Seth has brought his werewolf-hunting family along with him, and they aren't nearly as sympathetic to Rylie.Rylie struggles to reconcile her feelings while Seth fights to do what's right. But what is right--obeying desire or duty?
Midnight Magic (A Ghost & Abby Mystery Book 1)
$

0.99
As the janitor in a haunted house, single mom Abby Jenkins has many contacts with the living and the dead in the small Pacific Northwest town of Sunset Cove, which puts her in a perfect position to solve local mysteries. Or so she thinks. Hired to find diamonds hidden in a haunted manor she gets help from a Viking ghost with existential issues. Will she survive? This book contains bad-boy ghosts, mischievous magic, and a woman who knows what she wants in a Viking hayloft.
Spiderstalk
$

3.99
Life hasn't been kind to Adam Sellars lately...In the past year he has broken up with his fiancee, barely survived a terrible car wreck, and had his brother's family vanish while he lay unconscious in the hospital. Since then he has been a crippled shell going through the motions of life with nothing but the search for his brother to keep him going.But Adam is about to discover that things can still take a turn for the worse. Much worse.His quest for his brother has brushed up against a very dark corner of the world and something has come out of that darkness with an unholy vengeance. He can't fight it, he can't hide from it, and not even the police can protect him as his world descends into chaos.His only hope lies in a mysterious pair of strangers who have appeared out of nowhere with an offer of aid....
Gretel (Gretel Book One)
There is an ancient evil in the Back Country, dormant for centuries but now hungry and lurking.An immortal witch who will die unless she finds the ingredients to make her gruesome potion.When she sets her sights on an unsuspecting mother one routine morning along an isolated stretch of highway, a quiet farming family is suddenly thrust into a world of unspeakable terror, and young Gretel must learn to be a hero.Start reading the first book in this dark and captivating re-imagined series of the classic story of Hansel and Gretel. If you're a fan of Dean Koontz, Anne Rice and Stephen King, Gretel is a must-read.What Readers Say About GRETEL:★★★★★ "I couldn't help but think I was reading something from Stephen King."★★★★★ "If you are a fan of Stephen King, you'll love it!"★★★★★ "Wow. Simply wow."★★★★★ "One of the best books I've read! I couldn't stop reading it till the...