Angelbound (Angelbound Origins Book 1)
$

2.99
"I'm virtually speechless when it comes to this novel. I have not found an author that I adore the writing style of this much since Jennifer L. Armentrout. The world that this author created was amazing." - Brittany's Book ReviewsEighteen year old Myla Lewis is a girl who loves two things: kicking ass and kicking ass. She's not your every day quasi-demon, part-demon and part-human, girl. For the past five years, Myla has lived for the days she gets to fight in Purgatory's arena. When souls want a trial by combat for their right to enter Heaven or Hell, they go up against her, and she hasn't lost a battle yet. But as she starts her senior year at Purgatory High, the arena fights aren't enough to keep her spirits up anymore. When the demons start to act weird, even for demons, and the King of the Demons, Armageddon, shows...
The Space Between: The Prophecy of Faeries (The Space Between Series Book 1)
$

2.99
2018 Shelf Unbound Best Indie Book, Notable"With a mixture of fantasy and all things Heaven and Earth, this tale combines the stories of several characters into an intricate, twisting plot." — Tonja Drecker, author and book reviewerMellis, a courageous and resourceful young woman, is kidnapped from the human world and taken to the Space Between by a tribe of faeries called the Penitents. Because of guilt over an ancient sin committed by their angel ancestors against the Maker, the Penitents have cursed themselves with grotesque physical disfigurements. Mellis can help them reunite with the Maker and find their way back to redemption, but she would need to give up the life she's always known to remain in the Space Between. As she struggles with this heart-wrenching decision, one of the Penitents, bent on revenge, commits a gruesome attack against the tribe, and they learn he has taken Satan--the Maker's greatest...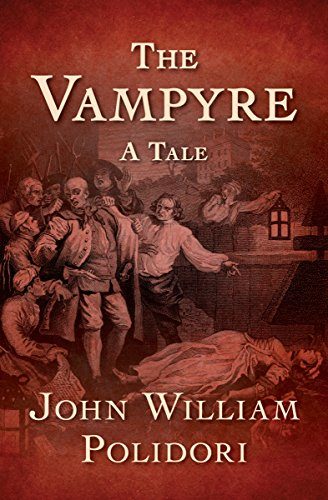 The Vampyre: A Tale
This classic vampire story has inspired generations of authors, from Bram Stoker to Charlaine Harris. A young English gentleman of means, Aubrey is immediately intrigued by Lord Ruthven, the mysterious newcomer among society's elite. His unknown origin and curious behavior tantalizes Aubrey's imagination. But the young man soon discovers a sinister character hidden behind his new friend's glamorous facade.   When the two are set upon by bandits while traveling together in Europe, Ruthven is fatally injured. Before drawing his last breath, he makes the odd request that Aubrey keep his death and crimes secret for a year and a day. But when Ruthven resurfaces in London—making overtures toward Aubrey's sister—Aubrey realizes this immortal fiend is a vampyre.   John William Polidori's The Vampyre is both a classic tale of gothic horror and the progenitor of the modern romantic vampire myth that has been fodder for artists ranging from Anne...
Saint Nicholas: A Holiday Horror Story
$

2.99
If you thought you knew Saint Nicholas, you thought wrong.The origin of one of history's most iconic figures is not a fairy tale. It is not a story for children, to be told by the fire on a cold night. It is a story of pain and fear, of death and rebirth. But most of all, it is a story from a nightmare.Nicholas was a farmer before the war, when he lost everything he ever loved. Now, riddled with the emotional consequences of his own actions, and the remorse of a father who failed his child, he exists from drink to drink, making his way through life in a small village in Prussia. Every day, he regrets his life and wishes for a death he cannot accept.Until death came for him. Mythical creatures spring forth from legend, and Nicholas is thrust into the middle of a nightmare of death and...
Hellbounce (The ARC Chronicles Book 1)
$

2.85
Demons don't always hide in the dark.Prison psychologist Eva Ross has dealt with her share of sinners. The corrupt, the insane; their minds were all hers to unlock. But when those around her start to show the same characteristics, she is forced to turn to a stranger for help.Together with the mysterious Madden Scott, she enters a new reality, as everything around her shifts and secrets barely hidden under the surface are revealed.In an adventure that takes them through nightmares and across continents, Eva and Madden enter the shadowy world of Anges de la Resurrection des Chevaliers: the last barrier between earth and what lies beneath.Praise for Hellbounce:"A damned fine tale." - David Farland, New York Times Bestselling Author"The plot and storyline were fantastic. The definition of the characters, and the descriptions throughout the book painted wonderful pictures. The author had a new take on demons, and kept the interest...
INTENT: A Short Story
$

0.99
"Jeff Olah has become a leading voice in the post-apocalyptic genre by writing spine-snapping action scenes and compelling characters fighting to survive at the end of the world." - Nicholas Sansbury Smith, USA Today Bestselling AuthorPost-traumatic stress and obsessive-compulsive disorder never play well together, but when locked inside a man with nothing left to lose, the results are often catastrophic.Travis Higgins is a man on his way down. He can't sleep. He hasn't eaten in forty-eight hours and hasn't spoken a word to another human being in weeks.Twelve months ago the voices in his head began to scream… and tonight, he's planning to finally put them to rest."Nine-one-one operator. What is your emergency?""My name is Travis Higgins. In exactly six minutes, I am going to murder the man who lives at nineteen-thirty-seven east Second Street."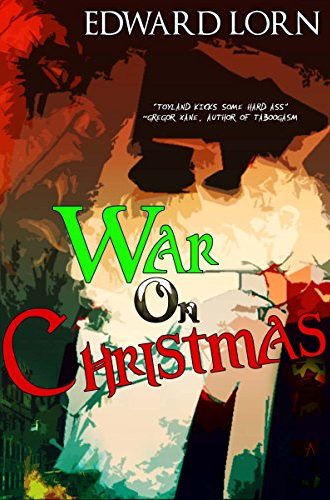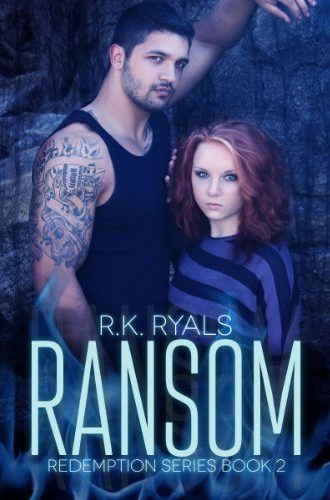 Ransom (Redemption Series Book 2)
$

2.99
The Redemption Series Book 2Vengeance is the path of the Damned. It is not a path taken lightly. For a Naphil, it could mean ransoming his soul.~Bezaliel~Dayton Blainey is caught between two worlds: Heaven and Hell. Bound to a Demon she's beginning to care about, she is thrown into an adventure she may not survive. But she will try.Separated from her friends, she is forced to use powers she just discovered she had while surviving the wrath of a Demon queen. She will be tested.And in the search for a ring that may unbind her from Marcas Craig, Dayton will discover that the bond between an Angel and a Demon goes much deeper than blood. She will endure.
A Hint of Frost (Araneae Nation Book 1)
$

3.99
Hope dangles by a silken thread. Araneae Nation, Book 1When the head of the Araneidae clan is found poisoned in her nest, her eldest daughter, Lourdes, becomes their clan's new maven. If her clan is to survive, she has but one choice: she must marry before her nest is seized. All she needs is a warrior fierce enough to protect her city and safeguard her clansmen. Such a male is Rhys the Cold.Born the youngest son of an impoverished maven, the only things Rhys has to his name are his sword and his mercenary reputation. His clan is starving, but their fondness for the flesh of fellow Araneaeans makes them unwelcome dinner guests. Torn between loyalty to his clan and fascination with his future bride, Rhys's first taste of Lourdes threatens to melt the cold encasing his heart.Amid the chaos of battle, Lourdes's sister disappears and is feared captured. Lourdes...
To Hell in a Handbasket
$

3.99
From the Queen of Scream comes a novel that will raise the hair on the back of your neck.To the neighbors, they're sweet old ladies. To Tim Robertson, they're his worst nightmareNot every grandmotherly type bakes cookies.What's more frightening than finding out that the kindly old ladies living across the street from you are anything but?As a child, Tim Robertson is selling cookies with his best friend Damien when they knock on the door of the house across the street from him. Two old ladies open the door and Tim never sees his best friend again.Twenty years later, Tim has tried to move on and forget what happened back then. He is married, has a son, and just bought the house of his dreams in small town Cocoa Beach. When the house across the street from them is sold, they are all looking forward to getting new neighbors, until Tim...