Welcome, book lover! Are you looking for Kindle book deals? OHFB features limited-time sales of the best free and bargain Kindle books from the biggest publishers and bestselling independent authors. These are today's featured books:
My Ántonia
by Willa Cather
$

3.99
The novel tells the stories of an orphaned boy from Virginia, Jim Burden, and the elder daughter in a family of Bohemian immigrants, Ántonia Shimerda, who are each brought as children to be pioneers in Nebraska towards the end of the 19th century. Both the pioneers, who first break the prairie sod for farming, as well as of the harsh but fertile land itself, feature in this American novel. The first year in the very ...
KINDLE
Beth's Journey West: Mail Order Bride
by Sandee Keegan
$

3.99
Beth McThorn is a simple Georgia woman who runs her own dress shop. Life is simple and the days are lazy. But when Charlie Whitfield, a man who is fond of Beth, walks into her shop upset about an old drunk being hung, Beth's world is turned upside down. Instead of listening to Charlie's honest voice about the hanging she dismisses him with a hot temper and goes about her daily business. When Charlie is ...
KINDLE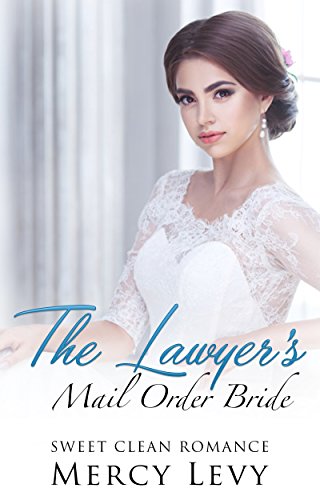 The Lawyer's Mail Order Bride: Sweet Clean Romance
by Mercy Levy
$

3.99
Craig Ferguson is a sheriff in the Cowtown of Abilene. His charge, to head off the civil unrest between railroad and cattle drivers. He sends for Candace as a mail order bride, offering to care for her brothers, once he hears of her struggles in Boston. Orphan Candice Shepherd and her younger brothers, Sil and Darren, are struggling to make ends meet in the city of Boston. When Candace is assaulted by her employer, she ...
KINDLE
Maddie's Christmas Miracle: Holiday Mail Order Bride Romance
by Mercy Levy
$

3.99
Maddie is a widow who is struggling with the past. She lost her husband and her child both to scarlet fever around the holidays a few years ago, and she has never forgiven the world for what happened to her. She has become a recluse, and only wants to be left alone, but the need for money drives her out into the world. When she loses the only job she could find in months, Maddie ...
KINDLE
A Mysterious Disappearance: Detective Claude Bruce Murder Mystery
by Sandee Keegan
$

3.99
This carefully crafted ebook: "A Mysterious Disappearance" is formatted for your eReader with a functional and detailed table of contents.Claude Bruce is a barrister and an amateur detective who is caught unaware into the mysterious disappearance and the subsequent murder of Lady Dyke, his friend's wife. Together with White, in an amateurish Sherlock Holmes' fashion, Bruce must use his power of deduction to find the culprit. But unlike Sherlock, Bruce is fallible and makes some ...
KINDLE
Ethel's Inspirational Journey: Sweet Mail Order Bride
by Sandee Keegan
$

3.99
Ethel Miller is in love with horses. She lives to ride, even though her governess considers her riding to be an unsuitable boyish habit. Ethel dreams of winning a race, but she knows that as a woman, she will never be allowed to even enter one.When her father announces that he is going to sell their horses, Ethel becomes desperate. Becoming a mail order bride, she moves across the country to marry a man she ...
KINDLE
Susan's Surprise Marriage: Mail Order Bride Romance
by Sandee Keegan
$

3.99
Susan Greene is a beautiful, young woman living with her wealthy old grandmother. Even though Susan is a sweet girl with a kind disposition, her grandmother is hard on her; she is selfish, and only cares for money. Susan misses her sister, who left the state to become a mail-order bride a few years ago.When Susan learns she is to be forced into a marriage with one of her grandmother's friends, she decides to become ...
KINDLE
The House Built on Sand
by Peter Townsend
$

12.99
What does it take to radically alter the course of someone's life? In the case of Emad Almasry, an archeologist with the Egyptian Ministry for Antiquities, it took a clay jar. Its discovery, under Egypt's oldest mosque, set in motion a series of events that threatened the very existence of Egypt's Coptic community. Emad very quickly learns that the only way he could keep the hammer blow from falling was to dig deep into the ...
KINDLE
Saving Time: The Memoirs of Keegan Miles
by L.L. Raye
$

0.99
If you could go back in time and kill Hitler, would you?Keegan Miles is a former Marine and current history student who is recruited to work for Spero - a secret organization that sends people back in time to fix history's "mistakes." The stakes are high and the missions are deadly, but Keegan is determined to create a better world than the one he's currently living in.At the top of the list is assassinating Adolf ...
KINDLE