Welcome, book lover! Are you looking for Kindle book deals? OHFB features limited-time sales of the best free and bargain Kindle books from the biggest publishers and bestselling independent authors. These are today's featured books:
Leger's Foe (The Leger Cat Sleuth Mysteries Book 17)
by Lacey Dearie
$

0.99
The fourth book in the Leger Hotel Mysteries Series sees Leger faced with two mysteries. Kevin the swan has confessed to killing a local man by drowning him in the loch, but is he telling the truth? While trying to uncover the real story, Leger and Bob also have to look for Carole, who Lily is convinced is the real killer. Can they clear her name?
KINDLE
Rubik's Cube: How to Solve a Rubik's Cube, Including Rubik's Cube Algorithms
by Clark Cornell
$

3.99
Buy the Paperback version of this book, and get the Kindle Ebook version included for FREE!If you want to impress your family and friends by solving the Rubik's Cube while staying calm and collected, then keep reading...The Rubik's Cube seems like an innocent, colorful and perfect gift for kids, something that will keep them busy for hours on end... Until you're faced with helping them solve it a few minutes later. That's when you realize ...
KINDLE
Aquaponics: An Essential Step-by-Step Guide to Aquaponics for Beginners
by Katie Coughran
$

2.99
Do You Want to Learn How to Set Up Your Own Aquaponic System and Grow Vegetables, Fruit, Herbs, and Raise Fish?This aquaponics book will show you exactly how to go about it like a pro in a step by step manner. In this book, you will discover what aquaponics is, how it works, the different aquaponic systems you can use, how to adopt aquaponics and much, much, more.Aquaponics: An Essential Step-by-Step Guide to Aquaponics for ...
KINDLE
How to be a Minimalist With Kids: Finding Your Kind of Minimalism
by Katie Coughran
$

3.99
Have you tried living a minimalist lifestyle and feel you've failed because your home doesn't look like a magazine cover? How to be a Minimalist With Kids: Finding YOUR Kind of Minimalism is here to help you discover the type of minimalist mindset that will work for you and your family. With sections on downsizing, creating maintenance routines, tips for getting your family on board, emotional minimalism, budgeting, and how to envision and live the ...
KINDLE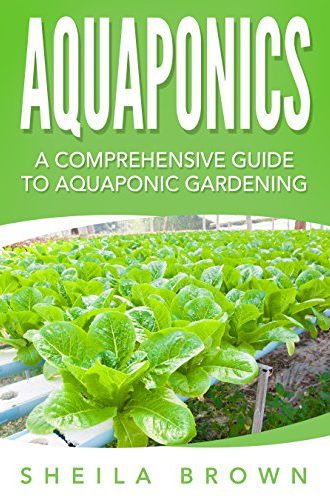 Aquaponics: A Comprehensive Guide to Aquaponic Gardening (Aquaponic Gardening, Hydroponics, Homesteading)
by TG Forge
$

2.99
Master a System that Can Feed You, Your Family, and Even Give You More than Enough to Sell Afterward if You WantThis book contains information on my experiences on aquaponics. I've included the successes and the failures so you can learn about this amazing method to grow your own food. Popular writer T. L. Campbell said that "you're not an aquaponics farmer until you've killed fish," well you can be, but if you're going to ...
KINDLE