Welcome, book lover! Are you looking for Kindle book deals? OHFB features limited-time sales of the best free and bargain Kindle books from the biggest publishers and bestselling independent authors. These are today's featured books: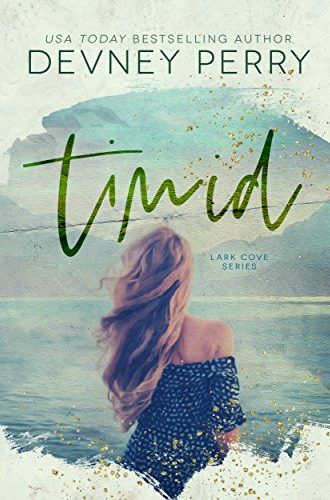 Timid
by Devney Perry
$

16.99
Willa Doon has always been shy. Her quiet demeanor was something she's always embraced. That is, until Jackson Page moves to town. The one man she desperately wants to take notice struggles to remember her name. Year after year, Willa stands by, watching as the bartender slash playboy drowns his demons in beer and sex. Then one night, he shows up at her door, suddenly aware that the girl he's seen around Lark Cove is ...
KINDLE
Take Me to Fight: A Gripping, Suspense-Filled Saga (The Past Life Book 4)
by Kelly Utt
$

16.00
There's an imminent threat to national security and George Hartmann is one of only a handful of patriots who can thwart it.George never imagined he'd be forced to come out of retirement and rejoin his former special ops colleagues. Not to mention, the timing couldn't be worse. Our military hero turned family man is embroiled in a fight to keep his loved ones safe from ruthless villains who are determined to rehash a vendetta dating ...
KINDLE
Keep Them From Harm: A Gripping, Suspense-Filled Saga (The Past Life Book 3)
by Kelly Utt
$

17.00
George Hartmann is at his breaking point. His three little boys have suffered one harrowing ordeal after another and now his wife's life hangs in the balance.It's all because of a threat that dates back thousands of years to a dramatic past life in Ancient Greece. Murderous villains from that far-flung past are here in the present and bent on destroying everything George holds dear.The danger is real. There's little to go on besides a ...
KINDLE
Show Me the Danger: A Gripping, Suspense-Filled Saga (The Past Life Book 2)
by Kelly Utt
$

17.00
A killer is on the loose. He murdered George Hartmann's boy when they lived a past life together in Ancient Greece, and he tried to do it again right here in the present.George is at a crossroads. He's working on a controversial new business aimed at tracking and eliminating the threat. He'll stop at nothing to keep his family safe.Yet, he's slow to integrate his past life memories and is in denial about the urgency ...
KINDLE
Irreparable Harm (Sasha McCandless Legal Thriller Book 1)
by Melissa F. Miller
$

15.99
A skillfully woven plot, surprising twists, and a cracking pace keep readers turning the pages in this gripping legal thriller from a USA Today Bestseller. Downloaded by more than one million readers!Attorney Sasha McCandless has one goal: Make partner at the best firm in town. Then a plum assignment plunges her into a world of deceit and danger.When a commercial flight crashes, killing everyone on board, she's tapped to defend the airline. It's her big ...
KINDLE
Let Us Prey: Gotcha Detective Agency Mystery Book 1
by Jamie Lee Scott
$

0.99
In the first book of Jamie Lee Scott's USA Today bestselling series...Private detective Mimi Capurro takes on a bodyguard client only to end up investigating a murder.If you like your mysteries with a bit of humor and snark, this murder mystery series is perfect reading.*Add a sub headline that will lead the reader to the next paragraphThe PlayersMimi Capurro: Owner, Gotcha Detective AgencyCharles Parks: Computer forensics, Gotcha Detective Agency (also Mimi's best friend)Nick Christianson: Homicide ...
KINDLE
Wisteria Wonders (Wisteria Witches Mysteries Book 3)
by Angela Pepper
$

12.99
Zara Riddle is trying to find work-life-magic balance, but there's one big secret this witch needs to crack. Chet Moore, the moody shifter who lives next door, has been running hot and cold like a broken faucet ever since they met. Zara finally resorts to magic to get the truth out of him. It turns out her instincts were right. Chet has been hiding something, and it's a doozy. Now Chet wants Zara's help with ...
KINDLE