Welcome, book lover! Are you looking for Kindle book deals? OHFB features limited-time sales of the best free and bargain Kindle books from the biggest publishers and bestselling independent authors. These are today's featured books:
Too Clever By Half
by Will North
$

16.95
The naked, maimed body found floating off the coast of Cornwall's English Channel presents a vexing puzzle for Detective Inspector Morgan Davies and her Scene of Crimes Manager, Calum West. Post-mortem confirms the dead man's wounds are evidence of torture, but without a name, a crime scene, or a motive, the detectives are stymied.
KINDLE
If You See Kay Shift
by Tina Glasneck
$

3.99
The snarky, inappropriate and irreverent duo is back. This time somebody is getting licked, and not in a fun way.
KINDLE
Hope for Christmas
by Rachelle J. Christensen
$

3.99
This heart-warming, inspirational romance from Award-winning and Bestselling author Rachelle J. Christensen is part of the Christmas Kisses: Echo Ridge Anthology. Read the bonus sneak peek of the newest Echo Ridge addition included!
KINDLE
The Mona Marple Starter Library: Two Cozy Mysteries In One: Once Upon a Crime and The Ghosts of Mystic Springs
by Mona Marple
$

17.99
Two cozy mystery books in one!Enjoy Mona Marple's first-in-series books with this starter library.Once Upon a Crime:If Sandy can't solve her rival's murder, it's more than her buns on the line…Sandy Shaw enjoys her reign as the sole baker and bookseller in the sleepy village of Waterfell Tweed. But when Reginald, the local eccentric, announces plans to open a competing shop across the square, she fails to hide her frustration. As she formulates her plan ...
KINDLE
Tested by Fire: He Sought Revenge – He Found Life (Medic 7 Series Book 1)
by Pat Patterson
$

12.99
In this medical thriller, Paramedic Jim Stockbridge responds to an EMS call in the ghetto and finds his best friend brutally stabbed and shot. Consumed with rage he hunts down Sid Drake's killers and renders his own form of justice. But he soon finds himself lost, tangling with his own demons, and a vicious street gang and its ruthless warlord, William "J-Rock" Jackson. So begins a long, dark journey that pushes Jim deep into his ...
KINDLE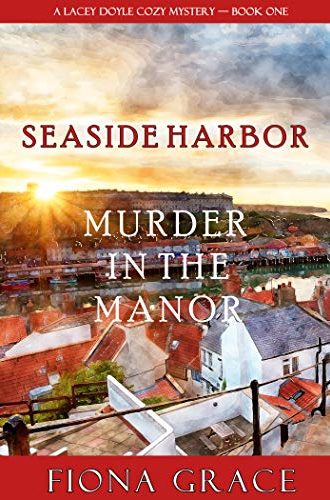 Murder in the Manor (A Lacey Doyle Cozy Mystery—Book 1)
by Fiona Grace
$

0.99
MURDER IN THE MANOR (A LACEY DOYLE COZY MYSTERY—BOOK 1) is the debut novel in a charming new cozy mystery series by Fiona Grace. Lacey Doyle, 39 years old and freshly divorced, needs a drastic change. She needs to quit her job, leave her horrendous boss and New York City, and walk away from the fast life. Making good on her childhood promise to herself, she decides to walk away from it all, and to ...
KINDLE
Mama's Tears: A Standalone Novel
by Quan Millz
$

0.99
***RE-RELEASE - Originally titled YO MAMA'S ON CRACK ROCK***On Chicago's South Side, there's a story that needs to be told. A story about the life so many had and will have. This is a raw and real saga about the unending trials that define the everyday existence for so many struggling and dedicated Black women just trying to simply make it.Sandra is a single mother of three boys, rearing them all alone. Tragedy finds her ...
KINDLE
One Winter Night: A Sexy Bad Boy Holiday Novel (The Parker's 12 Days of Christmas Book 1)
by Ali Parker
$

0.99
Snow covers the ground and love is in the air in the southern city of Savannah.I've only recently gotten out of the military, but my best friend's father gave me a good job at his security firm.The last person I expected to find working there was my best friend's little sister – all grown up.She's beyond beautiful and such a handful – in more ways than one.I can't help but think about what we could ...
KINDLE
The Flip (Romance in Rehoboth Book 2)
by K.L. Montgomery
$

13.99
Aunt Penny's beach house isn't the only thing getting flipped in this hilarious romantic comedy! Andrew and Sonnet hated each other in high school. Always rivals for the best grades and top academic honors, there was no love lost between these two nerds after graduation.Ten years later, they're both named heirs to property in coastal Delaware after the passing of its owner, Penelope Vaughn, who was Andrew's great aunt and Sonnet's beloved next door neighbor ...
KINDLE