Welcome, book lover! Are you looking for Kindle book deals? OHFB features limited-time sales of the best free and bargain Kindle books from the biggest publishers and bestselling independent authors. These are today's featured books:
Thanksgiving In Clover Springs
by Rachel Wesson
$

2.99
Little Beaver, while happy with his lot as deputy sheriff in Clover Springs, wants what his friends have—a wife and children. But his heart is stuck on Asha, a woman who lives on the reservation and her father refuses to allow Little Beaver court her. Tragically, through no fault of her own, Asha is thrown off of the reservation and left to survive in the wilds.
KINDLE
Rewind
by Jeremy Bates
$

2.99
When a man wakes in a rundown apartment, hooked up to a strange machine, a dead body in the next room, he has no memory of who he is, or what he is doing there. Over the next forty-eight hours, however, as he works to unravel the mystery of his identity, he'll come to realize that he might be one of the most influential people of the twenty-first century—and that some things are better left ...
KINDLE
The Dentist
by TIM SULLIVAN
$

13.95
An outsider himself, DS George Cross is drawn to this case. The discovery of the dead man's connection to an old cold case then pulls Cross in further. Convinced this is where the answer to the murder lies, he sets about solving another that someone has spent the past fifteen years thinking they've got away with.
KINDLE
Coming to Rosemont
by Barbara Hinske
$

16.99
Forensic accountant Maggie Martin survives the sudden death of her husband, the charismatic President of Windsor College, only to uncover the secrets of his carefully-concealed double life. Dealing with the financial and emotional wreckage left in Paul's wake, she is stunned to learn he inherited an estate known as Rosemont in the seemingly serene Midwestern town of Westbury. Why had he never told her?
KINDLE
Seductive Signals
by Kiki Wellington
$

3.99
When Kim agrees to let her cousin take her to a psychic, she thinks it's just a ruse to get her mind off of her grief for an afternoon. Little does Kim know, she will make an otherworldly connection that heals the ache in her heart and reawakens the desires she thought were long buried. Warning: Seductive Signals (32,000 words) contains silly psychics, romantic reminiscing, sensual second chances, and a phone that can wake the ...
KINDLE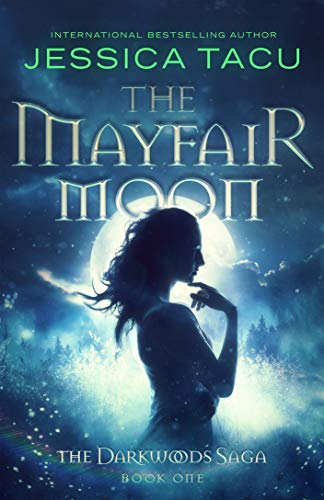 The Mayfair Moon
by J . A . Redmerski
$

14.54
After a nightmarish encounter with a werewolf, seventeen-year-old Adria Dawson loses her sister, but gains the love of a mysterious young man and his legendary family.
KINDLE
Murder Included (A D.I. Price Mystery Book 1)
by Joanna Cannan
$

6.99
In the prospectus for the Aston Park Guest House and stables, murder is not mentioned among the many attractions. But when a sudden death arrives to upset the family and guests, it seems to become a full-time occupation . . .Impoverished squire Sir Charles d'Estray brings home his second wife, Bunny, from the French Riviera.A free-spirited and determined bohemian, Bunny commits herself to converting Sir Charles' estate into a paying guesthouse and dragging his family ...
KINDLE
BED, BREAKFAST, and BONES: A Ravenwood Cove Cozy Mystery (book 1)
by Carolyn L. Dean
$

9.95
Amanda Graham inherited a rundown bed and breakfast, a starving cat, and some dead guy who's buried in her garden! What should've been a simple remodeling project and a new business in a small Oregon beach town winds up with her uncle named as the number one murder suspect, a slew of odd neighbors and problematic townspeople, and Amanda wanting to just sit down and eat her weight in chocolate pie. Sure, she could pack ...
KINDLE
The Heartbreak Hotel
by Josh Conley Jr
$

2.98
Jackson Bedeau is the leader of a highly skilled and sophisticated crime organization. He desperately wants to find and complete what is dubbed as the "last job" so that he and his team can retire from the street life forever. Unbeknownst to him, his employer Oliver "Ollie" Monk, London's most notorious crime lord, is made aware of his plans, and begins to mastermind the removal of Jackson and promoting his overly ambitious, money hungry cousin ...
KINDLE
In a Haze: A Romantic Thriller
by Jade C. Jamison
$

3.99
What if waking up was like being reborn?That's what's happened to me. I wake up, and I can't remember anything. I'm in a mental health facility, but I don't know why I'm here. I don't know who I am, and I don't know what's wrong with me.After a while, I begin to suspect that they kept me in that haze intentionally…and now I'm awake.My only salvation is the handsome man named Joe, a man who ...
KINDLE