Welcome, book lover! Are you looking for Kindle book deals? OHFB features limited-time sales of the best free and bargain Kindle books from the biggest publishers and bestselling independent authors. These are today's featured books:
Spells and Spiced Latte: A Coffee Witch Cozy Mystery (Maddie Goodwell Book 1)
by Jinty James
$

2.99
This book was formerly called Lethal Latte.Can a witch who can only cast one spell solve a murder?Maddie Goodwell, Trixie, her Persian cat (who might also be her familiar), and Maddie's best friend Suzanne Taylor, run their coffee truck, Brewed from the Bean, in the small town of Estherville, Washington state.Maddie always thought it was a sleepy kind of town, apart from the fact that when she was seven, she found an ancient book, Wytchcraft ...
KINDLE
The Desolate Garden (Heirs And Descendants Book 1)
by Daniel Kemp
$

2.99
What secrets lie in the ledgers of the Royal Government Bank?After Harry Paterson is summoned to London following his father's murder, he finds out that the late Lord Elliot Paterson had discovered hidden information dated all the way back to 1936... and a vast quantity of money erased from the accounts. Mysterious initials and an address in Leningrad - a major port in former Soviet Union - are his only clues.Together with the attractive Judith ...
KINDLE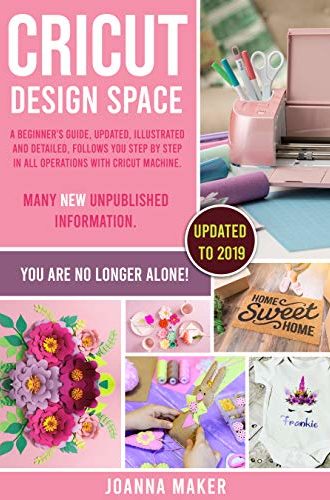 Cricut Projects Ideas: 63 Awesome and Inspiring Projects
by Angela Carson
$

0.99
After my previous successful book: Cricut Projects for Beginners I'm here to present to you my new book. The book has 63 new awesome and inspiring Cricut projects.This book isn't like the other Cricut books out there. I'm yet to find one that's more in depth and offers more projects than my previous book and this one.This book is written in a way that you can get inspiration and ideas for your next projects. You ...
KINDLE
Superfoods Broccoli Recipes: Over 30 Quick & Easy Gluten Free Low Cholesterol Whole Foods Recipes full of Antioxidants & Phytochemicals (Natural Weight Loss Transformation Book 119)
by Don Orwell
$

2.99
How Can You Go Wrong With Superfoods-Only Diet?FACT:Way too many of us live in a state of poor health, lethargy and moderate obesity. We live with headaches, back pain, inflammation, arthritis, high blood pressure, high cholesterol, diabetes, skin problems, insomnia and cancer – they're all the byproducts of modern western diet, based on processed food. Superfoods are foods and the medicine and they can help with all these symptoms!!Superfoods Spinach Recipes contains 30 Broccoli recipes ...
KINDLE
The Ultimate Soup Diet Cookbook: Over 50 Delicious Homemade Soup Recipes
by Nancy Silverman
$

2.99
If you are looking for a book to teach you how to make the most delicious homemade soups and broths, then this is certainly the book for you! The Ultimate Soup Diet Cookbook: Over 50 Delicious Homemade Soup Recipes contains all of the information that you need in order to make the most mouthwatering homemade soups and broths. In this ultimate soup diet cookbook you will find a ton of helpful information such as what ...
KINDLE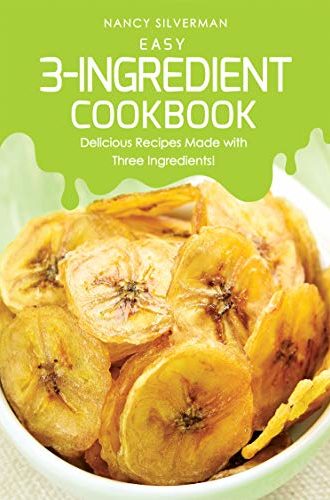 Easy 3-Ingredient Cookbook: Delicious Recipes Made with Three Ingredients!
by Nancy Silverman
$

3.96
Are you tired of spending hours in the kitchen following time-consuming recipes, with lots of expensive ingredients that are difficult to source? Are you looking for healthy and delicious meals to put on your family's menu? If you answered 'yes' to any of these questions, then this cookbook is the one you need! With 40 easy recipes requiring only 3 ingredients, you can create snacks, light meals, desserts, and drinks that are stress-free, simple, and ...
KINDLE