Welcome, book lover! Are you looking for Kindle book deals? OHFB features limited-time sales of the best free and bargain Kindle books from the biggest publishers and bestselling independent authors. These are today's featured books:
The Penthouse Secrets: A 4-Books NYC Romance Box Set
by Amanda Horton
$

0.99
Billionaire's romance best in Penthouses...Four standalone novels for die-hard billionaire romance fans! This box set comes with hot NYC billionaires, never before experienced New York high-life, and steaming hot books each with a super-sweet climax and a guaranteed HEA. Book 1 : Conquered : I wanted her from the first moment I saw her. You wonder if I got her? Sure I did. I get everything I want. The only thing, she ruined everything!Book 2 ...
KINDLE
Yesterday's Mail
by Chautona Havig
$

0.99
Five of today's Best-selling Christian Authors weave five unique, connected stories where lost mail finds unexpected purpose.
KINDLE
The Ghosts of Hexley Airport
by Amy Cross
$

14.99
Ten years ago, more than two hundred people died in a horrific plane crash at Hexley Airport. Today, some say their ghosts still haunt the terminal building. When she starts her new job at the airport, working a night shift as part of the security team, Casey assumes the stories about the place can't be true. Even when she has a strange encounter in a deserted part of the departure hall, she's certain that ghosts ...
KINDLE
Bobby Undead: Season One
by Danial Hooper
$

7.99
It's a television show. That's actually a book. Bobby is a human. The rest of the cast are vampires. You've never seen (or read) anything like this. Buy it now. Or forever hold your piece. Or is it peace? Forever hold your piece of peace. Much better.
KINDLE
We Own the Sky
by Sara Crawford
$

11.99
16-year-old musician, Sylvia Baker, has always been different. She's the only one who can see the "flickering people." When she sees a gorgeous flickering man named Vincent, she learns that they are Muses.With his help, she finds herself creating exquisite songs that she loves almost as much as songs by her favorite bands--Radiohead, M83, and The Black Keys--and she is falling in love in a way she never knew was possible.
KINDLE
Killing Katie
by Brian Spangler
$

14.99
Amy Sholes has a problem. An obsession. She's a murderer. A talented and prolific serial killer. To most, she is a monster—an evil person with a cancer on her soul. But to many, she is an avenging angel, serving justice and helping those who could not help themselves. Her one rule, she only kills those who prey on others. Amy is beautiful and sexy with a wonderful husband and a family she adores. Her world ...
KINDLE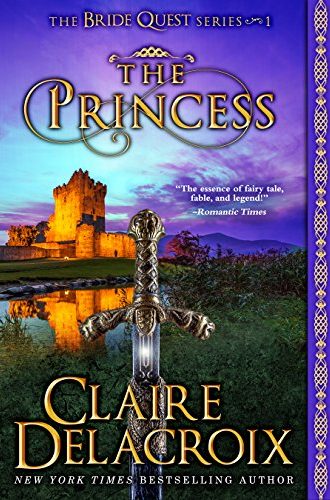 The Princess
by Claire Delacroix
$

10.99
"I will wed only my one true love!" declared Princess Brianna despite King Henry's decree that she marry one of the sons of the man who had conquered her family's castle. So Brianna issued a seemingly impossible challenge: He who returned with a gift that made her laugh would win her hand. And thus began the bride quest of the three brothers Fitzgavin. . . .
KINDLE
White Wolf Mate (Silverlake Shifters Book 2)
by Anastasia Wilde
$

7.95
A Wolf on the EdgeRafe Connors is losing it, taking crazy risks and starting bar fights just to keep his wolf sane. One rainy night he goes too far, and an angry posse runs him off the road into a ravine. Left for dead, Rafe is rescued by a mysterious white wolf shifter, who tends his wounds and then disappears. A Wolf in HidingTerin Whitney has no memory of her childhood, or the trauma that ...
KINDLE
A Highland Captive: A Highland Chronicles Tale (Highland Chronicles Tales Book 2)
by Ocelot Press
$

7.99
"Ms Dunn brings the era to life." ~ Sue Barnard, author of Heathcliff...impressed by the author's deep knowledge of history and culture... ~ reader review*WINNER – Historical Fiction Cover Competition April 2019*1298ScotlandCailean MacDubhgaill, a knight from a small western island fighting for the Scottish cause, joins the battle at Falkirk but is wounded when he takes a blow to the thigh by an axe. Sir Eòin de Moray, uncle to his late friend, the former ...
KINDLE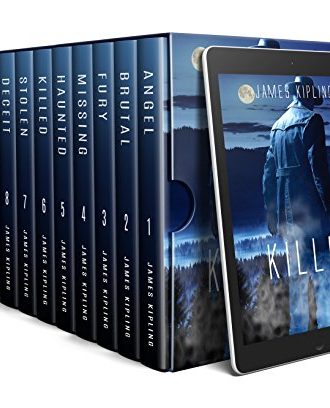 Killed: A Mystery Box Set
by James Kipling
$

9.99
A mystery thriller collection you will not forget.11 gripping novels full of action, suspense, mystery, plot twists.Do you love stories that are packed full of mystery, suspense, twists and turns? Then you will love all 11 mystery thriller novels in this box set. These books are readers' favorites with over 350 rave reviews.. This collection is put together for a short time only for your reading pleasure.Almost half a million words of tense, gripping mystery ...
KINDLE