Welcome, book lover! Are you looking for Kindle book deals? OHFB features limited-time sales of the best free and bargain Kindle books from the biggest publishers and bestselling independent authors. These are today's featured books:
Easter Sunday (River Sunday Romance Mysteries Book 7)
by Thomas Hollyday
$

2.99
A father's love and family anguish. Hank Green's young son, Bobby, is lost in a cave beneath a water-drenched swamp of the Chesapeake Bay. The wilderness is known for Native American mystery as well as an unsolved World War Two secret. Even worse, a powerful Easter Sunday storm with its flood surge is barreling down. Hank rushes to join the team of experienced local firemen and friends who will try to find and rescue his ...
KINDLE
The Lights Will Never Fade
by Jackson Baer
$

2.99
Eighteen-year-old Peyton is a typical Midwest girl - until the Shadow helps her escape the most gruesome murder that the small town of Jenks, Oklahoma has ever seen.Soon after, she returns home only to find the rest of her family dead.Haunted by the Shadow ever since, Peyton is not the only one this supernatural being has chosen - and now, no one is safe from its wrath. Escaping to live with her only living relative, ...
KINDLE
Retreat to Woodhaven (The Hills of Burlington Book 2)
by Jacie Middlemann
Jake Kyle needed to get away and never more so than now. The political quagmire that he's help to bring to a boil is about to land on his doorstep. Under normal circumstances he'd be more than happy to take his critics on face to face and had done just that more than once over the years. And more than once he had been the one to walk away smiling. But this time in the ...
KINDLE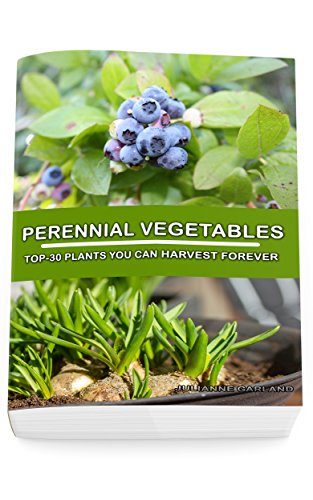 Perennial Vegetables: Top-30 Plants You Can Harvest Forever: (Gardening, Gardening Books, Botanical, Home Garden, Horticulture, Garden, Gardening, Plants, … Perennial Vegetables, Vegetable Garden)
by JP Lawler
$

2.99
Perennial Vegetables:Top-30 Plants You Can Harvest ForeverThis eBook, "Perennial Vegetables: Top-30 Plants You Can Harvest Forever" is a must reading for all the people out there who loves to landscape their garden with perennial plants. This eBook contains important information and necessary tips on the maintenance of the perennial plants throughout the year especially winter. It also provides you knowledge about the various edible parts of the perennials. It tells you to improve your garden ...
KINDLE
Let's Organize!: Tips & Tricks On How To Get Motivated, Declutter And Stay Organized
by JP Lawler
$

2.99
Let's OrganizeHave you tried to get organized, but found it very hard to stick to it?Well, now you can follow The Tips & Tricks On How To Get Motivated, Declutter And Stay Organized plan and get organized easily!The one BIG problem that most people face is not having a plan to follow.Problem Solved!After your read "Let's Organize!" you will have a simple plan that you can follow to achieve your goals.You will learn:1. The Minimalist ...
KINDLE
Searching for Faith (Carissa Jones Mystery) A gripping psychological thriller
by K.L. Middleton
$

2.99
A heart-pounding suspense thriller written by New York Times and USA Today bestselling author, Kristen Middleton.A missing child.A gifted psychic.A serial killer on the hunt.When a seven-year-old girl goes missing near Two Harbors, Minnesota, psychic Carissa Jones offers to help locate her. Desperate to find the child, and with no real leads, the local authorities agree to pull her into the case. This is book one in The Carissa Jones series. Each story will focus ...
KINDLE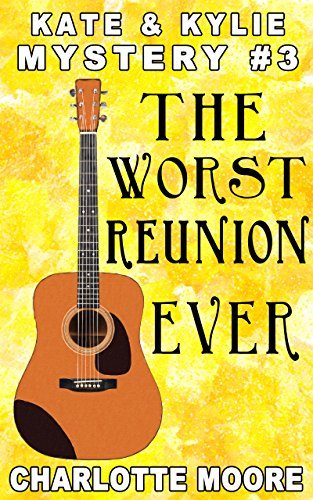 The Worst Reunion Ever: Kate & Kylie Mystery #3 (Kate & Kylie Mysteries)
by Charlotte Moore
$

2.99
Kylie Carson has planned every detail of the reunion of the River Valley High School Class of 1957, and dragged her best friend, Kate Marley, into it. She just hasn't taken into account that some of those classmates – who are now way up in their seventies – don't think much of staying up late, and some have been bearing grudges for sixty years. Some never did like each other very much.Things start out nicely ...
KINDLE
Good Lies (A Wild Minds Novel)
by Charlotte West
$

2.99
Addison Wanks, rock'n'roll's favorite daughter, is good at keeping secrets.Secret OneShe's responsible for the long-standing feud between her father's rock band, Wanks and Janks, and younger band Wild Minds. She may or may not have let Wild Minds' sexy bad boy lead singer Warren defile her backstage at a concert. Okay, she totally did.Secret TwoShe's supposed to be attending college but instead skips town to follow Wild Minds on their European tour. Addy adores Warren ...
KINDLE