Welcome, book lover! Are you looking for Kindle book deals? OHFB features limited-time sales of the best free and bargain Kindle books from the biggest publishers and bestselling independent authors. These are today's featured books:
The Committed Side Chick: An African American Romance
by Tina Marie
$

12.99
Bestselling author Tina Marie returns with a riveting romance, The Committed Side Chick, a new series unlike any other. The Committed Side Chick 2 is coming on August 8th.For the McKenzie men, being on top in the streets came easy. But when it came to finding love, they were not so lucky.Remee McKenzie, the oldest of the McKenzie boys, has been with the love of his life Rumor since high school. However, his constant infidelities ...
KINDLE
Luke: The Rancher's Secret Baby, A Heartwarming Romance (The Hometown Heroes Series Book 1)
by Leigh Duncan
$

0.99
Rancher Luke Parker swore he'd never risk his heart again after his childhood sweetheart walked out on him to start a new life in the big city. The brooding cowboy has stayed true to his word over the last six years while he wrangled cattle and guided city slickers on cattle drives through South Florida's version of the Old West. But everything changes the day a feisty social worker shows up on the Circle P ...
KINDLE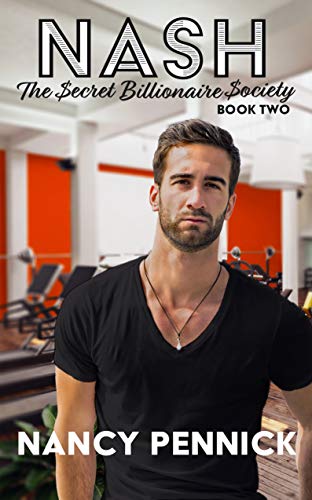 Nash: The Secret Billionaire Society Book 2
by Nancy Pennick
$

2.99
Nash must rise to the challenge to get his fortune back in this captivating romantic suspense series. The Secret Billionaire Society.Six billionaires. One unforgettable birthday bash. Now their livelihoods are in the hands of a stranger.Easy-going Nash Gill is the second of the Society to receive his mission. Upset he won't go undercover like his friend, Chase, he accepts the challenge half-heartily. Vanessa, Nash's ex, works with him at Gill's gym. He'd rather spend time ...
KINDLE
A Viscount's Bet of Seduction: A Historical Regency Romance Book
by Lucy Langton
$

0.99
Silas Sweet is the heir to the Viscount of Thornbridge, and a chronic disappointment to his father. His favorite things in life are his bachelorhood and bets. After losing a hunting bet to his friend, Silas has to make Lucy fall in love with him. He is secretly attracted to Lucy already, so he's more than happy to be the one who steals her heart away. Will he manage to win this game of seduction?Lucy ...
KINDLE
Blake: Never Reveal: A Romantic Suspense (V Mafia Series Book 1)
by Karice Bolton
$

12.99
";A heart pounding start to a fantastic series. Ava and Blake are such a sexy couple. Love, lies, and danger. What more could you wish for to keep you turning the pages." ~GR ReviewWhen Ava Dalton finds herself face-to-face with a criminal mastermind, it takes everything she has not to run the other way. After all, she grew up with a cop for a father. Not to mention she works with the criminally insane as ...
KINDLE
A Beautiful Sight
by Sandi Lynn
$

12.99
At the age of eight years old, I lost two things: my parents and something that most people take for granted. It was at that moment I began to experience the world differently from everyone else. I accepted my fate, living my life to the fullest and the best way I know how. Giving up on love was something I had to do because men couldn't cope with my condition. Then I met him and ...
KINDLE
Hooked On You (Bad Boys of the City, #1)
by Marie York
$

3.99
KnoxThere's a reason they call me Knox "Knockout" McArthur. I'm the top fighter in the country.There isn't an opponent I can't take down or a girl I can't win over.Until Mila Greene walks into my life.MilaI'm a stripper.It's become a way of life for me.A means for survival I've learned to embrace as I raise my younger sister.Men, dating and relationships are non-existent in my world.Until Knox McArthur barges in.We're both broken, carrying scars of ...
KINDLE
Single in Sitka: A single dad, personal ad romance (An Odds-Are-Good Standalone Romance Book 1)
by Katy Regnery
$

12.99
From New York Times Bestselling Author Katy Regnery comes a sexy new series set in Alaska! A single Dad. A personal ad. What could possibly go wrong?When Seattle journalist, Amanda McKendrick, pitches a new story about the increase of bear attacks in Sitka, her newspaper sends her north for two weeks. While there, she answers the personal ad of single dad, Luke Kingston, looking for a little no-strings-attached fun to pass the time.But the sweet, ...
KINDLE