Welcome, book lover! Are you looking for Kindle book deals? OHFB features limited-time sales of the best free and bargain Kindle books from the biggest publishers and bestselling independent authors. These are today's featured books:
Jonathan Haymaker (Haymaker Adventures Book 1)
by Sam Ferguson
$

10.99
How far would you go to save your brother? Jonathan is not the strongest young man in his home village. That would be his older brother Jason. He isn't the tallest, best looking, or funniest either. Again, that would be Jason. Jonathan doesn't mind though, he and his older brother share a deep bond that connects them more fully than their differences could separate them. Whatever they do, for good or ill, they do together. ...
KINDLE
STREET CHILD, A Memoir
by Justin Reed Early
$

9.99
"The books the world calls immoral, are the books that show the world its own shame." - Oscar Wilde "Street Child is not for the faint of heart" - THE SEATTLE TIMES Street Child is the shock-inspiring story of a young boy who escapes his increasingly dysfunctional and violent middle class home. Remanded into state custody at ten years old, he embarks on a journey through the foster care system only finding safety from unlikely ...
KINDLE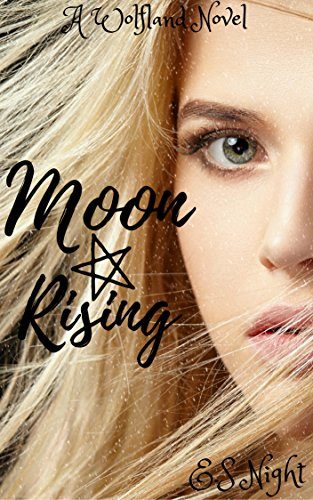 Moon Rising: A Wolfland Novel: Four – Book Part Vampire and Wolf series. (The Wolfland Saga)
by E.S Night
$

0.99
Moon Rising is the first book in the Wolfland trilogy, a series of paranormal romance/mystery novels. The following titles are Blood Ties and Silver Bullet. In the fall of 2016, Abigail Lawson is experiencing a string of recurring dreams. The dream begins like every other night. She falls asleep imagining the white wolf and how she longs to hear the howls of his pack. On the twenty-third night, her dream becomes much clearer and the ...
KINDLE
Crossing In Time: An Edgy Sci-Fi Love Story (Between Two Evils Book 1)
by D. L. Orton
$

14.99
The past isn't over, it's an opening. The future isn't hidden, it's a trap.If she ever wants to see him again, she'll have to take the risk...Publishers Weekly Starred Review: "Funny, Romantic & Harrowing!"When offered a one-way trip to the past, Iz sacrifices everything for a chance to change her dystopian future—and see her murdered lover one last time. After a perilous journey through a black hole, she wakes up on a tropical beach, buck ...
KINDLE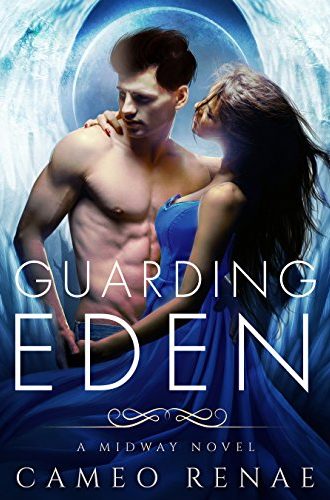 Guarding Eden: A Midway Novel Book One (Hidden Wings 6)
by Cameo Renae
$

14.99
Tucked away at an upscale, private boarding school in Brindle Hollow, Washington, seventeen-year-old Eden East comes face to face with a hideous creature on her walk back to her dorm. Shaken to her core, she's left questioning the world around her, and soon finds herself entering a friendship with a hot, new student named Alexander.Little does she know, Alex is a Guardian Angel, sent from Midway to protect her from those dangerous creatures—known as Darkling—lurking ...
KINDLE
Indie and the Brother's Best Friend (Scandalous Series Book 2)
by R. Linda
$

13.99
Being in love with someone who doesn't love you back sucks. Being in love with your brother's best friend sucks even more, because you know it can never happen. How tragic is that?I've been in love with Lincoln Andrews since we were kids and he stuck up for me against my brother and played tea parties with me in the treehouse. I've also avoided him for the past year because he broke my heart…more than ...
KINDLE
Fyra: Welcome To The Mutiny
by Sunny Nicolette
$

0.99
Reed lets the dark anger dwell in him— will it overcome him, or can he master his inner demons to help restore normalcy to a world gone awry? Follow a young man's journey as he wakes from a coma to discover he no longer resides in the present, but his soul has been transported 175 years into the future….everything he knew and loved is gone. Thrust into a rebel training camp called "The Mutiny," Reed ...
KINDLE
The Love and Lies of Rukhsana Ali
by Sabina Khan
$

17.99
With a welcome mix of humor, heart, and high-stakes drama, Sabina Khan provides a timely and honest portrait of what it's like to grow up feeling unwelcome in your own culture. Fight for love. Fight for family. Fight for yourself.
KINDLE
The Alternate Universe (Khronos Chronicles Book 1)
by Rob Wolf
$

7.99
Claude thinks his biggest problem is trying to impress his new boyfriend when a much bigger problem comes along: his father vanishes. Not only that, several clues suggest that his dad may have invented a time machine. In search of answers—and his father—Claude and his best friend Carolien must outmaneuver ruthless robots, stay a step ahead of the world's most powerful corporation, and confront one of the darkest episodes in human history. But the two ...
KINDLE
Redemption (League of Vampires Book 1)
by Rye Brewer
$

9.99
A vampire slayer by necessity.Anissa Garnet is a vampire. She's also a slayer. Anissa is no stranger to taking out the enemies of her clan leader. Her assignment is simple. Jonah Bourke is not to attend the League of Vampires. Ever. It should have been an easy kill. It should have been one and done. It would have been, if Jonah Bourke hadn't saved her life. An assignment like no other. Vampire clan leader Jonah ...
KINDLE