Welcome, book lover! Are you looking for Kindle book deals? OHFB features limited-time sales of the best free and bargain Kindle books from the biggest publishers and bestselling independent authors. These are today's featured books: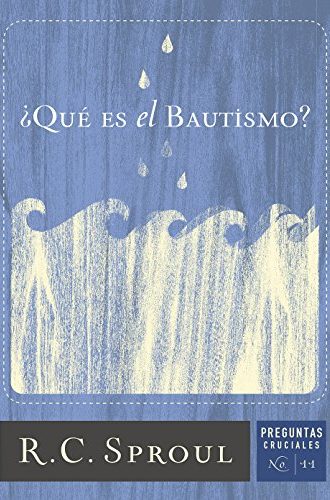 ¿Qué Es el Bautismo? (Spanish Edition)
by Joli Torres
$

0.99
El bautismo es una enseñanza bíblica y ha sido practicado por siglos; con todo, las interrogantes acerca de su modo y su relevancia han ocasionado que incluso muchas iglesias evangélicas subestimen su significación. El Dr. R. C. Sproul afirma que esto no debería ser así. En este librito de Preguntas Cruciales, él sostiene que el bautismo, uno de los dos sacramentos de la iglesia cristiana, es un signo y una señal del pacto de gracia, ...
KINDLE
¿Puede la oración cambiar las cosas? ` (Preguntas Cruciales) (Spanish Edition)
by R.C. Sproul
$

0.99
¿La oración marca alguna diferencia? ¿Cambia realmente las cosas? En este libro de Preguntas Cruciales el Dr. R. C. Sproul dice "sí". Aun cuando no podemos esperar que nuestra oración haga que Dios cambie de parecer, obligándolo a actuar contra su voluntad, podemos estar seguros de que la oración efectivamente cambia las cosas, incluido nuestro propio corazón. Además, es uno de los principales medios por los cuales Dios lleva a cabo su voluntad en el ...
KINDLE
¿Qué es la fe? (Spanish Edition)
by R.C. Sproul
$

0.99
La palabra fe es muy escuchada en estos días, pero se le ha dado muchos significados. Algunas veces se define como confianza. Otras veces, tiene que ver más con esperanza. Tal vez, con más frecuencia, se usa para referirse a la creencia en algo más allá de la razón o la experiencia. Ya que la fe es central para la vida cristiana, los creyentes deben comprender claramente cómo la Biblia define la palabra y el ...
KINDLE
¿Cómo debo vivir en este mundo? (Spanish Edition)
by R.C. Sproul
Los cristianos anhelan hacer lo que es correcto. Pero en ocasiones puede ser difícil saber qué es lo correcto. Además, no son solo las grandes peguntas con las cuales debemos enfrentar los dilemas éticos las que nos confrontan cada día en cada aspecto de nuestra vida. ¿Sobre qué se fundamentan esas decisiones? En este libro de Preguntas Cruciales, el Dr. R.C. Sproul sostiene que la Biblia es la fuente suprema para la orientación ética. Lo ...
KINDLE
¿Puedo conocer la voluntad de Dios? (Spanish Edition)
by R.C. Sproul
$

4.99
En este libro de Preguntas Cruciales, el Dr. R.C. Sproul expone principios eternos que te ayudarán a descubrir y aplicar la voluntad de Dios en las decisiones cotidianas. Él ilustra cómo estos principios deben influenciar dos de las decisiones más significativas que enfrentamos en la vida ─La elección de una carrera y la elección de un cónyuge. Este libro es una guía valiosa para aquellos apasionados por seguir a Dios.
KINDLE
The Daily Walk Bible NLT: 31 Days with Jesus
by Walk Thru the Bible
$

2.99
Most people agree that Jesus was an amazing teacher and someone we could all learn from. At the same time, most of us have spent little time actually reading his story. The Daily Walk Bible NLT: 31 Days with Jesus is an open invitation to do just that. In just one month you will read through all four gospels, seeing Jesus and gaining insight into his purpose and message for us.This special eBook, taken from ...
KINDLE
¿Puedo estar seguro de que soy salvo? (Spanish Edition)
by R.C. Sproul
$

2.99
Muchas personas en la iglesia hoy están llenas de dudas acerca de la salvación. Satanás susurra que es imposible que pecadores como ellos puedan ser receptores de gracia, y algunas iglesias agravan el problema al enseñar que los creyentes pueden perder la salvación. Lo cierto es que es posible tener seguridad de salvación en esta vida. De hecho, como el Dr. R. C. Sproul argumenta en este libro de Preguntas Cruciales, los cristianos deben asegurarse ...
KINDLE
Christmas at Pebble Creek (Free Short Story) (The Pebble Creek Amish)
by Vannetta Chapman
$

2.99
This free short story e-romance is an exclusive bonus from The Pebble Creek Amish Series by Vannetta Chapman. Fans of the series will enjoy this chance to briefly revisit Pebble Creek, and new readers will be introduced to an Amish community that is more deeply explored in the three full novels, A Promise for Miriam, A Home for Lydia, and A Wedding for Julia. As a bonus, this free eBook also includes Amish homestyle recipes ...
KINDLE
Out of a Dream (Sandy Cove Series Book 1)
by Rosemary Hines
$

0.99
Michelle Baron should be reveling in her new life in Sandy Cove, Oregon. From the outside, it all looks idyllic. A newlywed settling into a quaint coastal town, her husband establishing himself as a junior partner in a law firm—what more could she want? But a series of disturbing nightmares haunts Michelle. Her quest to understand these dreams leads her to the New World bookstore, where she begins a spiritual journey that will challenge her ...
KINDLE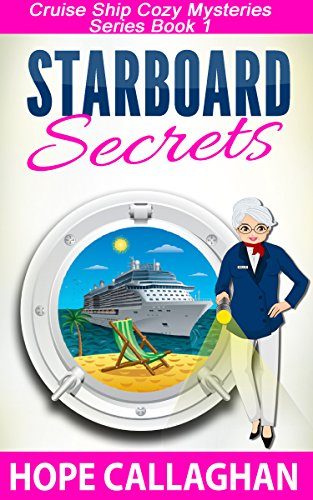 Starboard Secrets: A Cruise Ship Cozy Mystery (Cruise Ship Christian Cozy Mysteries Series Book 1)
by Hope Callaghan
$

2.99
~~ Click the "Buy now with 1 click" button at the top of the page To Read For FREE~~ "If you like cruise ship mysteries, you'll love Hope Callaghan's Cruise Ship Cozy Mysteries Series"Starboard Secrets Is Book 1 In The Cruise Ship Christian Cozy Mysteries SeriesBONUS - RECIPE INCLUDED!Millie Sanders' happily ever after is suddenly destroyed when her husband of 35 years comes home one day and informs her that he is leaving her for ...
KINDLE