How to Stay: A Legal Romance Novella (Hollywood Lights Series Book 4)
$

1.99
From the Amazon bestselling author of Entanglement."You'll be left wanting more of the Hollywood Lights Series as soon as the last page is turned!" -Amy Impellizzeri, award-winning author of The Truth About TheaA princess, a pauper, and a dog…From the outside, it might seem like Miranda George has the perfect life—a wealthy family, a great education, a good paralegal job after college in her parents' law firm. But all is not what it seems. When she's assigned to Matthias Pino, the newest hire of The George Law Firm, she believes that he'll be just like any other baby lawyer her parents have hired over the years: narcissistic, self-satisfied, and vain.When Matthias Pino meets Miranda George, the princess of Winston-Salem, he doesn't try to wine and dine her. Instead, he shows her where he grew up, in the trailer parks outside of Winston-Salem. He takes her to his brother's dog rescue...
Code Name Camelot – A Noah Wolf Thriller
$

4.99
After witnessing the murder-suicide of his parents as a child, Noah suffers from a form of PTSD that has left him without emotion, without a conscience and without the ability to function as a normal human being. With the help of childhood friends, he learns to watch others around him and mimic their behaviors, in order to conceal the fact that his mind operates more like a computer that he has spent years programming. That program is what allows Noah to pass himself off as normal, by establishing parameters of right and wrong that are completely inviolable to him.As a young adult, Noah finds structure in the U.S. Army, and becomes an excellent and exemplary soldier, but when his self-imposed programming is put to the test by the murderous acts of the superior officer, Noah finds himself quickly made expendable, charged with crimes he did not commit and facing the...
Dawn of the Hunter – An Omega Thriller (Omega Series Book 1)
$

2.99
Ten years in the British SAS have turned Lacklan Walker into a supreme killing machine. That, and his twisted, dysfunctional family. His father, a Boston Brahmin Billionaire, taught him how to hate. His English Aristocrat mother taught him he didn't belong. And when his only friend and childhood sweetheart, Marni, wanted to teach him how to love, he walked away from her, knowing all he would ever be good at was killing, and war. Now, Robert Walker, his father has called him back to Boston from Wyoming, because Marni has gone missing. But before Lacklan can go looking for her, Walker has to tell him the truth: the truth about who he is, what he has done, who has taken Marni…and why: the truth about Omega.And that truth unleashes in Lacklan a rage, a rage that will not be sated until he has hunted down and killed each and every...
The Imposter's Trail (The Sean Kruger Series Book 3)
$

4.99
FBI PROFILER SEAN KRUGER IS BACK AND ON THE TRAIL OF A VICIOUS SERIAL KILLEROver the Indian Ocean a Malaysia Airline jumbo jet drops from radar. Three hundred twenty-seven souls disappear with it; a woman in Rockford, Illinois is brutally murdered. Unrelated news events? Retired FBI agent Sean Kruger doesn't think so. He suspects it's the work of serial killer Randolph Bishop.˃˃˃ The Only Killer To Ever Escape Him Is BackNow a college professor, Kruger has tried to live with the mistake he made while investigating Bishop six years earlier. It looks as though the only man to elude him, in his twenty-five year tenure with the FBI, has returned to seek vengeance on those who forced the man to flee the country. With his family in danger, Kruger comes out of retirement to find Bishop's trail. A trail that leads Sean to question his own humanity.˃˃˃ Randolph Bishop joins...
Look What You Made Me Voodoo (Malveaux Curse Mysteries Book 6)
$

3.99
Can an angel confined to hell resist the devil's charms?With Kendell and Myles safely back among the living, the task of keeping Colin in his place has fallen to Sanguine Delarosa. But as hell's angel, can she resist the devil's charms? In order to keep an eye on him, she may have to get emotionally and physically closer than she imagined possible. With the love of Sanguine, he may yet be saved.When Colin resorts to his old ways by stealing Kendell's soul, however, Sanguine must face the hard fact that he might not ever change. Meanwhile, the band, Myles, and the faithful dogs once again put everything at risk to rescue Kendell from hell.Despite all of Colin's misdeeds, Sanguine listens to his master plan of relieving people from the inevitability of death. His offer of a partnership leaves her wondering if she could be instrumental in creating a better future...
THE LONG DEAD: A gripping British murder mystery with detective John Blizzard
$

2.99
An unmarked grave, an old promise and a maverick detective... When an archaeological investigation of an old prisoner of war camp turns up several bodies in unmarked graves, it should be an open and shut case for DCI John Blizzard.But, on a foggy November morning, his instinct that something is not quite right is confirmed when forensics show that while most of the victims died during a flu epidemic after the Second World War, one of the deaths was far more recent.Who is this man? Why was he killed? As Blizzard and his team investigate, they begin to uncover a cruel crime, and a promise of revenge that goes back generations. Worse, the killer is at large and now motivated to strike again. Can Blizzard piece together the puzzle and let old wounds finally heal?Set in the fictional port of Hafton in northern England, THE LONG DEAD is a contemporary...
The Memori Project: A Josh Heller Thriller (Josh Heller #1)
$

2.99
Josh Heller left the CIA under a cloud; now he finally has a chance to wipe the slate clean. Returning for one more mission, he agrees to unearth the truth behind Simon Scott's series of mysterious neuroscience experiments. As the frightening reality of the Memori Project comes into focus Heller confronts a stark choice: produce the hard evidence needed to seal Scott's fate or save the one person he has grown close to. Whichever path he takes, lives are on the line—including his own.
The Omega Strain – A Mitch Herron Action Thriller (Mitch Herron Book 1)
$

3.99
Unstoppable assassin versus biological nightmare.Can one man stop a catastrophe?Mitch Herron's business is death and business is good. Until fanatics hell-bent on cleansing the planet ambush Herron and turn him into a walking bioweapon. The most deadly man on Earth becomes the deadliest threat to it.Doomsday is three days away. 
With only days to act, Herron can surrender himself to quarantine or do something about it. Is there any choice?Can Mitch Herron track down the terrorists in time? Or will he end the world himself? 

The clock is ticking…You'll love The Omega Strain, the first explosive thriller in the Mitch Herron series.Get it now.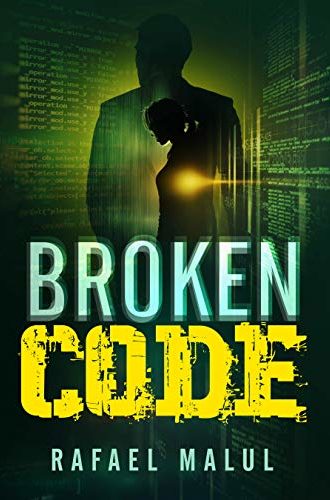 Broken Code: An Action Romantic Thriller
$

3.99
Amos thought he'd seen everything… but then along came gorgeous Gabriel!Amos Barda, a typical Israeli macho man and well-known womanizer, meets beautiful Gabriel, who turns his head and breaks through the many walls of his heart. The love affair between these two highly adventurous individuals leads to some international complications. Gabriel's father, an agent of the infamous German Stasi turned CIA agent, has in his possession some highly confidential documents wanted by both the Americans and the Soviet Union. He is forced to go underground in order to protect his daughter after the assassination of his beloved wife.Can Amos outmaneuver spies the world over to save his main lady?Amos's relationship with Gabriel's drags him into a crazy international espionage story, and this former Israeli combat soldier with a rich life story manages to fool the CIA, KGB, and Israeli Security Agency. Amos becomes an Israeli James Bond, but can he...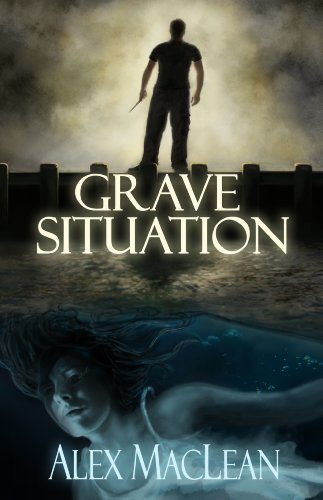 Grave Situation (Detective Allan Stanton Book 1)
$

2.99
Halifax cop Allan Stanton is a troubled homicide detective who has lost everything, including his family and his sense of justice. When he finally decides to leave the force and start over, he's assigned a string of murders that all bear the signs of a serial killer collecting trophies.As Stanton unravels each grisly crime scene, the mounting evidence points uncomfortably close to him and a case more disturbing than anything he's ever seen.