I Must Say
$

15.99
In this engagingly witty, wise, and heartfelt memoir, Martin Short tells the tale of how a showbiz- obsessed kid from Canada transformed himself into one of Hollywood's favorite funnymen, known to his famous peers as the "comedian's comedian."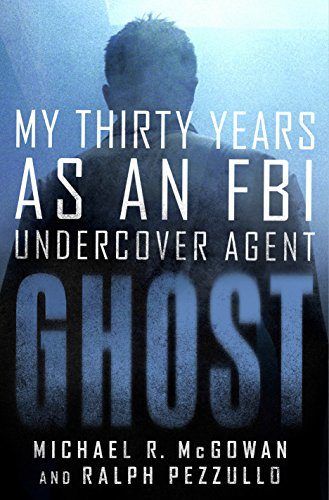 Five Stars
$

16.99
Ideas don't sell themselves. As the forces of globalization, automation, and artificial intelligence combine to disrupt every field career, having a good idea isn't good enough. Mastering the ancient art of persuasion is the key to standing out, getting ahead, and achieving greatness in the modern world. Communication is no longer a "soft" skill - it is the human edge that will make you unstoppable, irresistible, and irreplaceable - earning you that perfect rating, that fifth star. Five Stars teaches listeners how to master the art of persuasion - written and read by the best-selling author of Talk like TED.
Hero Dogs
$

16.99
Lola was a buckshot-riddled stray, lost on a Memphis highway. Cody was rejected from seven different homes. Ace had been sprayed with mace and left for dead on a train track. They were deemed unadoptable. Untrainable. Unsalvageable. These would become the same dogs America relied on when its worst disasters hit.
Here If You Need Me
$

15.00
HERE IF YOU NEED ME is the story Kate Braestrup's remarkable journey from grief to faith to happiness - as she holds her family together in the wake of her husband's death, pursues his dream of becoming a minister, and ultimately finds her calling as a chaplain to search-and-rescue workers. It is dramatic, funny, deeply moving, and simply unforgettable--an uplifting account of finding God through helping others, and of the small miracles that happen every day when a heart is grateful and love is restored.
I Heard You Paint Houses
$

16.99
The inspiration for the major motion picture, THE IRISHMAN, directed by Academy Award® winner Martin Scorsese, starring Academy Award® winners Robert De Niro, Al Pacino, Joe Pesci, Anna Paquin, and Academy Award® nominee Harvey Keitel, and written by Academy Award® winner Steven Zaillian.
Miracle at Midway
$

16.99
New York Times bestseller: The true story of the WWII naval battle portrayed in the Roland Emmerich film is "something special among war histories" (Chicago Sun-Times).
Young Washington
$

18.99
A new, brash, and unexpected view of the president we thought we knew, from the bestselling author of Astoria.
Grind
$

16.95
In Grind, Michael J. McFall, co-CEO of BIGGBY COFFEE, identifies the common sense strategies needed to turn your start-up idea into a positive-cash flow business. Dispensing with the notion that business owners require a formal education, he outlines fundamental areas of importance, keying in on hustle, self-evaluation, and commitment.