A Higher Loyalty
$

17.99
In his book, former FBI director James Comey shares his never-before-told experiences from some of the highest-stakes situations of his career in the past two decades of American government, exploring what good, ethical leadership looks like, and how it drives sound decisions. His journey provides an unprecedented entry into the corridors of power, and a remarkable lesson in what makes an effective leader.
Kick Your Fat in the Nuts
$

11.95
Not only will Tony have you laughing out loud while he reveals the secrets behind weight loss and how the human body functions, you will also learn how to look at your own body chemistry to understand the underlying cause of YOUR weight issues. Reasons for weight gain vary from person to person, once you understand what is going on with your chemistry, this book will help you understand what foods, supplements, or lifestyle changes could eliminate your need to continue buying bigger pants.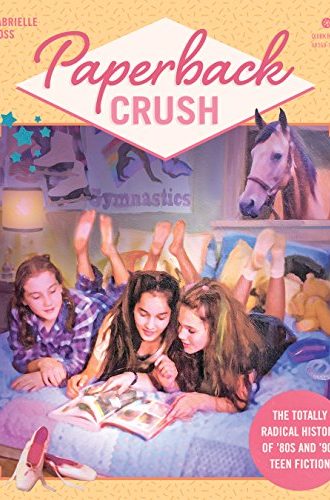 Paperback Crush
$

22.99
For fans of vintage YA, a humorous and in-depth history of beloved teen literature from the 1980s and 1990s, full of trivia and pop culture fun.
Enlightenment Now
$

18.00
If you think the world is coming to an end, think again: people are living longer, healthier, freer, and happier lives, and while our problems are formidable, the solutions lie in the Enlightenment ideal of using reason and science.
QBQ! The Question Behind the Question
$

14.95
Who Moved My Cheese? showed readers how to adapt to change. Fish! helped raise flagging morale. Execution guided readers to overcome the inability to get things done. QBQ! The Question Behind the Question, already a phenomenon in its self-published edition, addresses the most important issue in business and society today: personal accountability.
Renia's Diary
$

16.99
The long-hidden diary of a young Polish woman's life during the Holocaust, translated for the first time into English.
Hello, Health
$

8.95
When Pamela Wirth's six-year-old son began to developmentally regress, she did what any parent would do: she took him to the doctor. Refusing to accept that her son was forever altered, Pam went on a search for answers-and found the right people and right treatments at the right time to bring him back to health. You'll come away with a new understanding about the connection between our bellies, our brains, and our behaviors.
The Thank You Economy
$

26.99
In this groundbreaking follow-up to the bestselling Crush It!, Vaynerchuk—one of Bloomberg Businessweek's "20 People Every Entrepreneur Should Follow"—looks beyond a numbers-based analysis to explore the value of social interactions in building our economy.
A Big Little Life
$

17.00
In a profound, funny, and beautifully rendered portrait of a beloved companion, bestselling novelist Dean Koontz remembers the golden retriever who changed his life.