The Penthouse Secrets: A 4-Books NYC Romance Box Set
$

0.99
Billionaire's romance best in Penthouses...Four standalone novels for die-hard billionaire romance fans! This box set comes with hot NYC billionaires, never before experienced New York high-life, and steaming hot books each with a super-sweet climax and a guaranteed HEA. Book 1 : Conquered : I wanted her from the first moment I saw her. You wonder if I got her? Sure I did. I get everything I want. The only thing, she ruined everything!Book 2 : High Rise Love :I asked America's toughest CEO for help. And now he wants only one thing in return: my hand in a fake marriage.Book 3 : The Long Shot :Every time he looks at me, I struggle for breath, my knees go soft, my heart races. Football players are my weakness...Book 4 : The Gypsy Dancers :I dance for him, and he dances for fame. We dance together for life and love. Buy...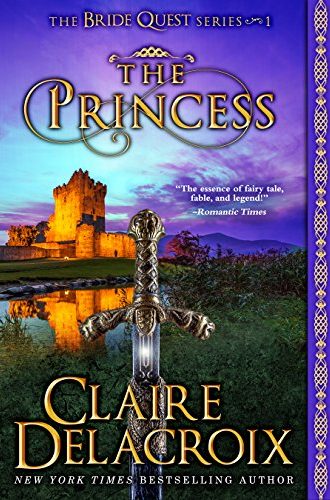 The Princess
$

10.99
"I will wed only my one true love!" declared Princess Brianna despite King Henry's decree that she marry one of the sons of the man who had conquered her family's castle. So Brianna issued a seemingly impossible challenge: He who returned with a gift that made her laugh would win her hand. And thus began the bride quest of the three brothers Fitzgavin. . . .
Red Wine and Roses (The Hamiltons Book 1)
$

9.95
Take a trip to wine country to meet the Hamiltons in this new sweet and steamy series from SJ McCoy.Cameron Hamilton may well be the most eligible bachelor in Napa Valley. He's the CEO of Hamilton-Groves, one of the largest wine producers and distributors in the country. He lives a charmed life. Admired for his skills in the boardroom – and the bedroom—he works hard and plays harder. He's not looking for a wife, he's too busy living to want to settle down. Piper Gaines is at a crossroads in her life. She's just moved to California to take a job flying a private jet. After years flying cargo and believing that was as far as her career would go, her new job and new life are a dream come true. It couldn't get any better – or could it? She isn't looking for a man, but as maid of...
His Banana (Objects of Attraction Book 1)
$

9.95
My new boss likes rules, but there's one nobody dares to break...No touching his banana. Seriously. The guy is like a potassium addict. Of course, I touched it. If you want to get technical, I actually put it in my mouth. I chewed it up, too... I even swallowed.I know. Bad, bad, girl.Then I saw him, and believe it or not, choking on a guy's banana does not make the best first impression. I should backtrack a little here. Before I ever touched a billionaire's banana, I got my first real assignment as a business reporter. This wasn't the same old bottom-of-the-barrel assignment I always got. I wasn't going to interview a garbage man about his favorite routes or write a piece on how picking up dog poop from people's yards is the next big thing. Nope. None of the above, thank you very much.This was my big break. My...
On the Market (The Ballard Brothers of Darling Bay Book 1)
$

11.99
Get ready to read all night.  International bestseller Rachael Herron gives you a stand-alone romance you won't be able to put down.  Liam's life is perfect. Or at least it's as perfect as it can be with a foster son who seems to get off on making him crazy, but otherwise, his job--buying, fixing up, and flipping houses with his brothers--is nothing but fun.  Until Felicia from a major TV network shows up in town. When she offers him a reality show, the pay is too good for any of the brothers to turn down, even though the way she looks in her tight city clothes makes him more than a little hot under the collar.  But fine. The brothers will buy and fix up a house for a random woman while one of them dates her, all of it on camera, for major bucks.  No problem.  Except then Felicia, the network exec in high heels,...
Nudes
$

15.99
Praised by #1 New York Times bestselling author Lauren Blakely, as "Passionate, emotional and uplifting!", contemporary romance author Sarah Robinson brings readers a new standalone novel set in the glamorous hills of Hollywood and tackling challenging themes like the intersection of sexuality and female empowerment.
Her Forever Cowboy
$

9.99
Single mom Anne Fraser is this close to breaking through the glass ceiling of corporate hotel management. She can't afford to take off a whole summer to fill her late mother's shoes at the Silver Rose Guest Ranch even if a few months out of the city might be just what the doctor ordered for eight-year-old Zoey. Anne can't say no to her beloved stepfather's request--even if the job means sharing the reins with the man whose kiss she's never forgotten.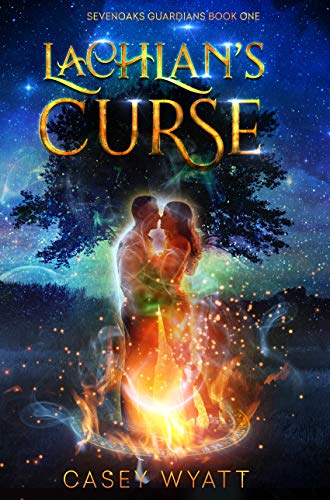 Lachlan's Curse (SevenOaks Guardians Book 1)
$

13.99
For over two hundred years, Lachlan Gray—druid and last magic wielder of his line—has kept Haven Falls safe from an ancient evil. His sacrifice, eternal imprisonment with his mortal foe, was meant to protect the town and people he loved. After his bones are unearthed and his enemy is accidentally freed, he has no choice but to rise again. Confronted with the modern world and the loss of everyone he knew, he finds solace in the one person who trusts him the least.Archaeologist Dr. Sara Winslow believes in truth, logic, and cold, hard scientific facts. Hiding from a painful past, she's more comfortable with ancient history than dealing with the living. The dead can't lie, cheat or betray her. That is, until she unearths the one skeleton capable of resurrection. Now, she can't ignore the truth right before her eyes—magic exists, evil is real, and it's coming to destroy Haven...
One More Day
She dropped out of college to pay her bills. Now, her medical test results are back and they say it's cancer. As if that isn't bad enough, getting laid off means Mackenzie is broke. No money, no friends, and right now, she could really use a shoulder. It's the worst day of her life. Not even meeting the Super Hot Guy from the coffee shop can make it better.Or can it?Ryan had been trying to get the nerve to talk to her for months. This time, the beautiful artist isn't lost in her work. Nope, she's distracted by something else. Something that brings tears to those gorgeous eyes. It's the excuse he needs to finally get the nerve to say hi. She needs a shoulder and he's more than willing to give it - plus a job that lets her use her art. Besides, a wise man keeps his muse...
An Unlikely Setup (Welcome to Otter Tail Book 1)
$

3.99
Maddie's teenage crush humiliated her fifteen years ago. Now Quinn runs the Otter Tail pub that Maddie inherited and needs to sell. Too bad Maddie's high school crush on Quinn is still alive and kicking.Quinn wants to buy the pub, but can't afford Maddie's price, so he plays dirty. His smile, bright blue eyes, and broad shoulders are just his initial bid. As they get reacquainted, they realize someone else has plans for the pub. Plans that endanger Maddie and Quinn – and the rest of Otter Tail.Can Maddie and Quinn save the pub? Can they put their past behind to create a future together?