Protecting Kate: Dark Horse Inc.
$

0.99
Trent Dawson, horse trainer and former soldier, smells trouble at a simple charity auction. His good intentions get the better of him and he bids a small fortune on a damsel in distress. It turns out there's far more than meets the eye to the former Miss Kentucky and their chemistry is off the charts. The only thing standing between Kate MacDonald and her worst nightmare is Trent Dawson and the men of Dark Horse Inc.
Warning: Part One (The Vault Book 1)
$

2.99
Jillian Hart didn't belong in our world. She was an innocent, blinded to our ways and seduced by the charm of the mafia. I was a capo in the Marchetti Family, groomed to take control one day, and my father was the Boss, the Don. Damon Marchetti was a well-known name in the mafiosi.We never would've crossed paths if not for a fender bender with the wrong truck on the expressway. After escorting her to the emergency room as a precaution, I discovered she had business ties to a rival family. Simply being seen with me put her in jeopardy, so I kept her close for her own safety.But one thing led to another, and she became more than my charge. I gave her one warning about my life. One chance to decide to stay or leave. She chose to stay.Until all hell broke loose. Then I pushed too hard,...
Forbidden by Faith (Forbidden Love Book 1)
$

4.99
Sara knows her life would be easier if she married a man of her faith, but when has love ever been easy?Raised by her immigrant Iranian parents, Sara has been taught that a good daughter makes decisions based on her family's approval, and she's spent most of her life in their good graces. Until she meets Maziar, and her world is turned upside down.An instant electricity ignites between them, and it seems like fate when she discovers he's also Iranian. Just as her mind begins to soar with the possibilities, he shatters her hopes.Sara is Muslim. Maziar is Jewish. Will faith tear them apart?Despite centuries of unrest behind them, Sara and Maziar embark on a forbidden love affair, attempting to navigate through cultural and religious prejudices.Deep within the trenches of their battle, Sara finds herself more empowered and careless than ever before, but will her love and newfound life be...
Lost Lyric (Found in Oblivion Book 4)
$

3.99
He's her good boy gone bad… Rockstar Ryan Waters has always been the responsible one in his band, Warning Sign. The guy who kept an eye on business while chasing his musical dreams with his best friends. And his closest friend lately just happens to be their tour bus driver, Denver Casey.  Denver Casey is on the run from her past, and she's careful to stay within her boundaries. Until Ryan becomes her partner in crime and one by one, those boundaries start to crumble. He's the exact opposite from the guy she's tried so desperately to leave behind. Then Ryan turns up missing. And her terror that he's hurt—or worse—leads to something dark and intoxicating. They both love adrenaline, except this time, the addiction is each other. Falling for her best friend means putting everything on the line, win or lose. But if her hidden past comes back to haunt them,...
The Inheritance
$

2.99
Katie Price is baffled when a man claiming to be her grandfather leaves her his entire estate in the Scottish Highlands. The bulk of the estate consists of a thriving whisky distillery and a moldering castle, where the eccentric old man actually lived until his death. The will stipulates that Katie must travel to Scotland and claim her inheritance in person. As Katie's stay extends from weeks into months, she uncovers the secret that led to her mother's birth, and begins to unravel the two-hundred-fifty-year-old mystery surrounding the beautiful young wife of the last laird of Clan McBride. According to local lore, Isobel McBride vanished from the castle without a trace shortly after the Battle of Culloden, and some believe her ghost still walks the battlements at night. A strange dream in Isobel's tower room leads Katie to Isobel's hiding place, where she discovers love letters from a man other...
Working Out the Kinks
$

3.99
Mistakes aren't supposed to feel this good... I learned early on that pretty much everything in life is a scam, and love's at the top of the list. Easy to fake, maximum payout, and people just never stop falling for it. Watching my mom break hearts and empty bank accounts as we bounced from house to house taught me just how dangerous feelings could be. That's a whole lot of hassle I don't need.These days, I stick to three basic rules. I don't take something just because I want it. I don't ask for help, even if I need it. And I never look twice at a guy who has a bigger bank account than I do. I know where those things can get you, and it's not anywhere I need to go. I'm perfectly happy being a dive bar rock star who can barely pay his rent, chasing the...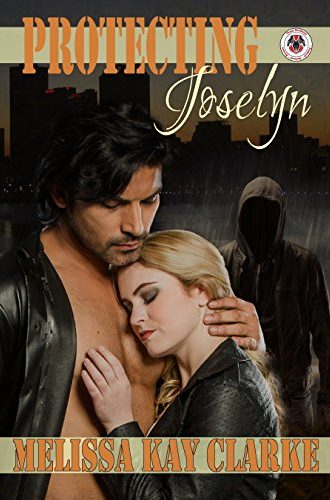 Protecting Joselyn (Team Cerberus Book 1)
$

1.99
For three terrifying years, Joselyn Kendrik lived a half-life in Witness Protection hiding from a serial murderer and rapist nicknamed 'The Gardener.' After he was killed, she could finally look forward to some normalcy in her life. Her newfound peace is shattered a year later when she receives a sinister gift eerily similar to others sent by The Gardener. Although assured by the police it is a copycat, she isn't as confident. Regardless of his identity, her stalker has made one thing perfectly clear; he's set his sights on her and nothing will stop him.Maddox "River" Benson is looking in the rear-view mirror at a twenty-year career with the Navy SEALs. Contemplating an uncertain future, River jumps at the chance to assist an old friend in the New Orleans Police Department. There is an unknown stalker zeroing in on an innocent young woman. Although there is only so much the...
Stockholm Diaries, Caroline: The Foreign Fling Duet
$

3.99
2016 National Excellence in Romance Fiction Award Winner - Contemporary SeriesThe Plan:A month in Sweden to jump-start her photojournalism careerNot in the Plan:The hot hockey player who lives across the hallBut an adventure abroad never goes according to plan...right? Especially when the not-in-the-plan guy has a bad reputation.Time is running out. Caroline must choose what is safe or choose what her heart tells her is right.But what if her heart wants more than one thing?2015 Chatelaine Awards for Romantic Fiction Finalist - Contemporary Romance"...beautiful debut novel..." - InD'tale Magazine, Feb 2016This is a stand-alone romance novel at 65,000 words with a HFN. Stockholm Diaries, Caroline 2 is the next episode in their adventure.
Love on a Summer Night (Pine Harbour Book 4)
$

3.99
Never say never. Especially not to a determined bad boy.Zander Minelli is exactly the wrong kind of man. He's dark, dangerous, and knows far too much about sawed-off shotguns. Faith Davidson finds him irresistible. The widowed single mother knows she should dip her toe back in the dating pool with someone solid and dependable. Definitely no tattoos. But every time she looks up, the brooding soldier is watching her, and she can't help but wonder what it would be like to let herself have a taste…Small town summer nights have never been hotter—and one transplanted city-girl's heart has never been more fragile.Book 4 in the acclaimed Pine Harbour series!Love in a Small Town - Rafe and OliviaLove in a Snow Storm - Jake and DaniLove on a Spring Morning - Ryan and HollyLove on a Summer Night - Zander and FaithLove on the Run - Dean and LianaLove in a...
50 Ways to Ruin a Rake
$

9.99
Mellie Smithson is trapped in the country with no suitors and no prospects on the horizon except, perhaps, the exasperating - although admittedly handsome - guest of her father. Unwilling to settle, Mellie will do anything to escape to London. Trevor Anaedsley's grandfather has cut off his funds until he gets engaged. Beset by creditors, Trevor escapes to the country - ostensibly to visit his old tutor, Mr. Smithson - where he meets Smithson's lovely daughter, Mellie. The obvious solution is suddenly before him. But will this fake engagement go as Trevor and Mellie plan? Or will they find that even the best laid plans often go awry?