Daughter of Sun, Bride of Ice (Ice and Fate Duology Book 1)
$

14.99
To save a kingdom, she must lose her heart.Born a princess in a land where the sun never sets, Arynne longs for the freedom to use her inborn magic. When an emissary from the dark side of the world requests an alliance sealed by marriage, Arynne jumps at a chance to escape the rules of her homeland, even if it means marrying a prince she's never met and never seeing the sun again. The starlit kingdom of Frorheim believes that only a marriage of a Solean Sun Princess to their Star Prince will thwart the return of a feared sorcerer. Arynne meets the qualifications, but the journey is perilous. Even more dangerous to Arynne, however, is her growing attraction to the roguish Frorian soldier, Kajik. In the throes of true love, Arynne rues her betrothal to the unknown prince. Can she follow her heart knowing that if she forsakes her...
Steele's Hammer: A Damascus Steele novel (The Glory Game Book 1)
$

2.99
Damascus 'Mac the Knife' Steele, formerly a Captain in the Hereditary Republic of Caledonia Navy and now discharged on half-pay status, is asked by a beautiful woman to help liberate her father's planetary kingdom from occupation by pirates. Steele soon discovers that things are not what they seem. The pirates are somehow involved with an interstellar conglomerate bent on dominating the newly-discovered network of wormholes between super-giant stars, and the Princess may be hiding a secret that could put Steele's life in jeopardy. To complicate matters further, the Princess has hired a former HRCN Vice-Admiral notorious for her recklessness to lead the liberation effort. In the cold void of space, out-numbered and out-gunned, can Steele find a way to keep from being killed while he tries to figure out what's really going on? This book and the 2nd book in the series are now available in Kindle Unlimited.Excerpt:Steele woke up...
Contract of Defiance: Spectras Arise Trilogy, Book 1
$

11.95
WHEN ALL OTHER OPTIONS RUN OUT, NEVER LET GO OF YOUR GUN.Winner of the 2010 Rocky Mountain Fiction Writers Colorado Gold Contest for best action/thriller. Finalist in the Kindle Book Review 2012 Best Indie Book Contest for science fiction/fantasy.In a few hundred years, the Algol system becomes humanity's new home. The question is: is it a better one? When a crew of arms smugglers botches their latest job, Corps-deserter and crewmember, Aly Erikson, is separated from her brother, the only person she can trust, and left behind to fight for her life. In the aftermath, as she tries to piece together what happened, a crew of roughneck settlers pressgang her into a dangerous mission in the heart of Corps territory. Time is running out to get back everything she's lost: her crew, her brother, and her options. But no one is taking her gun.
The Hangman's Owl
$

0.99
20 years ago the Hangman's Owl disappeared. Hero. Villain. Monster. Fiend. The mysterious creature has had lingering effects on the beleaguered nation, long since at odds with its own oppressed people. Without its omniscient avenger, crime runs rampant in the streets, and the country crumbles before foreign besiegers. The downtrodden and mighty alike have nowhere to turn.20 years later, ironclad destroyers take to the seas and unmanned autonomous airships blanket the sky. The continent is charged for a coming World War when someone has finally come looking. Who, or what they will find when they finally run the Owl to ground, is another matter entirely. Some monsters are better left in their fetters. Others, however, may save more lives than anyone has ever imagined once they are truly unleashed...The Hangman's Owl brings to life a Steampunk Superhero in a dark near-modern Age. It is the story of costumed superpowers when...
The Dimensional Wars, Dravincia
$

26.99
In honor of Veteran's Day. This title will be free for the duration of Monday, November 11th. It will return to the normal price on Tuesday.The first book in a new fantasy LitRPG series has arrived.A Goddess is stirring up trouble, and Arthur happens to be the one caught up in the action. After an unfortunate encounter, Arthur is given a second chance in a new world. To his surprise, this new world has mechanics that remind him of Role-Playing Games from Earth.He has been given a simple directive from the Goddess, to help the people of the world and spread her name. He quickly discovers this will not be an easy task. The world has been overrun with bandits, who work for the lords of the land and cause all the denizens to live in abject ruin. Can Arthur tame Dravincia and push back against these forces or is...
Vengeful Prince: A Reverse Harem Romance (Territorial Mates Book 1)
$

12.99
Lilya must choose between redeeming her broken world…or saving her life. When the three princes of the battling territories set out to redeem the land their parents have ruined, Destino rules that the only way to unite the people is for him to marry a woman from one of the enemy territories—the land of the fae. Lilya is thrust into the limelight, stepping into a world where she knows no one and stands out as a target, like any fae would in a land of vampires. Having all eyes on her brings her worst fear to light: that the secret of her deadly magic will be found out, and she'll be hunted down for her many crimes. The princes and Lilya soon realize that their push for peace is turning into an act of war between the vampires, shifters, and fae. Defending their choices is one thing, but defending their...
Novum: Genesis: (Novum Series, Book 1)
$

6.00
As the last descendants of Earth struggle to survive beneath the surface of an alien water planet, one man's discovery will lead him on a journey of redemption, while he fights to save what's left of his world. Jacob Stone is a young man haunted by his past. When he reluctantly accepts a job to help pay for a transport submarine he inherited but doesn't want, he inadvertently awakens an ancient and terrible power. Its arrival triggers a chain of events that could destroy what's left of the human race or be the key to its future. But, is it a future he's willing to fight for, let alone die for?Genesis is the first book in the 5-book Novum series, which is also available in one massive (>600 page) volume called "Novum Chronicles"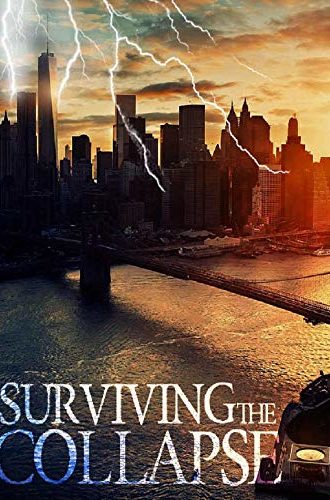 Catling's Bane (The Rose Shield Book 1)
$

11.99
Catling – She's a weapon desired by those who reign and those who rebel.In the tiered cities of Ellegeance, the elite Influencers' Guild holds the power to manipulate emotions. Love and fear, pleasure and pain mark the extremes of their sway. But it's the subtle blends that hook their victims' hearts. They hide behind oaths of loyalty and rule the world. Until Catling discovers the gift that will be her bane. She is the shield that disrupts the influencer's sway.Born in the grim warrens beneath the city, Catling rues the rose birthmark encircling her eye. Yet, it grants her a unique ability, the means to remake a civilization. To the Guild, she an aberration, a threat, and they order her death. No longer a helpless child, Catling has other plans. As chaos shakes the foundations of order and rule, will she become the realm's savior? Or its executioner?Welcome to a...
Countdown: The Wasteland Chronicles Book One
$

3.99
"Do not go gentle into that good night."Our World is ending...How or why is unknown, but make no mistake about it, we are living on borrowed time. Millions dead in a matter of days, billions in a matter of weeks. Yet somehow through the destruction and rubble, Lenny Brewster has staked his claim on survival.A former Special Forces soldier, a current womanizing alcoholic and a hardcore survivalist, Lenny is a conflicted man. He doesn't care much for this world, but he'll be damned if he leaves it quietly.