Erebus: An Apocalyptic Thriller
$

2.99
Erebus – A science fiction, apocalyptic thrill-ride like no other. ***WINNER of the 2018 audiobookreviewer.com listener awards THRILLER OF THE YEAR!***"Totally unique apocalypse: an unintended release sets the apocalypse in motion...""Erebus pushed all my right buttons; an Antarctic, foreboding setting, unearthing a biologic disaster hidden for millennia and a race to save humanity from it...""This is a captivating thriller...""Sci-Fi fans beware! Honestly, I was a bit surprised by the thrill and intensity of this story..."After lying in wait for millions of years, deep within the Earth beneath Mount Erebus on the frozen continent of Antarctica, an unforeseen threat emerges, leaving a scientific research team to face the horrors that await them at the bottom of the world, alone.Steven Bird is also the author of The New Homefront Series, as well as the Society Lost Series. His work can also be found in several Kindle Worlds novellas, including The Edge of...
And A Meadowlark Sang (Goddess Durga Book 1)
$

2.99
One ancient Hindu deity maintains the balance between humans and vampires. One woman makes a life for herself after tragedy. One vampire is hell bent on keeping his city streets free of violent rogues. Where they intersect… …a journey begins. Lark's life is strange. Vampires roam among us undetected, except by her. She learned the hard way to keep her curse to herself and run at the first sign of trouble. Meditation and yoga have been the core of her sanity as she sets down roots in the city she calls home. When she is suddenly backed into a corner, its fight-or-flight time, but a huge secret is lurking beneath her skin. One that will change the course of her life, forever. The time for running is over. But will the price of her new purpose be too high?
Earth Warden: A Sci Fi Adventure (The Ancient Guardians Book 1)
$

0.99
For centuries, the Wardens have guarded our planet.Their sacred duty: to protect humanity from itself…and from everything else.Lord Anakreon, Warden of the First Circle, has a problem.He's been forced to kill another apprentice, and he's rapidly running out of candidates.In fact, there is precisely one left…On Earth, Tristan Andrews is in trouble.He has been ever since the day his dad left for work – and never came home.Seven years later, living with one foot on the street, Tristan is struggling to survive.Until a tough old man with a scarred face breaks into his house. He claims to have the answers Tristan seeks…But there's a price.What people are saying about Earth Warden:"Earth Warden is a fast paced and explosive space adventure!""Very much in the vein of 'Star Wars', 'The Fifth Element' and 'Firefly', it's chock full of space battles, genetically-engineered assassins, and mysterious alien artefacts. The galaxy is a seriously dangerous...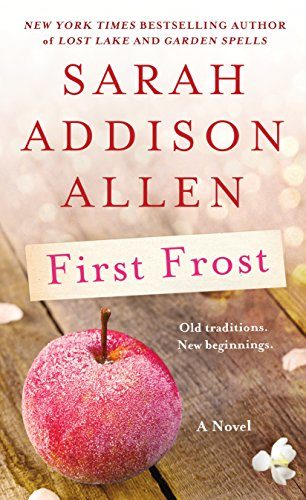 First Frost
$

8.99
It's October in Bascom, North Carolina, and autumn will not go quietly. As temperatures drop and leaves begin to turn, the Waverley women are made restless by the whims of their mischievous apple tree...and the magic that swirls around it. But this year, first frost has much more in store.
The Tetradome Run
$

4.99
The Tetradome Run puts convicted felons in a race with genetically engineered monstrous creations. Murderers, rapists, terrorists, and thieves--they all will take their place at the starting line, and the most notorious among them is Jenna Duvall, the college student who shot a Senator. Allegedly. Jenna swears she's innocent, and as she runs for her life in the Tetradome, a journalist uncovers a shocking counter-narrative that suggests there is more to Jenna's story than anyone knows.
Soul to Soul (Small Universe Book 2)
$

2.99
In Soul to Soul, Jon, Simon and Lyn continue to trip and stumble across the universe in search of the ultimate margarita and a possible date for their friend Gilbert. As usual, they become tangled up with the universal forces of confusion, female androids are added into the mix, abstract consciousness is discovered in soup bowl, late night cable movies are discussed, insane theories win out and, as always, an ample amount of alcohol is consumed along the way. All this for your reading entertainment.This novel supports Amazon's 'look inside' feature so if you like witty dialogue and interesting characters coupled with an absorbing story line click on the cover image and read a bit. If you like it, buy it. If you really like it, buy three or four.Soul to Soul is the second book in the Small Universe series. Simon and Gilbert's adventures begin in Teleport This and...
Arethel's Adventures (Hapless Heroes Book 2)
$

2.99
What do you do if a wizard leaves you a gift?All that is left as evidence of the bizarre fantasy world Jack Stenton created while captive to his own imagination is a mysterious file folder with various manuscripts inside. One of these happens to be a copy of the memoirs of the near-sighted elf who had accompanied Simplin the Wise on his journey from Lickedintime to the Dark Tower. Somehow having been migrated to Jack's computer desktop, this memoir tells the tale of Arethel's grand adventures as a Lickedintime ranger, and her great, somewhat-lost love… well, not so much lost as she just doesn't quite know where he moved to after he said he needed a little time to himself, but surely they will find each other again… she thinks.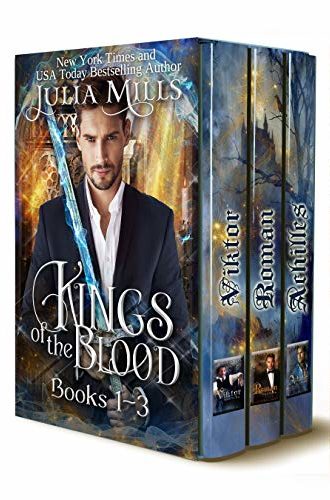 Kings of the Blood Volume 1
$

0.99
What would you do to save your one true love – the Keeper of Your Heart? The one person in all the Universe who sees you for exactly who and what you are, and loves you all the more for it. That special someone who with a single look can turn you inside-out and upside-down, leave you longing for more. Would there be any obstacle too daunting? Any battle you wouldn't fight?Ancient Warriors, snatched from the jaws of death and called into eternal service by none other than Zeus himself, the Kings of the Blood are no ordinary Vampires. Stronger, faster, and nearly older than time itself, they will move Heaven and Earth and defy all they know to protect the one woman in all the world who can save their doomed soul and breathe life into their dead heart. Their very existence depends on one thing and one thing...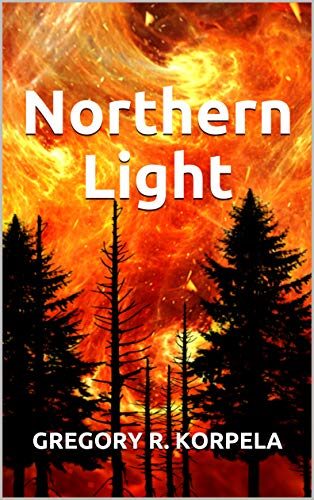 Northern Light
$

2.99
Have you seen the end of the world?A family of three on a month-long road trip to the most remote regions of northern British Columbia enjoy their scenic vacation until a group of unfamiliar men arrives at their isolated camp demanding their food and fuel. During their encounter, Katerina's husband, Greyson, is shot and her son, Jay, is kidnapped. As Katerina struggles to save her husband and reunite their family, they discover that the world around them has descended into chaos, following an unprecedented disaster.During their absence from civilization, the world has been bombarded by an unprecedented solar storm, causing widespread failure of communication systems and power grids around the globe. With no help forthcoming from the authorities, police or hospitals, they find they must rely on their own knowledge and wits to fend for themselves.Meanwhile, Jack, a troubled math teacher on a marathon road trip across America, continues his...
The Gypsy Pearl Boxed Set: Books 1 – 3
$

6.99
Three worlds, three gifts, three powers ~ one heart-pounding adventure!Caz is tired of living in space on an orbiting City-Station and would do anything to visit one of the planets in the Granbo System ~ even get herself sentenced to a reformatory for violent youth on the surface of Caren. En route, she meets a group of kindly gypsy traders whose alien companion singles her out for both terrifying violence and a tremendous honor: she must cycle a Gypsy Pearl to all three planets in the system, an arduous quest that will bring her mystical powers and change the destiny of an entire species. It sounds like an exciting adventure until Caz realizes that many forces will do anything and everything to stop her.In this race against the enemies, Caz must learn who to trust, how to lead, and when to give all for love.Includes all three books in the...