Slumbering: An Epic Fantasy Adventure Series (The Starlight Chronicles Book 1)
$

2.99
At the time, I didn't really believe that anything outside my control would change my life. Or at least, not in a significant, substantial way. My life was all about myself, and I figured I had complete control over that. Anything that happened outside of my control was more or less because I let it happen, and didn't feel like stopping it.It's funny how one disaster of epic proportion can really make you change your mind.Sixteen-year-old Hamilton Dinger leads a charmed life. He's got the grades for the top of the class, the abilities of a star athlete and Tetris player, and the charisma to get away with anything. Everything seems to be going along perfectly, including his plans to ask out Gwen Kessler, as he enters into tenth grade at Apollo Central High School. Everything, that is, until a meteor crashes into the city, releasing the Seven Deadly Sinisters...
Slow Dancing
$

0.99
After midnight, a mysterious stranger appears at the edge of the woods and the peaceful life fifteen-year-old Ellen Fisher has with her beloved stepfather Frank is turned upside down. Small town gossip, jealousy and murder strive to tear them apart in a tale of secrets and unrequited love.
One Destiny Box Set
$

9.99
A love story collection you will not forget.15 gripping novels of romance, action, suspense, plot twists.Do you love stories that touch your heart? Then you will love all 15 romance novels in this box set. All novels are readers' favorites with over 500 rave reviews.. This collection is put together for a short time only for your reading pleasure.Almost half a million words of touching and tender romance with multiple Happily-Ever-Afters. Enjoy these gripping love stories with enough twists to keep you turning the pages. These stories of hope, fear, romance, suspense and true love will warm your heart and your soul.If you enjoy heartwarming romance with a focus on action, suspense and plot twists, be sure to check out other books by Paige Powers.Scroll up to the top of this page and hit the orange 'Buy now with 1-Click' button to grab the box set and get 15 novels...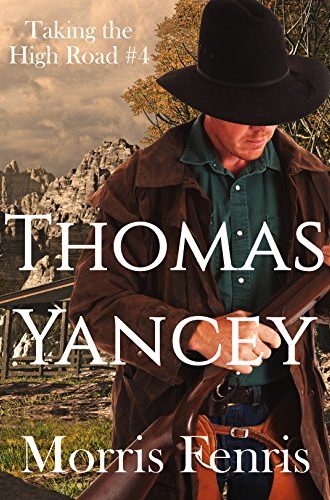 Thomas Yancey (Taking the High Road series Book 4)
$

3.99
Elizabeth Drayton, daughter of a prominent and powerful Arizona rancher, has been kidnapped. Calling upon all his resources, including President Andrew Johnson, Augustus Drayton enlists the aid of twin brothers Thomas and Travis Yancey, newly appointed U.S. Marshals, to head up the search.Elizabeth's half-brother, Cochinay, son of Gus and his Apache housekeeper, serves as guide across grassland, desert sand, and up into the Pinaleño Mountains. At first Cochinay (Yellow Thunder) is able to find clues here and there that Liz has left behind; later on, the trail runs cold.The kidnapper is Baldwin Carpenter, a former sheriff turned outlaw. When Liz was just a baby, her mother had also been stolen away as revenge for her father's wrong, and Gus had sent the sheriff out to recover her. The plan failed, and Amelia Drayton died. Moreover, Gus reneged on paying what he promised.Now, Win wants his money, and he is willing...
Mail Order Bride Jessica: A Sweet Western Historical Romance (Montana Mail Order Brides Series Book 6)
$

0.99
Note: Samuel's Insight is a new release and is now available at a temporary discount! Jessica Donnelly is the daughter of a wealthy family living in Rochester, New York. Through a misunderstanding, her reputation became compromised and her parents feared she would no longer be eligible to marry into a high society family. Her mother decided it would be best for her to go to England and meet a man who would not be familiar with the local gossip. However, Jessica did not want this for herself and in fact was much more comfortable with a life of reading, being around animals and spending time outdoors than attending card parties and fancy events.She decided to take matters into her own hands and browse the advertisements in a matrimonial newspaper to find a man out west who might be kind and love her for who she is instead of her dowry....
Awakened by Magic: A sweet, reverse harem fantasy novella (The Four Kings Book 1)
$

2.99
Life isn't a story. No one's riding to the rescue.Kyann lost everything eight years ago: her parents, her home, and her magic. The one thing she has left is her sister, Essa. So when the Emperor abducts Essa, Kyann will do whatever it takes to get her back, even if that means waking four legendary kings who haven't been seen in five centuries.The four kings possess powerful, elemental magic, Kyann knows that. What she isn't expecting is that after five hundred years asleep they are still young, and strong and … hot.Kyann won't lose her sister. But she might just lose her heart.Awakened by Magic is the first story in a new, sweet reverse harem series. Grab your copy to step into a gorgeous fantasy world with four powerful kings and a young woman oblivious of the power that rests inside her.Please note, this story ends on a cliffhanger. If...
Genesis of Light: (A novella in the Light and Shadow Chronicles)
$

2.99
Warring countries, fantastical creatures, beings of terrible power and journeys of epic scale. The legendary Book of Alcherys tells wild and unimaginable stories. But they are not mere fairy tales. They are true, every word.Callista Nienna is strong and independent, but nothing could have prepared her for civilisation being brought to a violent end. Now, she is forced to stay alive in a desolate wilderness with only her closest friend for support.She has two choices: give up and die with the wilting world around her or seize her destiny and make it to the only sanctuary left unscathed. At the end of her journey, something awaits Callista, something both terrifying and unbelievable.
Winter's Captive (The Georgia Series Book 1)
$

3.99
Recently separated from her cheating husband, pregnant Georgia leaves her home to spend a month with a childhood friend in Yukon. Little does she know that she is about to be kidnapped.After Georgia escapes into the vast area of British Columbia only known as the Last Frontier, she is forced to make decisions to endure the cold, harsh winter. The unrelenting conditions test not only the strength of her character, but also her will to live.But can she make the right choices to ensure her survival... and that of her unborn child?
Shoot to Kill
$

5.99
Detective Hazel Hanson is one of the best in her field. Her headstrong and stubborn approach has proven itself in every solved murder case in New York City. But all of that changes when she is given the responsibility of solving The Slitter Case.
Magic Fell (The Mages' Guild Trilogy Book 1)
$

9.99
The Mages' Guild Trilogy: Book 1In a world where magic is outlawed and punishable by death, Tasis Kadara has much to fear. When he discovers his magical ability, he also finds out he's been chosen to resurrect the legendary Mages' Guild of the Dragon's Claw. With only some disturbing dreams and a strange cat to guide them, Tasis and his sister Zaree leave home in hopes of finding the isle that once housed the guild.Aid comes from an unexpected source when the siblings encounter Kelwin Tiovolk during a fight at a tavern. The elf has journeyed from his home to brave the dangers of human society at his teacher's recommendation, and since then his dreams have been full of someone who looks suspiciously like Tasis. Wanting to see where fate leads them, Kelwin pledges his assistance to Tasis and Zaree. But will Tasis find what he's looking for, or will...