The Lillian (The Daughters of Bathory Book 1)
$

0.99
Embrace the New History of Vampires. Charlotte Kingston knew who she wanted to be. The popular girl. The daughter every parent wanted and every mother wanted their son to date. Yet, when Charlotte turned to magic to make her wish come true, she initiated a tragedy that would set her on a path of her own making. She enrolled in college with no hope of becoming the girl she wanted to be. Until the Lillian found her. As their secret past as vampires unfolds, will Charlotte become one of them to fulfill her wish of perfection? Or will she accept herself for who she was born to be?
A Forbidden Love Novella Box Set Two: Four Novellas in One Book: 5 – 8 (A Forbidden Love Novella Series Box Set Book 2)
$

2.99
Four determined ladies. Four charming gentlemen. And four forbidden love stories.If you like forbidden love stories filled with intense relationships, vibrant chemistry and strong characters that will captivate your heart, then you'll love these four novellas. Grab them now and start reading today!#5 Rules to Be BrokenA scandalous lady. A virtuous gentleman. And rules that need to be broken.After a minor faux-pas, DIANA LAWSON finds herself the centre of whispers and stares of society. When Diana finally decides to live by her own rules alone, she meets ARTHUR ABBOTT who is a stickler for propriety. For Diana to uphold society's rules, Arthur must break them. Can scandalous and virtuous ever walk hand in hand?#6 Hearts to Be MendedA lady in love. A gentleman with a reputation. And a secret that keeps them apart.LADY ELEANOR ABBOTT is in love with HENRY WALTHAM, a man her mother does not approve of. While...
Voices of the Sea
$

3.99
The Sirens of Pacific Grove, California are being exterminated, and seventeen-year-old Loralei Reines is their next target. Lora may look like a normal teenager, but her voice has the power to enchant and hypnotize men. Like the other Sirens in her clan, however, she keeps her true identity a secret to protect their species.
The Waking World
$

2.99
After being imprisoned for a century, the Elder Gods have awoken, and a madman seeks to free them. Joy Carter's peaceful life is shattered by a letter she receives seven years after her mother's death. It carries a cryptic message about a Silver Key, an artifact that controls the gateway between Worlds. Even more shocking, the letter adds that her mother's still alive. Joy doesn't believe it until her home is attacked by a monster, and her childhood friend is kidnapped. In the aftermath of the impossible, she has no choice but to obey the letter's instructions. With the help of a reluctant band of bounty hunters and an unlikely Eldritch mentor, Joy sets off in search of the Silver Key, and more importantly, the secrets of her family's past. But with each step they go deeper into the Dreamlands, the Gods take one step closer to shattering the barrier...
Awake: A Fairytale (Fairytale Trilogy Book 1)
Alexandra Martin didn't believe in fairytales…Alex has always been more interested in rocks and science than stories about princesses and magic. Now she's far too busy with her summer internship at the Gem and Mineral Museum to think about children's stories. Between avoiding her former best friend and high school baseball star, Luke Reed, and trying to hide her unrequited crush on her mentor at the museum, the real world is occupying all of her time.…Until she walked into one.It turns out fairytales aren't all fun and games. A curse has turned her neat and orderly world upside down, and to break it, she bands together with a fellow intern and a recently awakened princess who's been asleep for 900 years. Can this trio of unlikely heroines put an end to an ominous enchantment, discover true love, and keep an ancient and evil magic from being unleashed on modern-day Los...
Love Changes (Leap of Love Series Book 3)
How can a dead man love two women?I wish I'd stayed a ghost.That's why I left…Moving to the frontier. With the fiancé who thought I was dead.To start all over.Only it didn't go as planned…Now, I'm lost.Torn between a dead man, the living, and the women he adores.Alone in the wild…Where anything could happen.Because amidst menace, danger and the trauma of war…A life must be sacrificed…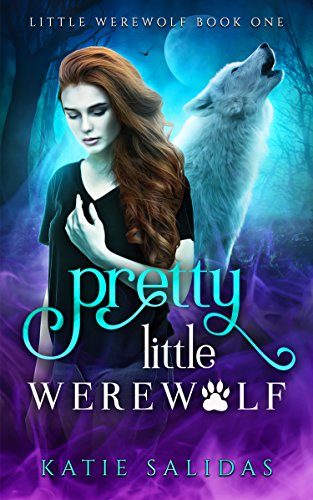 Pretty Little Werewolf: Young Adult Shifter Fantasy
$

3.99
A teenage werewolf, who's spent her life in foster care, finds her dream of being part of a real family threatened by a decades-long pack war. 2016 RONE Award Runner Up Young Adult Paranormal "Enjoy this wonderfully written, evenly-paced mix of the paranormal and the everyday teenage life. The balance between pack politics and ordinary life really makes this story work." ★★★★ ~ Ind'tale MagazineMost high school girls dream of popularity; all Giselle wants is a home. A child of the foster system, she's been rejected by more families than she can count. Being a werewolf in a world where supernatural creatures are not out and proud, is rough. No one wants a freak! When a family of shifters offers to adopt her, it's like a dream come true. Until Giselle discovers they're involved in a deadly turf war dividing the wolf packs in her city. When the body of...
Love Commands Box Set
$

8.99
A love story collection you will not forget.8 gripping novels full of romance, action, suspense, plot twists.Do you love stories that touch your heart? Then you will love all 8 romance novels in this box set. All novels are readers' favorites with over 200 rave reviews.. This collection is put together for a short time only for your reading pleasure.Almost quarter million words of touching and tender romance with multiple Happily-Ever-Afters. Enjoy these gripping love stories with enough twists to keep you turning the pages. These stories of hope, fear, romance, suspense and true love will warm your heart and your soul.If you enjoy heartwarming romance with a focus on action, suspense and plot twists, be sure to check out other books by Paige Powers.Scroll up to the top of this page and hit the orange 'Buy now with 1-Click' button to grab the box set and get 8 novels...
The King's Puzzle, Book 1 of 6: An Angus Wolfe adventure (Angus Wolfe Adventures – The King's Puzzle)
$

2.99
It is 9:00 p.m. at Carley, Ontario, on May 22, 1939.Thousands of people perch on a slope beside the Canadian Pacific line, waiting. Flames of bonfires lick the heavens and illuminate the tracks. This farming village is destined to be the most important place in the British Empire for eight minutes.In the railway station, a telegraph key announces the approach of a train—that carrying His Majesty King George VI and Queen Elizabeth.A whistle echoes through the hills. Bystanders cheer. Youngsters wave Union Jacks. A headlight glistens along the rails. War veterans snap to attention. A steam locomotive, adorned with shields and crowns, rounds the bend. As the train slows to a stop in the firelight, scarlet-coated Mounties emerge from vestibule doors. Their Majesties emerge onto the observation platform of the rear car. Cheers and cries of God Save the King! ring out.Surveying the crowd, The King calls out for Duncan...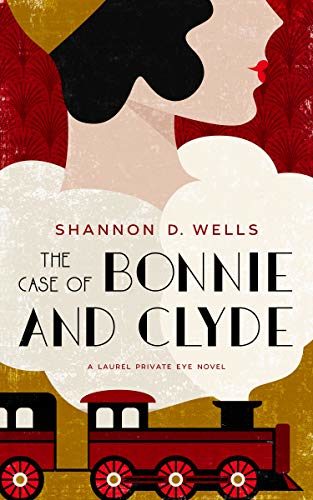 The Case of Bonnie and Clyde: A Laurel Private Eye Mystery
$

2.99
A notorious criminial duo with little to lose. A sassy Pinkerton Lady with a lot to prove. Who will prevail?Dallas, 1932Laurel goes in to work on Monday, frantic. Her new husband, Tom, has disappeared . Alone and desperate in big Dallas, she loses both her temper and job in one fell swoop. When Tom does return, she's left with more questions than answers. Laurel doesn't know if she can pick up the pieces of their lives. She'll need a miracle.In Rome, Texas, the not-yet-famous duo of Bonnie and Clyde have robbed a bank in broad daylight, kidnapping the manager. Could a mother's determination to find her son end up being Laurel's miracle?Given a second chance, she must team up with the husband she can't quite trust and his enigmatic Pinkerton partner to find the real story behind the robbery.As they go on a wild chase through the dark underbelly of...