10 Minutes Before Sleeping
$

3.99
Never push a woman to her limit when all she knows is pain."A Powerful Tale..." "Could not get through without shedding a few tears. Really emotional and well thought out story. Very relatable in many ways."Left on the doorstep of a neighbor as a child by her very own mother, Eva faces life without a legal footing in the only place she knows as "home". She struggles to obtain an education at the resistance of a woman who was left with the responsibility to raise her. However, years later she finds what she believes is true love and a permanent escape from an unfair reality. But will it last? Was there anything powerful enough to prevent her from making that irreversible decision?Be prepared for an unexpected twist in this riveting romantic suspense that will linger in your mind long after you've read the final sentence.
The Watcher (The Fleur de Lis Saga Book 1)
$

6.99
Skye Davenport is no ordinary thief. She has the ability to foresee danger, and she believes stealing from the wicked is justice served right. Her life takes a different turn when she brings her brother, Christian, on a dangerous mission that leads them to a supernatural world of the undead. A war has been going on for centuries, predators lurk within the shadows, hiding and waiting for the right time to attack. Skye knows that she and her brother are the only gifted humans that can stop this war, but there are more filthy beasts to catch, murders to uncover and secrets to be revealed. What happens when the hunters become the hunted?
My Family's Survival
$

3.99
My Family's Survival is the incredible true story of how the Shwartz family survived the Holocaust. The #1 New Release on Amazon tells the powerful tale of how one family resisted by escaping the Nazis. Fans of The Tattooist of Auschwitz will enjoy this riveting saga where hope prevails.
Based On A True Stori
$

0.99
Solid, strong minded, and confident, Stori Jordan thought she'd never find out, what true love really felt like. When she meets Derrick "Danger" Dangerfield, he comes along and changes her life in more ways she could ever imagine. Stori goes through her journey of finding herself, recognizing real friends, and building love. Everything takes a fast turn, while she was used as a pawn between love and war. Jewels Carver has been hurt by love on numerous occasions. Will she finally find out, who's really there for her and who's not? One thing is for sure, she can always count on her friend Stori. Danger followed in his family footsteps of pushing drugs. He was ultimately able, to turn his drug money into several successful business. Will love be enough to take him out of the game for good?
Ferdie and the Seven, book one: A relentless supernatural thriller full of surprising twists
$

0.99
Ferdie Shamley has a deep, dark secret. In fact, he has lots of them.What is he hiding? How about this: angels and demons are real. He knows some of them. If he spoke of them, he would be thought of as crazy... and maybe he is. Here's another secret: he is one of The Seven, a group of humans gifted with supernatural abilities. His tragic life has formed him, sharpened him, while still in middle school in Bakersfield, California. His power has plunged him into a supernatural shadow world, where an enemy of earth-shattering power awaits...To have any hope of surviving he will need help, and it's a good thing he has it in the form of best friend Marshall "Marsh-dog" Nolan, a pint-sized computer genius with a giant 'fro.Join Ferdie and friends on their harrowing journey as they try to stay alive long enough to defeat a supernatural enemy...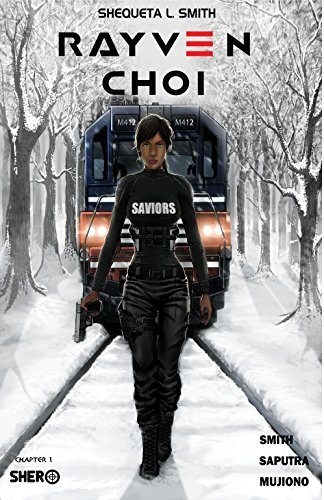 Rayven Choi: Koreamerican (Chapter Book 1)
$

2.99
Rayven Choi tells the story of a young woman who, as a child, witnesses a hitman murder her parents on a military commuter train. She is the sole survivor on the train and is quietly sent to Seoul, Korea where she is adopted by her father's best friend. Rayven spends 20 years in Korea before discovering a clue that her father left behind that could lead her to finding the killer.
Neverland (Adventures in Neverland series Book 1)
$

0.99
Strange things are happening in Neverland…Although Angelina McFarland loves reading fairytales, she never dreamed of falling right into one. Literally! But who is this flying boy who saved her? And why doesn't he want to grow up?Desperately trying to find a way off this cursed island, Angelina runs into a ruthless pirate. Hook captures her and keeps her trapped on the Jolly Roger to lure the flying boy out of his hiding. But is James really the heartless man she heard about? The more time Angel spends with him alone, the more she starts to wonder who actually is the bad guy in this story… and who isn't?"Any last words?" Hook asks me."Go to hell, you freaking…filthy…godforsaken…"Our noses almost touch as he dips his head and brushes a strand of my hair behind my ear. "Angel, the word you're looking for is pirate."RONE Awards finalist USA 2015Mind the cliffhangerThe sequel...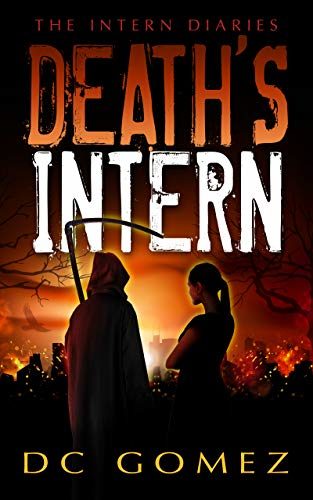 Death's Intern (The Intern Diaries Book 1)
$

2.99
Discover the magic in this AMAZON BESTSELLER and see why thousands of readers love Isis.Retired Army vet, Isis Black, lives in a small Texas town, a tiny dot on the map. The only friends she has are her coworkers at a Tex-Mex restaurant, the locals she serves, and a homeless man named Bob.One evening after work, Death knocks at Isis's apartment door. Death wears an expensive designer suit and four-inch heels. She has a curvaceous body, long, silky brown hair and mischief in her voice.Isis is sure that she's dreaming or has gone to hell for accidentally killing a man by knocking him off a crowded fire escape at a wild party. Death informs Isis that the man she killed was Death's intern, and now Death needs Isis to take his place for the North American territory.Somebody is stealing the souls that Death needs to transport to the afterlife. The...
Freeing Nivaka: A Nivaka Chronicles Novella
$

2.99
Deep in the forest, rebellion stirs.A brutal ruler tightens his fist.Four young men have had enough.Alija and his friends have never known freedom. They yearn for the days of yore, when their people could move freely without the constant fear or retribution. But how could unarmed men stand a chance against an army?Tavan plans and schemes to join the elite in his ruler's army, but the forest itself schemes against him. Can he put down another rebellion and take his place among the biggest military force in the land? Or will a ragtag band of villagers outsmart him?Hiding in the shadows, a forgotten enemy waits to strike. Ever patient, she bides her time, luring her prey further into the deadly trap. Which side will she favor?The war is only beginning.This fast-paced, stand-alone novella sets the stage for the award-winning novel, The Last Mayor's Son, and introduces the world of The...
Enchanted Secrets (Witches of Bayport) Book One
$

0.99
Written by New York Times Bestselling Author, Kristen Middleton. A modern day tale of romance, mystery, and witches.When shy, eighteen-year-old Kendra meets the new guy at school, Tyler, she can't help but be drawn to his irresistible charms. Later, she agrees to visit his family's new shop, Secrets, and is drawn into a world that takes her breath away. Unfortunately, where magic reigns, so does danger, and she is forced into an adventure that leaves her racing against the clock to stop an evil curse.There is a cliff-hanger.A magic story with a spine-tingling twist, for adults or teens who enjoyed Harry Potter...